The 2022 Season of Giving is here. Nonprofits can see up to 30% of their entire year's donations come in during November and December. It truly is the season of giving. Thank you for helping OHSU and OHSU Doernbecher Children's Hospital continue to create positive impact across Oregon and the Pacific Northwest.
The first step for year-end fundraising: rally your network! The season's success relies on people like you – people who are willing to speak up and spread the word about the importance of donating to OHSU, OHSU Doernbecher Children's Hospital, OHSU Knight Cancer Institute and more. Whether you're a patient, donor, parent, volunteer, long-time friend and supporter or someone who thinks our scientific breakthroughs are really cool, you have the power to make a real, lasting difference.
This toolkit contains ways for you to become a social media champion for OHSU throughout December. We've prepared graphics, tips and sample language for you to use on your preferred personal, professional or community social media channels.  
Why social media? Social is a powerful platform for connecting people, sharing stories and creating communities. It's also a tool for change, where people can discover and support causes and organizations that matter to them. We are so grateful to you for sharing YOUR stories and the messages below with your online communities in support of OHSU and Doernbecher Children's Hospital.
You can help spread the word in three, simple ways:
1. Share stories of impact with your personal networks
There is no shortage of inspiring stories across OHSU and Doernbecher. Here are a few of them. You can browse our Story Hub for even more stories to share with your personal networks — across social media, email or text.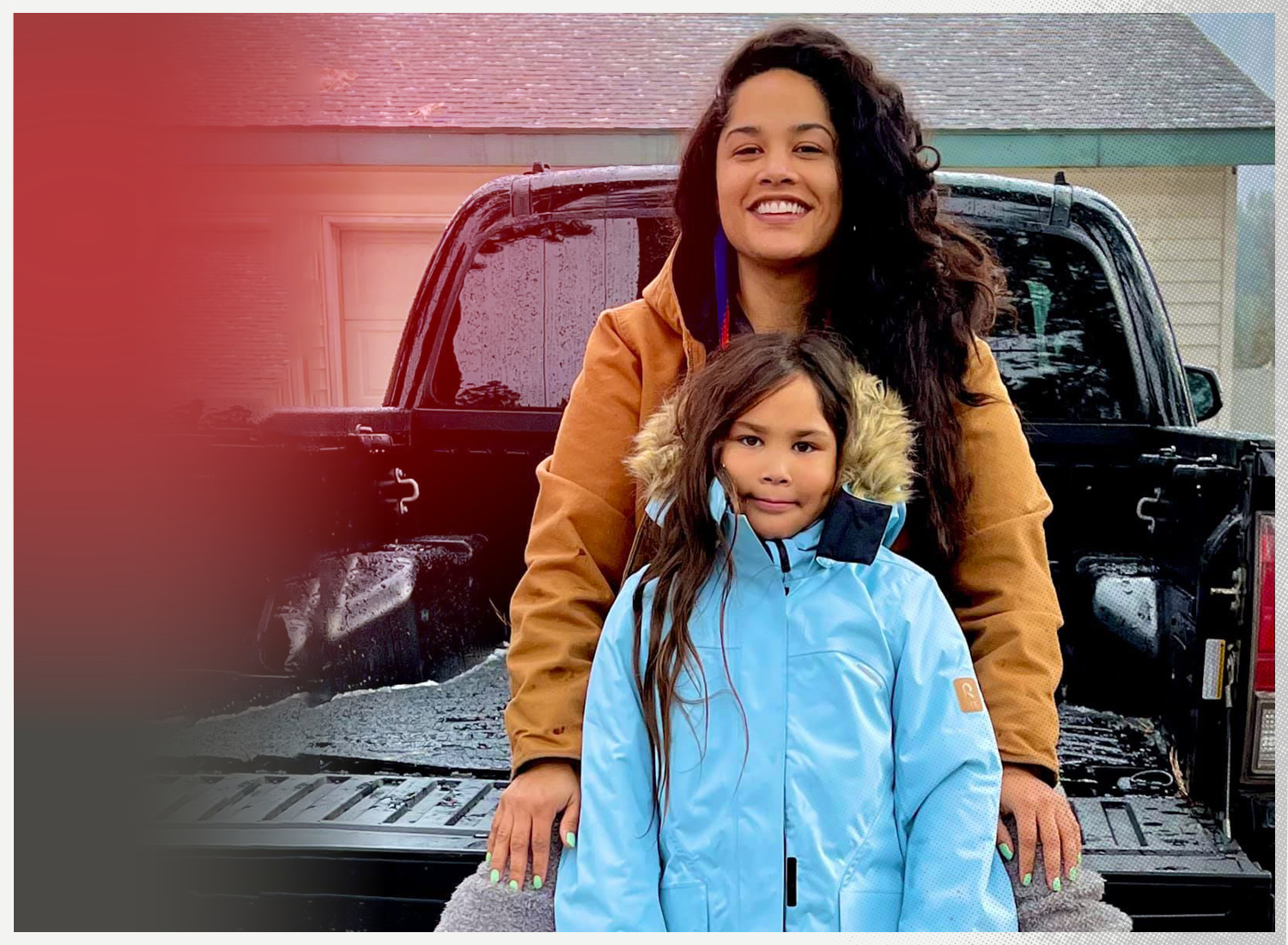 Coley
Coley was born with kidney failure. She needed special care within a week of her birth, and her family traveled monthly from their home in Klamath Falls to Doernbecher Children's Hospital. On her ninth birthday, Coley received a very special gift – a new kidney from her mom, Natalie. Today, her future is brighter than ever.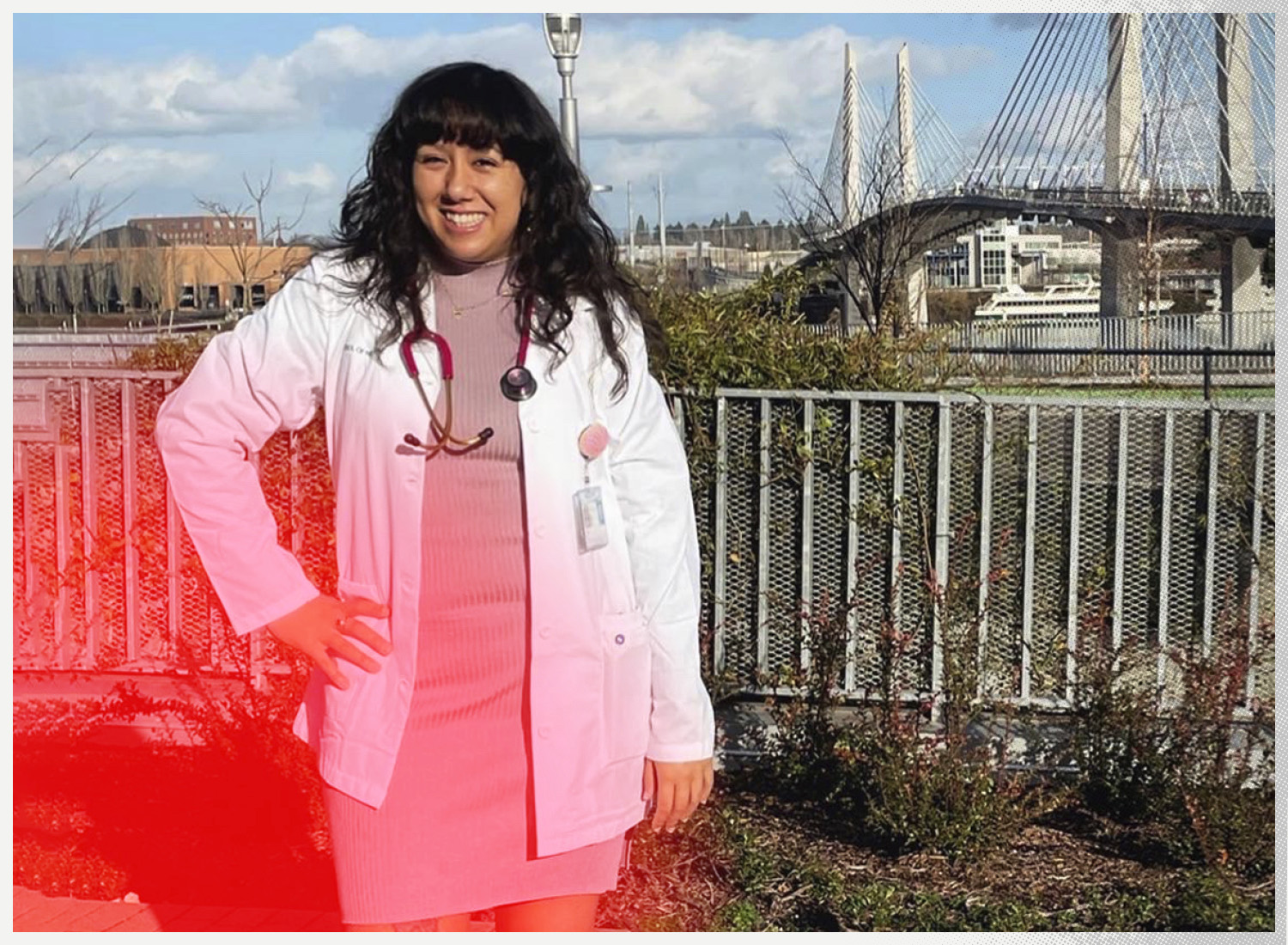 Lillya
Lillya Roldan loved her job as a reproductive health specialist at Planned Parenthood. She appreciated the versatility working in reproductive health care provided, and when she decided to apply for medical school, she wanted to make sure she went somewhere that valued reproductive health and justice. It didn't take long for Lillya to realize that OHSU was the perfect fit.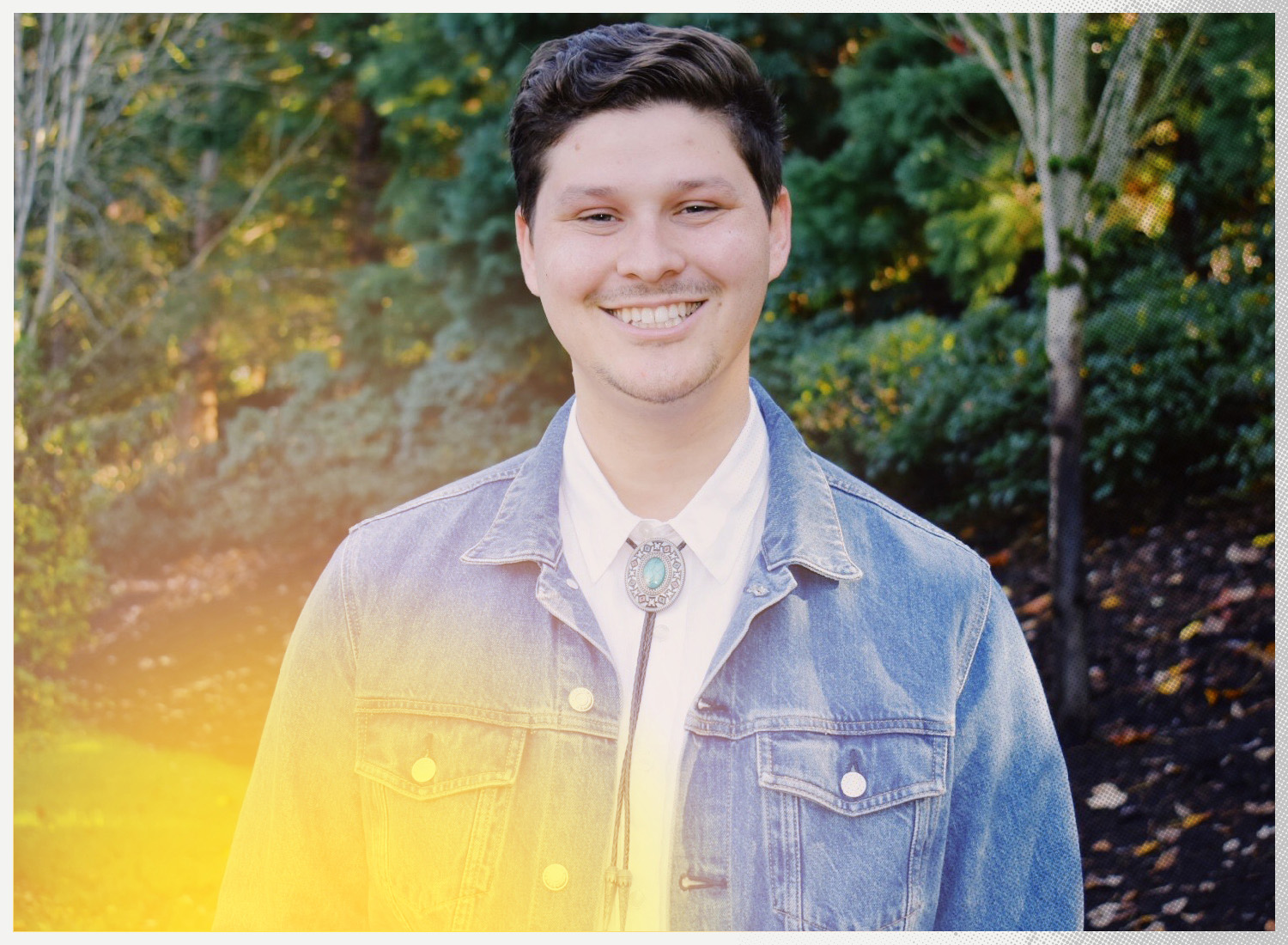 Jacob
Jacob Smith was 6 years old when he knew he wanted to be a doctor. As a child, he was in and out of OHSU Doernbecher Children's Hospital with a multitude of health issues, and he developed strong relationships with his doctors. They inspired him to become a doctor. Today, Jacob, a fourth-year medical student at OHSU, whose self-confidence soared after he received the President's Scholarship.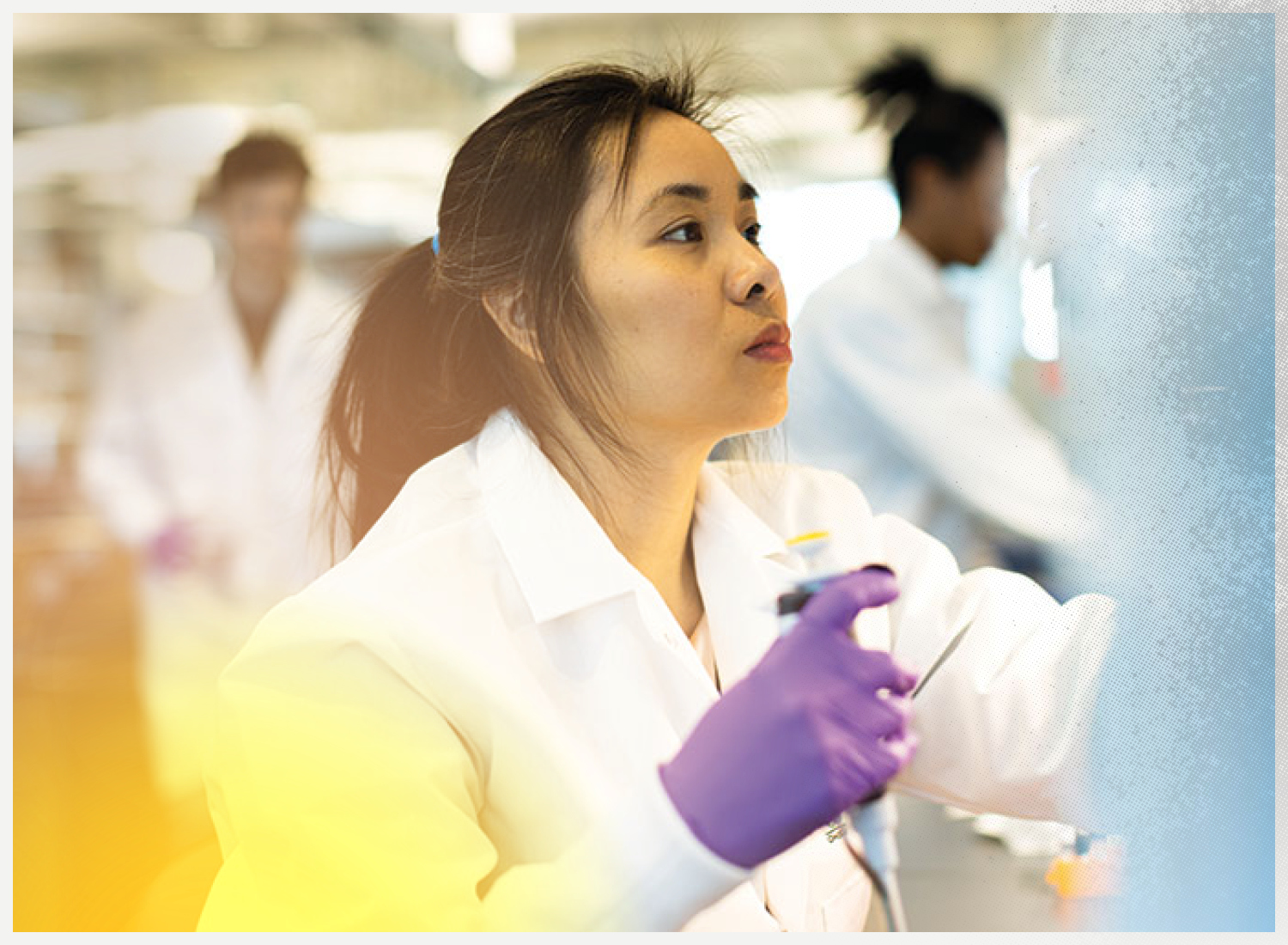 Thuy
Thuy Ngo, Ph.D. has led the development of a promising blood test designed to reveal the early signs of two lethal cancers — liver cancer and multiple myeloma — in people known to be at risk for these diseases. The test looks for molecules called messenger RNA which carry instructions from genes. These structures routinely "escape" from cells and circulate in the blood. Her team is one of several at OHSU that believes in the power of early detection.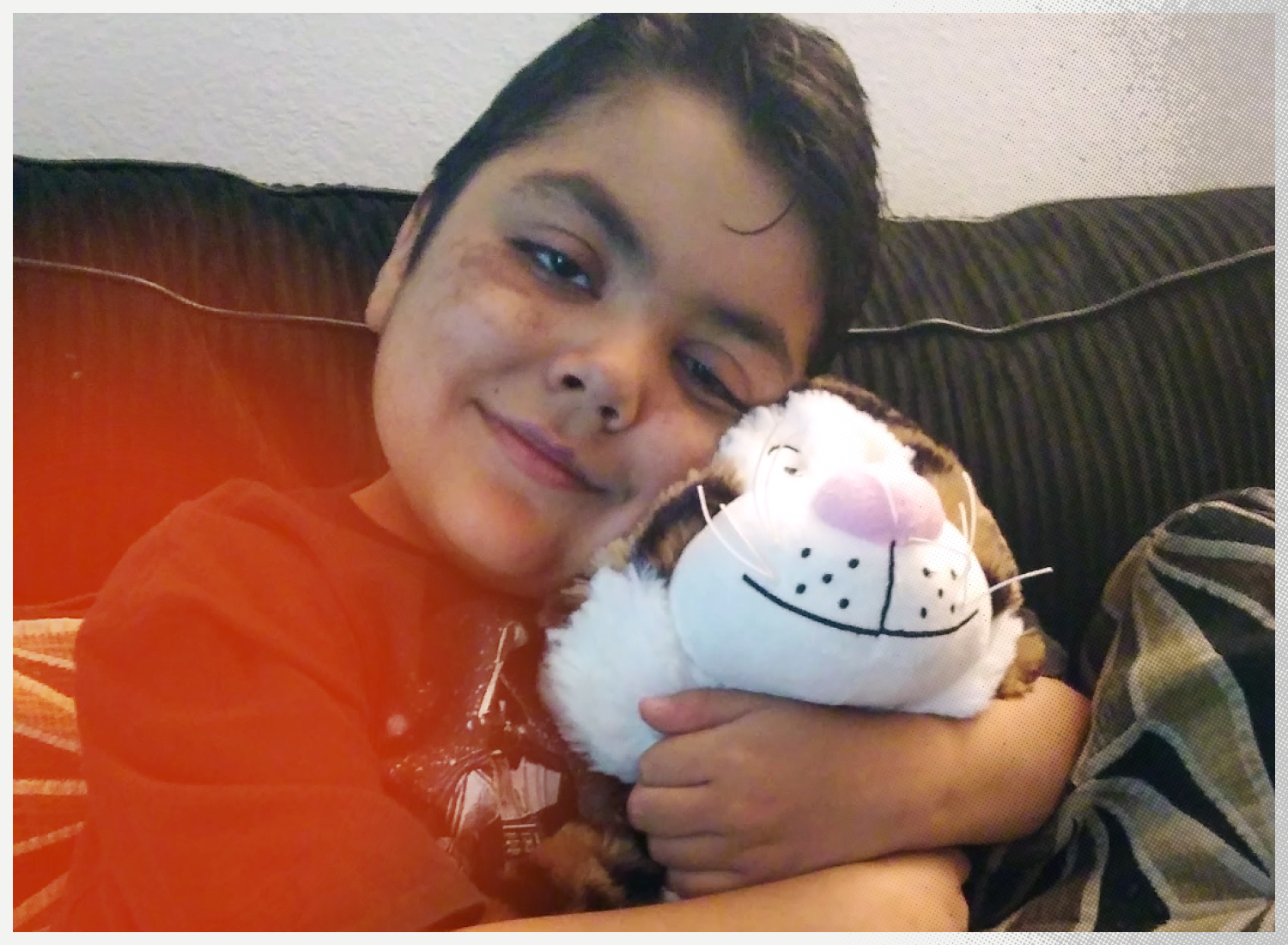 Dario
Dario Villaseñor Valdivia may only be 14, but his medical team describes him as an old soul with wisdom beyond his years. Dario's journey has certainly been a challenging one—when he received a bone marrow transplant seven years ago to treat his leukemia, his body attacked the donor cells, resulting in severe chronic lung disease. Because of the expert care at Doernbecher, Dario is now stable and pursuing his passion for animation.
2. Share YOUR story
Human health touches all our lives, and most of our donors and supporters have a personal reason for supporting their area of passion at OHSU. Sharing your personal connection to OHSU — your personal why — is the most powerful way to encourage others to give. 
We invite you to post your own story to your social media account(s). Be sure to use a photo! Social media posts with pictures get more views and more engagement on every channel. Download any of the images below and customize with a personalized message to help spread generosity throughout our region and beyond. Or you can share your own! Don't forget to tag us so we can see your story and engage with you.
Additional graphics to share with your friends, community partners and networks.
3. Follow the OHSU Foundation and OHSU social media accounts
These accounts will be sharing stories of impact and ways to get involved all season long. Be sure to follow the accounts that connect to your area of passion and then share those posts with your networks!
Follow, set up notifications (if desired, so you don't miss a post!), engage and share. It's really that easy.
Here are a few of the many OHSU-affiliated social accounts: 
Sample messaging by social platform
Instagram
Instagram requires a picture for you to post. You can post a selfie, a picture of your donation or use any of the images provided above. On Instagram, you can use as many hashtags as you like, so if there's one that's really meaningful to why you donated, be sure to include it.
Sample post for entire Season of Giving (Nov 30-Dec 31)
@OHSUDoernbecher is one of the best children's hospitals in the world and it's right here in Oregon. I'm grateful to them because _____. You can join me in supporting them at give.ohsufoundation.org #seasonofgiving #doernbecher 
Twitter
Twitter has a limit of 280 characters, but the algorithm helps spread messages with hashtags very far.
Sample tweet for entire Season of Giving (Nov 30-Dec 31)
It's the Season of Giving! Please join me in making a gift to the @ohsuknight. I want a world freed from the burden of cancer. give.ohsufoundation.org
Facebook
Facebook doesn't have a character limit, but the most effective posts tend to be concise. Posts that have a "See more" button don't get as much engagement. You can use hashtags on Facebook, too. Be sure to tag the organization you're donating to so others can learn more about it!
Sample post for entire Season of Giving (Nov 30-Dec 31)
This Season of Giving, I'm supporting @OHSU Doernbecher Children's Hospital. Join me by giving a gift to this amazing hospital. Your support helps save the lives of kids and keeps families together over the holidays. #seasonofgiving #doernbecher
LinkedIn
LinkedIn is most effective for reaching professional connections. This is a wonderful way to spread the word about the OHSU Foundation and the difference your connections can make for Doernbecher and the Knight Cancer Institute.
Sample post for entire Season of Giving (Nov 30-Dec 31)
Giving back to the community makes all the difference. I'm choosing to create the change I want to see by donating to @Oregon Health & Science University this #seasonofgiving. Please join me in supporting OHSU's incredible impact across Oregon. From finding new cancer treatments to treating rare pediatric diseases, I'm proud to support their work. I hope you'll do the same. give.ohsufoundation.org #ohsu #doernbecher 
Suggested hashtags
#OHSUGiving 
#seasonofgiving 
#ohsu 
#doernbecher 
Other ways to rally your network
Text: Send a message to five friends about where you're donating and why. Be sure to include the donation link! give.ohsufoundation.org
Email: If your network prefers email, you can use any of the above sample posts, minus the hashtags and @ tags, to spread the word.
Facebook Fundraiser: Create an online fundraiser from your personal profile to raise money for a registered nonprofit on Facebook. Fundraisers are public, so anyone on or off Facebook can see them. Only people on Facebook can donate to your fundraiser. Facebook doesn't charge fees for donations to nonprofits. All donations will go directly to the nonprofit you choose.
Instagram Donation Sticker: On Instagram, open the camera and take or upload a photo that best highlights your cause. Tap the sticker icon and select the Donation sticker from the tray. Then select OHSU or OHSU Doernbecher Children's Hospital as the nonprofit. Customize your fundraiser, tap Send to, and finally tap Share next to Your Story.
Have fun with video: Whether it's Instagram Reels, TikTok, Facebook Reels or Facebook Live, video is the most popular form of media right now. You can share your personal reasons for supporting OHSU this Season of Giving and encourage others to learn more and donate.
Best practices
Always include an image
Studies show that social media posts with pictures get more views and more engagement on every channel! If you aren't comfortable posting a selfie or personal picture, you can use any of the images below.
Keep your post short & sincere
People are less likely to read long posts. Keep your message simple, succinct and sincere. The goal is to get people reading your story and inspire them to give.
Be authentic
Do you have a personal story that inspired your giving? This is the perfect time to share it. People who connect with a cause personally are more enthusiastic about giving – and that enthusiasm is contagious.
Engage with questions
After you post, it's important to check back on your post to see if anyone has asked you a question via reply (Twitter), comment (Facebook/Instagram/LinkedIn) or private message (any.) They may want to know why you're donating or how to learn more. Take a couple minutes to respond to them; it could make all the difference!
Tag us!
We check our social media accounts regularly, but we won't see your post unless you tag us. Here are a few of the many OHSU-affiliated social accounts: