OHSU Venture Development Fund FAQ
Part of Oregon's University Venture Development Fund, the program lets donors claim 60 percent state tax credit for qualifying donations.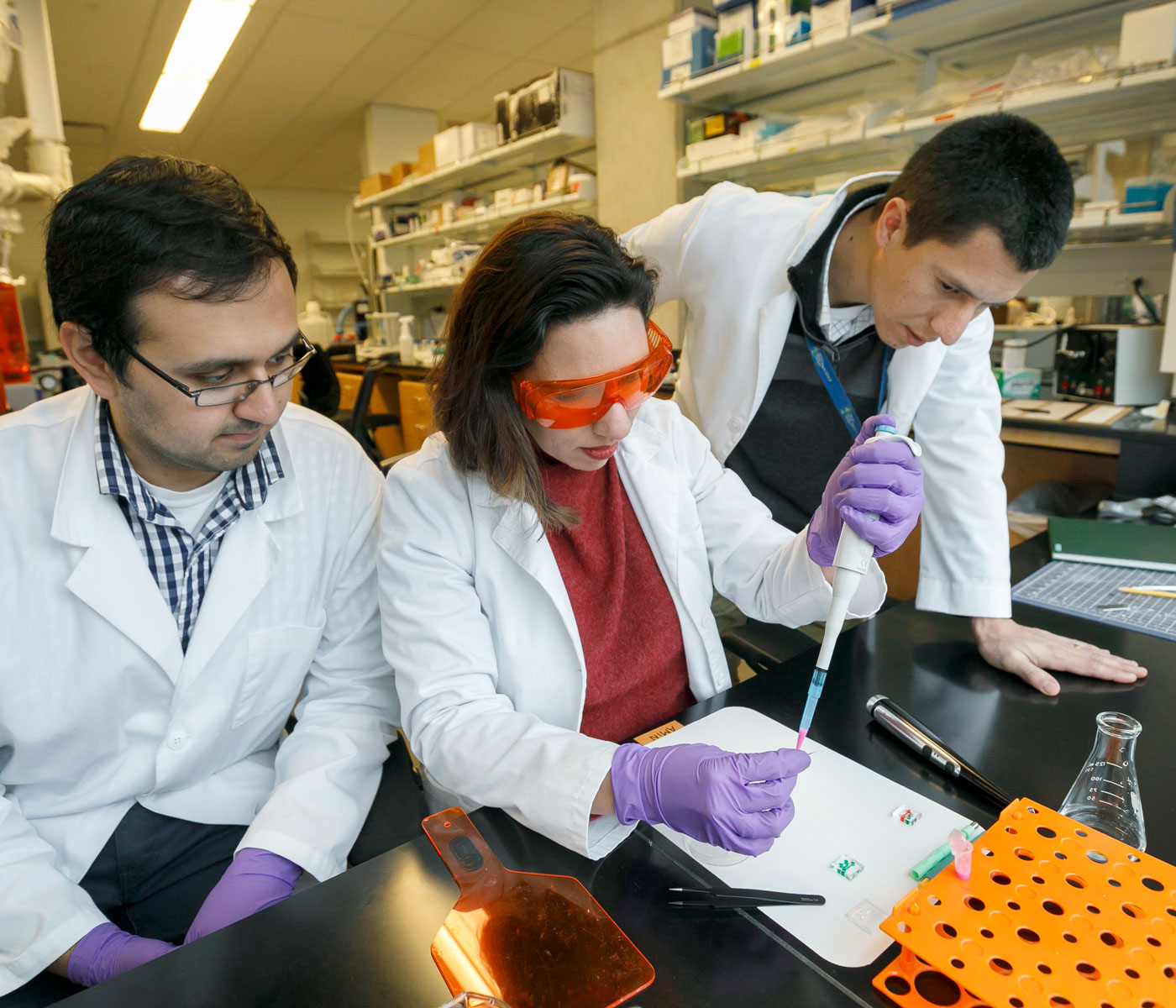 About the University Venture Development Fund
In 2005 the Oregon State Legislature passed an innovative bill that provides an unprecedented tax incentive for donors who choose to support commercialization of promising university discoveries and campus-based entrepreneurial education by contributing to university venture development funds at the seven Oregon University System campuses and Oregon Health &Science University. This legislation, finalized in 2007 with passage of SB 582, ensures that new and nascent technologies emerging from university laboratories will have a better chance than ever to become commercially viable. Amendments to the legislation were made in 2016 with House Bill 4072.
The idea is simple: Support Oregon's research, entrepreneurial education, and technology transfer initiatives, and provide opportunities for students to gain experience in applying research to commercial activities. The university venture development funds will help transform today's research and development into tomorrow's businesses.
Supporting our universities through gifts to these venture development funds is a way to build vibrant Oregon communities, grow the economy, improve education, and achieve a better future for all Oregonians. You will also receive the satisfaction of knowing that you have stretched your charitable dollars through the Oregon State tax credit (specifically for venture fund donors) and the federal charitable tax deduction for which you may also be eligible.
How does the tax credit program work?
The legislature has authorized state-supported universities to receive a total of $14 million in tax credit eligible donations for university venture development funds. Within the Oregon University System, each university's share of this total is based on the size of its research enterprise. Tax credit certificates will be issued on a first-come, first-served basis.
What is a tax credit?
Unlike a tax deduction that only reduces the amount of your taxable income, a tax credit reduces the amount of tax you owe. In other words, your gift to the University Venture Development Fund program will reduce your Oregon income tax bill. It's a win-win situation. However, please note that only individuals and corporations that pay Oregon income tax are eligible for this tax credit.
How much of a tax credit am I eligible for?
You are eligible for an Oregon income tax credit equal to 60 percent of your contribution amount stated on the tax credit certificate, not to exceed $600,000. The credit allowed in any one tax year may not exceed the tax liability of the taxpayer for the tax year.
Any tax credit that is not used by the taxpayer in a particular year may be carried forward and offset against the taxpayer's tax liability for the next succeeding tax year. Any credit remaining unused in such next succeeding tax year may be carried forward and used in the second succeeding tax year, and likewise, any credit not used in that second succeeding tax year may be carried forward and used in the third succeeding tax year, but may not be carried forward for any tax year thereafter.
For more information, see House Bill 4072 from 2016.
Is my gift eligible for a Federal Charitable Deduction?
In most cases – yes. Please talk with your tax advisor for more specific information.
How do I claim my tax credit?
Claiming your tax credit is easy. When you make your gift to OHSU, you will also include an application for a Tax Credit Certificate. The university will review your application and if approved, issue a Tax Credit Certificate confirming that your gift is eligible for the tax credit.
You will then use your Tax Credit Certificate when you file your Oregon tax return. Your tax advisor can help you determine how this tax credit will affect your state and federal tax liability.
Is there a timeline for receiving the tax credit?
Yes. The tax credit certificates will be issued in chronological order based upon the date a completed application is received. Once OHSU has distributed its initial allocation of tax credit certificates under this program, it will not be able to issue additional tax credit certificates. The sooner that you participate in this program the more likely that you will qualify for the tax credit benefit.
Is this just for individuals?
Both individuals and corporations may contribute and receive tax credits through this program.
What assets can I use to make my gift?
Gifts of cash and stock are preferable. Please see notes below for more information. For all other types of assets, please work directly with your chosen institution.
Gifts of stock
You may make a gift of cash or stock to the University Venture Development Fund at the institution of your choice. If you give stock, please be sure that your application form for the Tax Credit Certificate is included with your transaction. You will receive your Tax Credit Certificate when your application has been approved and the stock has been converted to cash and deposited into the University Venture Development Fund.
Gifts made from your IRA
You should have your IRA administrator or trustee indicate on your gift that the donation is for the University Venture Development Fund at the institution that you have chosen. You will also need to make sure that you have submitted your Tax Credit Certificate application to the institution at the same time, in order to be eligible for the tax credit.
May I direct how my gift is used?
No. Each participating institution has put in place programs that will receive funds from its own University Venture Development Fund. For more information about specific University Venture Development programs, please contact us.
More information
You do not have to pay Oregon income tax to contribute to the University Venture Development Fund. Though you are not eligible for the state income tax credit, you may be eligible for the federal charitable gift deduction. Please consult your tax advisor for additional information.
Contact Us
For more information, please contact Tim Coffey, Senior Director of Development & Interim Sr. Director of Gift Planning.