Timely Topics Webinar Series
Move beyond health headlines with experts you can trust.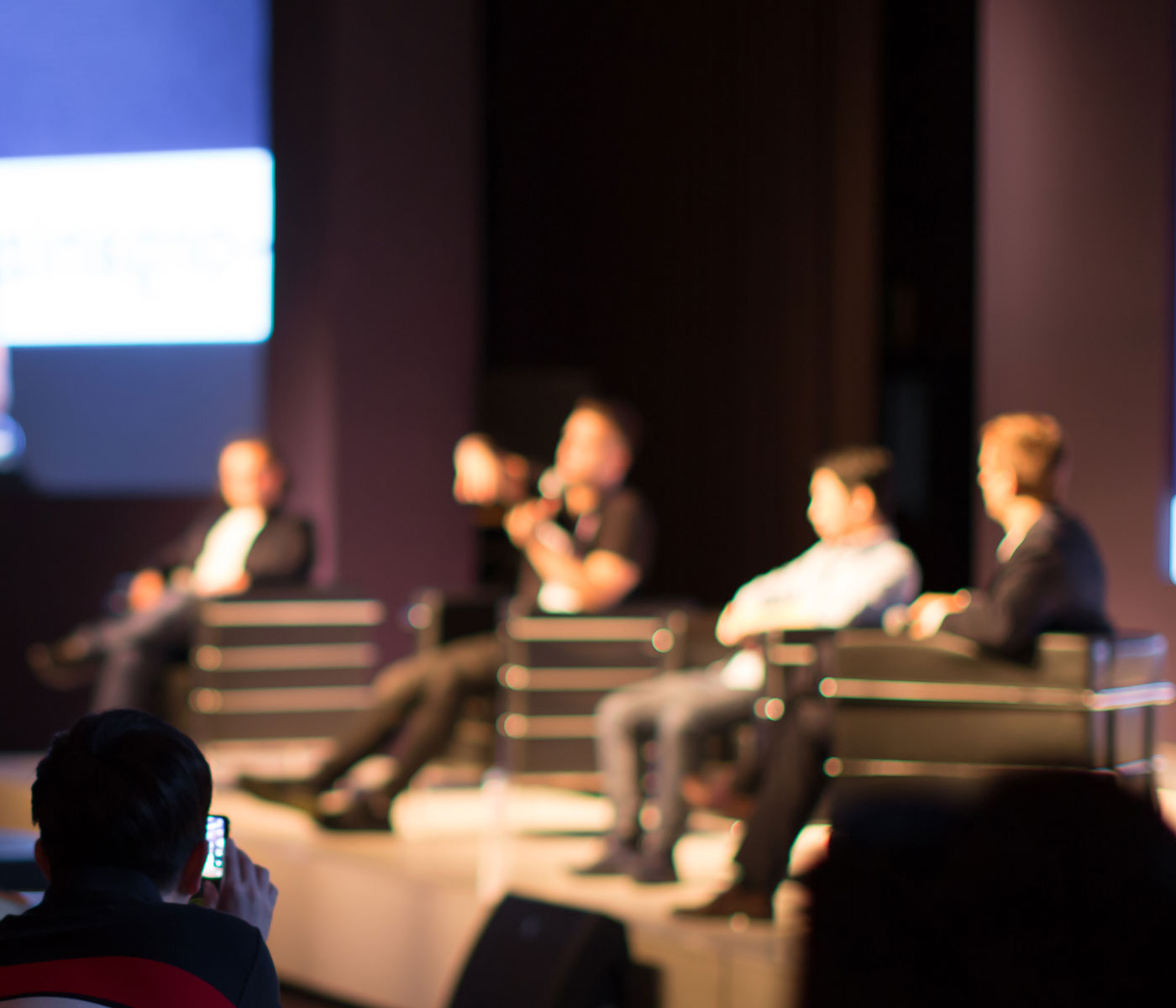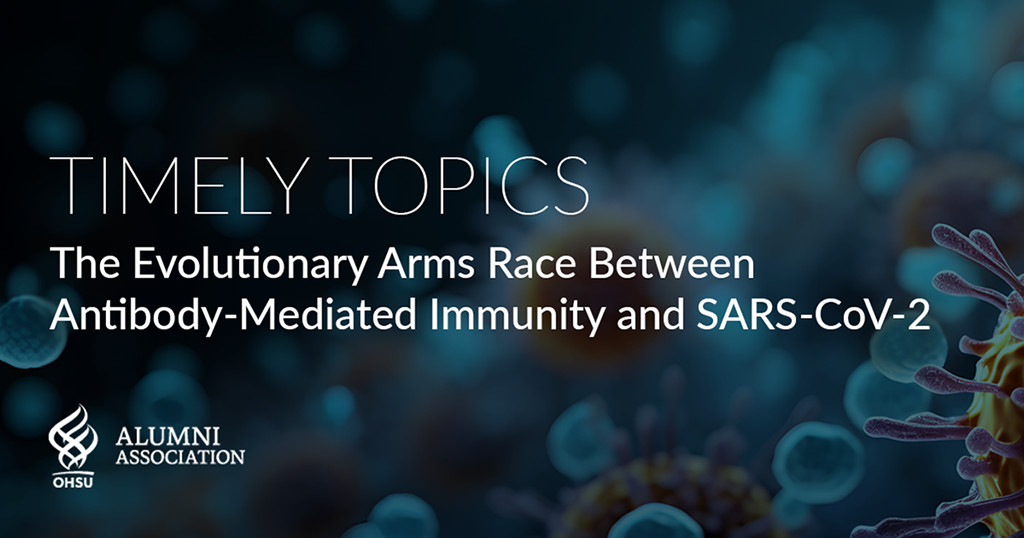 The Evolutionary Arms Race Between Anitbody-Mediated Immunity and SARS-CoV-2
Oct. 10, 2023 | Noon PST
More than three years later, COVID-19 is still making headlines amidst concerns about new variants and a late-summer surge of infections. As SARS-CoV-2 continues to evolve, so does our understanding of COVID-19 immunity.
Join Timothy Bates, Ph.D. '23 and Fikadu Tafesse, Ph.D. for a deep dive into their cutting-edge research on COVID-19 immunity in this ever-changing landscape. Learn about the effect of combined vaccination and infection, also known as hybrid immunity, and how factors like age, timing, and variants impact antibody response.
Presented by:
Timothy Bates, Ph.D. '23 is a postdoctoral fellow and recent graduate of OHSU's Graduate Program in Molecular and Cellular Biosciences. His dissertation work focused on antibody responses to SARS-CoV-2 infection and vaccination, and his research findings have been used to inform public vaccination policy around the world.
Fikadu Tafesse, Ph.D. is an Associate Professor of Molecular Microbiology and Immunology at OHSU. He received his Ph.D. from Utrecht University, Netherlands and completed postdoctoral studies at Whitehead Institute for Biomedical Research (MIT) in the lab of Hidde Ploegh. Before joining OHSU, Dr. Tafesse was an Instructor in Medicine at the Ragon Institute of Mass General, MIT, and Harvard.
Mark your calendars for more webinars coming this fall.
Join us during your lunch hour to learn about cutting-edge research and innovative programs in the OHSU community. Details and registration information coming soon.
Nov. 14 | Noon PST: The Future of Dying: Emerging Technology in End of Life Choices
Dec. 12 | Noon PST: Rehumanizing the Workplace: The OHSU Well-Being Team
---
The Role of Healthcare Organizations in Responding to Disasters
Sept. 12, 2023 | Noon PST
On a Tuesday morning in September 2020, a wildfire exploded in a densely populated corridor in southern Oregon. More than 42,000 residents were suddenly without shelter, food, or access to medicines. This is the story of what happened next.
Join us for a look at the role of a southern Oregon health organization, AllCare Health, in the local response to the 2020 wildfires. Learn how AllCare Health leveraged relationships, technology, and knowledge of social determinants of health to be a catalyst in their community.
Presented by:
Richard A. Williams, M.D., M.B.A. '22, FAAFP
Executive Vice President of AllCare Health

Kelley Burnett, D.O.
Chief Medical Officer of AllCare Health
Integrating Addiction Care Across U.S. Hospitals
April 4, 2023 / Noon PST
Join OHSU residency alum Honora Englander M.D. as she discusses her work to change the standard of care for hospitalized adults with substance use disorder. Along with her team at OHSU's Improving Addiction Care Team (IMPACT), Dr. Englander is working to shift our view of addiction from one of shame and stigma to one that embraces belonging, treatment, and healing.
Presented by:
Honora Englander, M.D., R '06 is a professor in the Division of Hospital Medicine and Division of General Internal Medicine, Section of Addiction Medicine at OHSU. She is the founder and principal investigator of the Improving Addiction Care Team (IMPACT) an internationally recognized model for hospital-based addiction care.
Bridges Collaborative Care Clinic
March 14, 2023 / Noon PST
Bridges Collaborative Care Clinic (BCCC) is Oregon's first multi-institutional, interprofessional, student-run free clinic. Join members of the BCCC team for a look at the clinic's innovative approach to providing holistic care for Portland's underserved populations and enriching learning opportunities for students.
Presented by:
Brian Park M.D., M.P.H., BCCC Medical Director, Assistant Professor of Family Medicine, OHSU School of Medicine
Viviane Cahen and Siana Liti, BCCC co-chairs and students in the OHSU-PSU School of Public Health
Jessica Ballin, M.P.H., CPH., BCCC Board Co-President and OHSU Senior Research Assistant
More than Medicine: OHSU's Journey to Deliver Gender Affirming Care
Feb. 14, 2023 / Noon PST
High-quality health care in safe and welcoming environments can be lifesaving. Founded in 2015, the OHSU Transgender Health Program provides safe, comprehensive, affirming health care for transgender and gender-nonconforming communities. Learn how the team works to increase access to care and respond to the needs of these communities through education, research, leadership and advocacy.
Presented by:
Amy Penkin, M.S.W., LCSW, is the clinical program manager of the OHSU Transgender Health Program. Amy Penkin has been a clinical social worker for 20 years, providing direct care, advocacy, and education in community mental health and healthcare environments. She joined OHSU in 2015.
Christina E. Milano, M.D. is the co-founder and medical director of the OHSU Transgender Health Program. Dr. Milano is a family physician with extensive expertise in gender-affirming hormone therapy as well as procedural skills relating to the reproductive system and contraception.
Blair Peters, M.D. is a double fellowship-trained reconstructive surgeon who specializes in gender-affirming surgery and peripheral nerve surgery. He is one of the first surgeons in North America to complete an additional fellowship in comprehensive gender-affirming surgery at OHSU.
Vaccine Hesitancy
Jan. 10, 2023 / Noon PST
Choosing whether or not to be vaccinated can be influenced by politics, faith, social media, family dynamics, prior experience, or other factors. In this discussion of vaccine hesitancy, OHSU infectious disease expert Marcel Curlin, M.D. '95, draws from his extensive experience as an HIV vaccine developer, HIV prevention expert, and as leader of several infectious disease research collaborations for OHSU Global in Southeast Asia.
In 2010, Dr. Curlin joined the US Centers for Disease Control and Prevention and served as the Chief of the HIV/STD laboratory sciences section in Bangkok, Thailand for four years. In 2015, he returned to OHSU to lead early-phase clinical testing of T-cell based HIV vaccines for the vaccine research program directed by Dr. Louis Picker at the Vaccine and Gene Therapy Institute. Dr. Curlin co-directs development of infectious diseases research collaborations in Southeast Asia for OHSU Global, and is clinically active on the Infectious Diseases Inpatient consultation service.
Accelerating Possibilities for American Indians and Alaska Natives in U.S. MD-Granting Institutions
Nov. 1, 2022 / Noon PST
This presentation highlights the Wy'east Post-Baccalaureate Pathway, designed to help American Indian and Alaska Native (AI/AN) scholars thrive in their journey through medicine. Wy'east provides a holistic, culturally-specific framework for the successful recruitment, training, retention, and graduation of AI/AN medical students.
Presented by Erik Brodt, M.D., Associate Professor of Family Medicine at OHSU School of Medicine.
Comprehensive Reproductive Health Care in the Post-Roe Era
Sept. 13, 2022
Following the landmark Supreme Court decision in the case of Dobbs vs. Jackson, many health care providers are asking how abortion care may change in Oregon and nationally, and how they can support abortion access and training. Many have questions about whether demand for abortion will increase in Oregon, and concerns about potential legal risk for providing care to a woman travelling from out-of-state seeking an abortion. Join two leaders in the OHSU Division of Complex Family Planning as they discuss these issues, and address the provision of training for out-of-state students and residents.
Presented by Alison Edelman, M.D. '97, M.P.H., R '01, Professor and Director, Division of Complex Family Planning, OHSU School of Medicine and Maria Rodriguez, M.D. '04, M.P.H., R '08, Professor, Division of Complex Family Planning, OHSU School of Medicine
Opportunities and Challenges in STEM for Underrepresented Genders
May 10, 2022
Persons who identify with underrepresented genders face challenges in entering and navigating a scientific career path. The COVID pandemic has created additional hurdles for these individuals. Join us to discuss the challenges and opportunities for underrepresented genders in the STEM field.
Presented by Lillian Klug, PhD '17, scientific program lead at Absci and president of Women in Science; Ruth Barrett, PhD, senior medical policy research analyst at Cambia Health Solutions; Allison Schaser, PhD, assistant professor in the Department of Speech, Language, & Hearing Sciences at Purdue University; and Nora Jameson, student specializing in Public Health Practice at the OHSU-PSU School of Public health.
Impact of the COVID-19 Pandemic on the Healthcare Workforce
April 12, 2022
The COVID-19 pandemic is having a significant impact on our healthcare workforce. This panel presentation will look at COVID-19's national and statewide impact, on healthcare and on the day to day lives of our workforce. The panel will also explore crisis response along with current and future recovery efforts. This Timely Topic is presented in partnership with the Oregon Medical Association and the Oregon Chapter American College of Physicians.
Gun Violence and Safety
March 8, 2022
Over 560 Oregonians died as a result of gun violence in 2019. Eighty-two percent of those deaths were suicides, and 85 percent of gun death victims in 2019 were male. Our panel of experts will discuss what OHSU is doing to address this issue, how gun violence impacts the delivery of healthcare and our communities, and what we can all do to make us safer.
Filling the Gap: Addressing Student Food Insecurity at OHSU
Feb. 8, 2022
One in every four students at OHSU experiences some level of food insecurity. One in every five students reports that uncertainty as to where their next meal will come from impacts their academic performance. Join us to learn more about food insecurity, how COVID-19 has exacerbated this issue, and the community response.