Support the Knight Cardiovascular Institute
The clinicians and scientists at the OHSU Knight Cardiovascular Institute are here for one fundamental purpose: to turn the tables on the world's leading cause of death. Together, they're leading a new revolution in cardiovascular medicine.
Give Now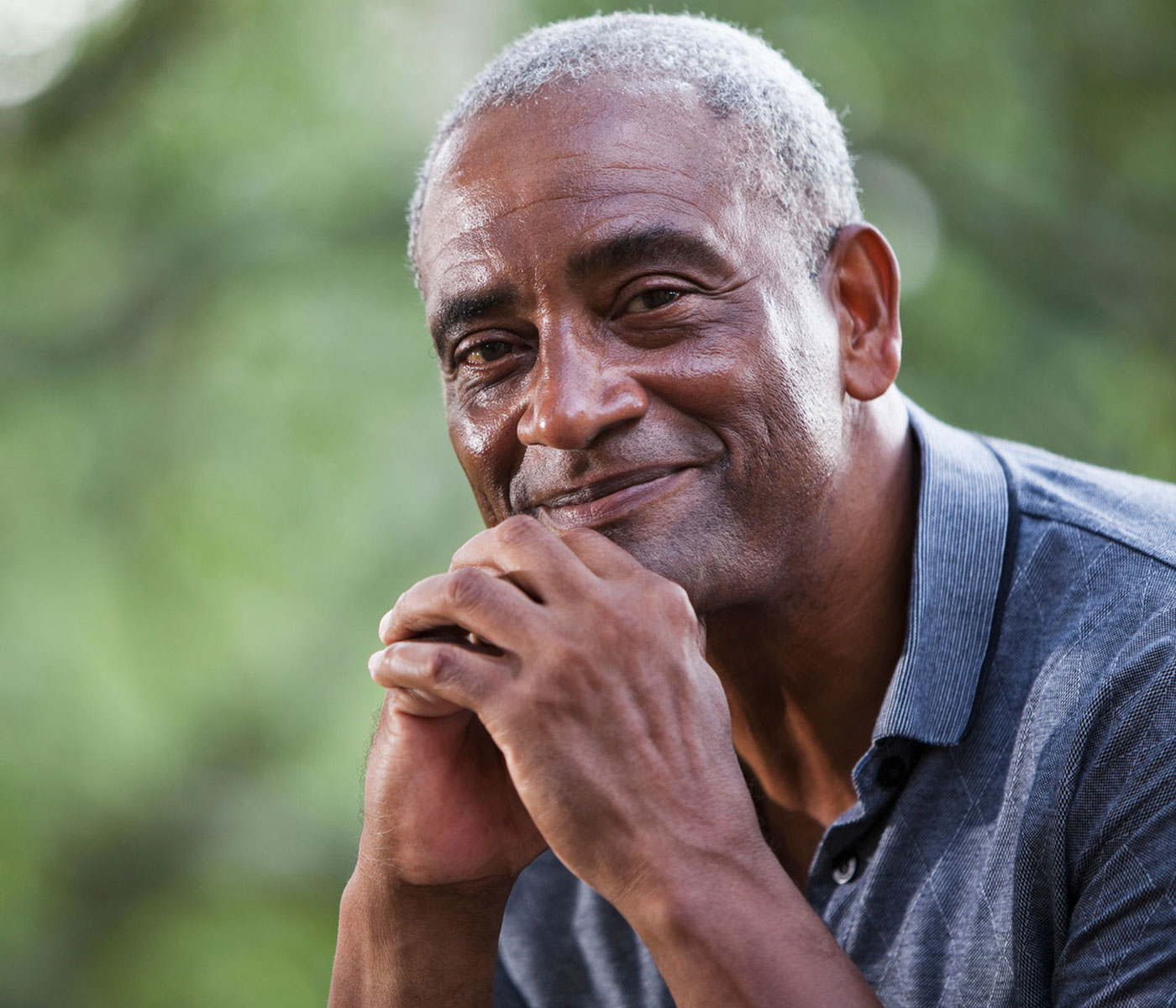 Let's take heart disease out of circulation
Heart disease is the #1 killer
655,000
Americans die of heart disease each year
1 in 4
deaths in America are caused by heart disease
Heart disease is the leading cause of death for men, women, and people of most racial and ethnic groups in the United States, according to the Centers for Disease Control. Heart disease costs the United States about $219 billion each year. This includes the cost of health care services, medicines, and lost productivity.
The OHSU Knight Cardiovascular Institute is leading a new revolution in cardiovascular medicine that will shift the focus of cardiology away from the treatment of advanced disease and toward the preservation of health and vitality of life. Their goal: detect heart disease earlier, treat it faster, and prevent it from happening in the first place.
Leading-edge research to heal the heart
Cardiovascular research at OHSU aims to tackle some of the most urgent medical issues of our time, including heart attack, stroke, high blood pressure, congestive heart failure, and other cardiovascular diseases. Here are just a few of the latest advancements, all made possible through the generous support of donors.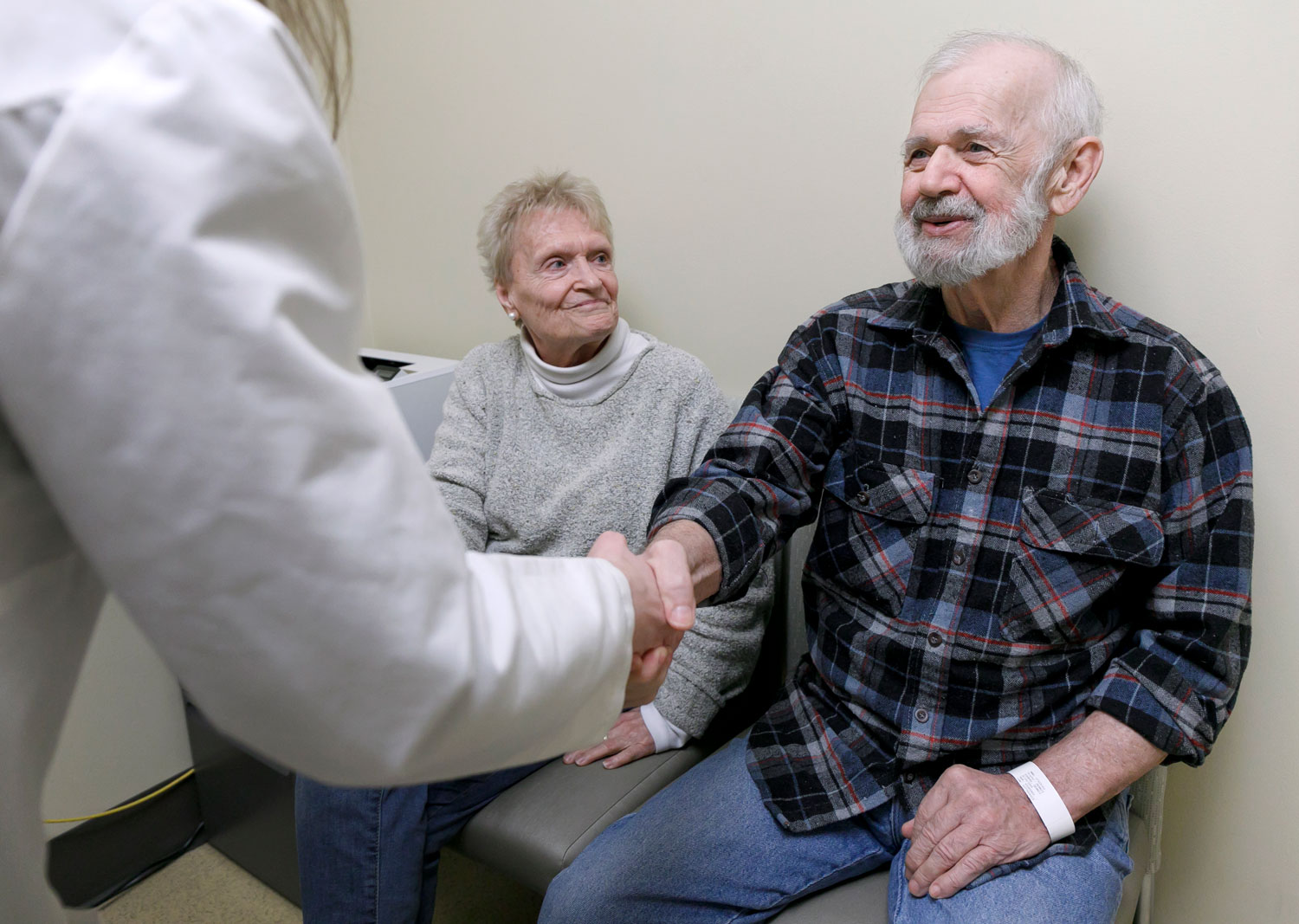 Heart valve repair—without open-heart surgery
Until now, repairing the heart's tricuspid valve was a complex process that required grueling open-heart surgery. But using a novel method developed at OHSU, the valve can now be repaired through a catheter, eliminating much of the risk and allowing patients to recover faster than ever before. Dennis Eggers was the first ever to receive this treatment in a clinical trial.
Rhythm of success
"This research suggests that the millions of Americans who suffer from peripheral vascular disease, including diabetic patients with peripheral vascular disease, may have a noninvasive way of increasing blood flow to their legs with this microbubble ultrasound technique."

Cherrie Abraham, director of the Aortic Center in the Knight Cardiovascular Institute and associate professor of surgery in the OHSU School of Medicine
Changing hearts and minds
Cardiovascular disease doesn't just include the heart. It can impact multiple areas of the body, including the brain. Stroke treatment is cardiovascular medicine. Learn what inspired Joaquin Cigarroa, M.D., Director of the OHSU Knight Cardiovascular Institute, to pursue a career in cardiovascular medicine. Hear more from Dr. Cigarroa on the importance of philanthropic support.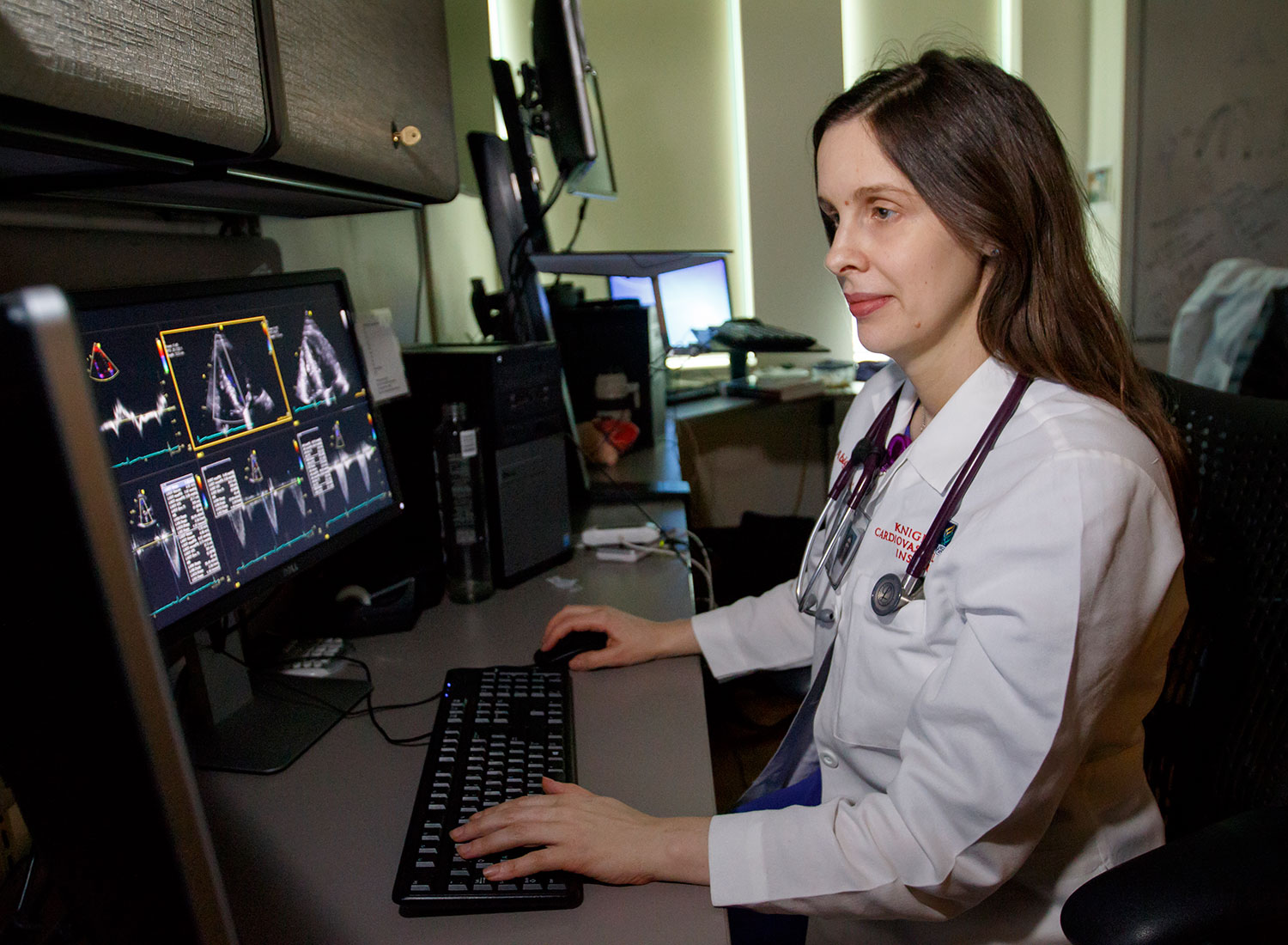 Meet Dr. Kahn
Abigail Kahn, MD, is dedicated to the lifelong care of adults who were born with congenital heart disease. Through every stage of their life's journey, Dr. Kahn is there to offer compassionate, individualized care.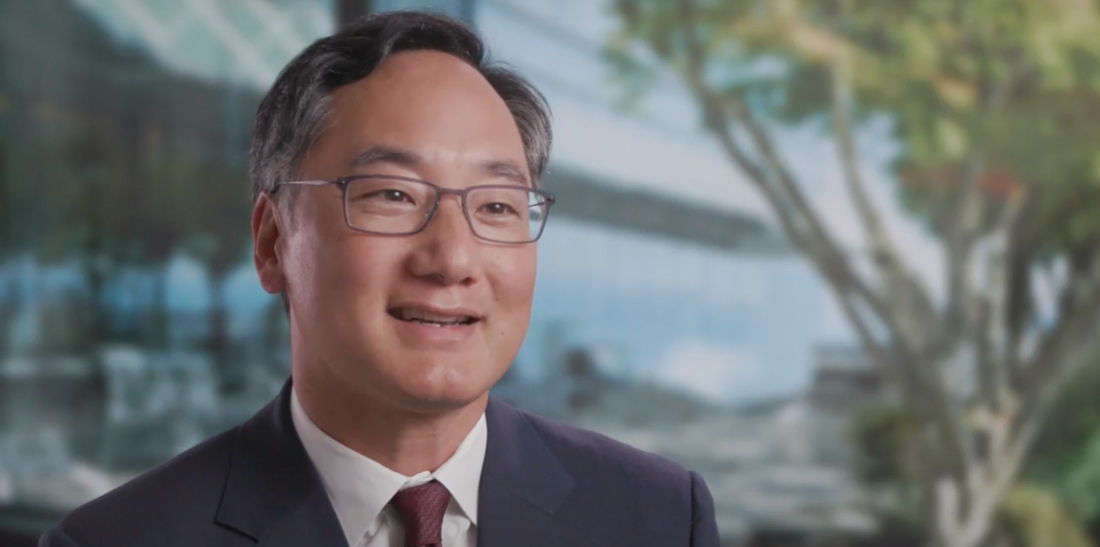 Meet Dr. Song
Howard Song, MD, PhD, is driven to improve the lives of his patients. As the Chief of the Division of Cardiothoracic Surgery at OHSU, Dr. Song cares for patients with heart disease and conducts research on cardiovascular disease, with a focus on improving patient outcomes.
Stopping heart disease before it starts
At OHSU, our cardiologists know what causes heart disease. More importantly, they know how to fix it.
Obesity, diabetes, and uncontrolled blood pressure are all the foundation for heart disease—and they're all on the rise. In fact, the current generation of children in the U.S. is predicted to have a shorter life span than their parents.
OHSU's mission is to change that trajectory. With donor support, the Moore Institute for Nutrition & Wellness was created to confront one of the biggest contributors to chronic heart disease: poor nutrition. Through community outreach and education, the institute promotes healthy, nutrient-rich diets in early life—before conception, during pregnancy, and into childhood. They're also addressing public policy issues to ensure that every community has access to the nourishing food they need to thrive.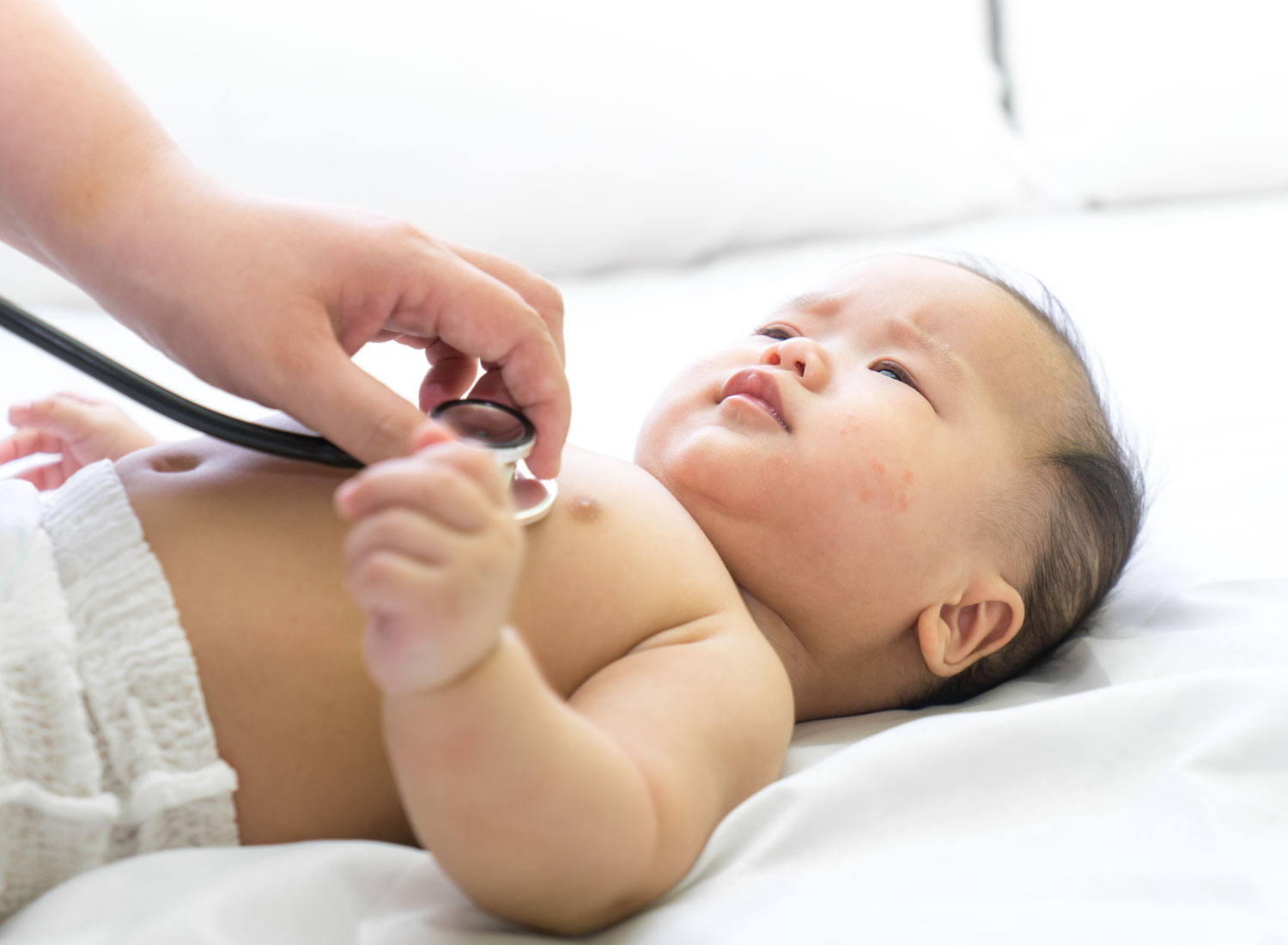 Center for Developmental Health
A major research group within the OHSU Knight Cardiovascular Institute, the Center for Developmental Health consists of more than 60 scientists who study the developmental origins of health and disease at OHSU. Research has shown that nutritional and social stresses before birth are related to dramatically increased risks for hypertension, type 2 diabetes and stroke, in addition to heart disease.
Hear a lecture by Kent Thornburg, PhD, from October 2020:
The Power of Nutrition: Chronic Disease, COVID-19 and Your Health
Get in Touch
For information on how you can support cardiovascular medicine at OHSU, please contact Chelsea Benedict, Senior Director of Development.
---
Support cardiovascular medicine at OHSU