Support the Casey Eye Institute
The OHSU Casey Eye Institute is working to create a world in which no one has to go blind.
Give Now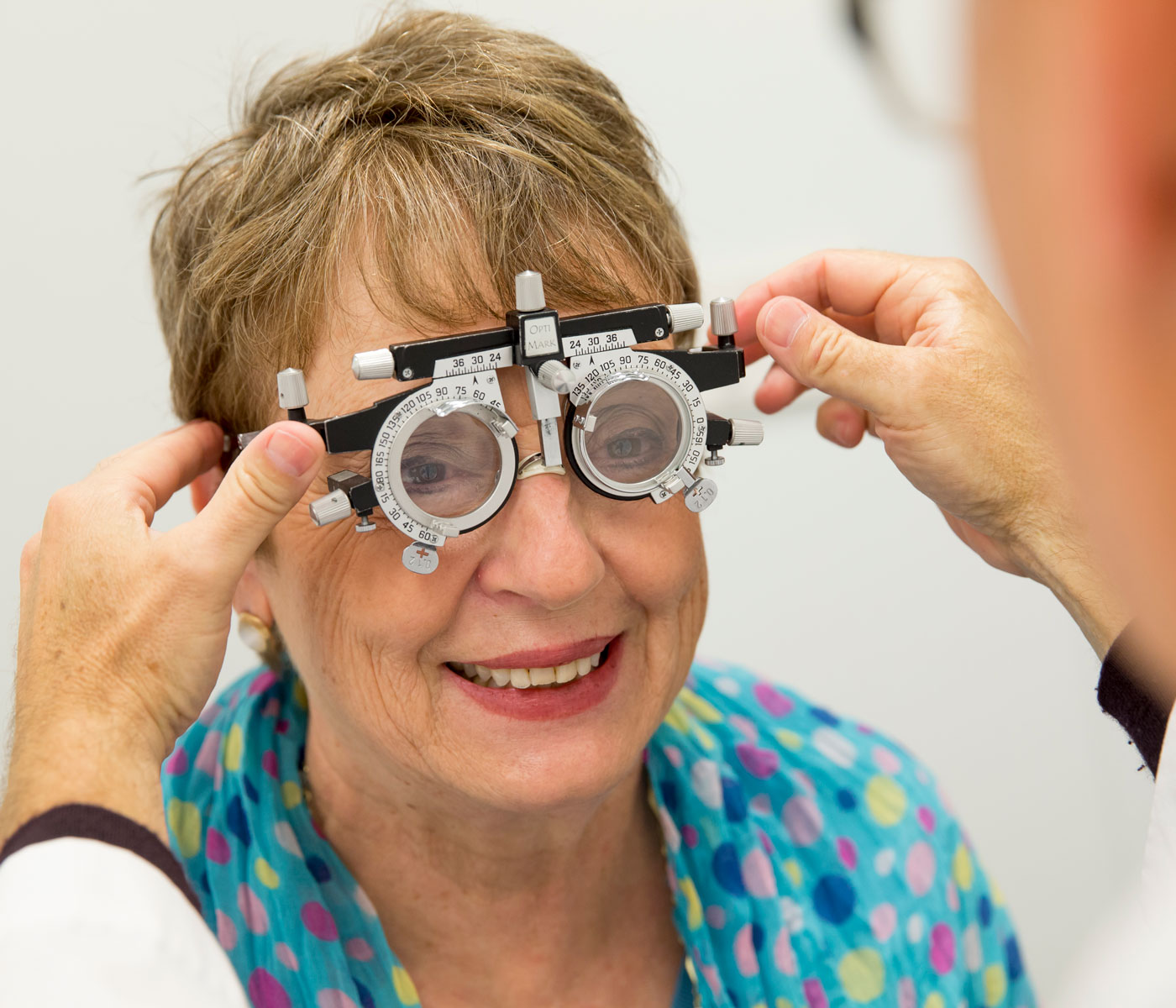 Changing the way the world sees
The clinician scientists at Casey are working to put an end to blindness. That requires accurate diagnosis, timely care, and effective treatments. With your help, through its eye health research, Casey can accomplish its mission and preserve the gift of sight for millions.
National and global leader in the effort to end blindness
OHSU Casey Eye Institute:
Is one of only seven regional eye research centers in the U.S. sponsored by Research to Prevent Blindness, the world's leading voluntary organization in support of eye research.
Is fueled by doctors and scientists who are investigating innovative new ways to treat eye diseases including glaucoma, macular degeneration, inherited retinal conditions, and inflammatory eye disease.
Is the home to more gene therapy clinical trials than any other institution in the world and is the first to test this groundbreaking approach for several inherited disorders of the retina.
Is a global leader in ophthalmology imaging and informatics to detect eye disease earlier than ever before, potentially preventing permanent vision loss. Casey helped develop and validate the use of artificial intelligence to detect retinopathy of prematurity in infants with greater accuracy than ophthalmologists.
Is home to the co-inventor of two revolutionary imaging tools: optical coherence tomography (OCT) and OCT angiography. Both are considered the most important advancements in diagnosing eye conditions in the past century.
Offers powerful community outreach programs, including free vision screening for preschool children, a mobile eye clinic to serve low-income adults in rural communities, and training for ophthalmologists in developing countries around the world.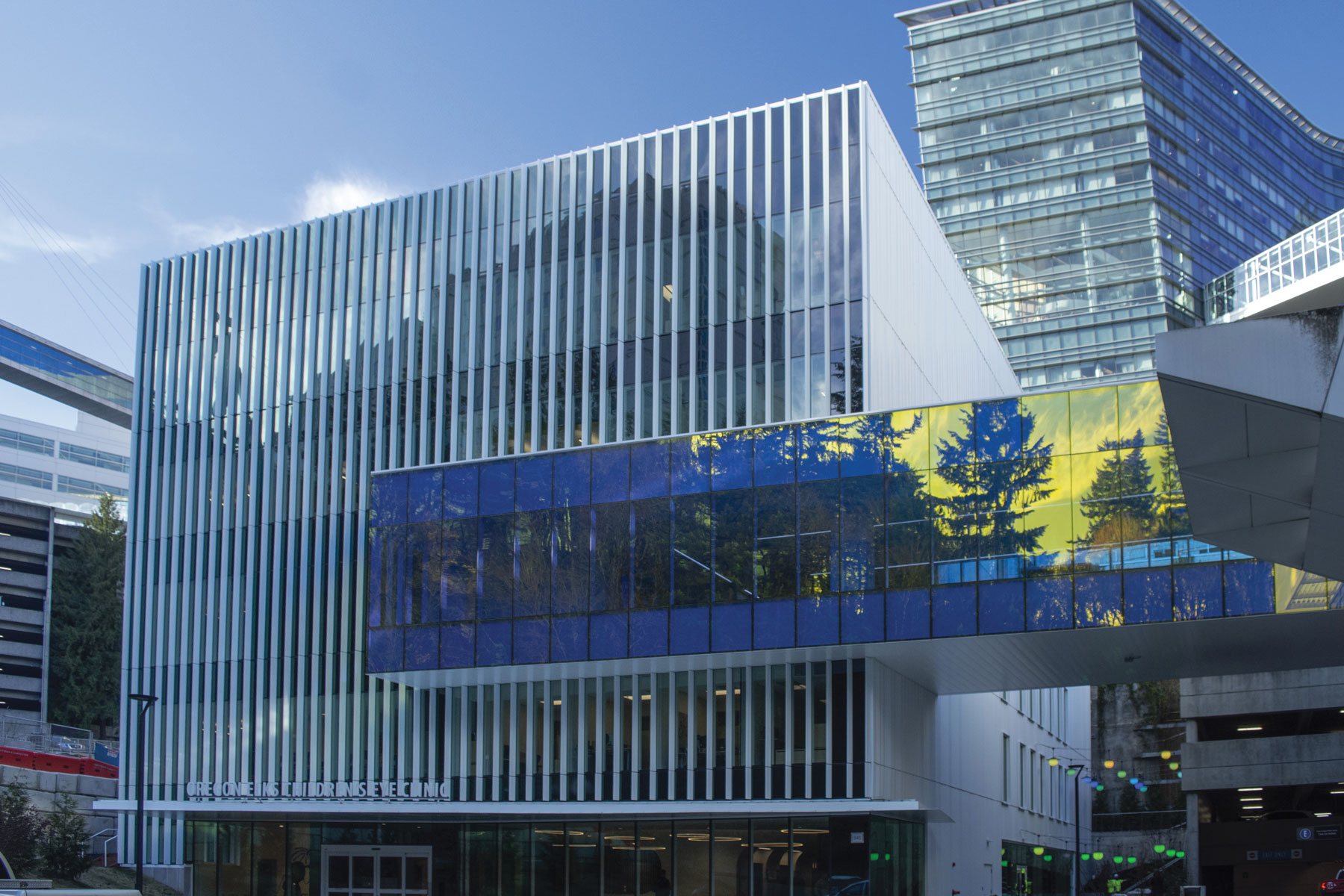 The power of place
In December 2020, the Elks Children's Eye Clinic opened as the first free-standing eye institute for pediatric patients in the nation. The new 60,000-square-foot facility will serve as a hub for Casey's growing programs and provides a state-of-the-art space to care for both adults and children. The building is named after the Oregon State Elks Association, which donated $20 million toward the project and has supported children's eye care at the OHSU Casey Eye Institute for over 70 years.

The five-story building is home to some of Casey's most important centers and programs, including:
Elk's Children's Eye Clinic
Wold Family Macular Degeneration Center
Paul H. Casey Ophthalmic Genetics division
Doug and Jo Peterson Retina Floor
Andree Stevens Clinical Trials Center
Evelyn L. Jones Low-Vision Rehabilitation Center
Visionary Research
OHSU Casey Eye Institute's scientists and clinicians are responsible for some of the most recent breakthroughs in ophthalmology, which have revolutionized the diagnosis and treatment of many eye conditions. Advances in optical coherence tomography, ophthalmic informatics, corneal refractive, retina and pediatric eye care have all been pioneered here.
Casey is currently involved in more than 50 vision-related clinical trials to bring promising new treatments to patients. Those trials include:
CRISPR gene-editing tool
What if you could simply edit a gene that's gone awry? That's exactly what the Casey researchers are setting out to do in a new clinical trial designed to treat a rare form of inherited blindness. The procedure marks the first time CRISPR technology has ever been used to alter genes within the human body (in the past, they had to be removed from the body first).
Luxturna gene therapy
This revolutionary, FDA-approved therapy involves injecting a modified virus into the eyes to correct a rare genetic mutation. For patients who face the possibility of blindness, Luxturna could open up a whole new world of vision—and OHSU is only one of 9 institutions in the U.S. to offer it. For pediatric patient Caspian Soto, Luxturna allowed him to see the stars for the first time.
A Critical Conversation livestreamed in September 2021:
Does more time in front of devices mean an increase in nearsightedness – and the procedures that can correct it?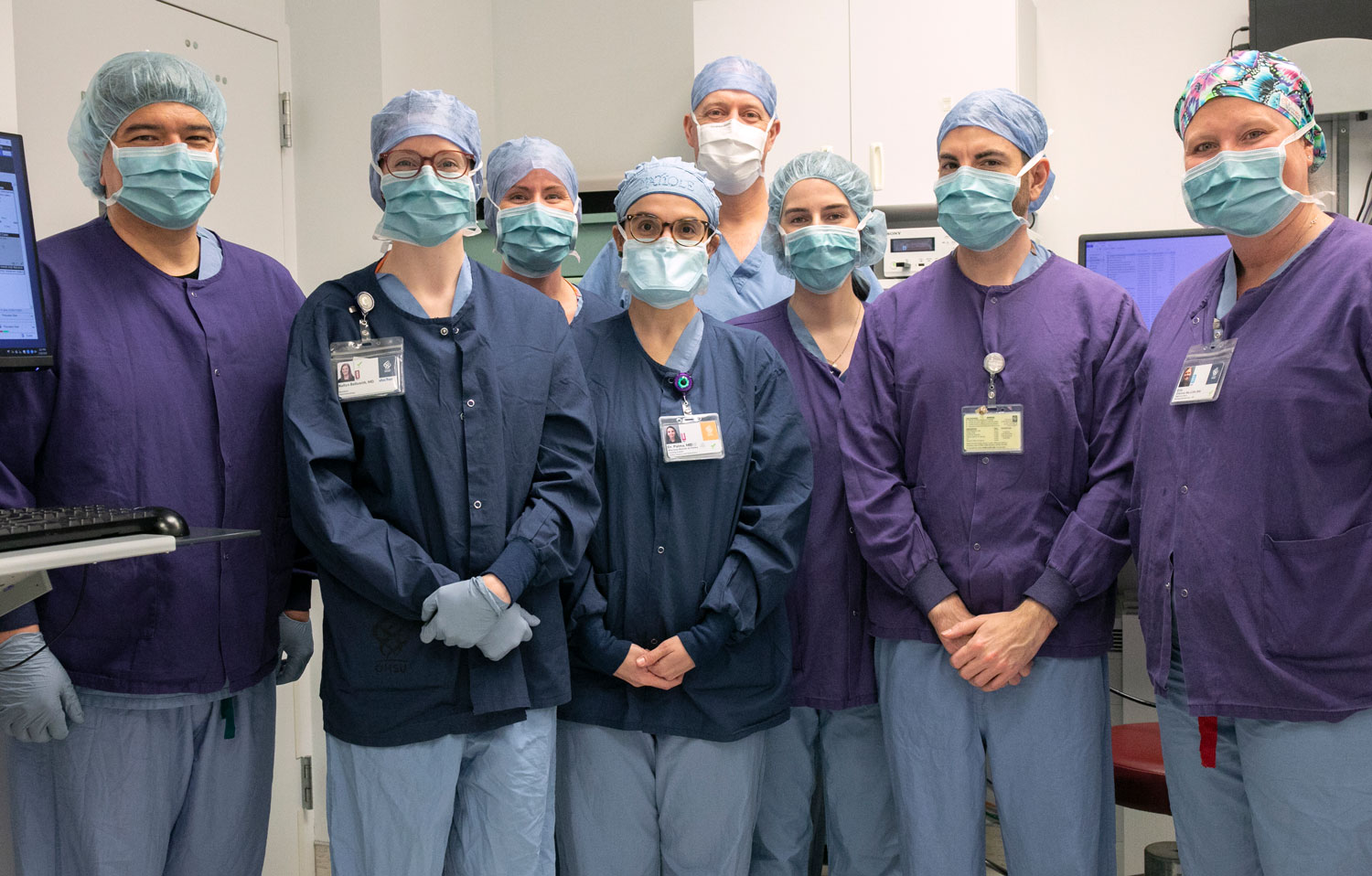 Faculty spotlight: Mark Pennesi, MD, PhD
In Spring of 2020, clinicians with OHSU's Casey Eye Institute, led by Dr. Pennesi, performed the first ever CRISPR gene editing within the human body. Learn about the BRILLIANCE clinical trial, which aims to enable sight in people born with a blindness-causing mutation, and how it has implications for a much wider range of diseases.
Extending eye care to every community
Not all Oregonians can travel to Portland for specialized care—so Casey comes to them.
To help reach underserved or remote communities in Oregon, The Casey Eye Institute hits the road in a 33-foot ophthalmology exam room on wheels. Created as part of the Casey Community Outreach Program, the mobile eye clinic's mission is to identify sight-threatening conditions in low-income adults before they can cause blindness. In the ten years that the clinic has been on the road, it has conducted over 10,000 free eye exams and provided over 5,000 pairs of free prescription glasses.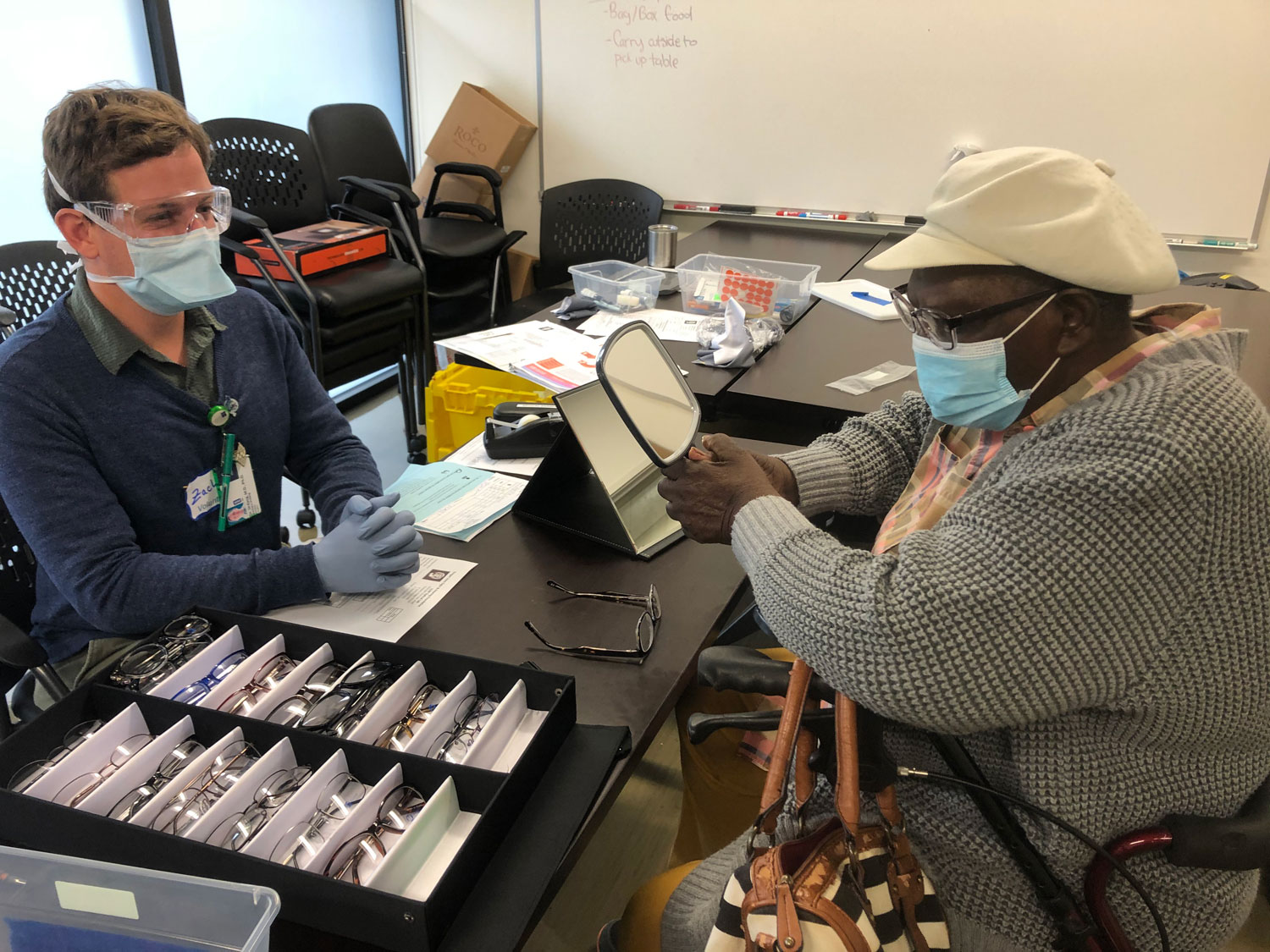 Bridging the eye care gap
Thanks to the generous support of donors like you, Casey can now reach even more Oregonians, faster, with sophisticated diagnostic testing and treatments. Not only will these funds help refurbish the original mobile eye clinic, they'll allow the Outreach Program to train local partners, offer real-time diagnostic support to rural colleagues and purchase a second mobile clinic.
---
Get in Touch
For more information on how you can support OHSU Casey Eye Institute, please contact our development team.
Sarah Nevue
Senior Director of Development
Liz Arrington
Director of Development
---
Casey needs your support to make these sight-saving discoveries faster and give hope to millions.