Support the Knight Cancer Institute
Your support makes all the difference in the lives of patients and their families. Join us in creating a world free from the burden of cancer.
Give Now
Unsurpassed care and support throughout the cancer journey
At the Knight Cancer Institute, our care and research teams focus on the whole person, and not just the person experiencing cancer. We are working to change the conversation about cancer to encompass an individual's lifespan, to include:
expanding education across the state about cancer prevention
diagnosing and detecting cancer earlier, when therapies are most effective
treating those experiencing cancer in compassionate, personalized, and effective ways
providing ongoing support through survivorship to improve quality of life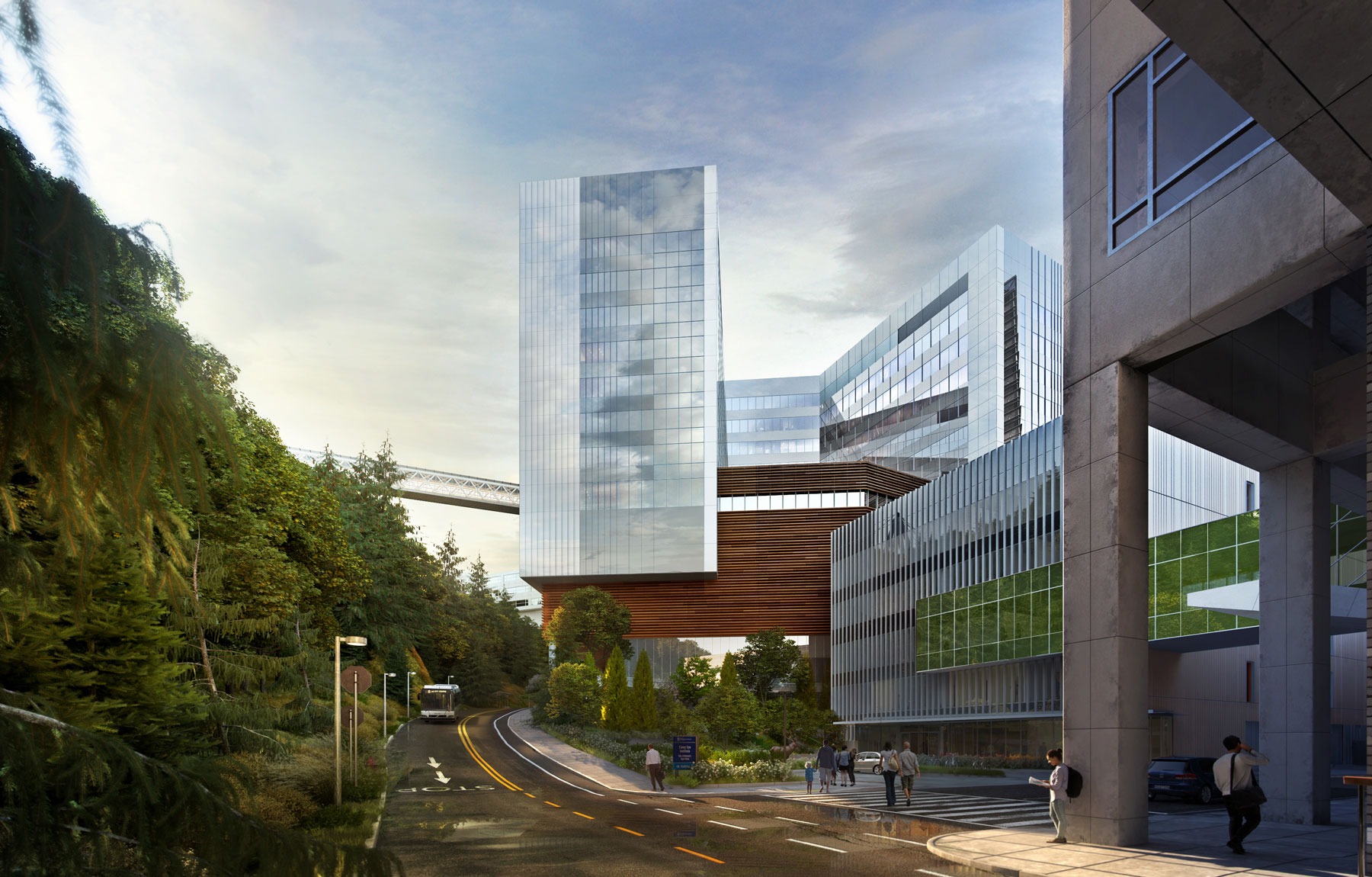 Hospital addition designed to meet cancer patients' unique needs
OHSU's historic hospital expansion project will significantly increase the Knight's capacity to serve patients undergoing advanced cancer care or complex surgeries when it opens in mid-2026. With four floors dedicated to cancer care and surgical oncology, the building will add 128 new beds in an environment designed to provide patients with a safe, comforting haven for healing and wellbeing during long hospital stays.



Creating a world without cancer
At the OHSU Knight Cancer Institute, a world-class team of doctors and scientists is working to end cancer in three ways: through early detection, immunotherapy and precision medicine.
That's because when we find cancer earlier, people live longer. When we empower the immune system to attack cancer cells, we reduce the need for toxic therapies. And when we find a patient's exact cancer mutation, we can use personalized treatments that offer more hope for a positive outcome.
This multifaceted approach has made the Knight Cancer Institute an international leader in research and cancer treatment. Join them in their mission to end cancer as we know it.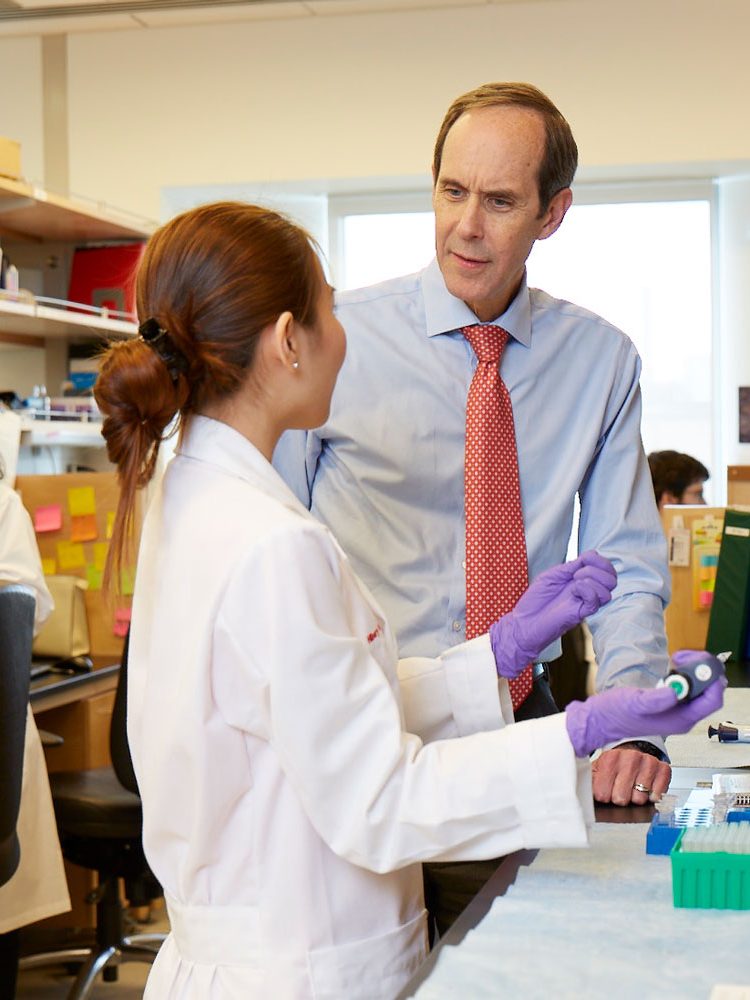 Shonna's story
When Shonna received the diagnosis of HPV-16 and cervical cancer, her world was turned upside down. But after meeting her physician, Amanda Bruegl, M.D., Shonna knew that her health could not have a fiercer advocate. Your support of the OHSU Knight Cancer Institute helps bring about a world freed from the burden of cancer.
---
Helping more patients survive more cancers
While cancer takes on many forms, one thing remains constant: the Knight Cancer Institute's commitment to transforming cancer care, no matter what the diagnosis. No other place in Oregon offers such a wide range of expertise for so many different types of cancers—here are just a few of the areas where the institute is making an impact:
Blood cancers
The Knight Cancer Institute offers the most advanced care possible for blood cancers like leukemia, lymphoma and myeloma. It's led by Director Brian Druker, M.D., whose pioneering research resulted in the first drug to target the molecular defect of a cancer while leaving healthy cells unharmed. Knight Cancer Institute researchers also helped develop CAR T-cell therapy, which modifies a patient's own blood cells to fight certain types of leukemia and lymphoma.
Breast cancer
Researchers at the Knight Cancer Institute have built a groundbreaking clinical trial platform called SMMART, which uses a combination of targeted drugs to stop tumors before they can adapt and become drug-resistant. Currently, the team is focusing on metastatic breast cancer—and so far, results have exceeded expectations.
Prostate cancer
Prostate cancer is the second most common cancer in U.S. men, yet the treatment options have been historically limited. The Knight Cancer Institute gives patients options they wouldn't otherwise have through promising clinical trials. The institute was also the first center in Oregon to offer Calypso radiation therapy, a system that directs focused therapy while sparing healthy tissue.
---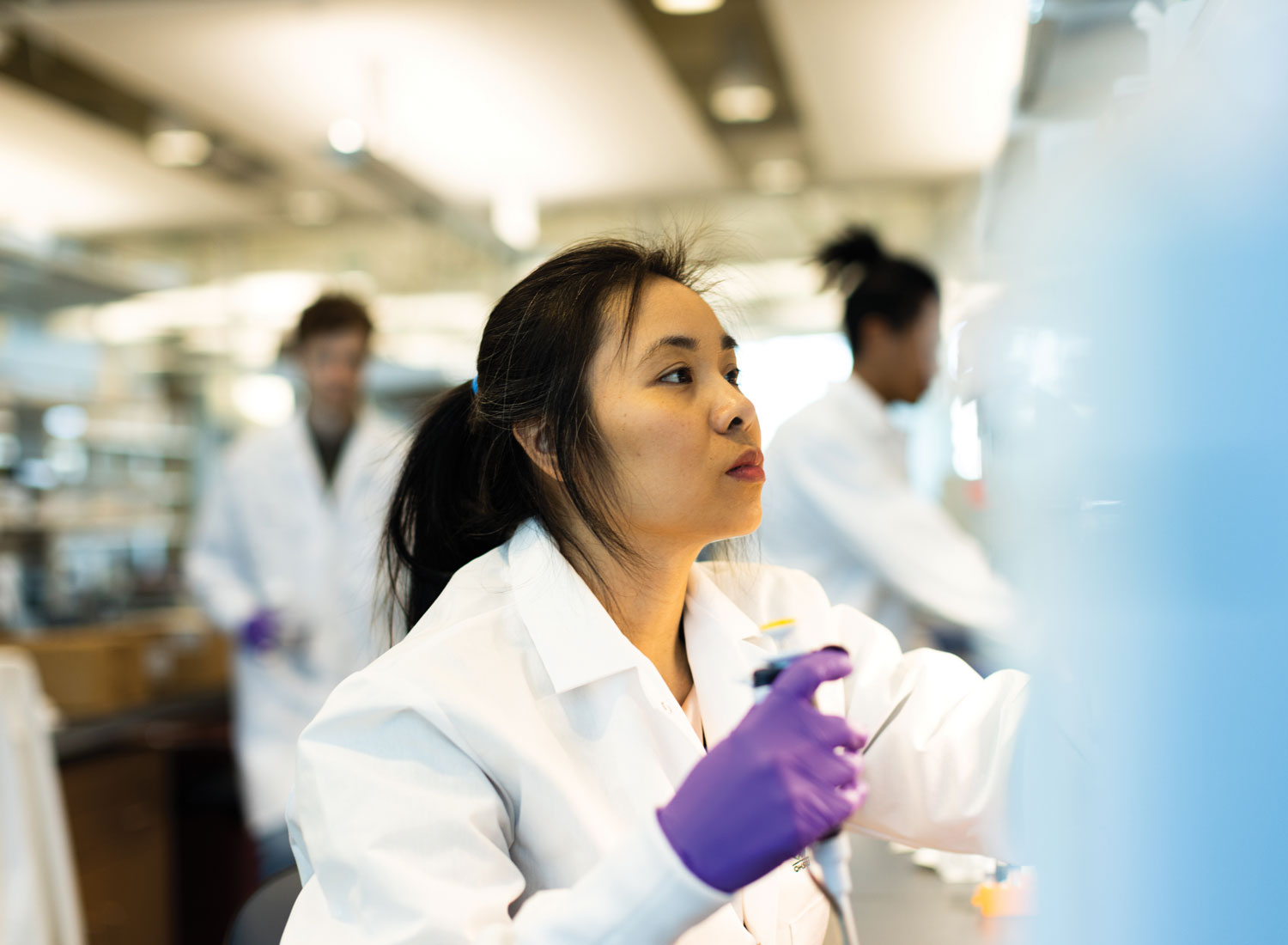 Research Spotlight
Across OHSU, doctors are reimagining early disease detection. This philanthropy-fueled research revolution is already saving lives. Read about what's happening at the Cancer Early Detection Advanced Research Center (CEDAR) at the Knight Cancer Institute.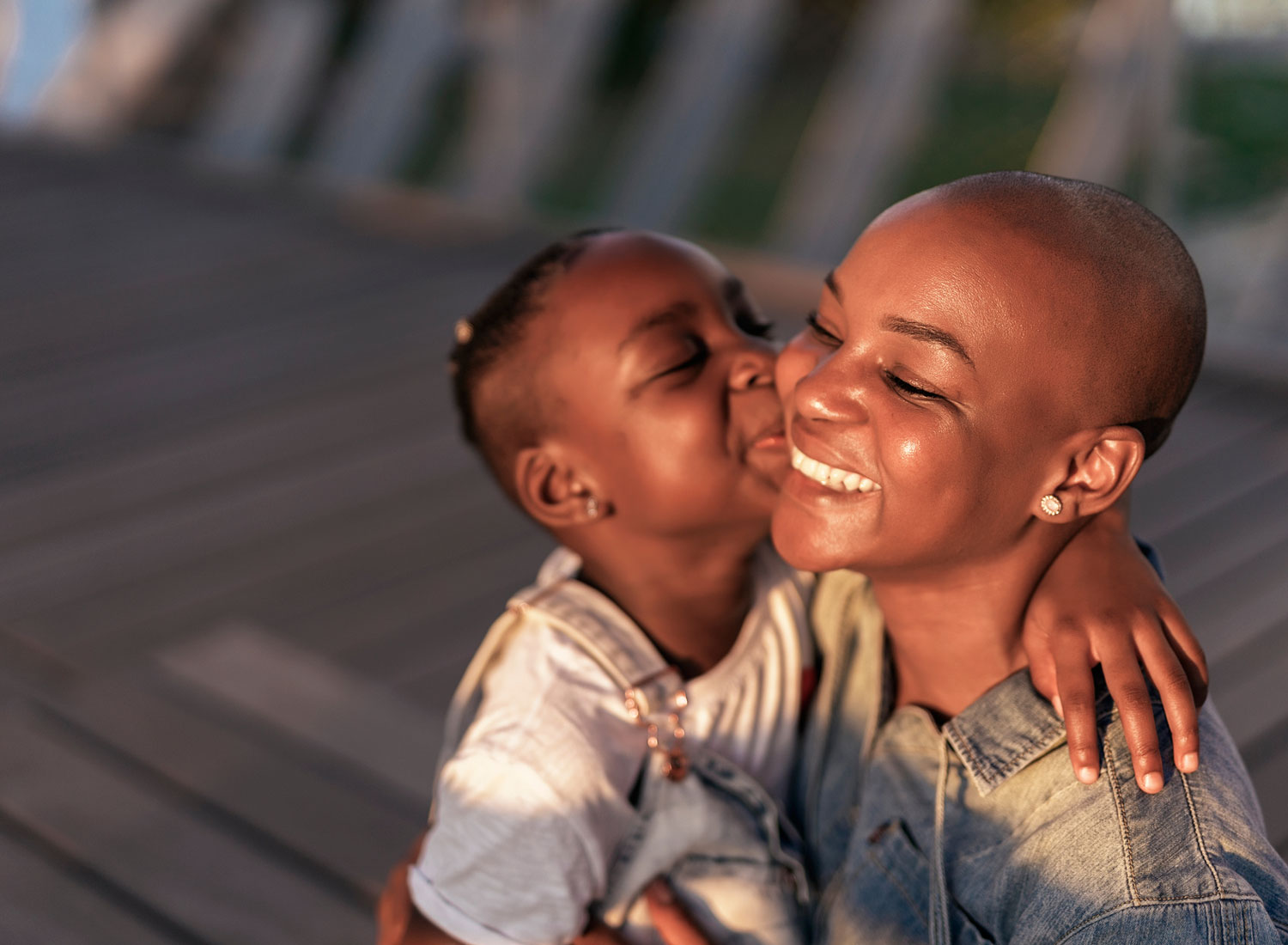 Tribute Giving
Cancer is personal. Behind every diagnosis there is a person, a story, and a reason to keep working on the biggest challenges in cancer science and care. A donation to the OHSU Knight Cancer Institute is a thoughtful way to honor someone special whose life has been impacted by cancer. Your gift can recognize milestones in a cancer survivor's journey or celebrate their memory in a meaningful way.
Get in Touch
For more information on how you can make a difference for the Knight Cancer Institute, please contact Joanna Ehlers, Assistant Vice President Development – Knight Cancer Institute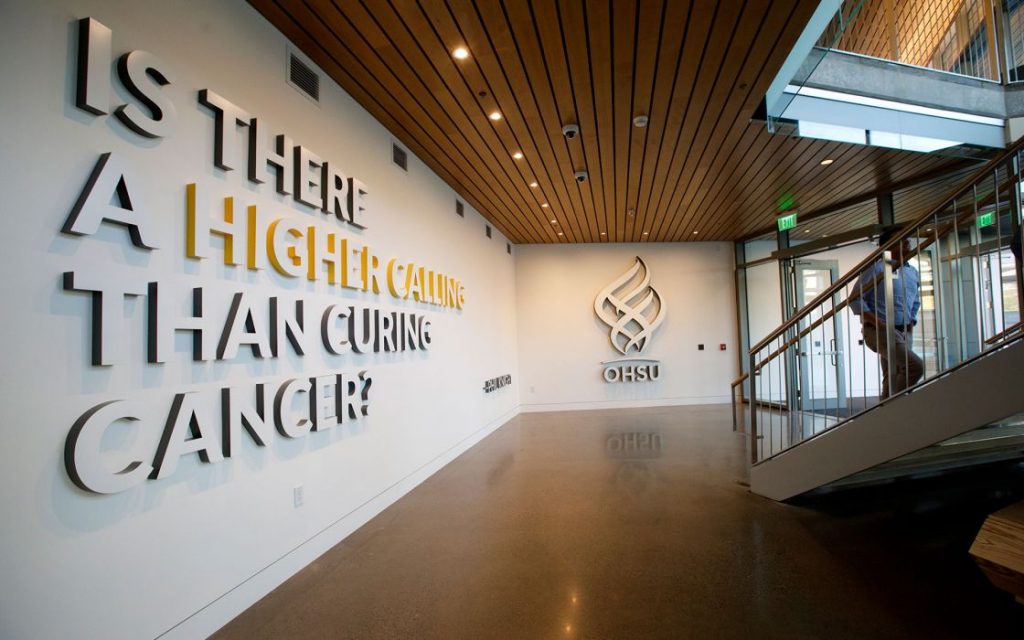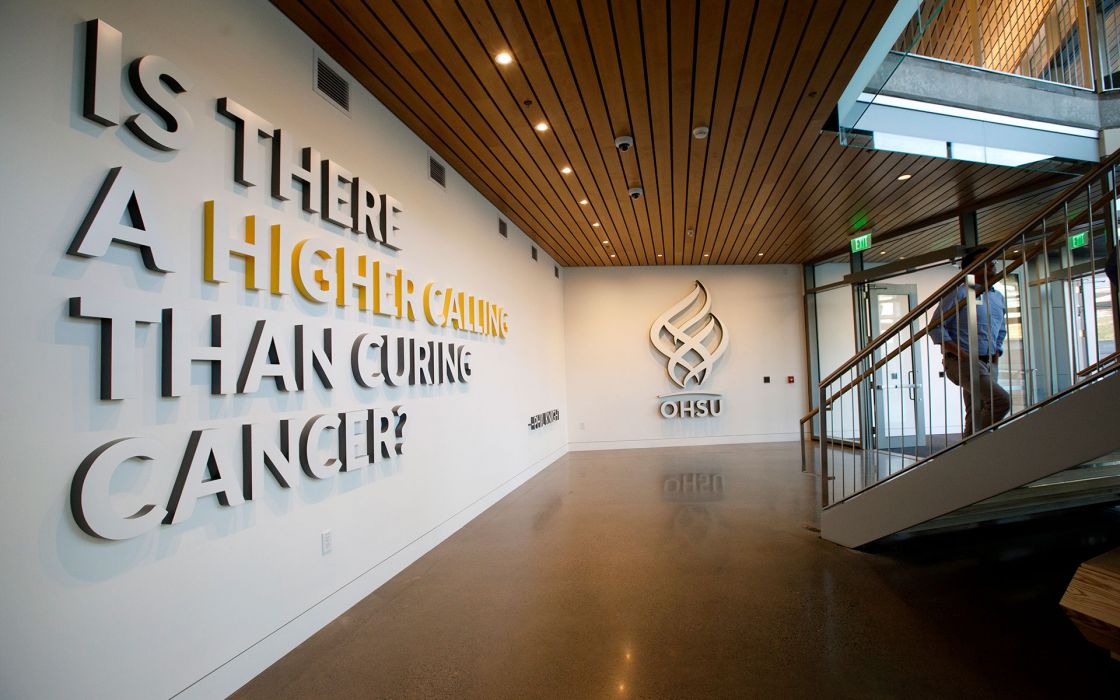 ---
Help us transform the way cancer is understood, diagnosed and treated.