News and Events
Stay abreast of what's happening at the School of Nursing through monthly noon events and our Connections alumni magazine.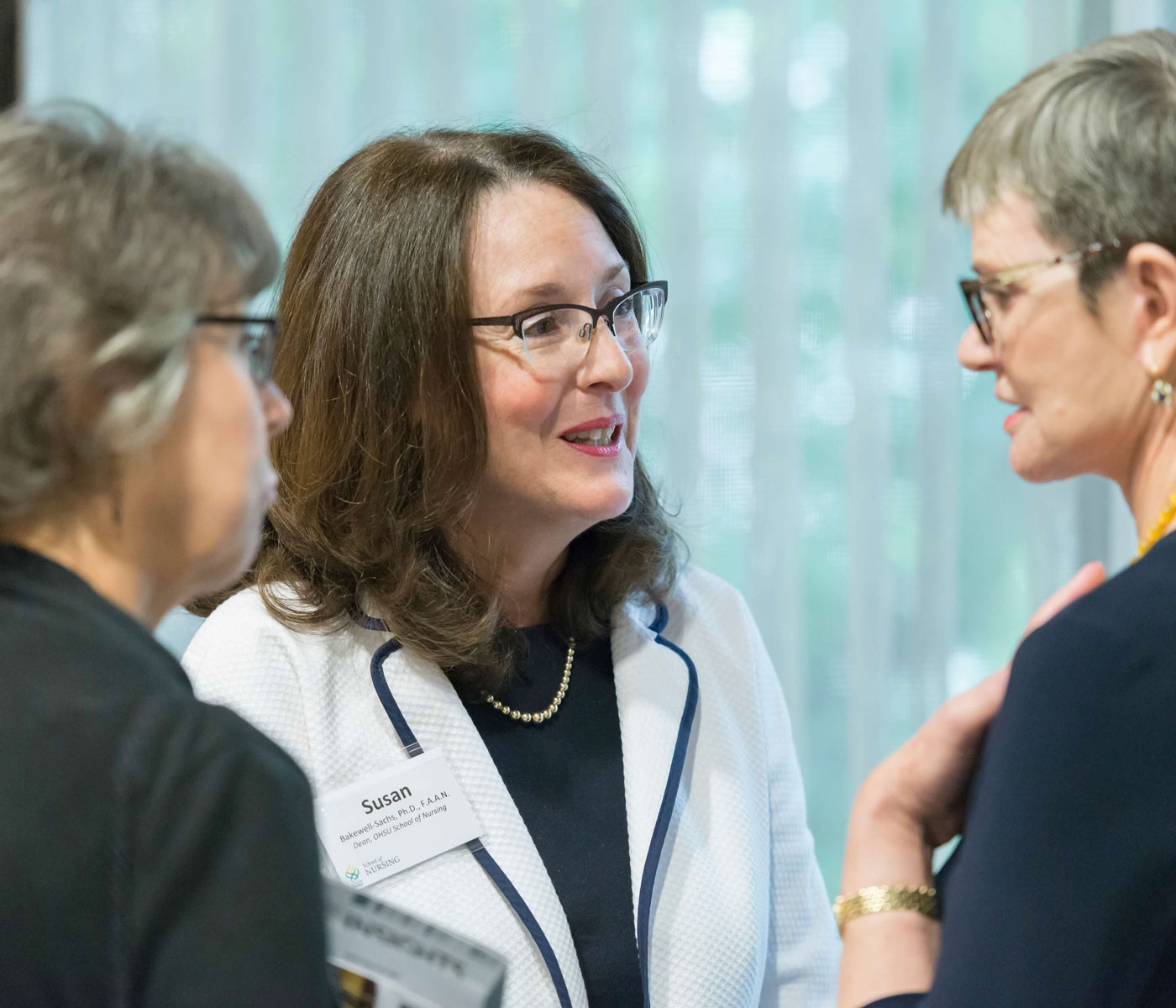 Career mentoring
Many of our students appreciate the opportunity to speak with a mentor both during and after their studies. If you would like to participate as a mentor, please contact us at alumni@ohsu.edu
Career fair
The School of Nursing Alumni Association is an active participant in the annual SON Career Fair for student nurses, typically held in the spring on the Marquam Hill campus.
Interested in volunteering to speak with students about landing that first job? Contact us at alumni@ohsu.edu for more information!
Puhaty Lecture
View the Puhaty Lecture from November 2020: Nurses in Action to Achieve Health Equity with national nurse leader Susan B. Hassmiller, PhD, RN, FAAN.
Other events at the School of Nursing
The OHSU School of Nursing keeps a detailed schedule of upcoming events. SON Alumni are encouraged to attend and participate. Learn more.
---