OHSU Nursing@Noon
In our digital lecture series, speakers tackle the important issues of our time for the nursing field.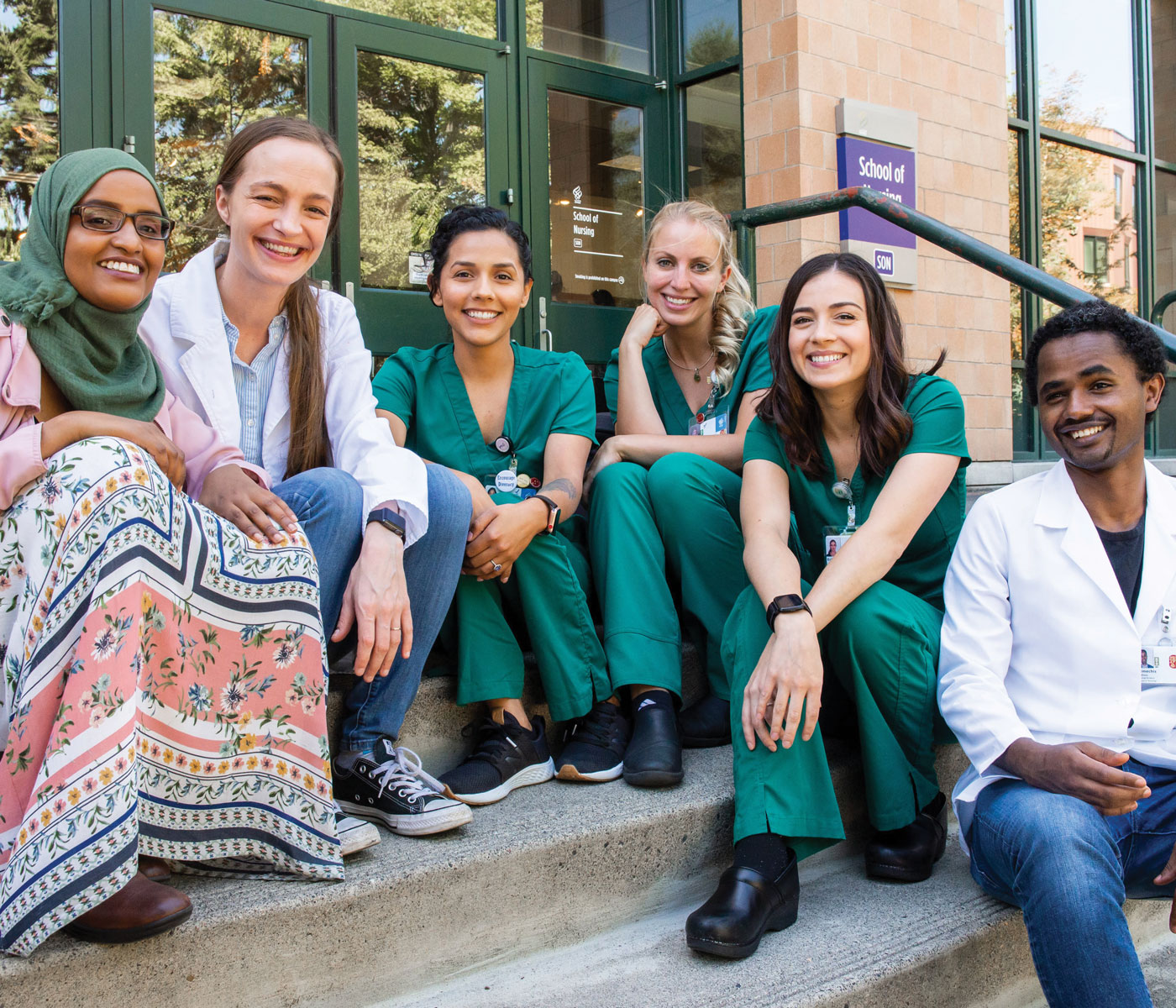 Nursing@Noon will return in fall '22. Check back here or email us to be added to the mailing list.
---
We Can Breathe Clearly Now: Removing Surgical Smoke from Oregon's Operating Rooms
Monday, May 9, 2022, Noon
The Centers for Disease Control recognizes the harmful impact of smoke created during surgical procedures, and the potential for transmission of bacteria and viruses, including HPV.
In this seminar we examine the multi-year advocacy to eliminate smoke from operating theaters in Oregon. These efforts culminated in the passage of Oregon House Bill 2622 in 2021, making Oregon only the fourth state in the U.S. to mandate smoke-free operating rooms.
Microaggressions in Clinical Medicine
Monday, April 11, 2022, Noon
Microaggressions can undermine carer-patient relationships, preclude relationships of trust, and compromise the kind and quality of care that patients deserve.
Understanding the harm microaggressions cause in clinical medical contexts is an area of research focus for Dr. Lauren Freeman, associate professor in the department of philosophy at the University of Louisville.
Dr. Freeman will discuss her work and offer ways in which carers can actively work to avoid committing them.
Caring for Patient and Provider in a Learning Organization
Monday, March 14, 2022, Noon
Empowering individuals to create the results they desire and think in new and expansive ways isn't just beneficial to patient care. Providers, too, benefit from an environment where everyone is continually learning to learn together.
OHSU School of Nursing 2020 Alumna of the Year Dr. Nicole Bennett and business partner and fellow OHSU School of Nursing alumna Anna Long discuss the practice environment they have created at Willamette Health & Wellness to establish a true learning organization that serves and supports both clients and providers.
Trauma-Informed Education: Influence and Impact
Monday, January 31, 2022, Noon
The impact and influence of trauma on the learning process have only recently become a focus of scholarly research. Is learning impacted by trauma experienced by learners and teachers? Can the educational environment be structured to better acknowledge and address the impact of trauma in learning? How does equity intersect with trauma and can the trauma-informed framework ensure the learning environment is equitable and inclusive for students, faculty, and staff?
Join us as Dr. Rana Najjar, Associate Professor at the OHSU School of Nursing Monmouth campus, addresses these questions and presents the evidence using Trauma-Informed Equity-Centered Education.
Oregon Primary Care Transformation: Expanding Roles for Nurses on Primary Care Teams
Monday, December 13, 2021, noon
Patricia A. Barfield, PhD, PMHNP-BC
Building on a growing demand for community-based nursing, the OPACT program expands the primary care nursing workforce by recruiting and educating nursing students, nurses, and community partners to fill essential roles as primary caregivers in community settings.
This practice evolution recognizes and establishes RNs not only as providers but as essential members and leaders within primary care teams.
Creating the 21st Century Nursing Workforce: Building on Our Strengths to Address Post-Pandemic Health Needs
The 2021 Henrietta Doltz Puhaty Lecture
Monday, November 8, 2021, 6 p.m.
Peter I. Buerhaus, PhD, RN, FAAN, FAANP(h)
Leading health care economist and nurse Dr. Peter Buerhaus is well known for his studies on the nursing and physician workforces in the United States.
As a member of the National Academy of Sciences National Academy of Medicine Committee on the Future of Nursing, 2020-2030, Dr. Buerhaus stands squarely in the foreground of thinking about the role of nurses in post-pandemic health care.
The State of the School
Monday, October 18, 2021, noon
Susan Bakewell-Sachs, RN, PhD, FAAN – Dean, OHSU School of Nursing
Over the course of a year like no other, the OHSU School of Nursing has continued to fulfill its clinical, educational and research missions with distinction.
Join Dean Susan Bakewell-Sachs as she highlights the School of Nursing's accomplishments and extraordinary responses to the unique challenges of our time.