Benefits
The OHSU Foundation offers a highly competitive benefits package to help our employees thrive.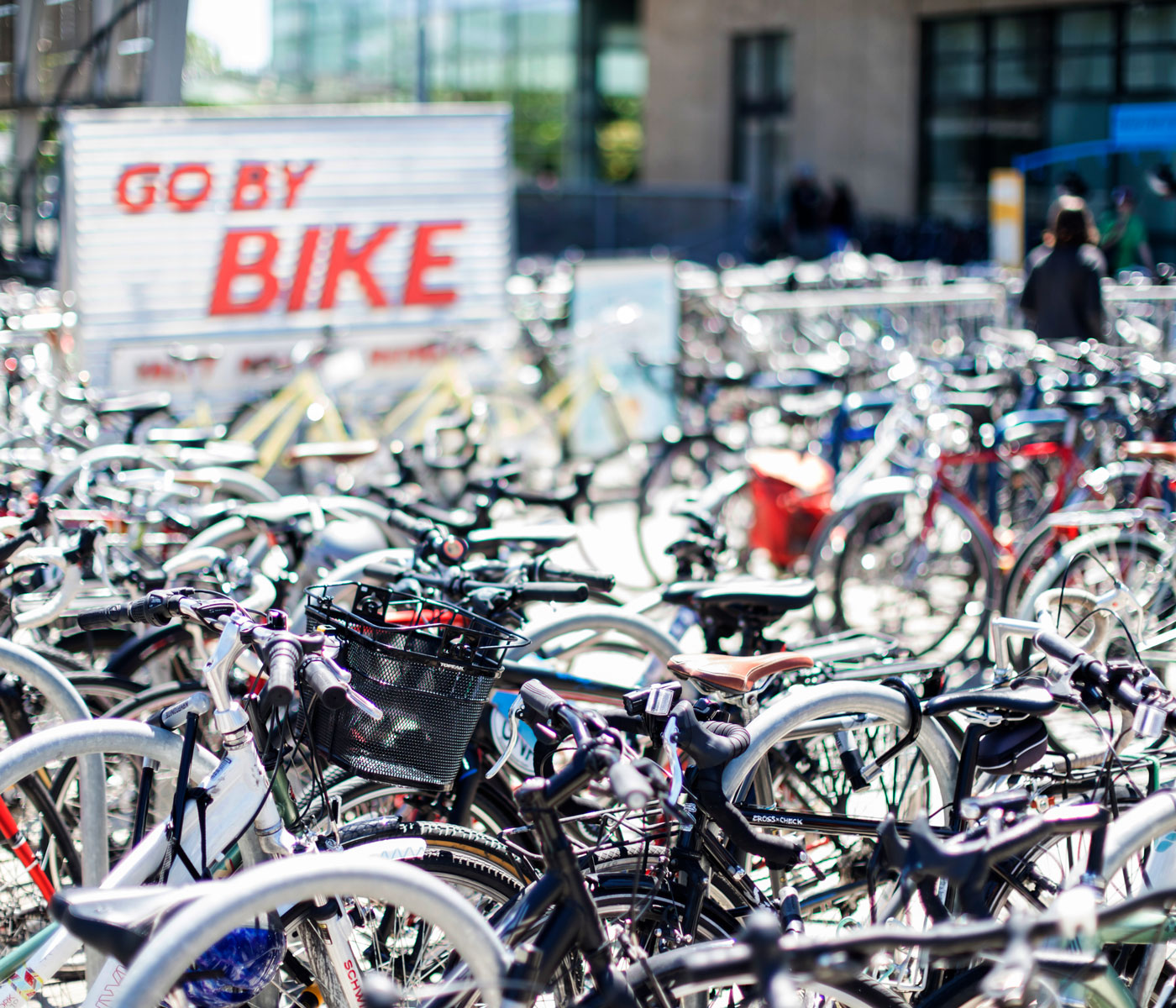 Health Insurance
Employees can choose between Moda Health and Kaiser plans
OHSU Foundation will pay 95% of employee premium, and 75% of dependent premium, including domestic partner coverage
Coverage is inclusive of health, dental, vision, and pharmacy components
Flexible Spending Account
Employees can elect a plan for paying unreimbursed health and medical expenses with pre-tax income
Employees can elect a plan for payment of dependent care expenses with pre-tax dollars
Life Insurance
Paid by OHSU Foundation
Provides two times annual salary (see plan details for evidence of insurability requirements)
Additional voluntary life insurance available.
Guarantee issue during initial eligibility, with evidence of insurability requirements for greater amounts or late enrollees
Short Term Disability
Paid by OHSU Foundation
Provides two thirds of salary for up to 11 weeks after 7 day waiting period
Long Term Disability
Paid by OHSU Foundation
Provides two thirds of salary after 90 day waiting period
Mental Wellbeing
Employee Assistance Program (EAP): Foundation-paid and confidential access to a robust resource for employees and their families to address work or personal life concerns- with additional programs available for financial coaching, legal consultations, and more
Banister Advisors: Life crisis navigation with team of professionals who are dedicated to ensuring that an employee's complex life circumstances are addressed discreetly, efficiently and appropriately.
Additional Benefits
Aflac Supplemental Benefits
Care.com Membership
Pets Best Pet Health Insurance
Long Term Care
Telemedicine – MDLIVE through FlexCare
403(b) Pre-Tax Savings Plan
Investment options through The Standard
Employees can begin contributions as soon as administratively feasible
Access to one-on-one connection with a financial advisor to help make important retirement decisions
OHSU Foundation Pension Plan
Entry dates are July 1 and January 1 after completing one full year of eligible service
12% of eligible gross pay after entering into the plan – contributed by OHSU Foundation
Incremental vesting based on years of service
Tuition Reimbursement
The Foundation offers 100% tuition reimbursement for courses that are directly related to the employee's job and 50% reimbursement for courses that are related to Foundation activities; up to the annual IRS maximum benefit of $5,250 and service requirements
PTO (Paid Time Off)
Available for vacation, personal or family illness, emergencies, and personal matters
Accrual is based on tenure and begins on date of hire
Accrues at 22 days per year (an average of 14.67 hours per month) during first 5 years of employment
VTO (Volunteer Time Off)
Two paid days are available each year for employees to lend their time to nonprofit organizations about which they are particularly passionate
Paid Family and Medical Leave
The Foundation will pay up to 8-weeks of family leave for specific qualifying events, which includes any of the purposes for which leave may be taken under the Oregon Family Leave Act.
The Paid Family and Medical Leave policy is in addition to any qualifying short term disability coverage covered under OFLA.
Holidays
The Foundation observes 11 paid holidays each calendar year plus an extra personal holiday each fiscal year
Eligible after date of hire
Transit Passes and Parking
Significant discount on annual Hop Fastpass for TriMet or C-TRAN
Monthly parking available at leveled cost to employees – subject to availability
Health and Wellness
Shower Facility: All employees have access to a shower located on the first floor, between the men's and women's restrooms
Bicycle Incentive Program: Receive a check in the mail for each 30 times you bike to work!
Immunizations/Health Screenings: The Foundation offers adult immunizations to all employees enrolled in one of the Foundation's health insurance plans at reduced cost or free of charge.
Milk Stork: Support for nursing mothers who have to travel for work. Overnight shipping of milk provided at no extra cost to the employee.
Discounts
Employee Discounts: As an OHSU Foundation employee, we are eligible for all discounts offered to OHSU employees – tickets to events, childcare, restaurants, and more!
Benefithub: Employees can enjoy discounts, rewards and perks on thousands of brands through this membership.
Tram and Portland Streetcar Rides: Your OHSU ID badge allows you to ride the tram and the Streetcar for free.
25% Discount on LASIK at Casey Eye Institute:
Other
Onsite Bike Storage: Secure indoor storage for those who ride their bikes to work
Bagel Fridays: Every other Friday, bagels are brought in for all employees to enjoy
Jean Fridays: Every Friday employees are given the option to wear jeans (if their work and meeting schedules do not require business attire).
Listen and Learn Series: Access to various cutting edge lectures and presentations through the OHSU community
Monthly On-Site Massages: Chair massages on-site every month. Employee paid benefit.
Employee Events
Wellness Fair: Annual event during Open Enrollment where our employees can interact directly with our benefits partners and other organizations in the area that support overall wellness.
Town Hall Meetings: These mandatory all-staff gatherings are scheduled three to four times a year, typically held after board meeting sessions in order to provide updates to Foundation staff.
Fiscal Year-End Celebration: A fun all-staff gathering held in July at an off-site location to celebrate the end of the fiscal year!
Trick-or-Treating at the Foundation: This festive event takes place in October; employees bring their children to the Foundation to trick-or-treat for candy by visiting Foundation offices/cubes of employees who wish to participate.
Snuggle Express: Twice a year, we partner with the Oregon Humane Society to bring puppies and kittens to the office for our employees to hold and "snuggle".
Holiday Gathering: In December employees are invited to participate in a holiday cookie exchange, ugly sweater contest, and enjoy a catered lunch.
Other: The above lists only a few of the employee events we look forward to each year. Various other potlucks, celebrations, employee engagement events and gatherings take place throughout the year.