In 2005, Angela and Ryan Fischer were like any first-time expectant parents: thrilled, nervous and excited to welcome their baby daughter Elle. A 3D ultrasound during Angela's three-month checkup revealed some slight distortion around Elle's jaw, but with 3D technology being so new at the time, it just seemed like an imaging glitch.
In fact, everything appeared to be fine right up until Elle was delivered on June 10, 2005. That's when the world turned upside down for Angela and Ryan. "The doctors and nurses huddled around Elle, and we really couldn't see what was wrong," said Angela. "They told us it could be a cleft palette, but they weren't sure what was going on."
It wasn't a cleft palette — it was something far more serious called hemifacial microsomia. This congenital disorder affects the development of the lower half of the face, including the ears, mouth and jaw. In baby Elle's case, her left jawbone was severely underdeveloped, making it difficult to breathe and impossible to nurse.
It soon became clear that Elle needed more care than the local hospital in their hometown of Silverton could provide. When the idea of Doernbecher Children's Hospital was brought up, Angela admits she was resistant at first. "I was intimidated by the idea of some big-city hospital taking my baby," she said. "The whole thing felt scary and foreign to me."
With Angela still recovering from the birth, Ryan and baby Elle headed to Doernbecher for more specialized care. Sitting alone in the delivery ward was a low point for the new mom. "I was supposed to be taking home a healthy, bouncing baby girl. Now I didn't know if she would survive the week."
Then a phone call from Ryan changed everything. "He said, 'Angela, you're not going to believe this place. The level of care and compassion here is amazing — it's the very best place Elle could possibly be.' Those words were like a warm blanket to me."
"He said, 'Angela, you're not going to believe this place. The level of care and compassion here is amazing — it's the very best place Elle could possibly be.' Those words were like a warm blanket to me."

Angela Fischer, Elle's mom
Angela soon joined Ryan and Elle at Doernbecher, where Elle spent 10 days undergoing tests in the neonatal intensive care unit (NICU). The family camped out in the Doernbecher parking lot, living in an RV that a friend had loaned them.
"It wasn't hooked up to any water or heat, and it got pretty cold at night," laughed Ryan. "But we were grateful to be so close to our daughter."
The first milestone in Elle's treatment plan involved inserting a feeding tube into her abdomen so she could be properly nourished. The results were immediate. "She'd been such a tiny thing, not thriving at all. But as soon as that tube went in, she just poofed up into a rosy cheeked, healthy baby," said Angela.
The game changer
The next hurdle came at eight months, when Elle caught her first bad cold. With her airway already compromised, her oxygen level was running dangerously low. Something needed to be done.
Elle underwent a complex surgery to separate her left jawbone into two pieces, inserting a tiny apparatus that would allow her jaw to slowly expand — almost like a slide ruler. Elle's body quickly grew new bone in between the narrow gap; in just two weeks, 10mm of new bone growth was added to her face.
"It was a complete game changer," said Angela. "Her airway was open, she could swallow — her quality of life went up one thousand percent."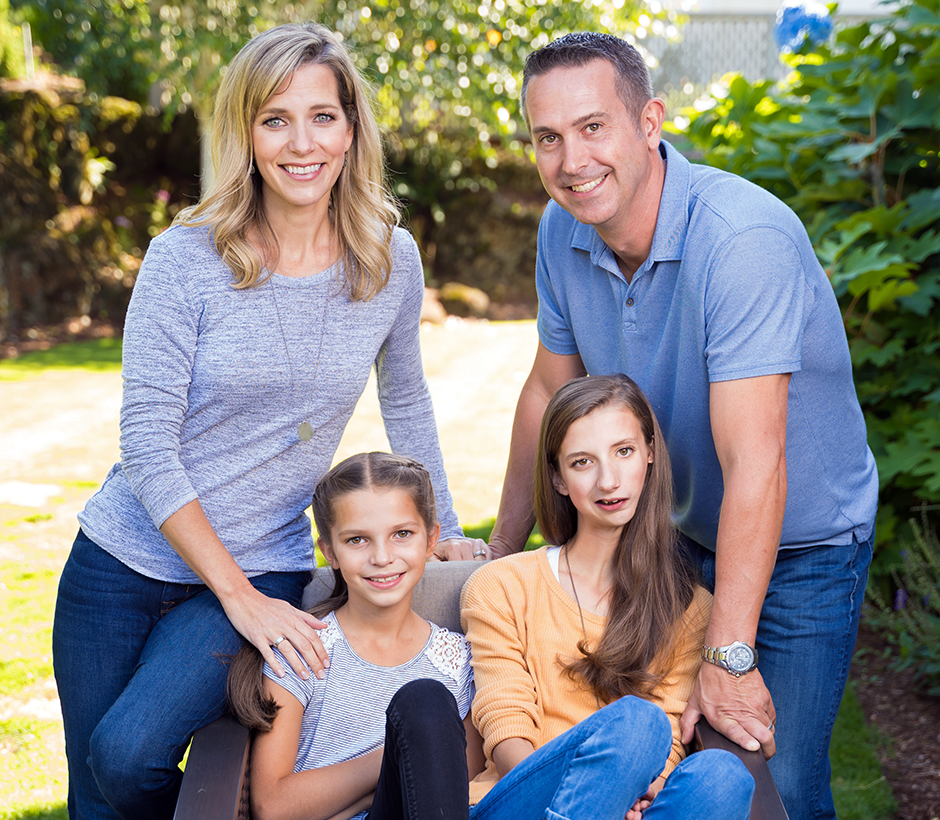 The change was so dramatic that the couple had trouble adjusting to the new reality at first. "We were used to hearing her labored breathing on the baby monitor," said Ryan. "Those first few nights, I kept jumping out of bed in a panic because I couldn't hear her."
As Elle has grown over the years, her face has continued to grow too. That has required more surgeries to help the left side of her jaw keep up with the right. Today her surgical team is led by Leo Urbanelli, MD, and Mark Engelstad, MD. Her Doernbecher team supports Elle in every aspect of her health and includes speech pathologists and a dietitian; ear, nose and throat specialists; dentists, and orthodontists. Many of them have been with the Fischers since Elle's birth, and many of them are now considered family.
"What these people do just blows my mind," said Ryan. "They would go to the ends of the earth for Elle, and that has made all the difference."
Limitless possibilities
Today, Elle is a poised, confident teen, active in sports, excelling in academics and passionate about horseback riding. With every new endeavor she takes on, she teaches both Angela and Ryan about living life without limitations.
"One year, she came home and announced that she was trying out for the school musical, which was 'Annie,'" said Angela. "I asked which part she was going for, and she said, 'Well, Annie, of course.' I was thinking that with her speech deficiency, there was a good chance she wouldn't get the part. The day of the audition, I was fully prepared to console her. Instead, she came home from school, said 'I got it!' and busted out 'The Sun Will Come Out Tomorrow.' I'd been worrying about how to prepare her for all these hardships. But instead, she taught us how to charge through whatever life hands you."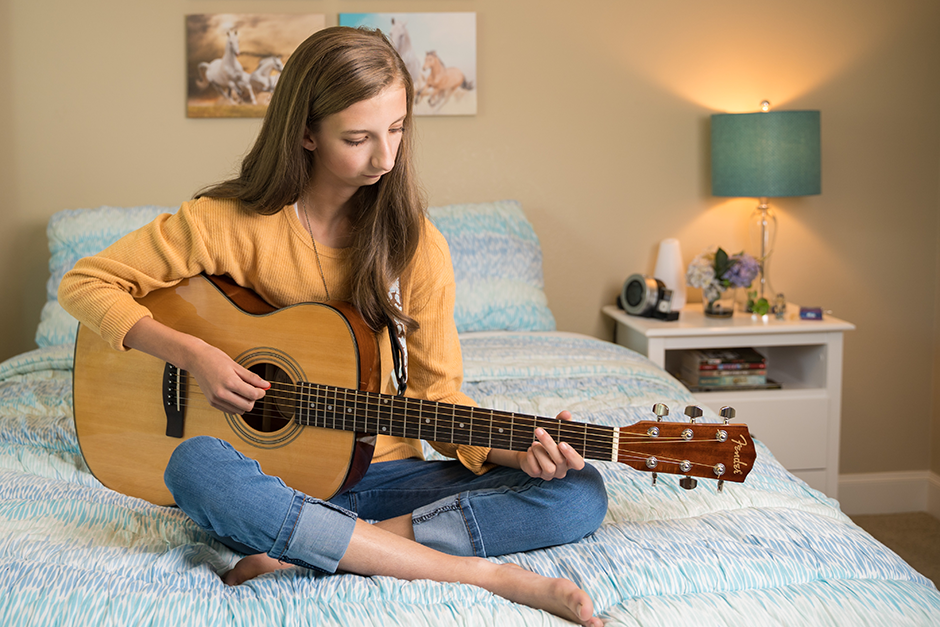 Facing the future
Now 14 years old, Elle still has several more surgeries ahead of her, with the ultimate goal being a jaw replacement once her face reaches adult size. It's been a long road, but Elle and her family are glad that Doernbecher has been a part of their journey. In fact, Elle is so thankful for all the tremendous care she's received, she opened a lemonade stand and sells mistletoe over the holidays to raise funds for Doernbecher.
Ryan and Angela share Elle's sense of gratitude. "We were in a dark situation, and Doernbecher was a tremendous source of light for us," said Ryan. "Thanks to them, we have our daughter, and our daughter has a great life."
Learn how Elle and her town of Silverton give back to Doernbecher.
READ HER STORY
Providing life-saving care for kids
Elle is living a life without limits thanks to the care she received at Doernbecher. Your generous support makes that life-saving care possible.
GIVE NOW LEARN MORE