It's exactly 346 miles between her home in Grants Pass and OHSU Doernbecher Children's Hospital — and Becky Scherrer knows every one of them like the back of her hand.
That's because she's made the trip countless times with her 4-year-old son, Zeke, to receive treatment for his many serious medical conditions. Despite the physical and emotional toll the frequent journey takes on Becky and Zeke, she says there's a bright spot in the midst of it all: their stays at the Rood Family Pavilion.
Diagnosed with awesome
Zeke, or "Zekey" as his mom likes to call him, was born a month early. Although everything seemed normal at first, he soon started developing feeding issues, high fevers and sepsis.
Eventually he was diagnosed with a mitochondrial disease that interrupts the body's ability to convert food and oxygen into energy. While mitochondrial disease is extremely rare, the form Zeke has is even less common — in fact, it's only been diagnosed once before. "He's literally one in four billion," said Becky.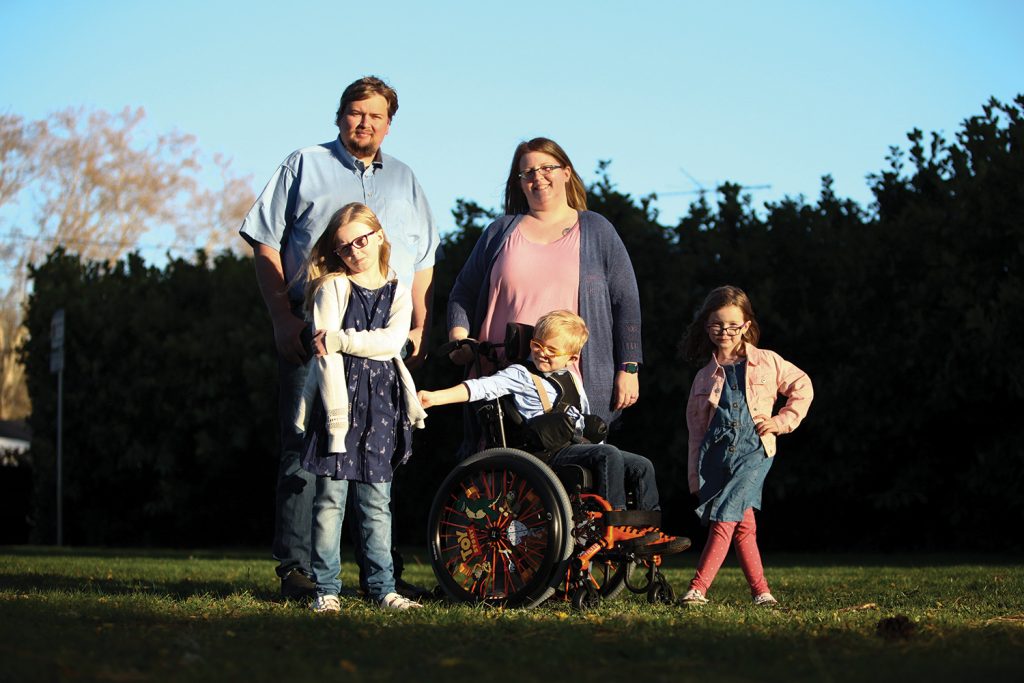 On top of that, Zeke also has a restrictive lung disease, epilepsy and cerebral palsy, all of which require constant monitoring and care. But Becky prefers to focus on the diagnosis his neurologist once gave him: awesome. "Zekey is such a cool kid," said Becky. "Despite being in a wheelchair and nonverbal, he's funny and cheeky and definitely manages to get his point across. The entire staff at the Rood Family Pavilion loves him."
Finding home away from home
In an effort to minimize disruption for her two other kids, Zoe and Zurie Ella, the siblings typically stay home with Becky's husband, Jeff, while Becky and Zeke make the trip to Doernbecher on their own. For a mother trying to shuttle a young child between medical facilities for tests and treatments, it can be an isolating, frustrating experience.
That's why Becky is so grateful for the comfort and convenience the Rood Pavilion offers to families like hers. The five-story guest house, operated in partnership with Ronald McDonald House Charities of Oregon & Southwest Washington, provides temporary lodging for patients and families who travel long distances to OHSU for specialized care. There is no cost for Doernbecher families.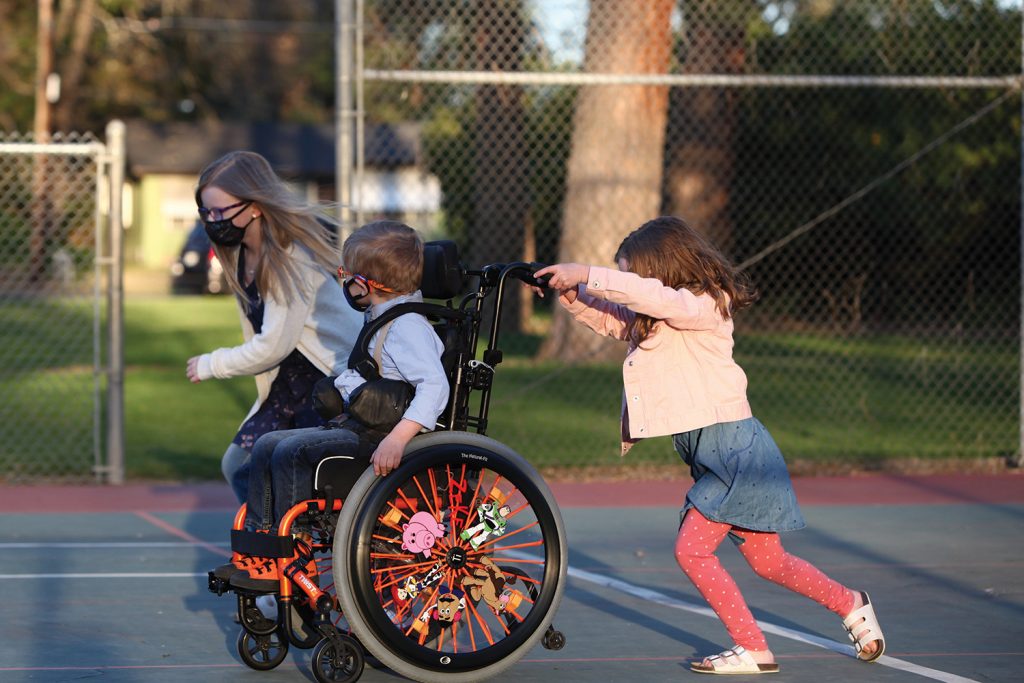 "The tram up to Doernbecher is literally four minutes from the front door, and riding it is Zeke's absolute favorite thing in the world," she smiled. "Having a little boy in a wheelchair presents all sorts of logistical challenges, so being able to just roll out the door and catch the tram across the street is such a welcome relief," she said.
I think for me, having so many beautiful community spaces where you can meet other families going through similar challenges also helps me feel less alone.

Becky Scherrer, Zeke's mom
Having friendly faces to greet her after a long day at the hospital is a game-changer, too.
"The moment you walk in to the Rood Pavilion, you just get that warm, welcoming feeling like when you visit grandma's house and smell cookies in the oven," said Becky. "I think for me, having so many beautiful community spaces where you can meet other families going through similar challenges also helps me feel less alone."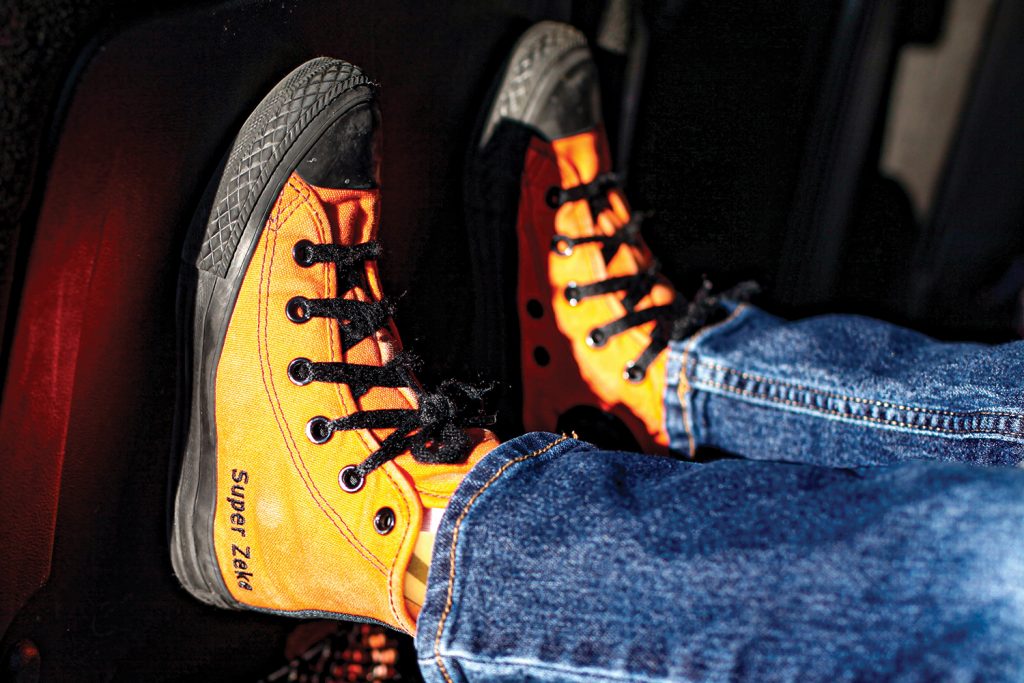 A mother's gratitude
Although Becky has never met Gary and Christine Rood, she says that their care and generosity is evident everywhere in the facility that bears their name. "The whole building is so well thought out," she said. "You can tell that they were really considering the needs of the families who would be staying here."
As for the impact the Roods have had on Becky and her family, she finds herself at a loss for words to describe it. "You truly can't put a price tag on the gift they made," she said. "To be able to have a place that feels like a second home, where you feel loved and cared for in the midst of a medical challenge, is just invaluable. I think what they did is incredibly special, and that's coming from a mom whose kid is one in four billion."