Anne Foster has been a swimmer all her life. Growing up in Aberdeen, Wash., off the coast of the Olympic Peninsula, swimming was something all the kids did. Now 67, Anne's still at it – swimming six days a week for 45 minutes in a current pool at home, plus once a week at the YMCA with a friend.
Anne doesn't limit her activity to the water. She does yoga once or twice a week, gets together with good friends often, and travels frequently with her husband, Will. With all this healthy movement, it's hard to imagine that Anne has an advanced neurological disorder: secondary progressive multiple sclerosis. It's a condition she has lived with for several years – and one she hopes to halt through research.
Living with MS
MS is caused when the myelin sheath covering the nerve fibers in the brain and spinal cord becomes damaged. This demyelination causes electrical signals from the brain to be slowed or blocked from reaching the eyes, muscles and other parts of the body.
According to the National MS Society, MS affects nearly 1 million adults over the age of 18 in the U.S., and it is at least two to three times more common in women than in men. Intriguingly, MS is more common in areas farthest from the equator, possibly due to sunlight exposure or local viruses. This makes Oregon and Washington high-risk hotspots. However, ethnicity and genetics also impact the risk of MS.
MS symptoms vary, but common ones are fatigue, trouble walking, weakness, numbness or pain, dizziness, vision problems and cognitive dysfunction. Some with MS experience muscle stiffness or spasticity in legs, arms and hands. In earlier stages of the disease, symptoms can come and go (relapses). With secondary progressive MS, they get worse gradually over time. Anne now uses a walker to get around the house and a wheelchair for outside the home. She falls down more often. She types because her handwriting is difficult to read. She gets tired easily.
Help OHSU create hope for people living with neurodegenerative diseases.
Anne says she has been on the best MS medications available since she was diagnosed, but the progression has continued. "I worry that the progression is moving faster than I would like, but if I were not on some treatment I might be more disabled than I am now."
So, she swims.
"Being active is the most important thing for my MS diagnosis," Anne says. For 14 years, Anne and Will rode tandem in an annual 150-mile, two-day bike ride to benefit the National MS Society. "We don't ride the tandem anymore because it's very difficult for me to get off," she says. "So those are days past, but they were sure worth it."
All that physical and social activity really helps, says Rebecca Spain, MD, MSPH, of the OHSU Multiple Sclerosis Center. "Research shows that aerobic activity may help remyelinate axons damaged by MS and may even grow new neurons. Social activity helps keep a positive mood, which is also beneficial for a healthy body and brain."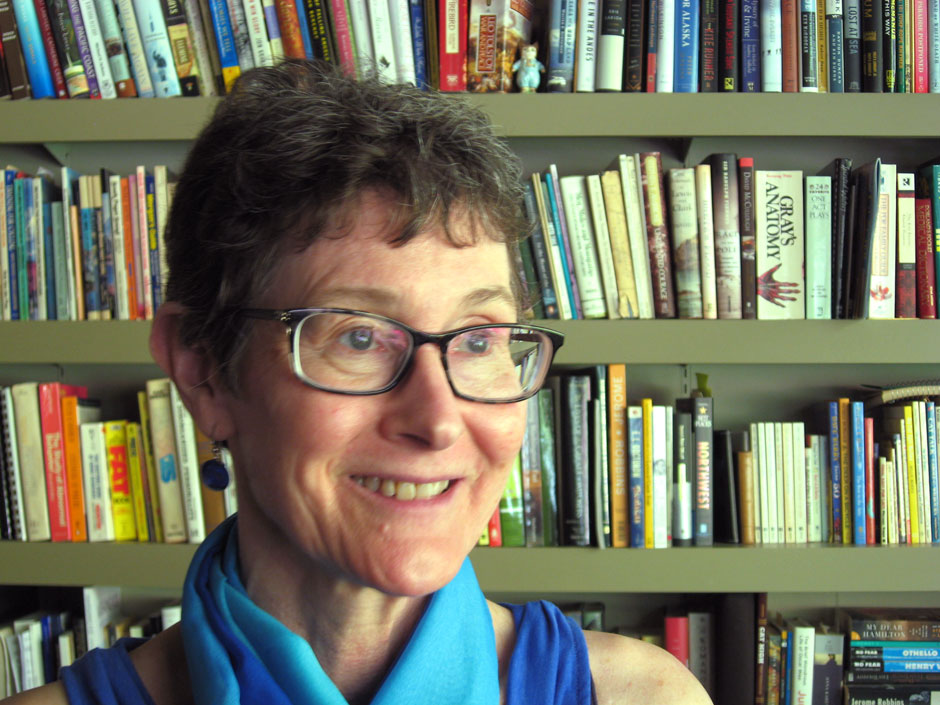 Despite her illness, Anne doesn't miss out on anything if she can help it. She defies tour guides who tell her a tour might be too challenging for her.
In a visit to Molokai, Hawaii: "We signed up for the mule ride down to Kalaupapa. They looked at me and gave me the smallest mule they had. We rode on terribly steep and narrow rocky paths. Then back up again." On a trip to Galapagos: "I mentioned to the person that I had MS, and he said, 'Well, I don't know if this is the trip you want to take because it's very active,' and it was ­— but I thought this might be the last chance that I have to go to Galapagos and see the big turtles."
Finding the right doctor
As a young woman, Anne noticed her foot dropping. "I was tripping on anything and nothing," she says. It took two years before doctors could figure out what was causing her symptoms.
After being diagnosed in 1990, she started a series of treatments. Her neurologist referred her to Dennis Bourdette, MD, director of the OHSU Multiple Sclerosis Center. Now she visits the center twice a year for treatment and a check-up.
"Anne has amazing persistence and positivity. She finds the drive to do the hard work of exercising and keeping a healthy lifestyle, something most doctors preach but can't do themselves!"

Rebecca Spain, MD, MSPH
Bourdette is chair and Roy & Eulalia Swank Family Research Professor in the OHSU Department of Neurology. Anne finds his style comforting. "I chose Dr. Bourdette because he's the best," she says. "He's just so positive, and he's got a very unassuming, pleasant manner."
Bourdette is also one of the world's top experts in MS research, and as founder of the OHSU Multiple Sclerosis Center, he has recruited a deep bench of scientists and clinicians working to find better treatments for the disease. At OHSU, he discovered that the antioxidant lipoic acid successfully treated MS in animal models. His colleague Vijayshree Yadav, MD, MCR, then determined the dose of lipoic acid to use in people with MS.
Now, Spain is testing the benefit of lipoic acid in people with progressive forms of MS, like Anne's, in a multi-site international clinical trial supported by the Department of Veterans Affairs, the National MS Society, and the MS Society of Canada.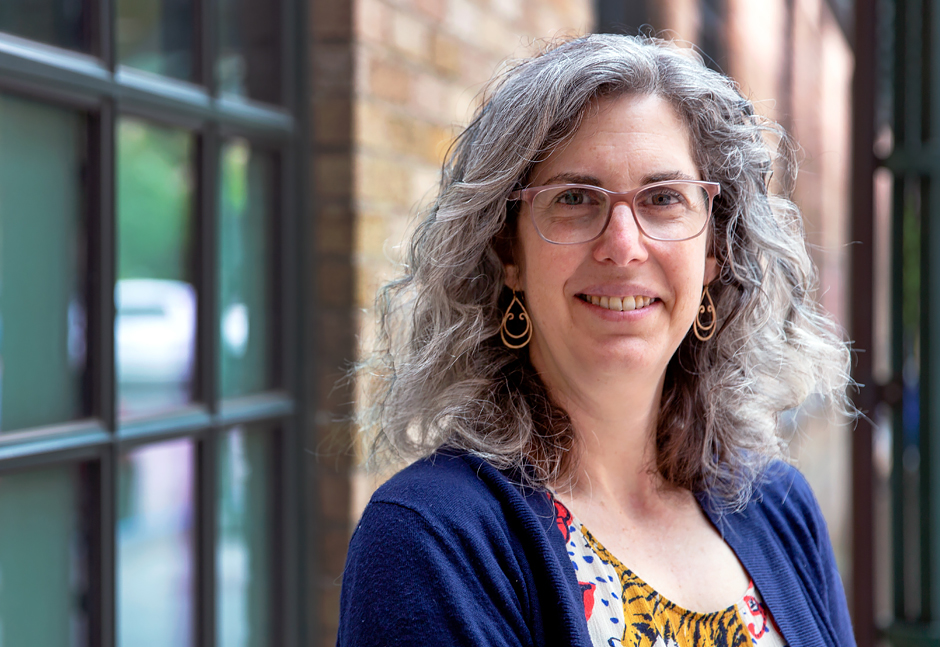 In 2007, Anne dove head-first into the world of medical research with a clinical trial. As Bourdette's patient, she was the first person in the Northwest to be treated with RTL1000 — an MS drug developed at OHSU. Anne was thrilled to participate in the study, and she has been hooked on MS research ever since.
A longtime donor to the OHSU Multiple Sclerosis Center, Anne says she wants to see her gifts make a splash now. That's why she donated $250,000 in 2017 to Spain's lipoic acid research. Unlike other medications on the market for progressive MS, lipoic acid is a natural antioxidant, it's considerably less expensive than pharmaceuticals, and in one study it showed a significant advantage in slowing brain atrophy in MS patients, suggesting it might also slow the progression of MS.
Rebecca Spain's research has the potential to transform treatment for patients with MS.
Anne participated in a study to test the early doses of the drug but experienced some of the stomach upset that is common with lipoic acid. Spain is working to tweak the way lipoic acid is delivered to increase tolerability as well as absorption into the system for improved results. Anne's donations allow Spain to fast forward her lipoic acid investigations by running more than one study at a time and collaborating with experts to accelerate discovery.
"I'm fascinated with any research that's done, and I don't mind making donations like that while it's in my lifetime," Anne says. "I could put it in my will, but then I wouldn't get to see what's going on."
That attitude makes a big difference, Spain says. "Anne has amazing persistence and positivity. She finds the drive to do the hard work of exercising and keeping a healthy lifestyle, something most doctors preach but can't do themselves! She is generous to others by contributing to research in the ways that will impact so many who live with MS. It's not easy staying positive, but Anne has built the support system that helps her maximize her life."
Swimming photo credit: Julie Rajcich Photography of Aberdeen, Wash.