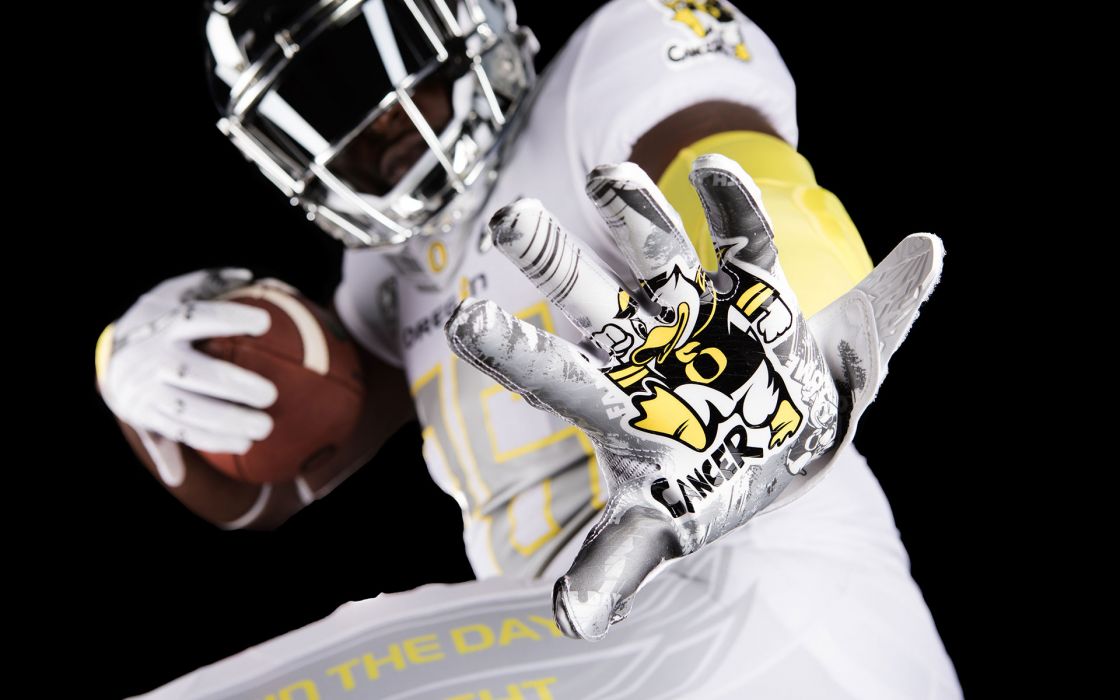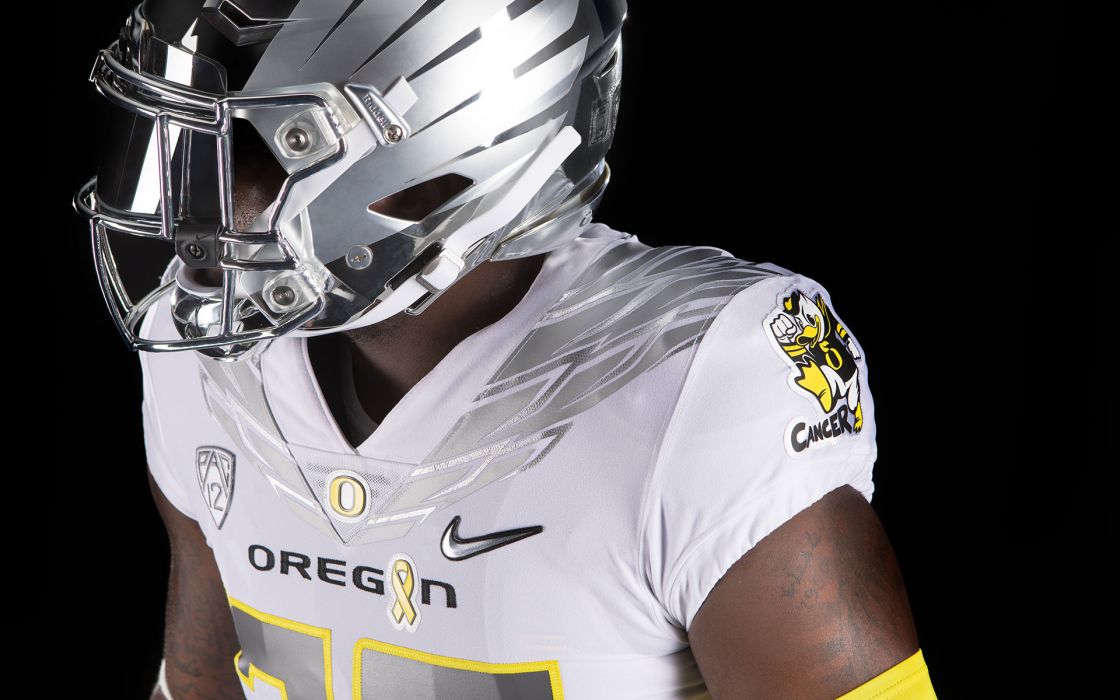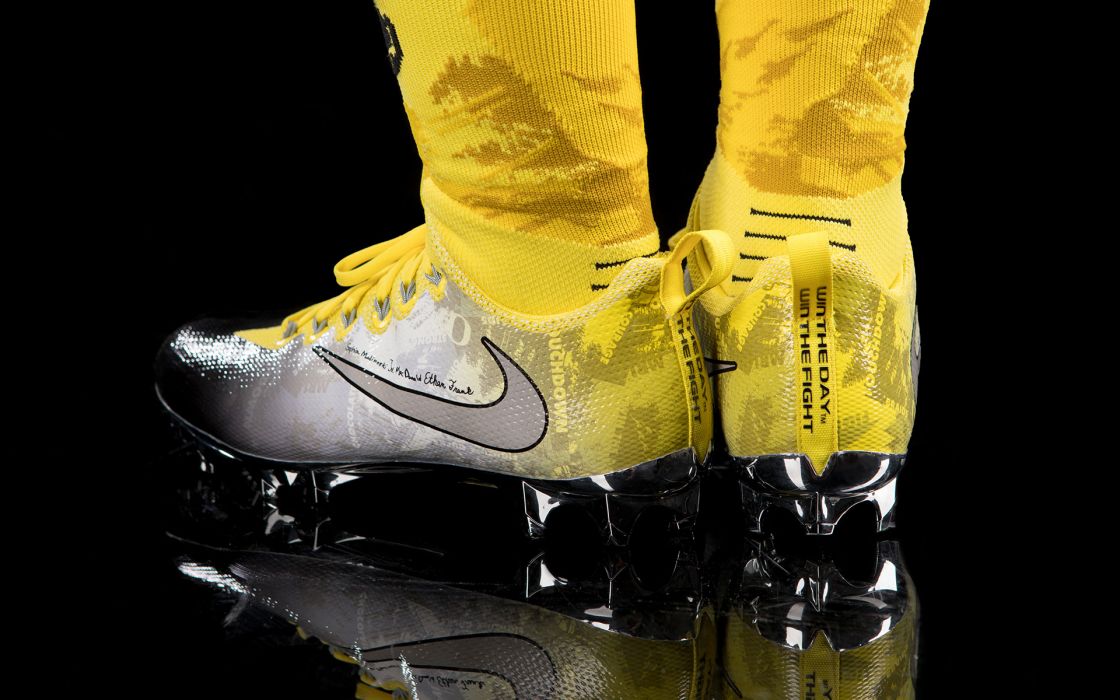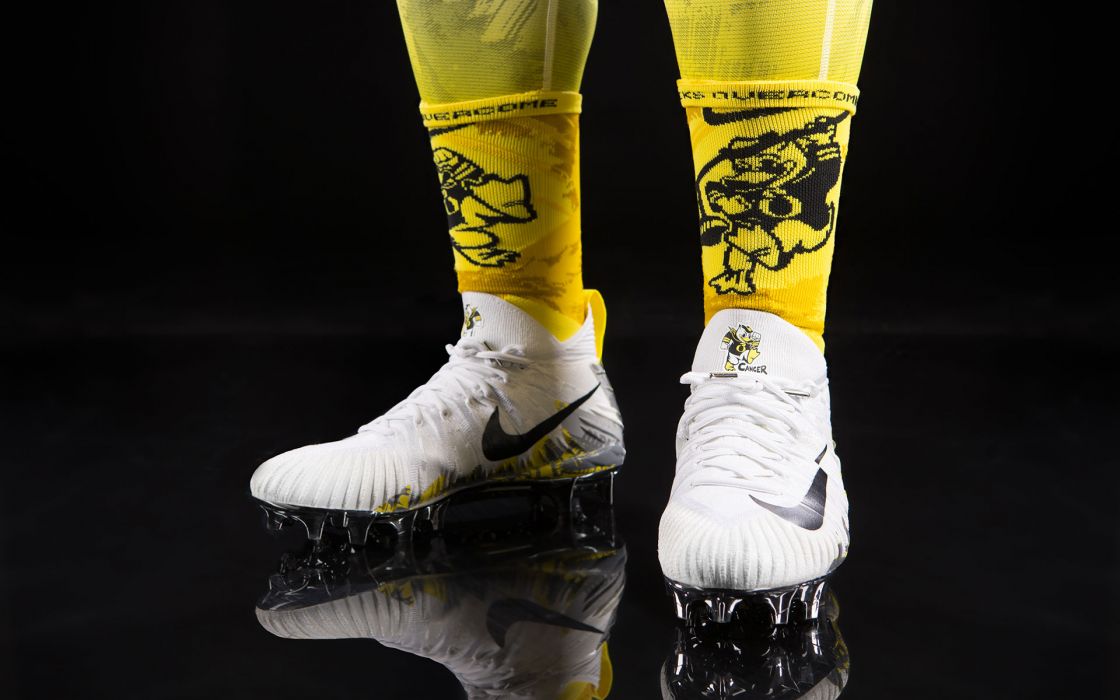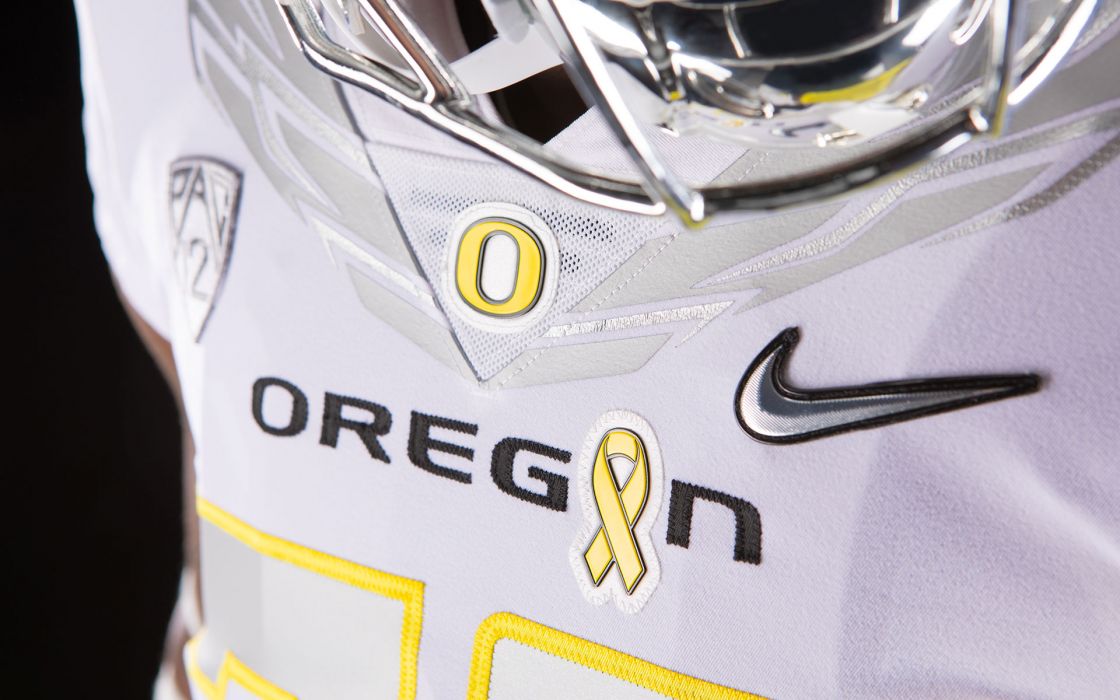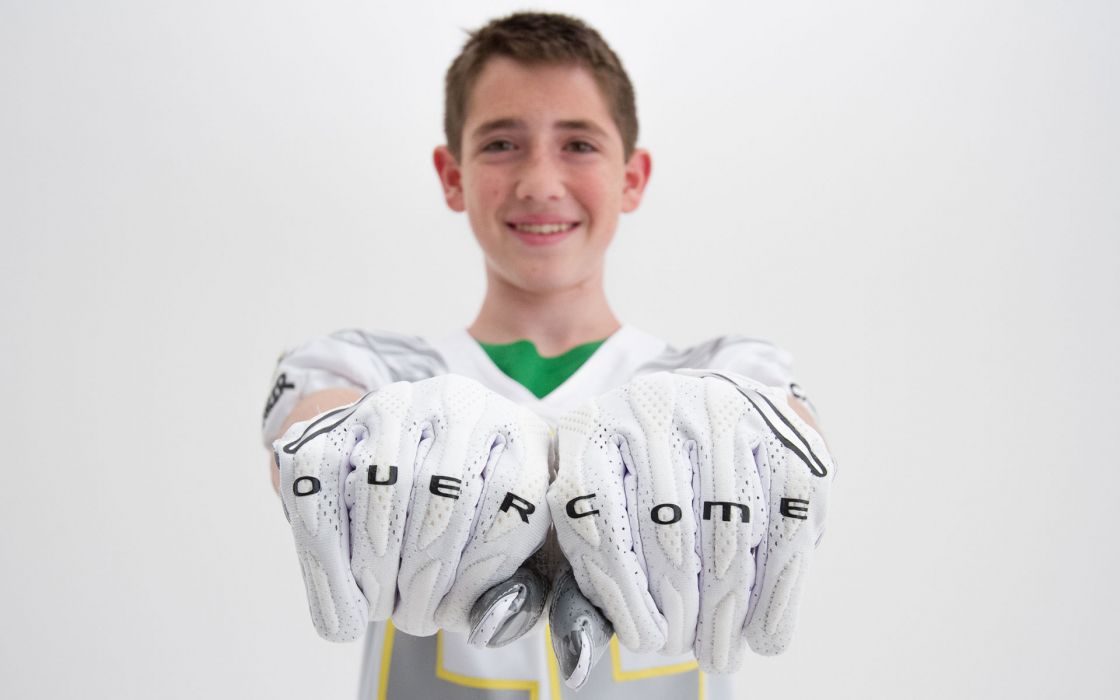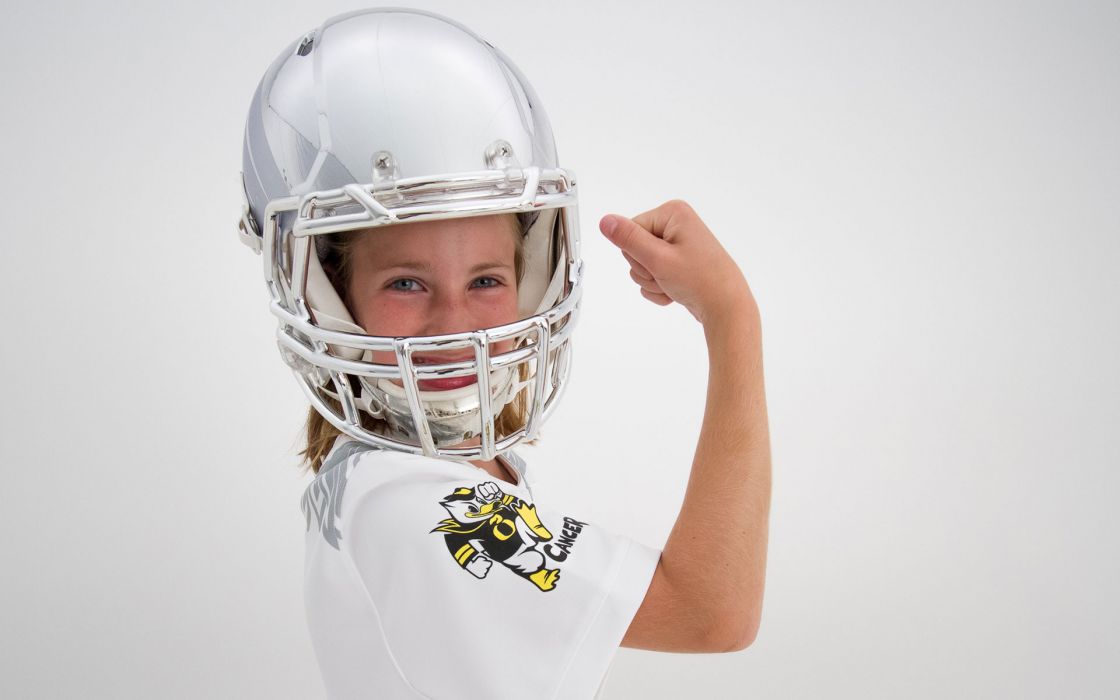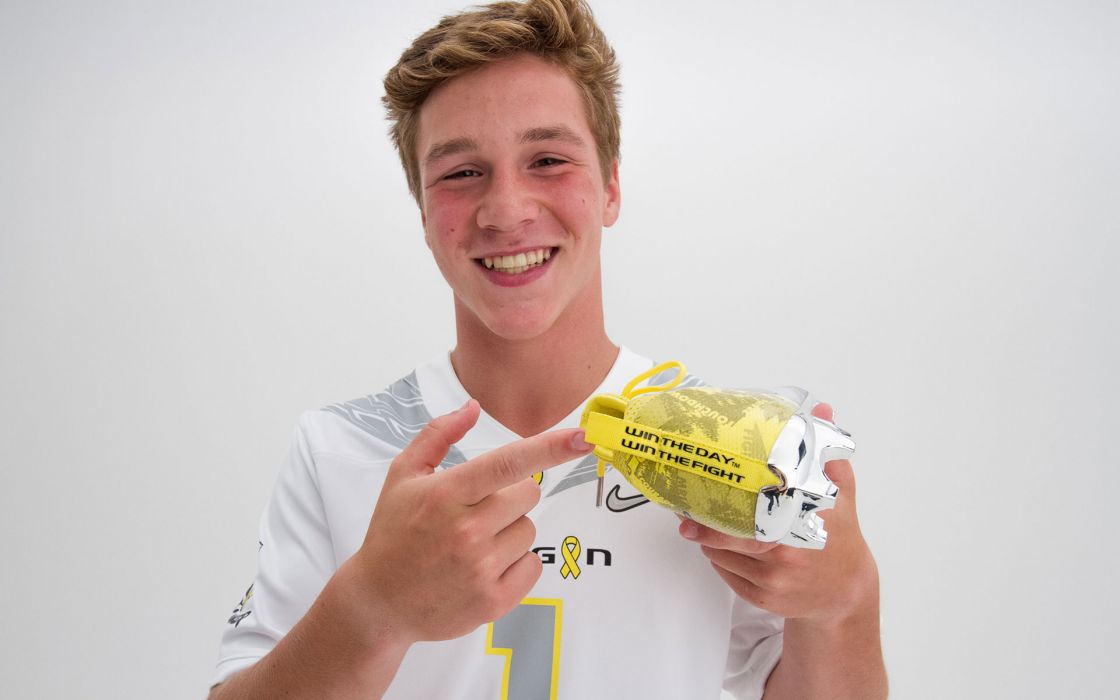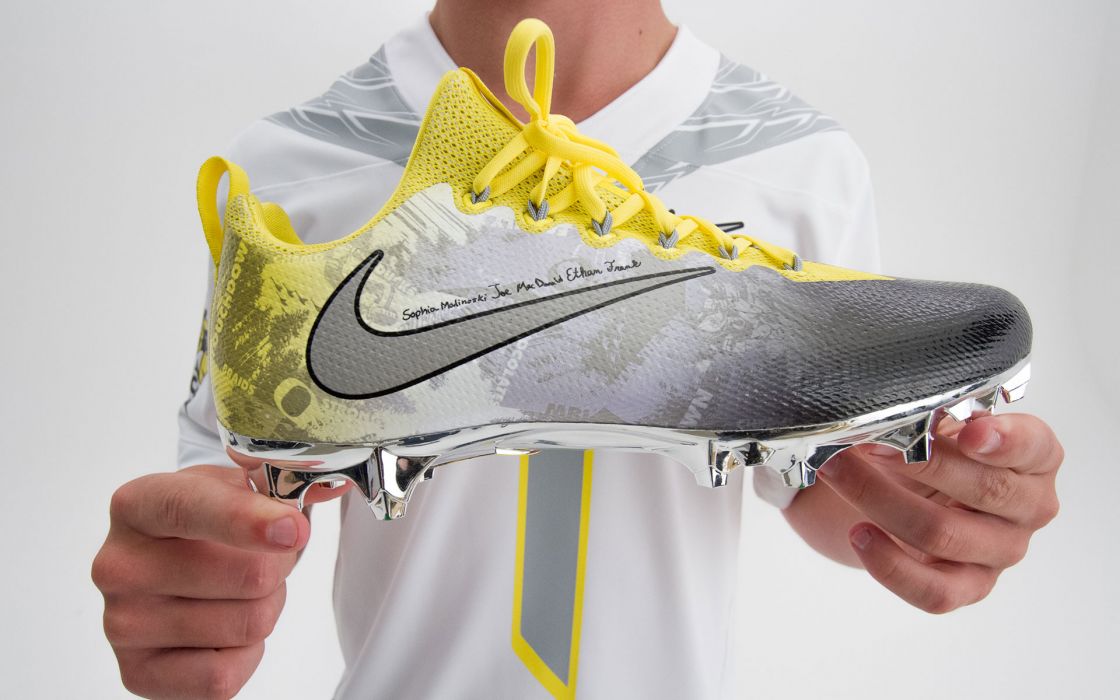 Nike Football's Creative Director Todd Van Horne has called this "the most important uniform that Oregon has ever worn."
Sophia drew the Duck stomping out cancer and added a childhood cancer awareness ribbon to the Oregon logo. The mirrored helmet reflects the sky to capture her favorite color: blue.
Ethan, Sophia and Joe's signatures can be seen above the Nike swoosh.
"When I first got to Doernbecher, I saw the tram and I really wanted to ride on it!" says Ethan.
To fight cancer, Ethan had to overcome his fears. This is the first time Nike has placed words across the knuckles of the glove. In addition to the gloves, Ethan also came up with the design of the Duck on the OHSU tram (seen on the socks).
Sophia designed the helmet and came up with the idea of the Duck stomping out cancer.
Joe's design contributions included the cleats, socks and compression pants. He also suggested the camouflage concept to designers.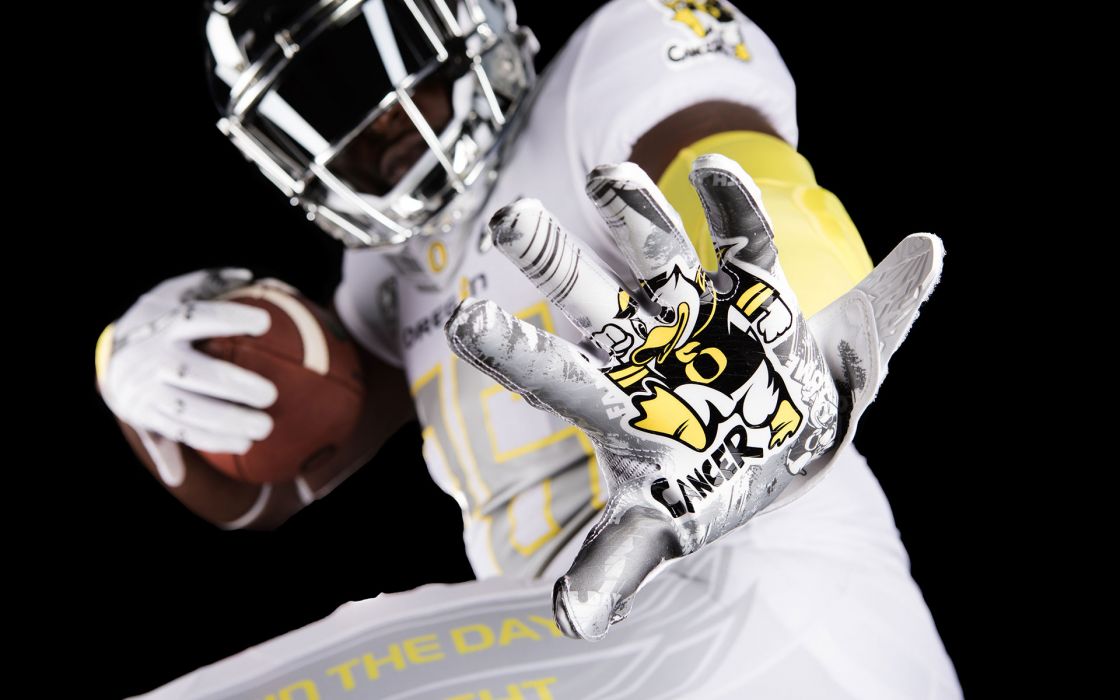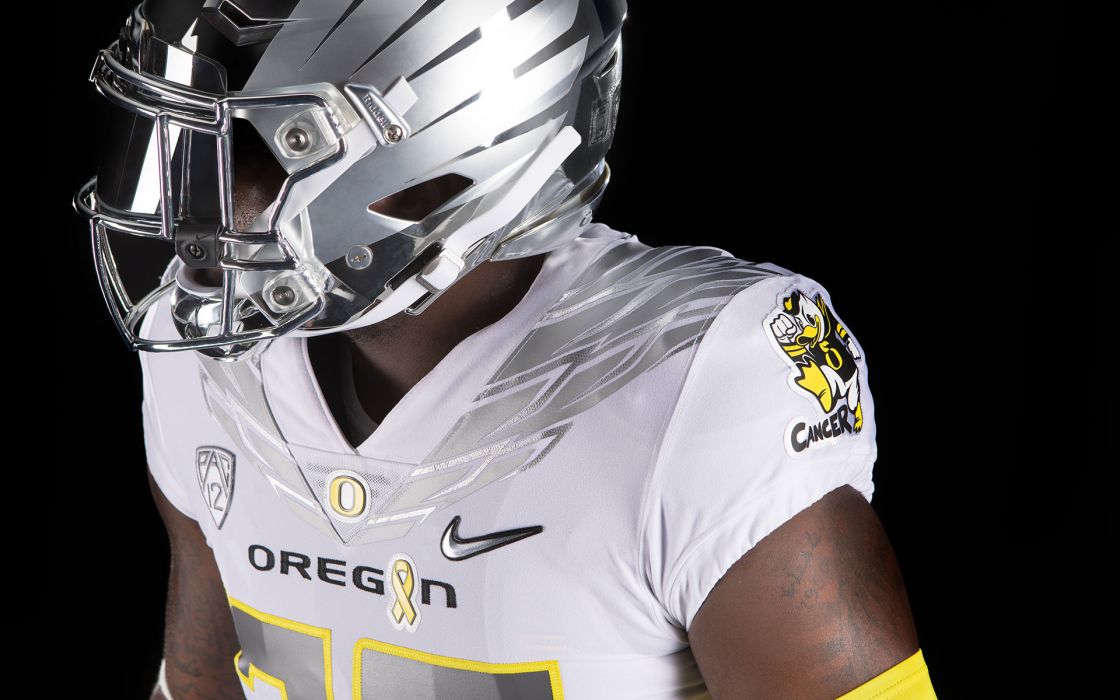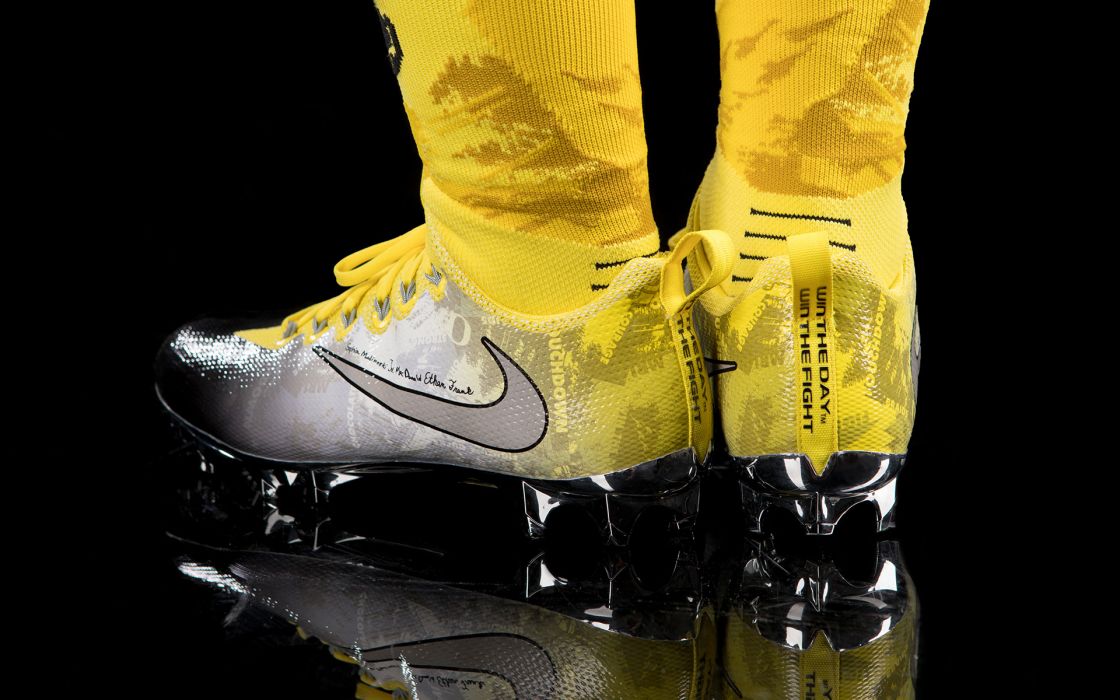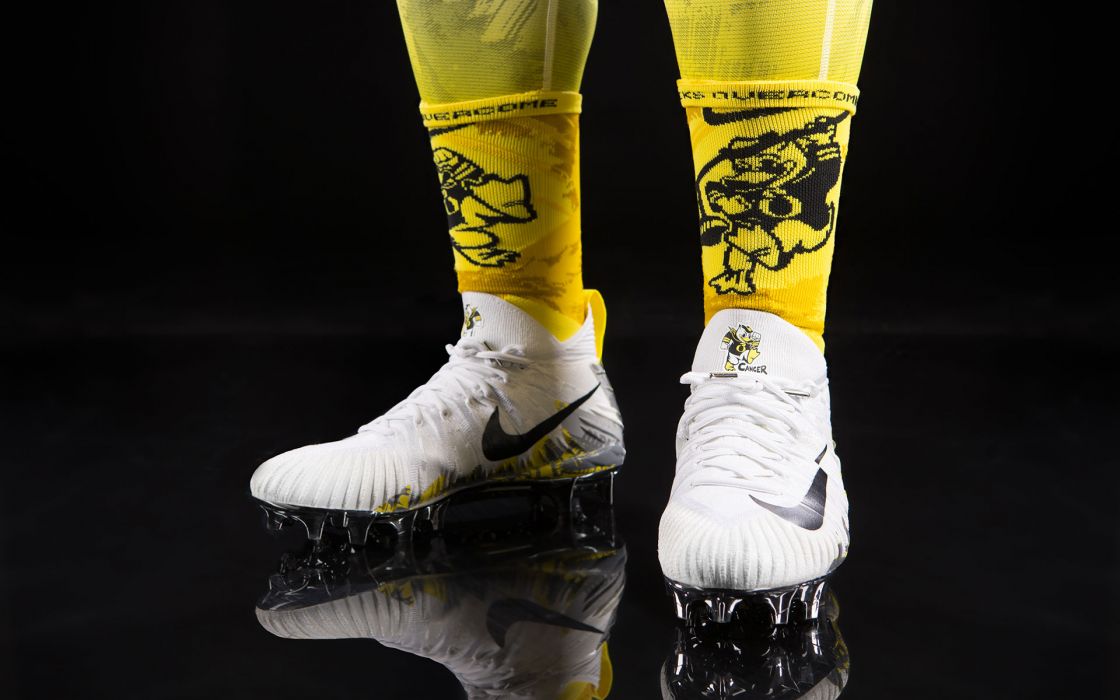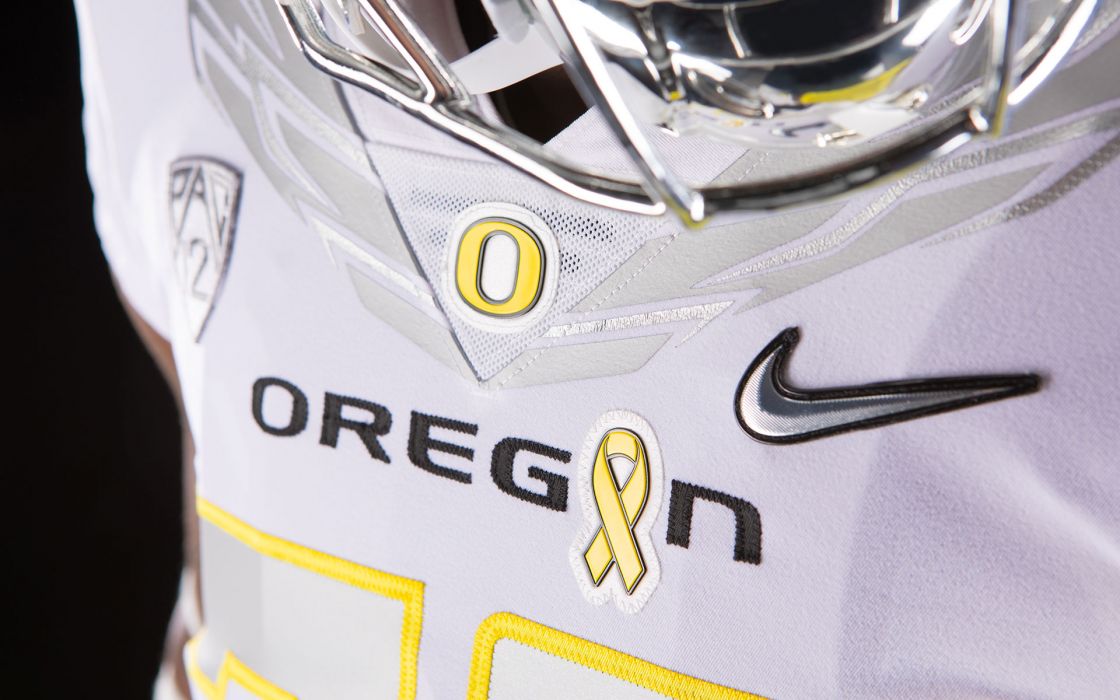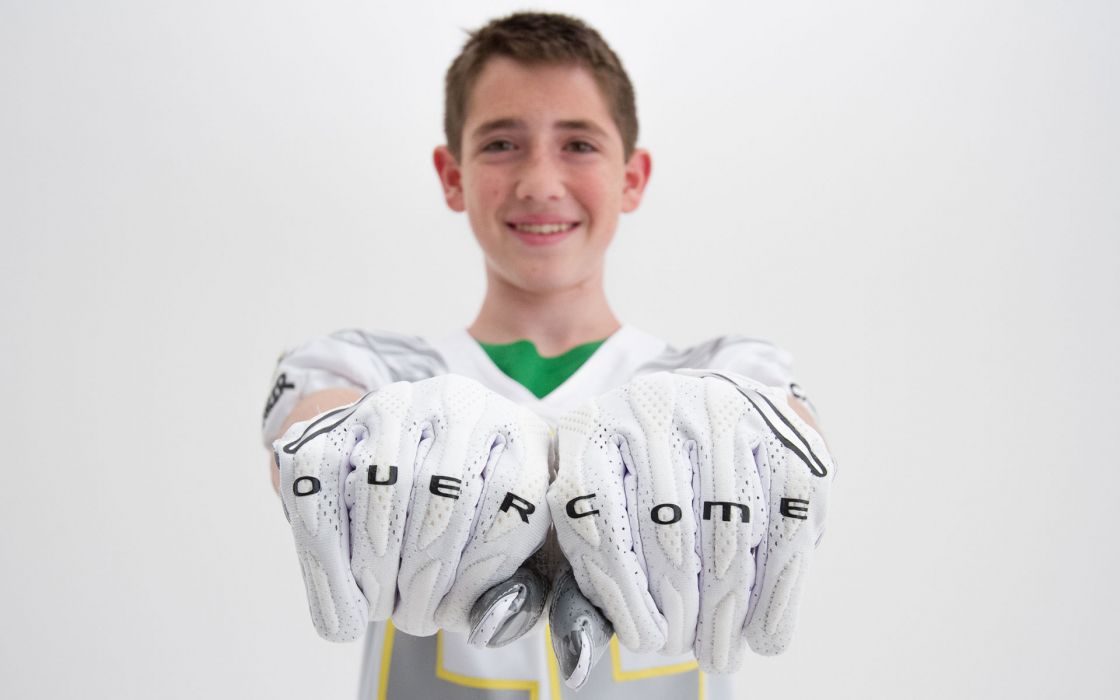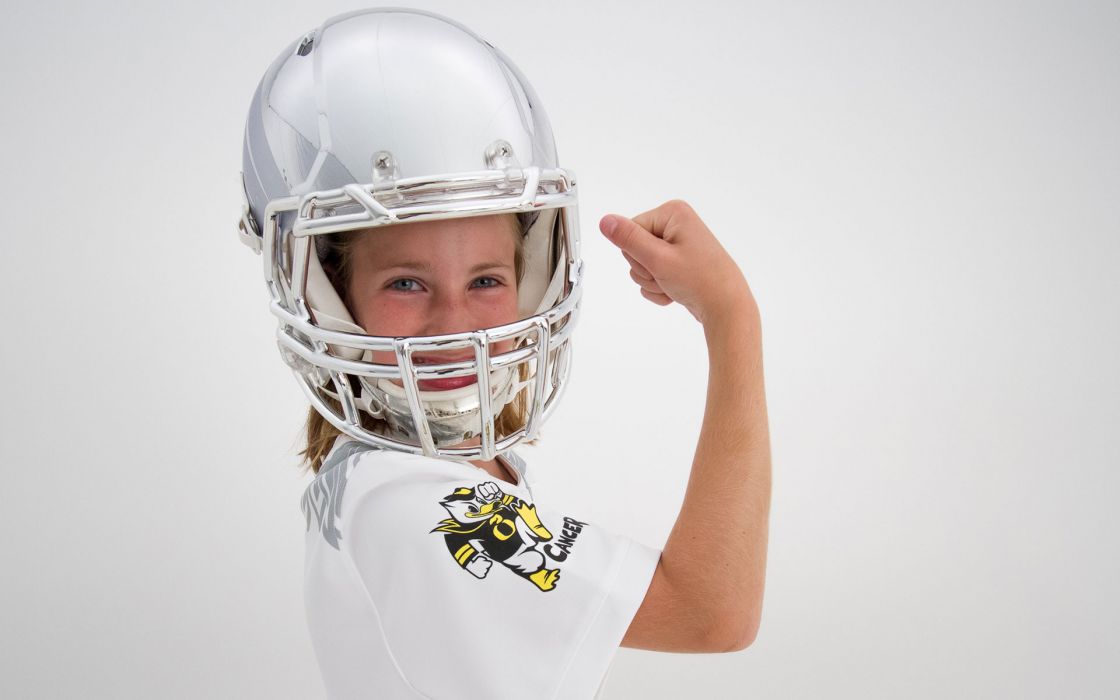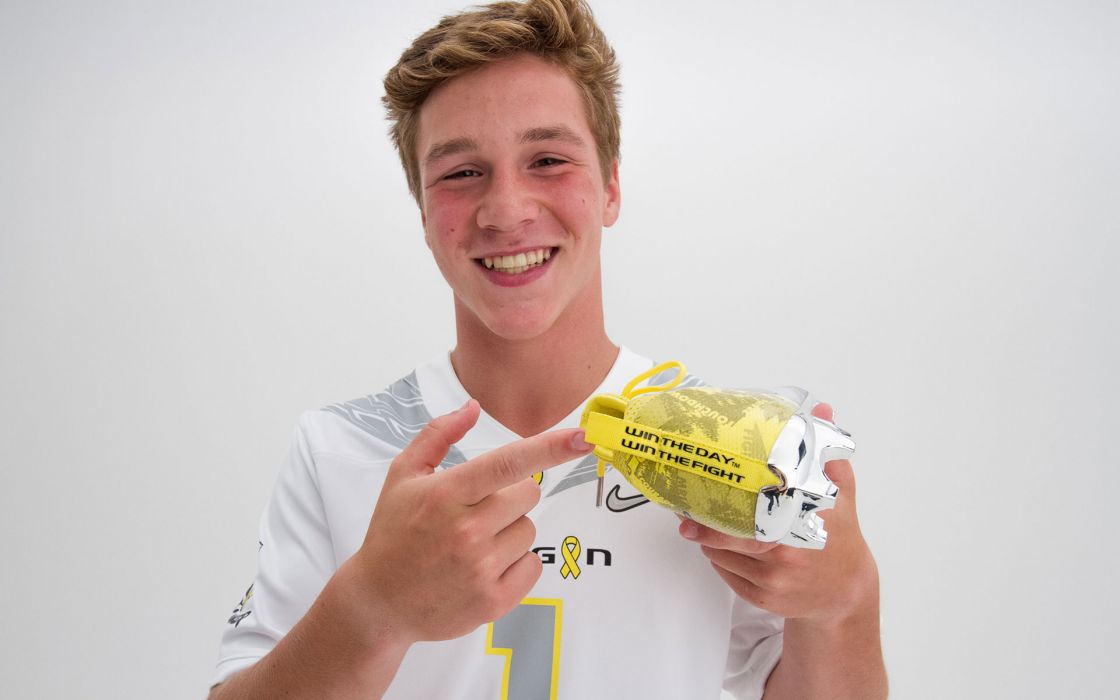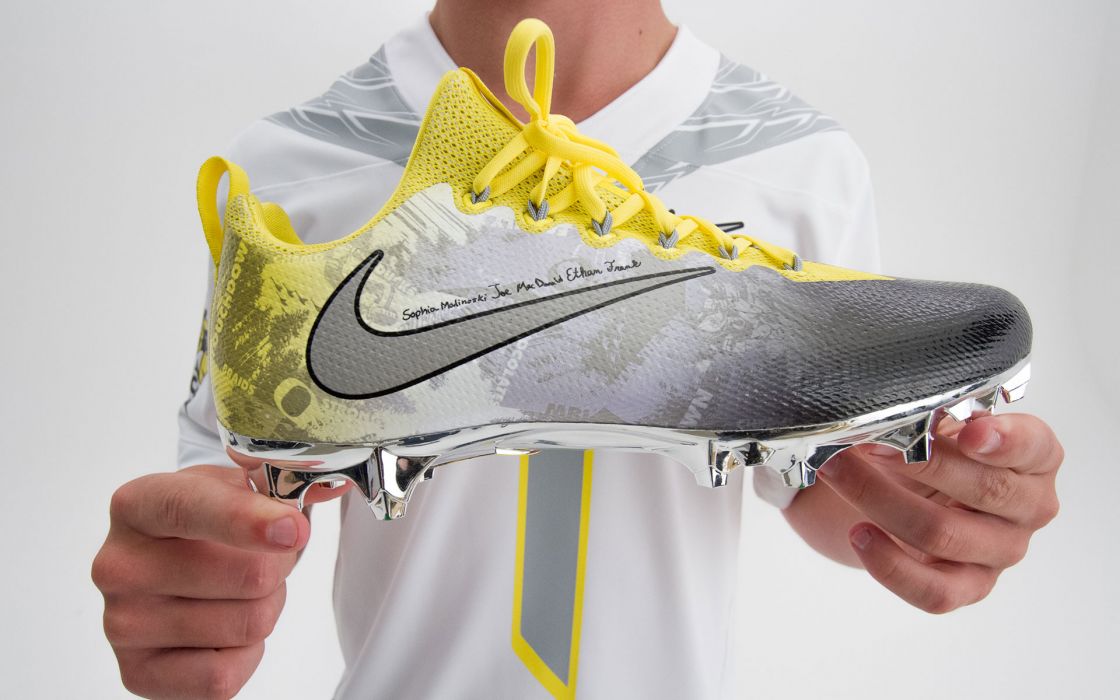 Nike and University of Oregon have teamed up with OHSU Doernbecher Children's Hospital to help defeat childhood cancer. The project is an expansion of Doernbecher Freestyle, a partnership between Nike and Doernbecher that has raised nearly $17 million for the hospital over the past 14 years.
On Sept. 9, the University of Oregon will hit the field in a uniform designed by three young cancer survivors. From the helmet to the cleats, every part tells a story. Oregon football coach Willie Taggart has said, "We will do everything in our power to play with the same tenacity exemplified by Sophia, Ethan and Joe, and wearing this uniform is a great chance to honor them and their spirit and efforts."