The success of the Knight Cancer Challenge was a historic milestone in our race to defeat cancer. But it was not a finish line. The Knight Cancer Challenge was part of a chain reaction.
The $1 billion raised will build upon achievements made possible by previous donations, and the success of the challenge has inspired more donors to join our cause. With each gift, we grow in our ability to fight this disease. This infographic shows how philanthropy fuels our progress over time.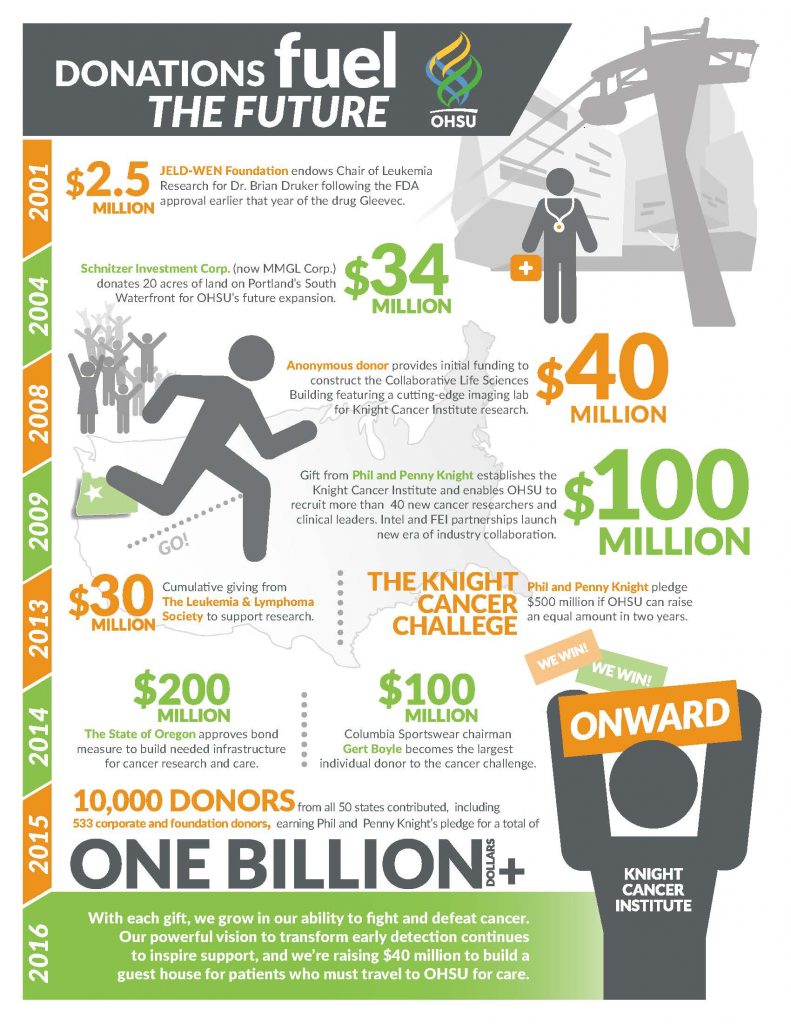 For the past 15 years, gifts of land, support for infrastructure, funding for research and patient care, and industry collaborations have built our capacity to take down cancer and have brought us ever closer to that goal. Thanks to the generous support of our donors, we will not stop until cancer is defeated.