On March 21, 2005, a gunman took the lives of 10 people, including himself, on the Red Lake Indian Reservation in Red Lake, Minnesota.
In the midst of the chaos, then third-year medical student Erik Brodt recalls being one of the only American Indian medical professionals working in the emergency room. At that moment, he knew something needed to change: American Indians needed to be included more in the health education system.
A path to social entrepreneurship
Growing up near Chippewa Falls, Wisconsin, Brodt spent summers with his family around Bemidji, Minnesota, a town that's the central medical hub for three nearby Indian reservations. Starting from a young age, he learned to watch his grandfather closely for signs of diabetic shock. He paid attention to the intricacies of a person's health, learning to watch for subtle signs of illness.
Despite this first-hand experience, Brodt didn't have early inclinations to go into the field of medicine. He attended college to play football. When it was time to choose his major, though, Brodt ended up on the pre-medicine track because he ultimately wanted a challenging pathway — one where you could get kicked out of school if you didn't do well in your classes.
And he succeeded.
Now, Brodt is a family medicine physician using his platform to influence the health care system while integrating his American Indian heritage into everything he does.
He's a healer, and works with tribal communities to improve their health. He's also an assistant professor of medicine at OHSU, and a trailblazing advocate, dedicated to improving the lives and health of all people, especially American Indians and Alaska Natives.
Brodt has been working to improve the path for up-and-coming American Indian and Alaska Native health care professionals for years. His broader vision is to eliminate disparities in health care by providing a practical pathway for American Indian and Alaska Native people to medical professions.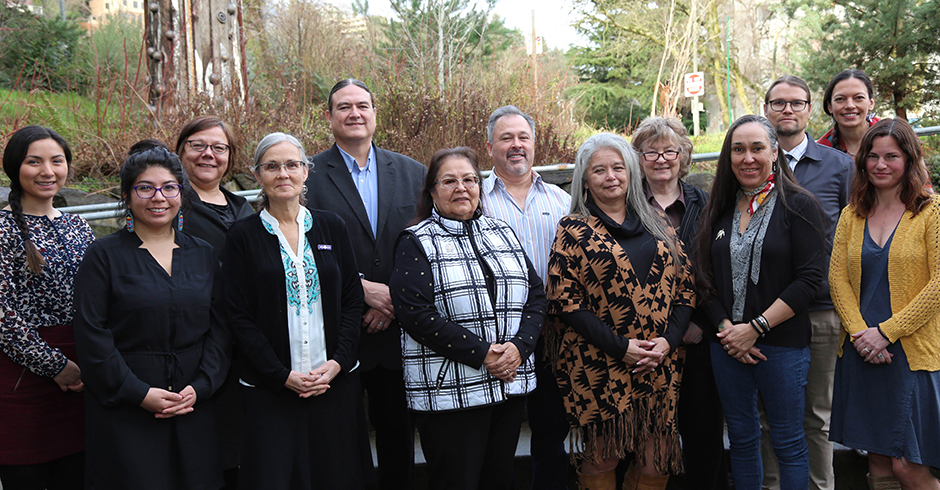 In 2017, OHSU received a competitive $3.4 million grant from the U.S. Department of Health and Human Services to establish the Northwest Native American Center of Excellence (NNACoE). In collaboration between the OHSU School of Medicine, Portland State University and leaders of the 43 Pacific Northwest tribes, the center's goal is to seed a new generation of tribal health leaders who will serve their communities and the world. Brodt is leading the way as the founding director of this program.
His work has earned him international recognition and a prestigious honor as a 2019 Skoll World Forum Fellow, as well as a speaker role at the Skoll World Forum. The fellowship and forum were established by Jeff Skoll, eBay's first president, to identify, invest in and bring together the world's most forward-thinking strategic leaders who are working to find solutions to the globe's most critical issues. In short, it's a place where world leaders gather together to create a better future for all.
And Brodt is one of them.
Leveling the playing field
Increasing the representation of tribal populations in health care careers is deeply personal for Brodt. As an Ojibwe physician, he is among the few American Indian faculty members at U.S. academic health centers.
This is a trend across the United States. Tribal people are underrepresented in health care professions. There aren't enough well-trained medical personnel to staff tribal health clinics. Many American Indian and Alaska Native people are unduly burdened with health challenges, including higher-than-average rates of chronic disease and shorter-than-average life spans.
They then find themselves speaking with doctors who don't come from American Indian and Alaska Native backgrounds, and are unfamiliar with their cultures, histories and specific health challenges. All of this creates a stressful and potentially frustrating experience for patients.
OHSU's School of Medicine is the only medical school in the country with a director of tribal engagement dedicated to bridging the gaps between medical institutions and the tribes they serve.
The current medical education system doesn't set up American Indian and Alaska Native students for success either. Often, scholars grow up thinking that medical school won't be a reality because of the lack of American Indian and Alaska Native medical professionals. They aren't seeing who they can become one day. And, if they're accepted into medical school, they have to overcome vast cultural differences within the educational system in addition to an already intense workload.
Growing up in a close-knit community on and off the reservation, Brodt was thrust into the competitive culture of medical education in which individuals are rewarded for behaviors he was taught to not do in his home community, like interrupting people. He's brought those challenging experiences with him to help academic health institutions understand how to better serve American Indian and Alaska Native students.
Brodt believes that increasing the number of students from tribal communities in medical school will help shift and improve the overall health of tribal people. American Indian and Alaska Native health professionals are more likely than their peers to work with the chronically underserved people in their communities, yet are disproportionately underrepresented in the health workforce.
More than 40 percent of U.S. medical schools don't have a single American Indian or Alaska Native student. Eight of the country's 153 medical schools educate more than 50 percent of all the American Indian and Alaska Native students. Those numbers have remained stagnant over the past 20 years.
OHSU's School of Medicine is the only medical school in the country with a director of tribal engagement dedicated to bridging the gaps between medical institutions and tribes they serve.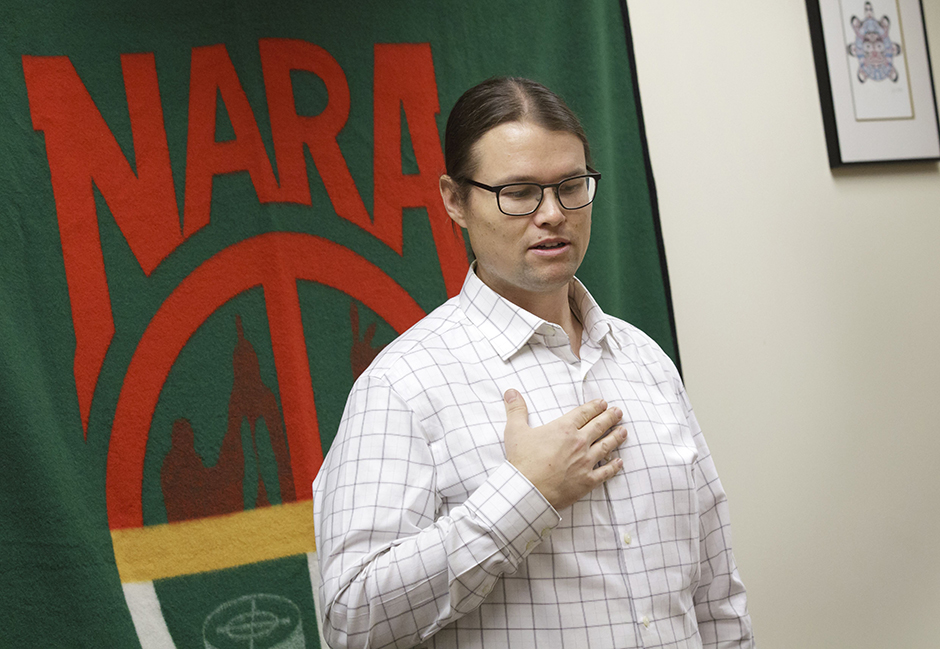 Brodt is working to strengthen that union: "At OHSU NNACoE, we are committed to cultivating our greatest resource: people whose skills can be honed to match their desire to serve. The programs we are building at NNACoE are important steps to help realize our dream of eliminating disparities in health care and providing a practical pathway to the medical professions for talented American Indian and Alaska Native people."
NNACoE relies on philanthropic support to build upon its success with three key programs: WY'East Pathway, Tribal Health Scholars and Native American Health Pathway. These programs better train future health leaders to meet the needs of tribal communities, attracting more leaders like Brodt to health professions.
Learn more about the Northwest Native American Center of Excellence