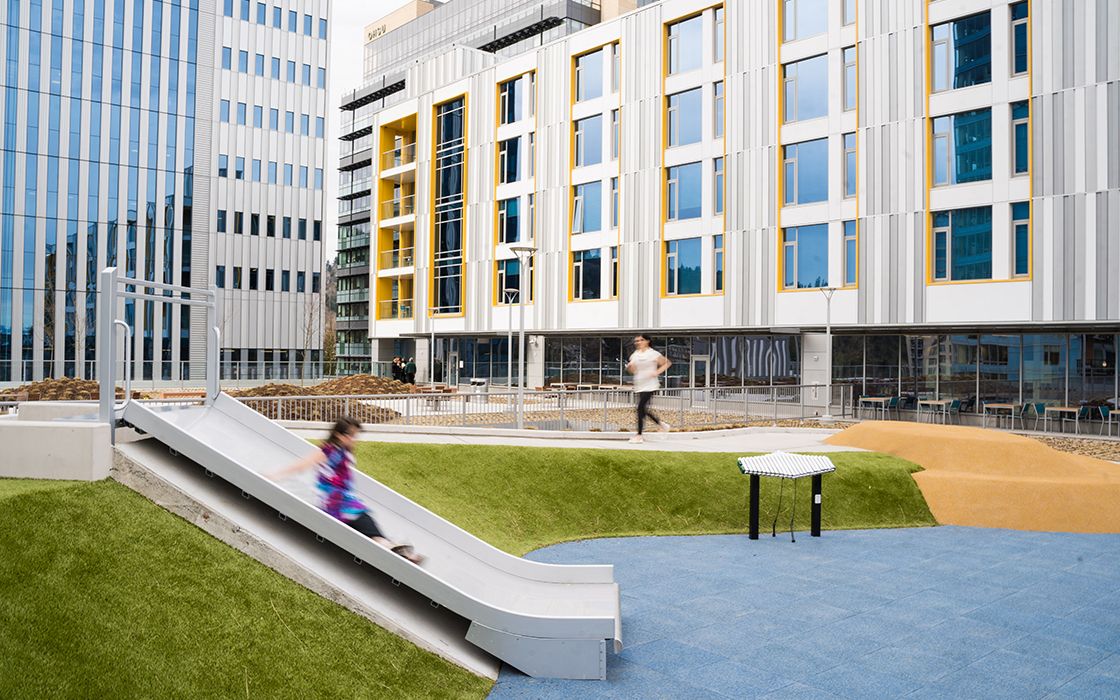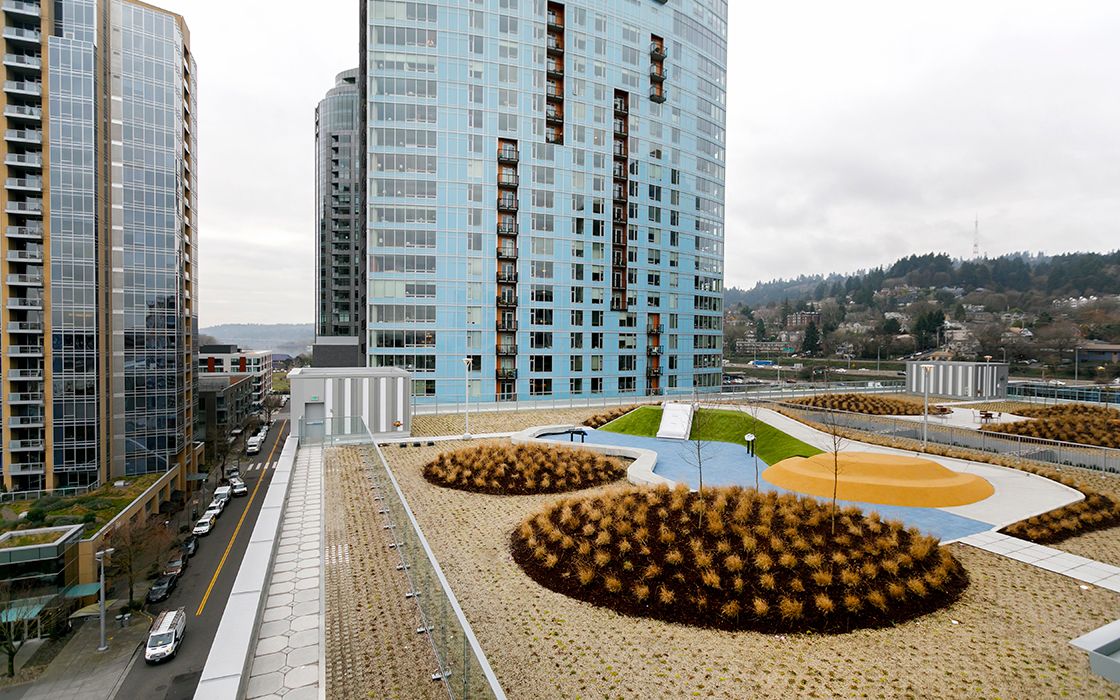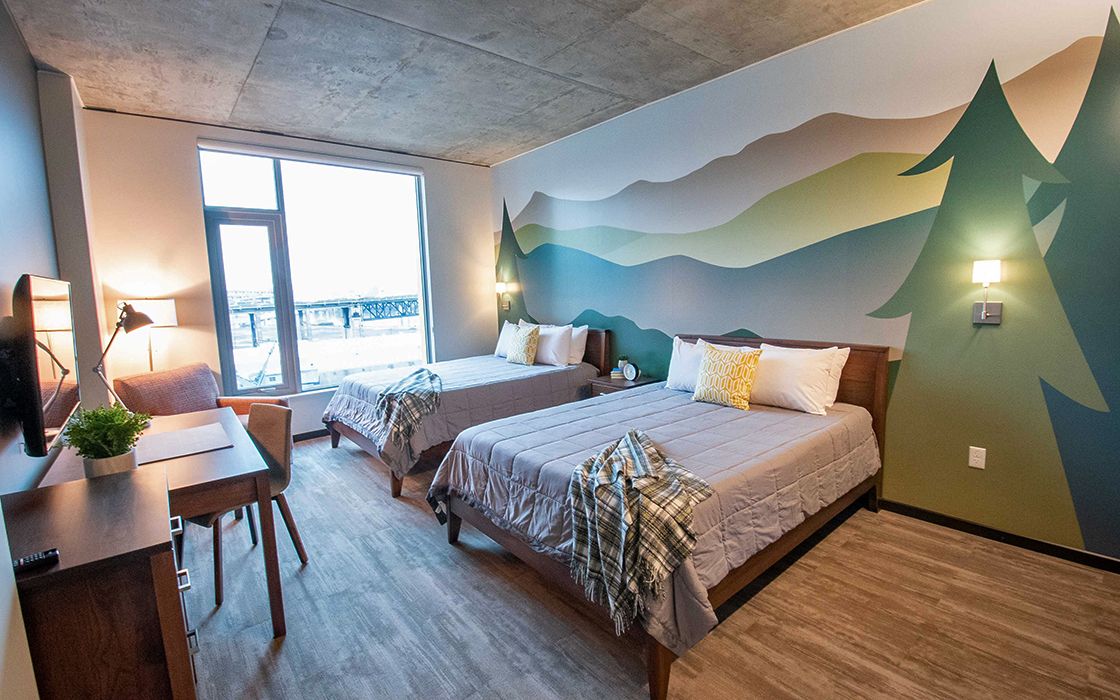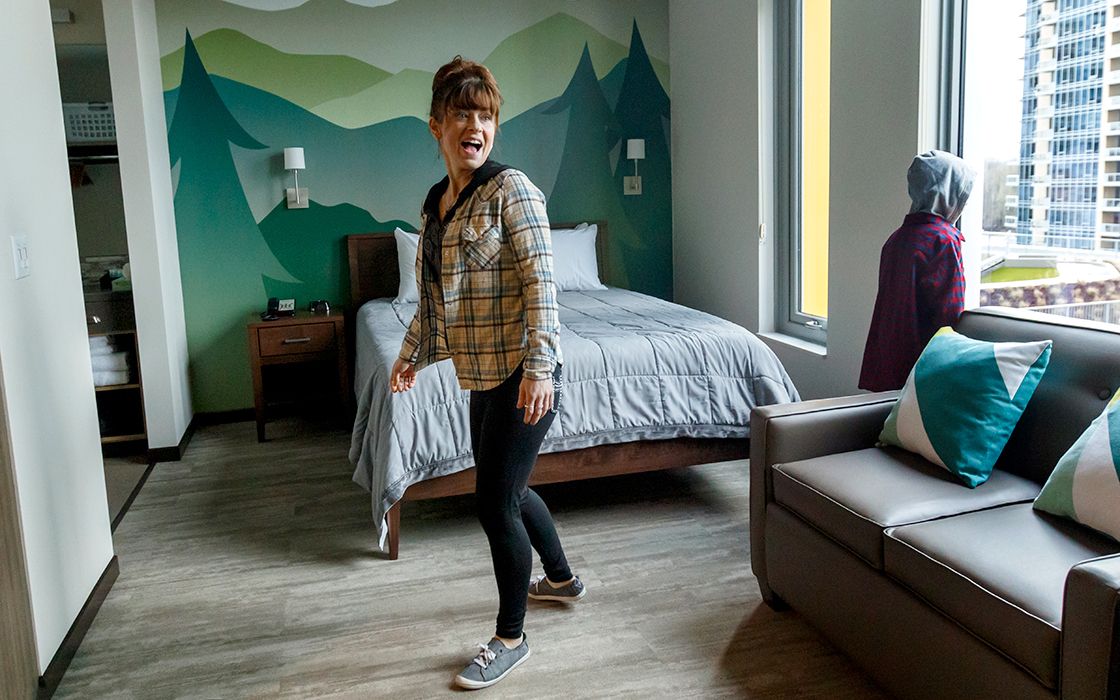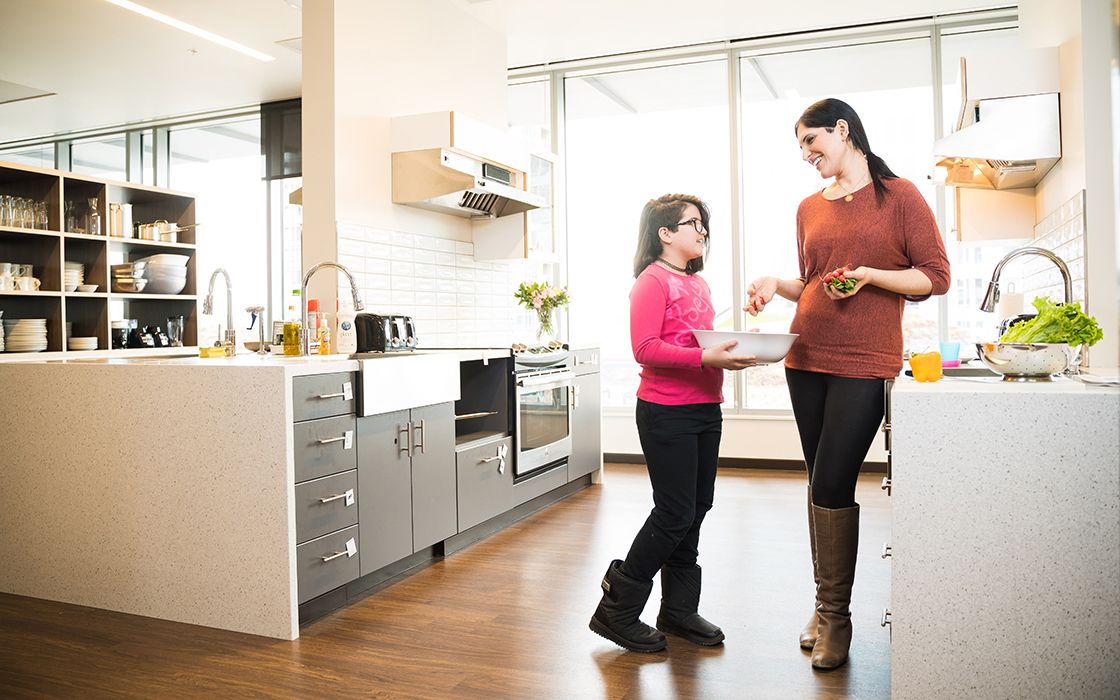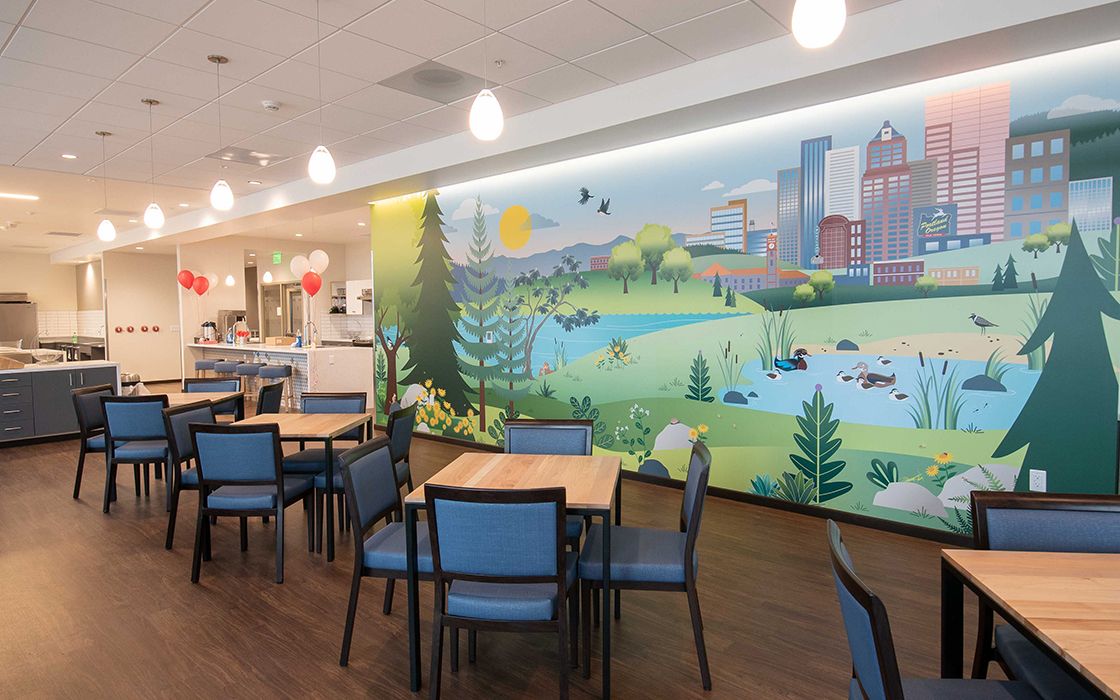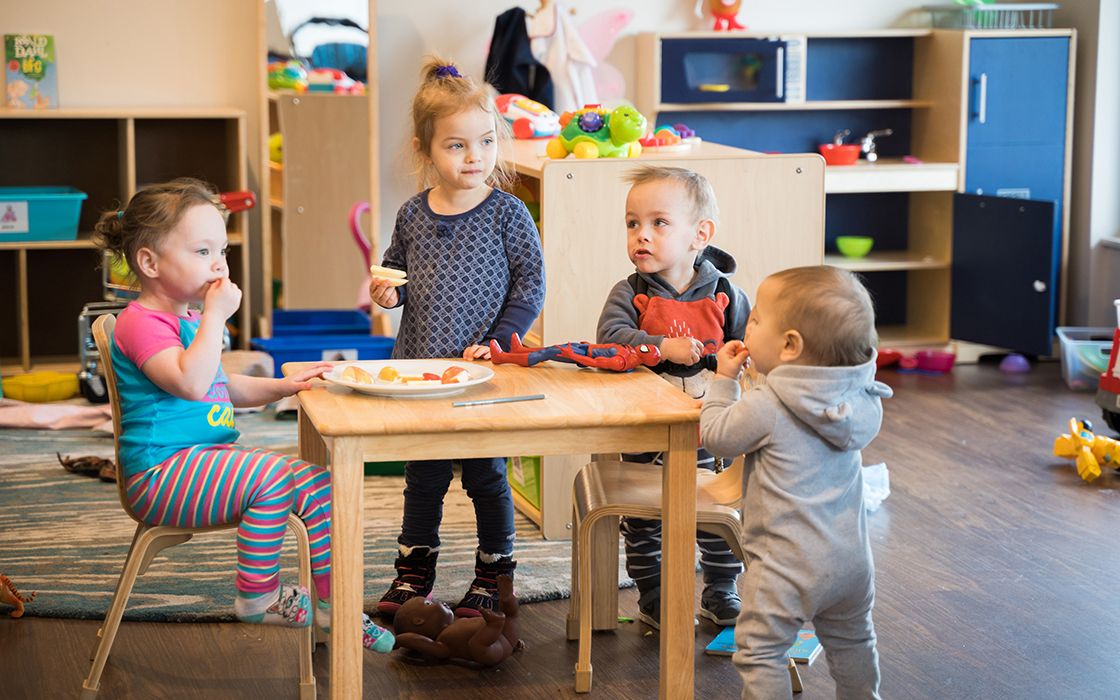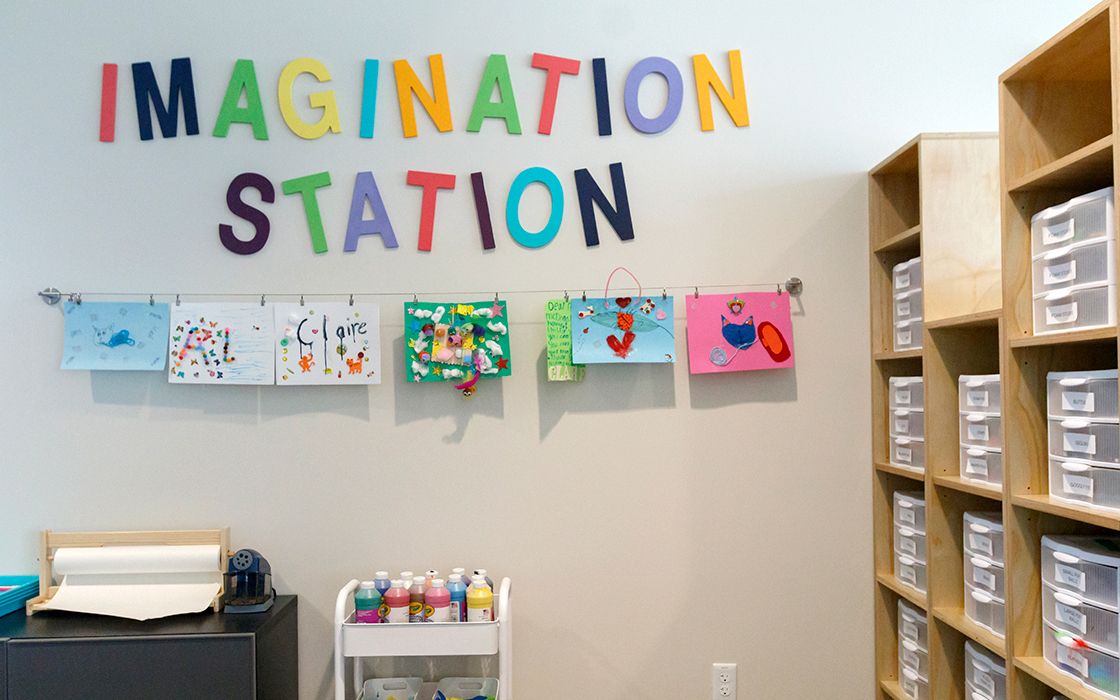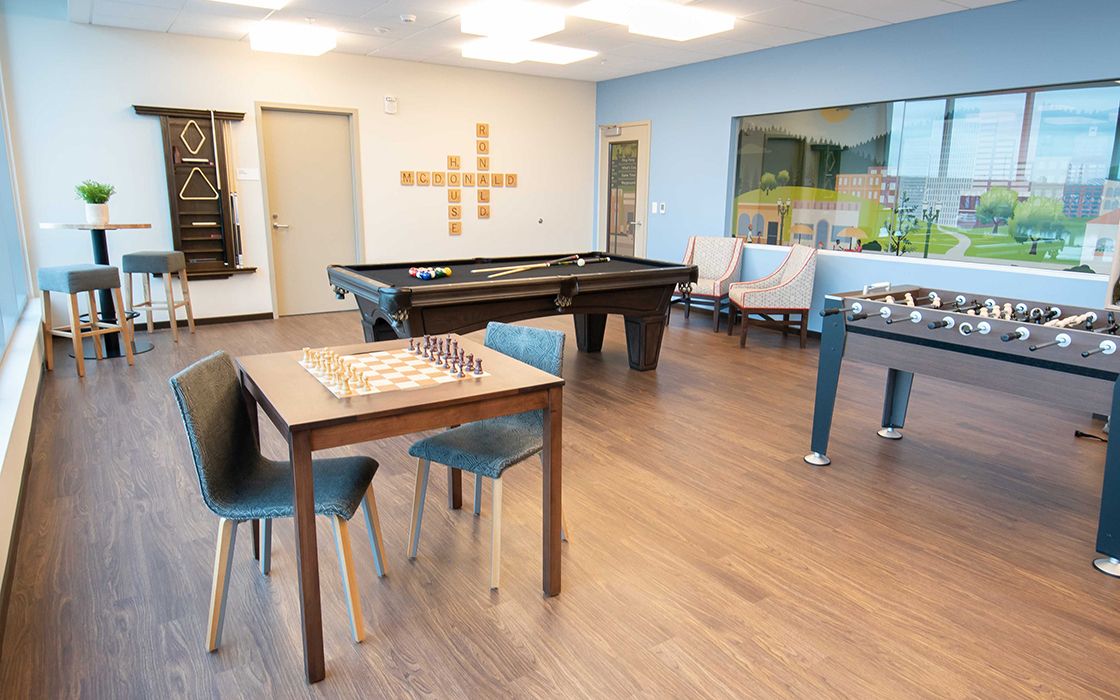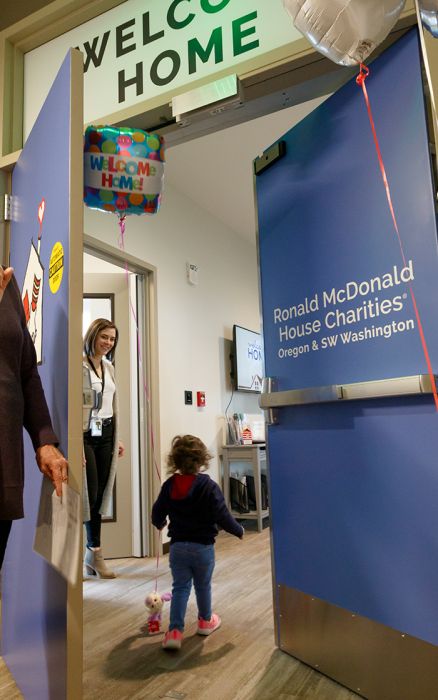 A generous donation from the Silver family funded the construction of the Silver Family Children's Park. This rooftop playground features sweeping views and provides a safe, beautiful outdoor space for kids of all ages to play. In the background is the George and Janet Boldt Healing Garden, a tranquil retreat where adults can relax, de-stress, and enjoy fresh air.
A play area and garden atop the OHSU Gary & Christine Rood Family Pavilion, operated in partnership with Ronald McDonald House Charities.
The 76 guest rooms in the Rood Family Pavilion will provide a home for healing for over a thousand patients and families each year. From bedtime routines to family meals, families can maintain a degree of normalcy in challenging times. The guest house includes laundry facilities, a fitness room, lounges for relaxing and socializing, and play areas for children, from toddlers to teens.
Lindsy Moreland (center) and her son Noah Moreland, 10, look over their room at the OHSU Gary & Christine Rood Family Pavilion.
The Lematta Family Commons, a gift from Nancy Lematta, is a kitchen, dining and play area for families of pediatric patients. Here, families can prepare a home-cooked meal and dine together. This spacious, beautifully designed facility accommodates multiple families at the same time. It provides all the necessities of home, including dishes, cookware, refrigerators, dishwashers, and a pantry stock…
Melody enters the Ronald McDonald House Charities at the OHSU Gary & Christine Rood Family Pavilion.