Just try keeping up with Andrew Merydith. He runs, rides BMX and plays football to show the world that a kid with cystic fibrosis can do just about anything. "I want people to know that I'm not different," he said.
Nike Air VaporMax Flyknit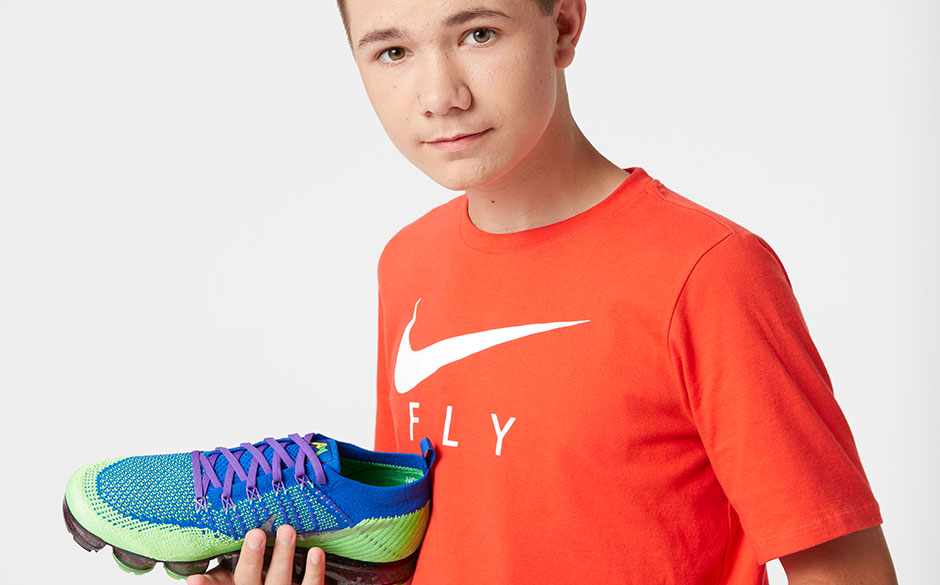 Like Andrew, his ultra-lightweight VaporMax is also built for speed. It features vibrant shades of green and purple that coordinate perfectly with his favorite BMX jersey. Andrew used his initials to create a cool logo, and came up with his own hashtag for the outsole: #ilovethefam. "My family is my hero," he explained. "They've been so supportive and caring throughout this whole thing."
According to Doernbecher social worker Emily Somervell, Andrew shares his family's caring, compassionate traits. "For Andrew, helping others brings him the most happiness," she said. "That's why he's looking forward to becoming a scientist who helps treat and hopefully cure cystic fibrosis."
"You have to try your hardest and keep trying even when you fail. That's how I go all in."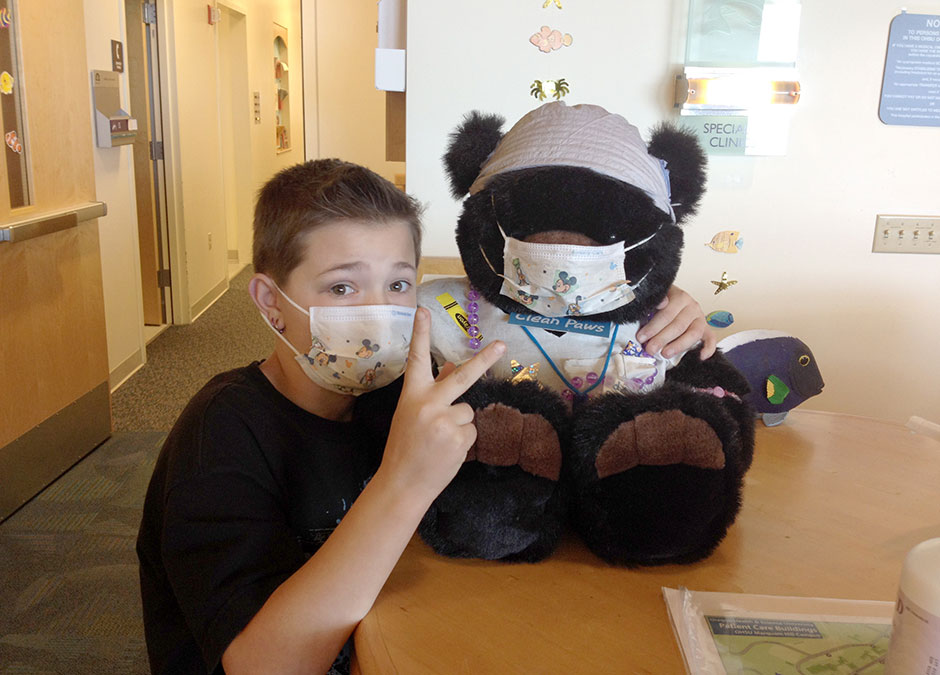 After participating in the Freestyle program, Andrew says he has another career aspiration: designing shoes. "It was really special to get to be a part of this," he said. "I got to create something that will live forever."
For now, Andrew is focusing on staying healthy and enjoying the things he loves most: reading, playing sports, and spending time with his family, who are constantly inspired by his strength.
"Most people complain when things get tough. Not Andrew," said his dad, Todd. "He's so persistent and just refuses to give up." The way Andrew sees it, giving up is never an option. He says, "You have to try your hardest and keep trying even when you fail. That's how I go all in."