Brayden is a friendly, athletic kid who throws a mean fast ball –– it's been clocked at 56 mph! His baseball-themed shoe is a tribute to the game, which he hopes to play professionally one day. It features red baseball stitching, his very own logo, and some bold words that describe his playing style: BRAYDEN STRONG.
Acute lymphoblastic leukemia
Nike Air Huarache Run Ultra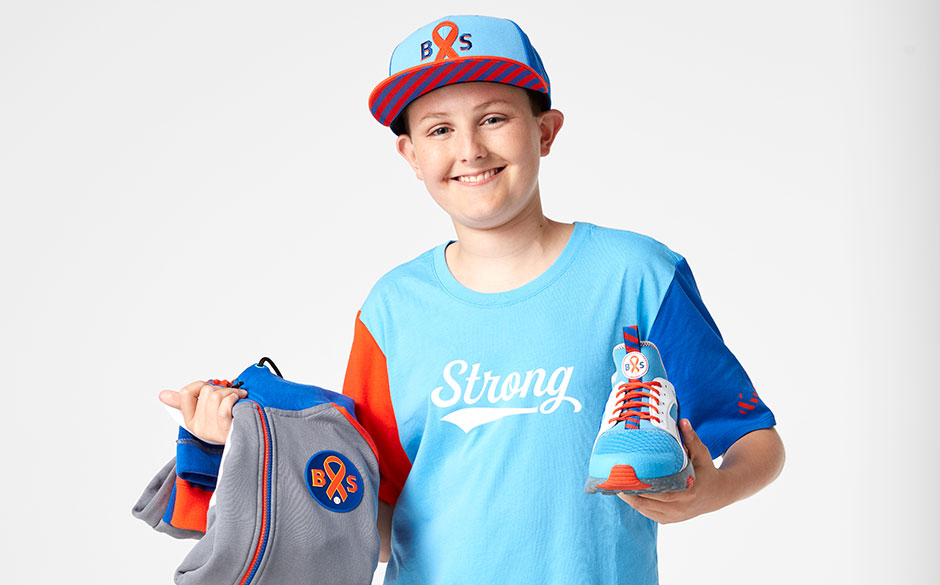 Brayden Strong is also an apt description for how he's choosing to fight cancer.
"When I was diagnosed, everyone in the community started calling me by that nickname," Brayden explained. "For me, it means trying your best and leading by example."
His aggressive chemo treatments mean he doesn't always feel up to playing baseball, but he doesn't let that stop him. "Even if he feels sick, he still shows up and gets the team excited to be there," his mom, Kristin, said. "He brings so much energy to the guys. They know if he can do it, they can too."
Throughout Brayden's chemo treatments, he's found ways to stay positive and even find some humor in the situation.
"Even if he feels sick, he still shows up and gets the team excited to be there."

Kristen, Brayden's mom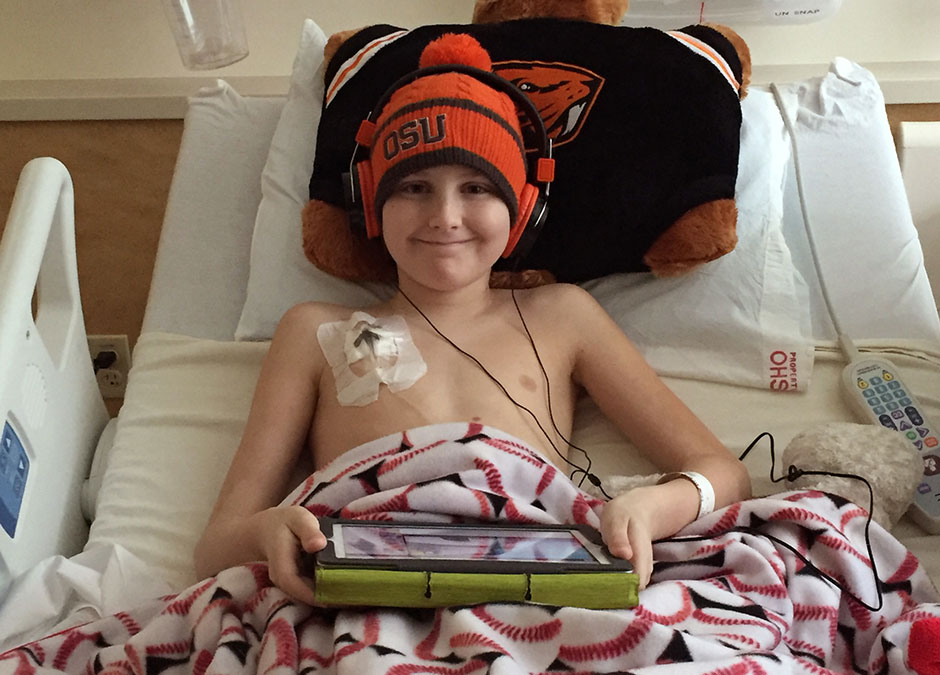 Case in point: Brayden's an avid Beaver fan, so when one of his nurses, Nora Bowcutt, teased him by taping Oregon Duck footprints to his door, he got revenge by planting a huge fake spider in his bed to startle her. "I planned that for months," he grinned. "It was the best prank ever."
Pranks aside, his upbeat attitude has been an inspiration to the doctors and nurses who care for him. Dr. Katrina Winsnes says of him, "As one of my very first oncology patients, Brayden has taught me nearly everything I know about leukemia. More importantly, he's taught me about the resilience of the human spirit."