Ask Kirsten Brown about her most prized possession, and she'll be quick to reply: "My brand-new heart." Kirsten received her transplant in 2016 after developing dilated cardiomyopathy and suffering a stroke. Since then, she's had to learn how to walk and talk all over again. These days, she's continuing to work hard in physical therapy and is excited about her progress. "My brain is learning how to make new pathways, and I'm constantly getting feeling back," she smiles.
Stroke and heart transplant
Favorite subject in school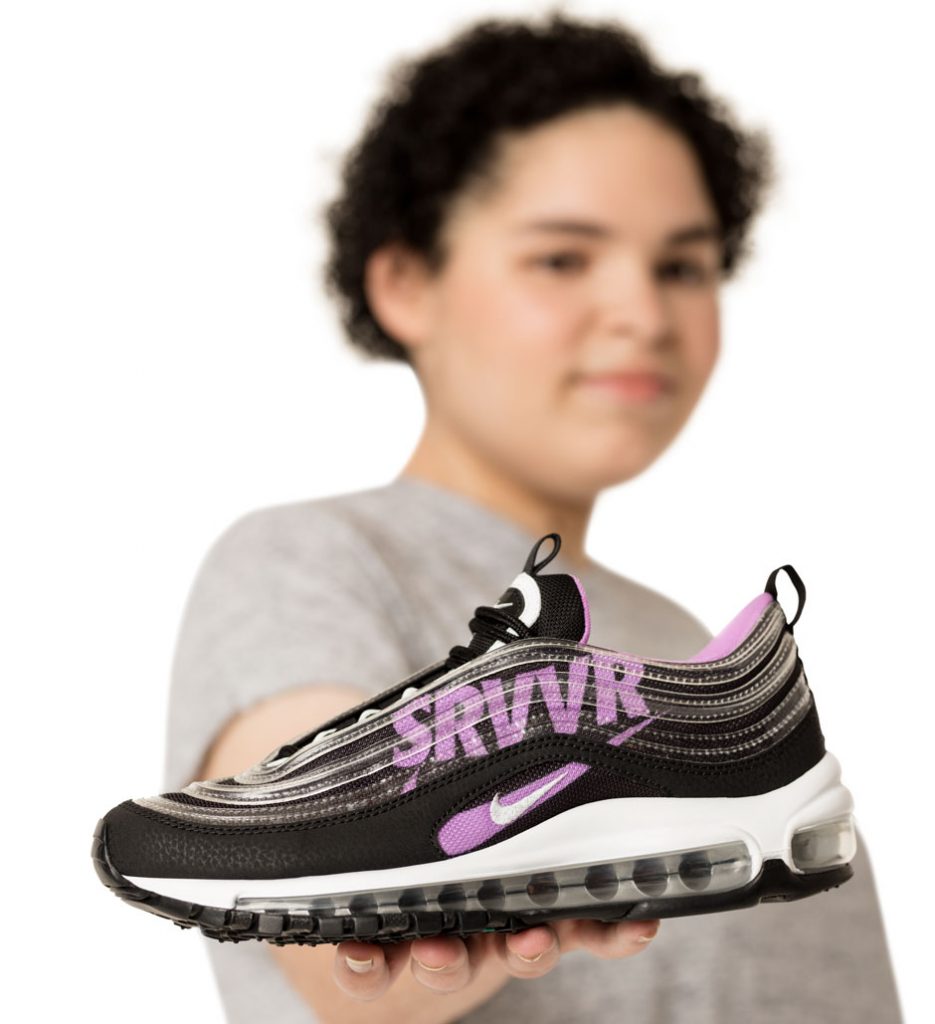 Kirsten describes herself as a survivor, which she expressed with a bold SRVVR graphic on the upper of her shoe. On the outsole of one shoe, a green ribbon stands for heart transplant awareness. On the other, a red ribbon represents stroke awareness. She also threw in accents of her favorite color, lavender. "I wanted to educate people about my condition, but I also wanted to make a really cool shoe," she explains.
"It's my number-one thing in life. I love bringing other people joy."
Although she's still in recovery, this witty, well-spoken girl is enjoying getting back to regular teen life—going to the movies with friends, eating pizza, and rooting for her little brother Charles at his baseball games. As for her perpetually positive attitude, she says the secret is simple: Make other people happy.
"It's my number-one thing in life. I love bringing other people joy."
Career-wise, Kirsten hopes to work at a children's hospital one day so she can help other young patients just like her. "I think it will help them to know that I've been down the same road," she says. She even has a bit of advice for young patients facing a medical challenge:
"Just keep laughing. It truly is the best medicine."