Remember Payton Fentress' name, because this talented young athlete has set his sights on a baseball career. A true sports fan, his shoe is a walking hall of fame, paying homage to some of the greatest moments of his favorite teams. (Like the championship dates of the Portland Trail Blazers and the Chicago Cubs.)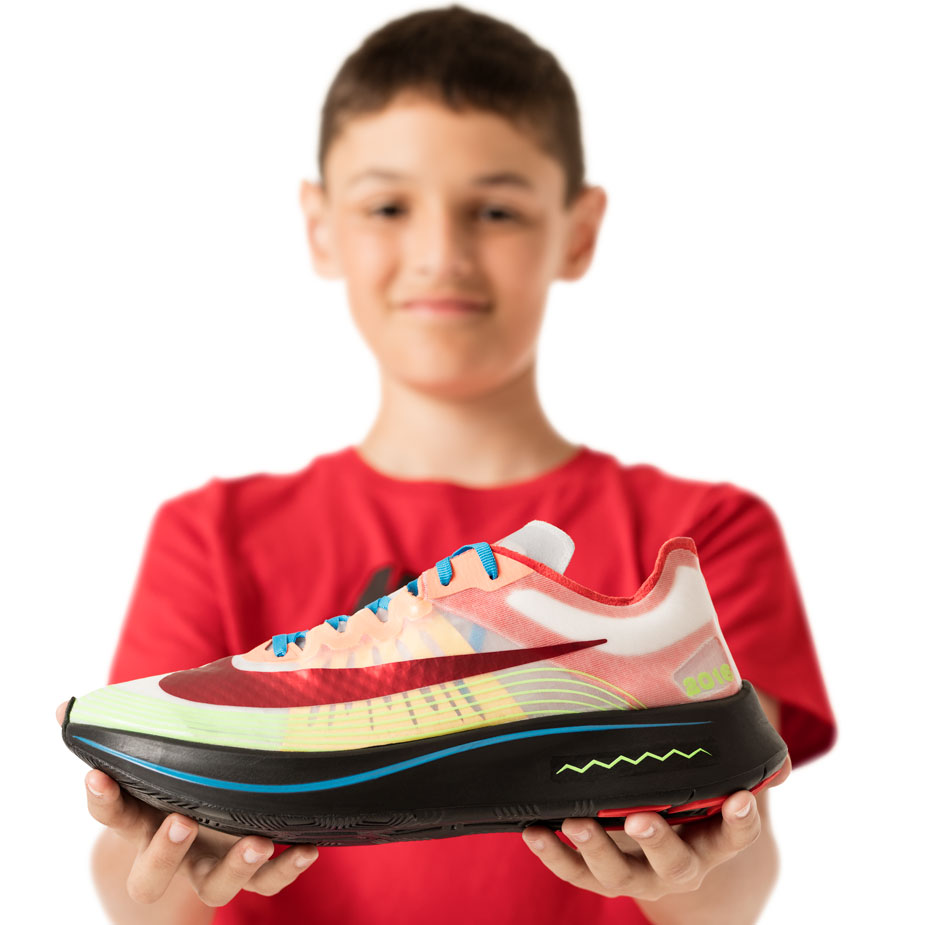 Payton was sidelined for a while in 2010 when he was diagnosed with Crohn's disease and colitis. Eight years later, he has the disease under control with the help of monthly medication infusions at Doernbecher. "They're so nice there," he said. "The doctors always remember my name, and I like hanging out with the therapy dogs."
Now that he's feeling better, this friendly, outgoing kid is back to enjoying his all-time favorite meal, a hamburger and fries. He also loves practicing his guitars (he plays both acoustic and electric) and dreams of traveling to Japan someday.
"Just get through it, and then you can do whatever you want. Until it's bedtime, anyway. Then you have to go to bed."
Payton's can-do approach to life never ceases to amaze his family. According to his sister Taryn, "He always manages to find the positive in a hard situation and finds the good in life wherever he goes." His mom, Tracy, agrees:
"Payton is definitely a silver lining kind of kid."
His advice to other young patients is pure Payton: equal parts positivity and pragmatism.
"Just get through it, and then you can do whatever you want. Until it's bedtime, anyway. Then you have to go to bed."