Since the turn of the century, Oregon has undergone some drastic changes.
The state's population has ballooned from 3.43 million in 2000 to 4.24 million in 2022. Retirements and burnout — much a consequence of the COVID-19 pandemic — have exacerbated health care provider shortages, especially in underserved communities. Environmental events such as wildfires, droughts and heatwaves are becoming more common, and the public health sector is learning more about how social determinants of health impact populations.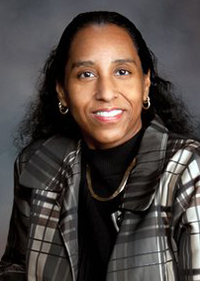 At least one thing, however, has not changed: Across the Pacific Northwest, health care workers with roots at OHSU are dedicating their time, careers, energy and lives to creating a healthier world.
As the only public academic health center in Oregon, OHSU shapes the future of health care through what it offers aspiring providers: a didactic curriculum, a humanistic clinical approach and groundbreaking research innovations. By continuing to invest in, uplift and support its students, OHSU is poised to confront the health challenges of today and tomorrow.
"Education is really one of the bedrocks at OHSU," said Marie Chisholm-Burns, Pharm.D., Ph.D., M.P.H., M.B.A., FCCP, FASHP, FAST, FACHE, executive vice president and provost at OHSU. "Education is the gateway to the future."
Impacted students impact communities
It starts, of course, with OHSU's students. Take Emily Sabins, for example.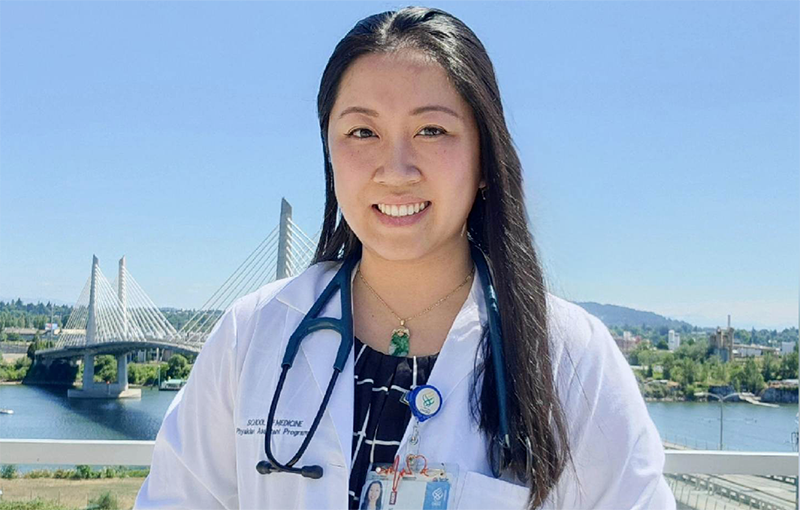 Sabins grew up in Roseburg, Oregon, a small town that — like other cities its size — lacks the robust health care resources available in the state's more populous areas. Places like Roseburg are scattered throughout the state — 34.7% of the state's population lives in rural communities, defined as being 10 or more miles from a population center of more than 40,000 people. Those areas feel the urgency of the widening rural health care gap. Sabins decided to be a part of the solution.
Now a second-year student pursuing a Master of Physician Assistant Studies degree, she is a recipient of OHSU's Scholars for a Healthy Oregon Initiative (SHOI) scholarship, which aims to address the increasing cost of tuition and the state's rural health care needs. The support provides full tuition, and in return, recipients agree to practice in rural or underserved communities for one year longer than the years they received funding.
Sabins, however, is in it for the long haul and intends to be a permanent rural provider. Motivated by a desire to change lives and foster well-being in her community, she knew OHSU was the best place to start her journey.
"I was confident OHSU would not only shape me into a competent physician assistant, but it would also shape me into the mindful and informed provider I aim to be," she said. "As a person who values whole-person health care, I sought out this program because I knew it was the right fit for me."
While Sabins prepares for her future as a rural provider, OHSU graduates are already making waves in health care across the region today.
Sylvia Ross, B.S.N. '09, RN, grew up in eastern Oregon in the small town of John Day. After attending the OHSU School of Nursing La Grande Campus, she returned to her hometown, where she is now director of home health at the Blue Mountain Hospital District.
"Something that really started to impact me in high school was the thought of being able to come back to Grant County and take care of the people that helped raise me," she said. "I felt really strongly that the town I grew up in was a huge part of my success and me being able to go to OHSU. I was really proud to come back and start my nursing career here in John Day."
"Our purpose is to prepare new generations of students for tomorrow's world."

Marie Chisholm-Burns, Pharm.D., Ph.D., M.P.H., M.B.A., FCCP, FASHP, FAST, FACHE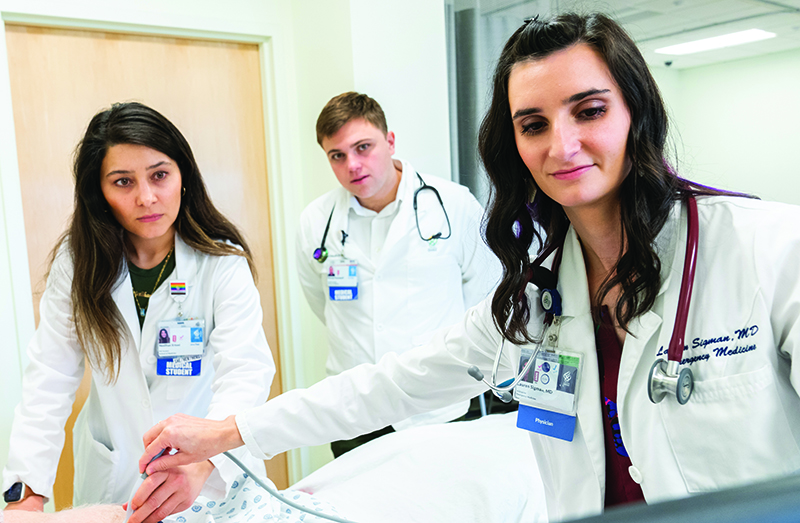 Building the workforce of tomorrow
The seeds for success at OHSU are planted early and nurtured often as students enter and progress through their programs. Recruitment services hosted by bodies like the Oregon Office of Rural Health help get students in the door, particularly those from underserved communities, while pathway programs like the Wy'east Post-Baccalaureate Pathway set them up to thrive. The OHSU Office of Student Affairs boasts a variety of resources and programs that meet students where they are and foster a supportive and enriching learning environment.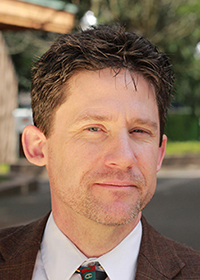 "We care for the whole person as students learn and work to make a difference in the world," said Michael Walsh, Ed.D., vice provost for student affairs at OHSU. "That includes academics, the clinical environment, taking tests, etc. But just as, if not more, important is the outside-the-classroom context. Family lives, personal lives, mental health, physical health, accessibility, activities, student life, leadership development. All the things that make us whole persons are what we focus on in student affairs."
Though OHSU's whole-person support network empowers students in their educational journey, the cost of tuition remains a major hurdle, especially for underrepresented students. Many students who come to OHSU have already borrowed money to earn an undergraduate degree from a different institution. The cost of a higher-level degree can be a major stressor, and even deterrent, for students.
OHSU is taking steps to ease financial burdens. According to the OHSU Student Financial Aid Office, in 2012-2013, grants and scholarships awarded totaled $10.6 million. In 2021-2022, that figure more than doubled to $21.5 million. The success of the Sprint for OHSU Students fundraising campaign, which was created in response to the urgent financial strains created by COVID-19, demonstrated the impact philanthropy can have on the ongoing need for scholarship support for students. By providing financial support to learners, OHSU is able to recruit and retain an exceptional and diverse student body that is more representative of the many communities in Oregon.
"When I think about my vision for us at OHSU, it comes down to a few words: building bridges of access and success," Chisholm-Burns said. "Access and success are so very important for all learners but particularly for learners at OHSU. Our graduates are leaders and major contributors to improving the health and well-being of Oregonians and beyond."
Added Lola Sosanya, a current student in the OHSU School of Medicine and OHSU-PSU School of Public Health: "Being a scholarship recipient, I know it has reduced a lot of that burden that I carry. I feel like I'm able to redirect my focus to what really matters right now, which is being a successful learner and thus working very hard to becoming a compassionate and knowledgeable physician. I'm convinced that this type of investment is an investment in the future health of our community."
Endless opportunities
The effect of OHSU's education mission extends beyond Portland and stretches into the future, but it starts here and now. For Conor Scanlon, D.M.D. '23, a recipient of the Valentine Brown and Dori L. Drumm Rural Health Scholarship, his connection to his patients and community grew as he progressed through his program in the OHSU School of Dentistry.
"This experience enabled me to feel like I was helping to personally address the lack of access to dental care we face in Oregon with a shortage of assistants, dentists and hygienists," Scanlon said. "I loved my rotation in Eugene so much, I accepted a job to work there following graduation in a clinic that sees 100% [Medicaid] patients."
The support students receive guides them toward success and is paid forward in the communities they serve. Through initiatives to grow student diversity, build an equitable learning environment, increase accessibility and decrease financial burdens, OHSU's commitment to its students is the foundation on which a brighter, healthier tomorrow is created.