Throughout 2021, OHSU was here for our community. For students. For patients. For researchers. For faculty. For clinicians. For Oregonians. For the region. And with your generosity, you were here for OHSU.
This holiday season, we celebrate you and the spirit of giving that makes a difference in people's lives. We've gathered a few of the heartwarming, inspiring stories this past year made possible by people like you.
Here for life-saving care
After her annual mammogram, Jennifer Severance was diagnosed with triple negative breast cancer — the most aggressive form of breast cancer.
Over two years, Jennifer's medical journey included five surgeries, four months of oral chemotherapy and IV chemotherapy, and a clinical trial at the OHSU Knight Cancer Institute. Today, Jennifer is in good health and is transitioning into a cancer survivor.
"As a single mom to three children, being diagnosed with triple negative breast cancer was an extremely frightening time in my life. I never even considered receiving my care anywhere other than OHSU."

Jennifer Severance, OHSU Knight Cancer Institute patient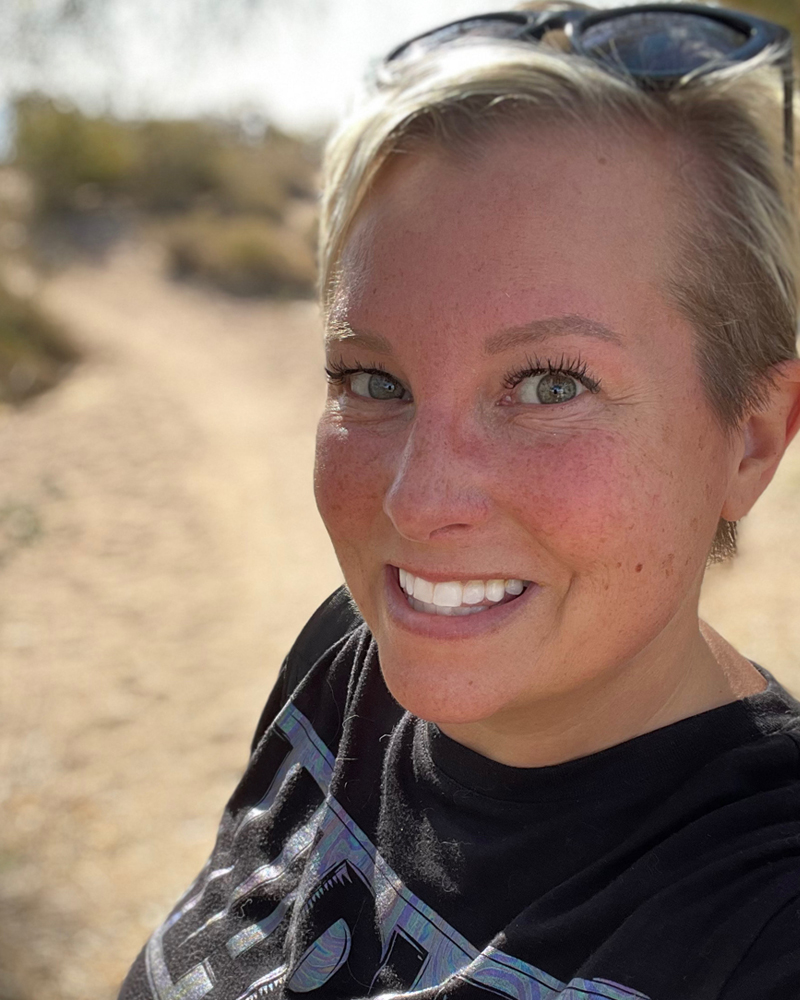 Here for kids
At 27 weeks of her pregnancy, Kimi Kent was diagnosed with preeclampsia with HELLP syndrome, a rare and serious complication of prenatal high blood pressure. The syndrome can be life-threatening for both mother and baby. Her medical team at OHSU was quick to act — Kimi delivered her son, Mason, 13 weeks early.
Weighing in at just two pounds, Mason was immediately whisked to OHSU Doernbecher Children's Hospital's Neonatal Intensive Care Unit, where he was placed on machines to improve his breathing and strengthen his lungs. After 72 days of life-saving care at Doernbecher, Mason came home. Today, he's a happy, healthy boy who loves playing in the water and digging in the sandbox.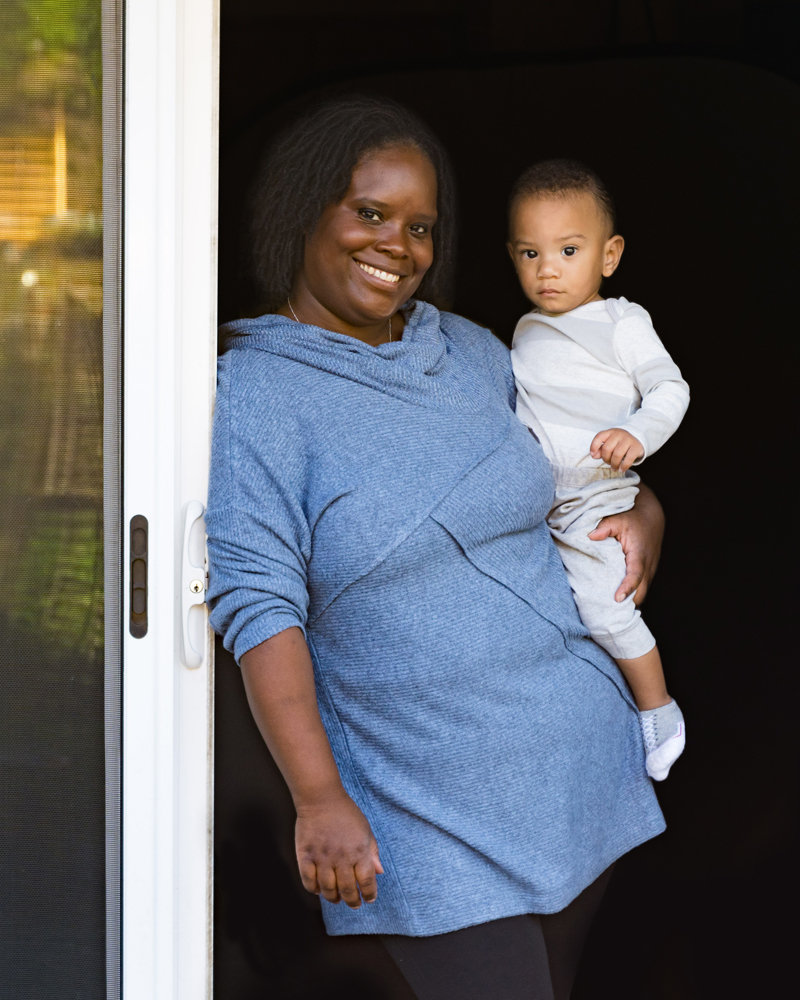 "I was at OHSU, one of the best hospitals. I had amazing care. They listened to me; I listened to them. We shared decision-making. I think that's why both Mason and I are alive today without complications."

Kimi Kent, Mason's mom
Here for students
Marina Youssef grew up in rural Egypt, where visiting the dentist for preventive care was uncommon. Once she and her family moved to the United States, Marina learned about dental cleanings, routine oral care and how to use a toothbrush from her dentist — and fell in love with the profession.
After participating in vocational training throughout high school and college, Marina was accepted to her top choice: OHSU. With the support of an OHSU School of Dentistry scholarship, Marina today is a second-year dental student.
"Not only does the scholarship help financially, but it means someone read my story and it made an impact. I felt heard."

Marina Youssef, OHSU dental student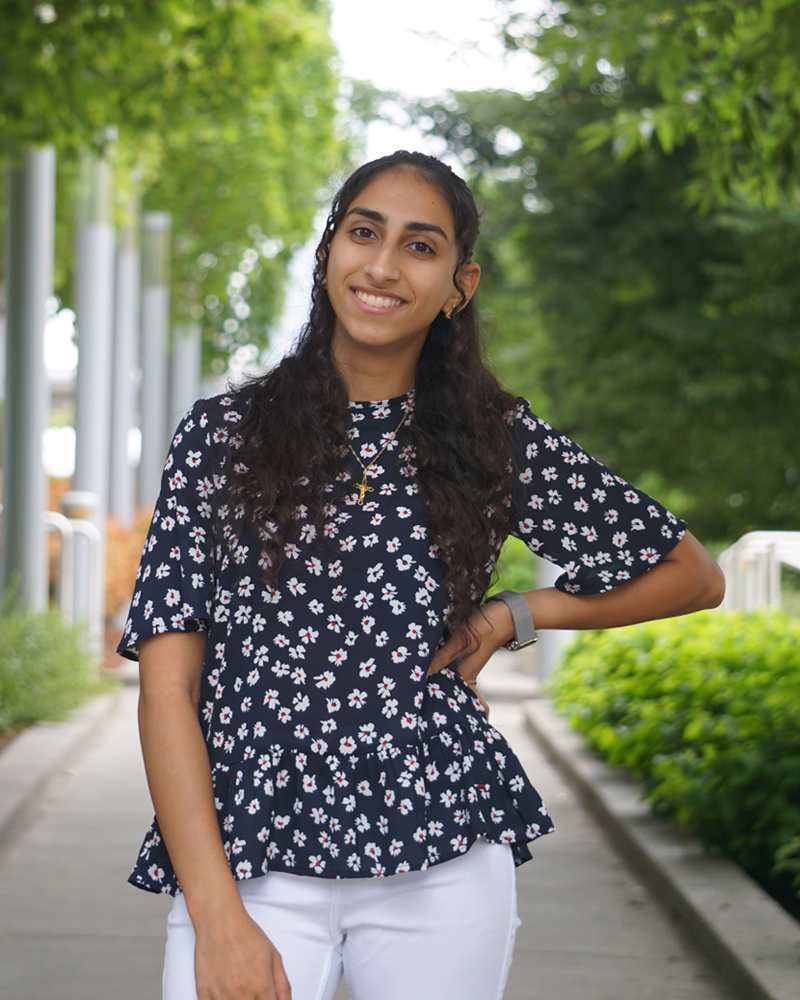 Here for scientific breakthroughs
Every day, clinicians and scientists at OHSU are working to discover life-changing breakthroughs to improve the lives of people everywhere.
OHSU Casey Eye Institute researchers aim to end blindness. The revolutionary gene-editing tool CRISPR is showing initial success in Casey's BRILLIANCE clinical trial, revealing promising results for people with a genetic mutation that causes a severe form of vision impairment — restoring their vision and ability to see color.
"Being able to edit genes inside the human body is incredibly profound. Beyond potentially offering treatment for a previously untreatable form of blindness, in vivo gene editing could also enable treatments for a much wider range of diseases."

Mark Pennesi, MD, PhD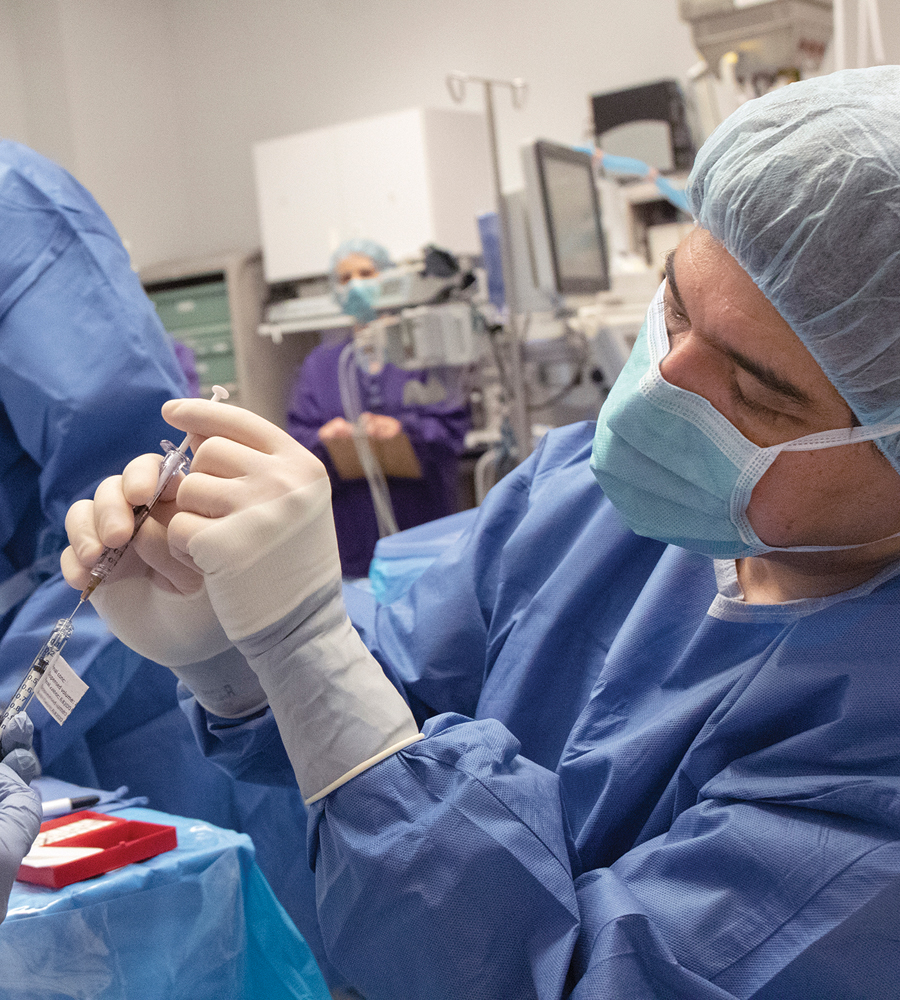 Here for community health
In January 2021, OHSU joined with other health systems and organizations to vaccinate as many Oregonians as quickly as possible through numerous COVID-19 mass vaccination sites — with a focus on some of the state's most vulnerable communities.
Donn Spight, MD, FACS, FASMBS, co-leads OHSU's vaccine equity work to ensure every Oregonian has the opportunity to be vaccinated. Scientists and community activists joined together to vaccinate communities of color who have been hit hardest by the pandemic. Community partners and OHSU's Vaccine Equity Committee held more than 70 culturally and linguistically specific clinics all over the metro area for Black, Latino, Asian, Pacific Island and Native American communities.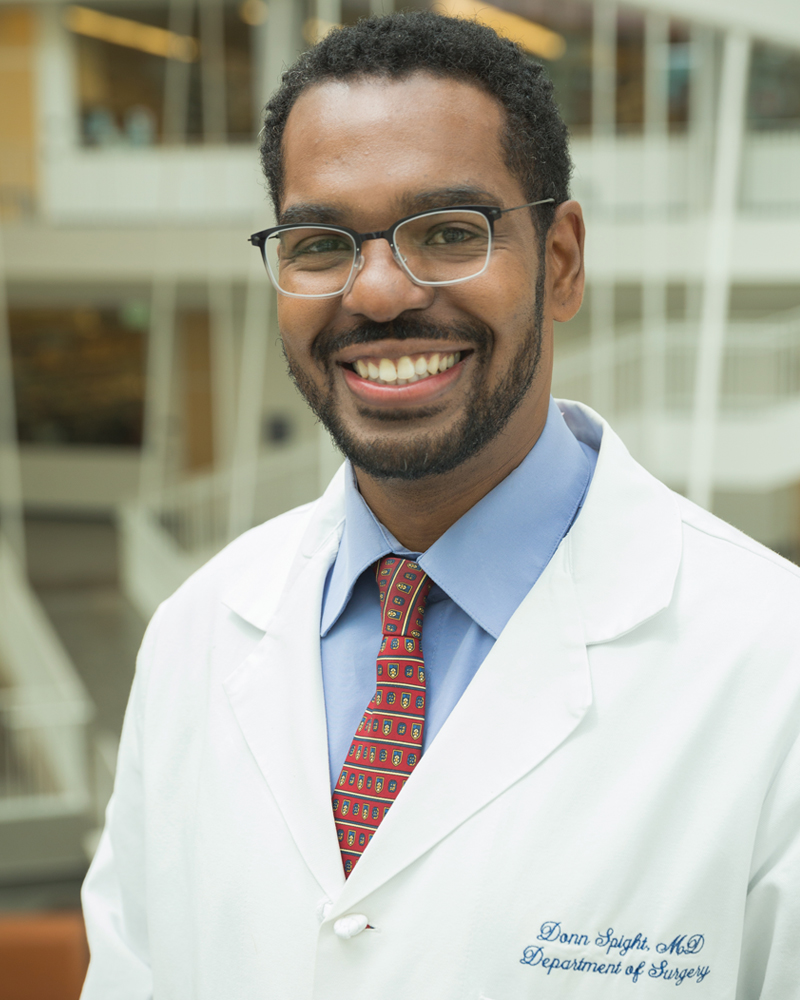 "I've taken the cause of vaccine equity on personally, because as a person of color and in health care, you can't help but realize that if there are not people advocating for communities of color and underserved populations, they may be left behind."

Donn Spight, MD, FACS, FASBMS
You were here for OHSU: In response to the COVID-19 pandemic, supporting OHSU health care workers; in supporting our students with scholarships, easing their financial burden and fulfilling their dreams; in reaching rural communities through outreach programs, providing testing and treatments to those who need it most; and in providing leading-edge care to patients via the latest research and discoveries.
Your gifts make an impact — each and every day. Thank you for your unwavering support.