Brenna Lindsley was 38 when she learned she had breast cancer last spring. This year, she celebrated her "Cancerversary" by traveling to Scotland by herself.
Since completing her treatment at OHSU, Brenna has taken up CrossFit and archery in her off-hours, and has made a major career change. After 17 years of working at Nordstrom, she started a new job as the kind voice on the other end of the line: a patient access service specialist at the Knight Cancer Institute. Here is Brenna's story, in her own words.
The beginning
I was doing my breast self-exam, which I did twice a year, at most, and I thought I felt a lump. I made an appointment with my doctor, but I wasn't worried. The appointment was just a precaution.
My doctor did a breast exam, and she found something on the opposite side of my breast from the lump I found. She wanted me to have a mammogram and ultrasound as a precaution and get a good baseline. I still wasn't worried. Cool, overabundance of caution, I thought.
I went to a hospital in my neighborhood for the mammogram, and the doctor kindly explained that I needed a biopsy as another precaution. I still really thought it would be nothing. I was in the exam room when my aunt called and said my grandmother was dying. The possibility that I had breast cancer was secondary at that point to losing my grandmother. She held on for a few days, and then passed away. A few days later, I received the call and the diagnosis of breast cancer. It was just the most awful week.
The lump I found turned out to be nothing, but the lump my doctor found turned out to be cancer. I feel stupidly lucky. If I hadn't gone in for the benign lump I found, if my doctor hadn't done a full examination, all the ways it could have been missed…it's just staggering.
I talked to my doctor who said that the lump looked small, but that the growth rate was concerning. She said there were some cancers that were slow moving, and some cancers that wanted to spread like bunnies, and it looked like my cancer wanted to do the latter, so I needed to make an appointment as soon as possible.
I couldn't stop crying, that's what I remember that first week. So much crying and feeling overwhelmed.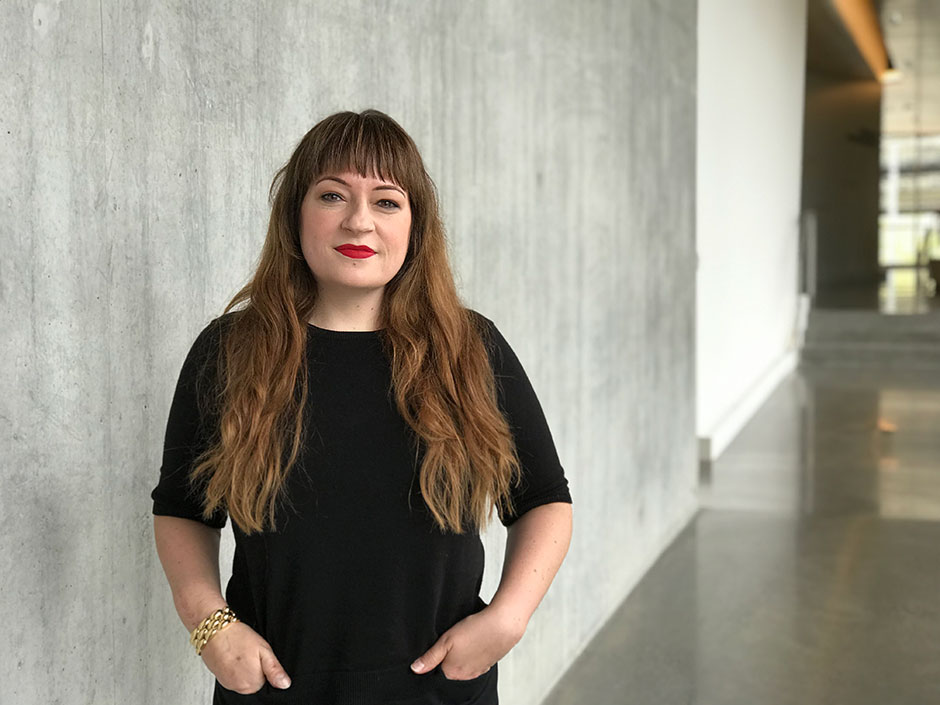 I was diagnosed with breast cancer on May 16, 2018, about 7 months after my husband of 16 years and I had a very amicable separation, a couple of days after my grandmother passed away, and about a week before my 39th birthday.
I just remember looking down at my phone the day after my biopsy and seeing the clinic number and thinking "Uh oh, is that a good sign that they're calling me so quickly?"
"One minute your worries are normal, modern ones, and the next moment, you feel like you have a bear sitting next to you."
When I picked up the phone and heard, "I'm so sorry to tell you this…." I just blanked out except for one thought. All I kept thinking is, "But I eat blueberries…I can't have cancer." I don't remember what else the very nice nurse said, something about making an appointment.
It's amazing to me how you can go from having normal, everyday concerns — like what to make for dinner — to omg, I have cancer. It hits you in such a primordial way. I liken it to feeling hunted. One minute your worries are normal, modern ones, and the next moment, you feel like you have a bear sitting next to you. Maybe it'll leave you alone, or maybe it'll kill you.
When I first called in to OHSU, I got the most amazing patient access service coordinator, Dave. I will never forget how scared and overwhelmed I felt. All I could get out was, "Hi, my name is Brenna Lindsley, I've just been diagnosed with breast cancer and I don't know what to do… ," before my voice started quivering and the tears started and I thought how crazy I must sound. I thought other people probably knew what doctors they needed to see and what they needed to do, but I had no idea what an oncologist even was.
Dave was kind and calm as he explained what doctors I'd be meeting, what appointments I now had, and what my first day would look like. I went from not knowing what to do to having a mission. I now want to be Dave for someone else, because truly, it's those little things that are so very meaningful when you're scared and in a medical crisis.
"I went from feeling so overwhelmed and alone, to feeling like I had a whole army of a hospital behind me tackling this. "
One of my biggest fears was that I'd be overwhelmed with too many options, too much information, and I wouldn't know what to do. But my health care team made sure that I knew exactly what was happening, what my options were and what they would recommend and why. I wasn't overwhelmed at all. It was such a relief.
I went from feeling so overwhelmed and alone, to feeling like I had a whole army of a hospital behind me tackling this.
My cancer journey
When I met my oncologist, Zahi Mitri, MD, I asked if I had done something to get cancer, or if there was anything I could do to keep it away forever. Did I need to eat more turmeric? Blueberries? You really do desperately want to point at something and say, "That is why I got cancer." And in a gentle, kind voice, Dr. Mitri said, No, it wasn't my fault. It was not my fault.
Sometimes there isn't anything specific to point to. There are things I think you can do to reduce your chances, but sometimes cancer is just random, which is the scariest part. It's like a horror movie. The call is coming from inside the house. My own body is doing this to me, which is the most insidious thing about cancer.
I ended up having a lumpectomy with oncoplastic reduction, and five lymph nodes removed. Knowing I would only have to have one surgery, with two incredible doctors and their teams at the same time, made me feel humble and supported.
The day of my surgery was terrifying. I started shaking and tearing up when I met my anesthesiologist, and she held my hand and said she'd be there with me watching over me the whole time. The whole team introduced themselves with an extraordinary level of concern and care. I am grateful for their kindness because the doctors could have been professional and not very friendly, and I would have been fine with that. Instead, they were compassionate and kind. I have no words how much it meant to me.
After my surgery, I started physical therapy and monitored any signs of lymphedema, which I'm at a mild risk for. Once I fully healed from surgery, it was time to start radiation.
Radiation is very different for everyone, I've learned. I had no idea it was five days a week, but in my case it was better than I feared, but worse than I was hoping for. "Tired" just doesn't even cover it.
Toward the end, I felt myself shuffling like a zombie. It was seeing the friendly faces, the words of encouragement, all of the amazing techs and team around me that helped me get through the worst days.
My treatment was over Christmas, and there were paper snowflakes and a gingerbread house in the clinic, and it's such a little thing, but that cheered me so much. On my last day of radiation, December 28th, when I rang the treatment completion bell, I couldn't stop crying and saying thank you, because truly, it's the people at OHSU who are with you every step of the way who get you through it.
With my cancer diagnosis, I felt alone in a dark forest with monsters all around. I was so very terrified, I didn't know what to do or where to go.
If you've been diagnosed with cancer, you know the fear I'm talking about. If you haven't, it is incomprehensible how alone you feel with your diagnosis and how frightened you are in the dark hours. So to have the OHSU Knight Cancer Institute in this dark forest with you, guiding you, lighting the way, encouraging you, crying with you, providing hugs…it makes all the difference in the world.
"Philanthropy arms our cancer teams with treatment and research and makes stories like mine possible so thank you, thank you from the bottom of my heart."
I would hug every single person who thinks about donating to the institute if I could. Cancer is so frightening, so unknowable. I am profoundly grateful to have had the support that the Knight Cancer Institute provides, from that initial call with Dave to my oncology appointments to expert surgeons to survivorship support. Philanthropy arms our cancer teams with treatment and research and makes stories like mine possible so thank you, thank you from the bottom of my heart.
From recovery to cancerversary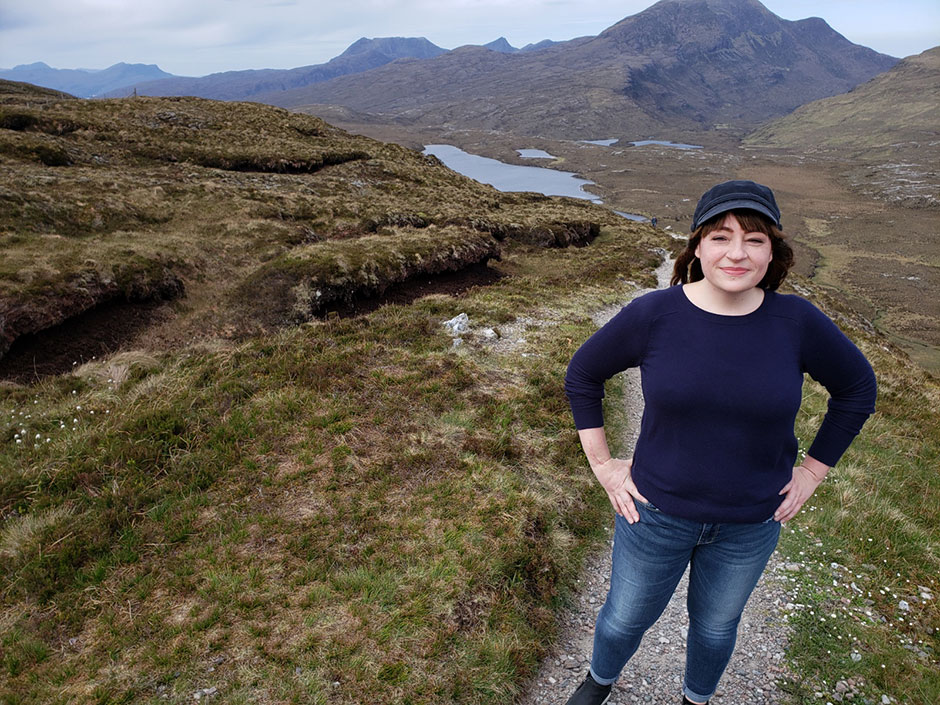 The first couple weeks post-radiation I remember thinking I'd snap back to my energy levels, but my goodness no! The first week or two were worse for me because the fatigue is accumulative. I read a lot and tried to let myself rest and heal. I would take little walks around my neighborhood in the parks, which is how I found my CrossFit gym. I looked in the window as I was shuffling past, like some kind of tragic Dickensian character, and saw people lifting weights and doing pull-ups and thought to myself, Yeah, I'm gonna do that when I get my strength back. It's made such a difference.
I remember reading stories about women who seemed barely phased by breast cancer — exercising through treatment, baking cupcakes, maintaining the daily activity calendar — and desperately wishing I was one of those women, who seemed so strong, so capable. Instead, I was collapsing in my shower, shaking in absolute terror and breaking down in tears when the nice checkout lady at the grocery store asked how I was doing.
My new life post cancer required adjustment. I felt profoundly grateful to be one of the lucky ones who came out on the other side of the storm. I tried to get some semblance of who I was back, but discovered that I am so changed now. I cannot tell you how much my survivorship support group and my family helped me. I thought I wouldn't need that kind of support. I've always thought of myself as independent and I hate asking for help, but cancer (and post cancer) is when you need to accept that you're gonna need help.
"I don't want to be so afraid of dying that I forget to live, and hold what makes life worth living close to my heart."
Many things that I had once stressed over seem trivial now. I'm holding my loved ones close and not taking any moment for granted. Even though my husband and I are still separated, he was the one who came over and stayed with me for a few weeks post surgery to help me, and it's appreciating things like that — the people who are there for you as you navigate the dark forest. Any time spent with my amazing family, who helped me through every step, from practical stuff like helping with the bills, to listening to me cry and rage with fear over the phone for what seemed like hours on end, and friends holding you while you're weeping yet again, you realize that this is what you live for.
I don't want to be so afraid of dying that I forget to live, and hold what makes life worth living close to my heart. Which brings me to my cancerversary trip.
I was on Pinterest one evening in the midst of cancer appointments (because Google during cancer is damned scary, but Pinterest was soothing), and I read about a woman who celebrated being alive for another year with a trip somewhere. She called it her Cancerversary.
During my scariest times, when I was so tired and overwhelmed, it helped having something to look forward to. So I thought, Yes, every year on the week of my diagnosis, I want to be somewhere tremendous.
I was lucky enough to go to Ireland a few years ago, and kept thinking that Scotland would be the next place I wanted to see. The mountains, the glens, the coastlines, the amazing cities and villages, the highland cows! All of it.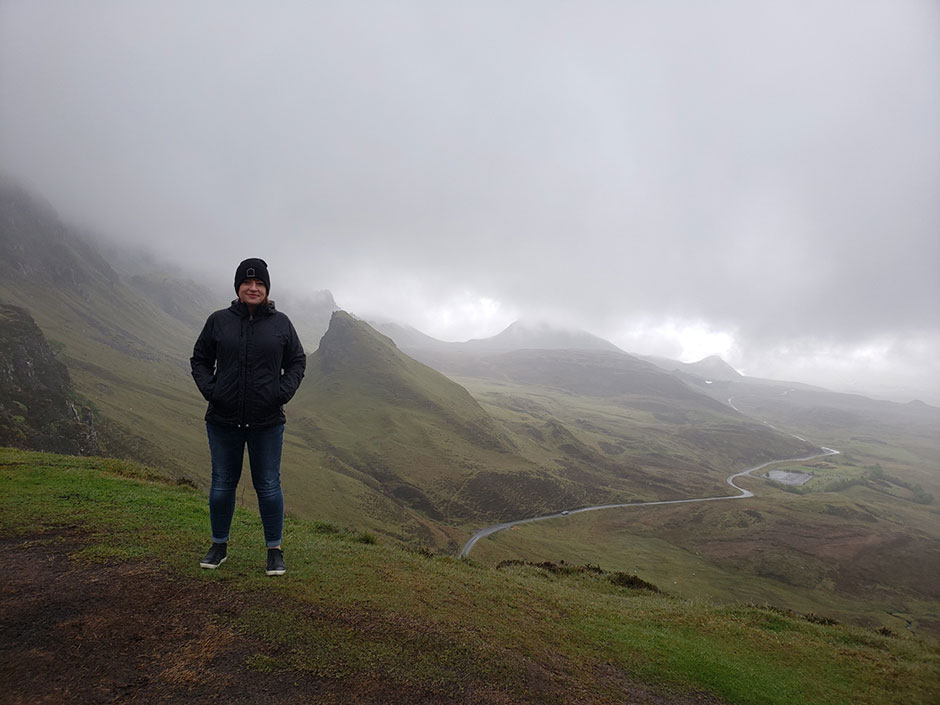 I visited Scotland this past May, for the one-year anniversary of my cancer diagnosis. And it was incredible. I've never been in a place that speaks to my heart as much, the people, the food, the scenery.
Feeling strong and independent, after feeling scared and vulnerable and helpless, is life-changing.
Going alone made me feel grateful to be alive, and reminded me that I am strong. During my entire cancer journey, I honestly felt like a fraud. I kept thinking that other people are warriors, other people going through this are so incredibly strong. I'm not a warrior, I'm absolutely terrified and merely going to my appointments.
But taking the cancerversary trip alone, standing on a mountaintop in the Scottish Highlands on the same day I got my diagnosis the year before, is one of the highlights of my life.
Next year, I'm planning on Iceland. Maybe Japan the year after. Wherever it is, wherever I go, I want to remind myself that I'm alive. And that I am strong.