The OHSU Knight Cancer Institute is fueled by the generosity of many.
In 2015, the community came together to raise $1 billion to successfully complete the Knight Cancer Challenge. Today, those community members, businesses and entrepreneurs continue to inspire us by hosting creative fundraisers in their communities across the state.
We're proud to share a few recent photos and stories of people who power our mission to end cancer as we know it.
The SHOC Foundation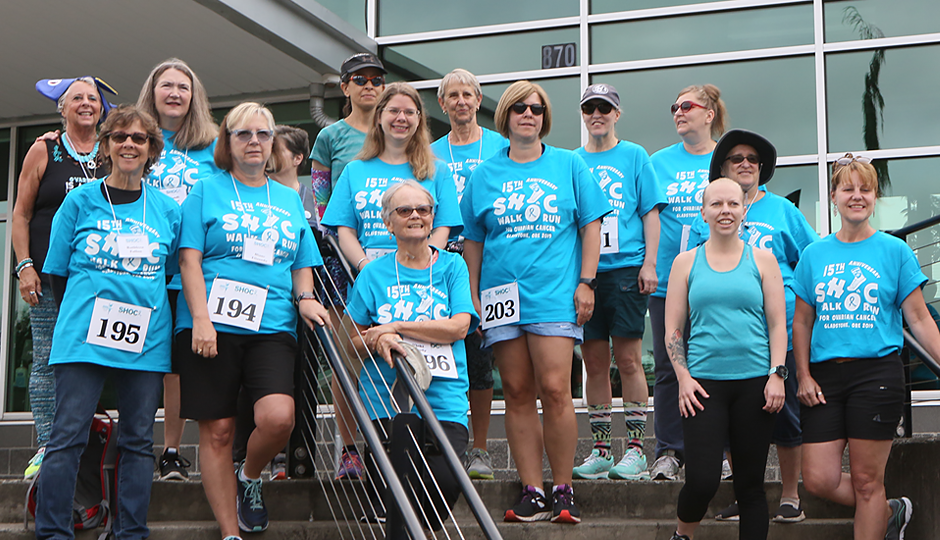 The Sherie Hildreth Ovarian Cancer (SHOC) Foundation was founded in 2005 in response to Sherie Hildreth's diagnosis with stage 3 ovarian cancer. Sherie passed away in 2009 after a recurrence of cancer, but the SHOC Foundation remains strong in raising funds and increasing awareness.
To date, they've raised over $1.1 million for ovarian cancer research at the OHSU Knight Cancer Institute.
"We're betting on the innovative research team of Dr. Tanja Pejovic to establish the pathway to unlock the many mysteries of ovarian cancer," Bruce Hildreth, president of the SHOC Foundation, said. "Our hope is that by finding an early detection method for this disease, treatment can begin earlier and end with a greater success in saving women's lives."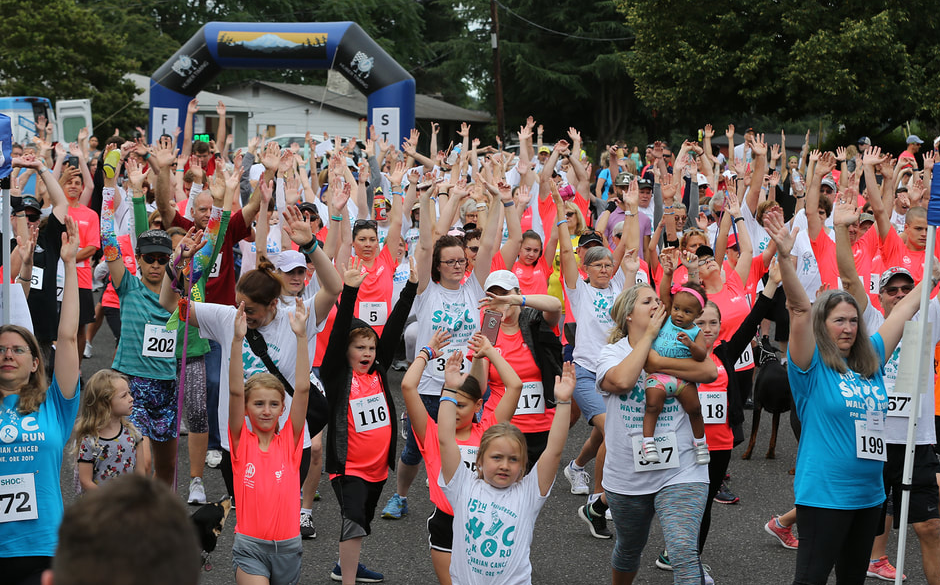 The SHOC Foundation's flagship event is their annual SHOC Walk & Run, always held on the first Saturday in August in Gladstone, Oregon. Family and friends of Sherie Hildreth run the entire event, which brings together more than 700 runners and walkers.
Over the years, they've held other fundraisers, such as a golf tournament, auctions, bingo and Mahjong competitions, fishing derbies and bottle drives.
Dive for a Cure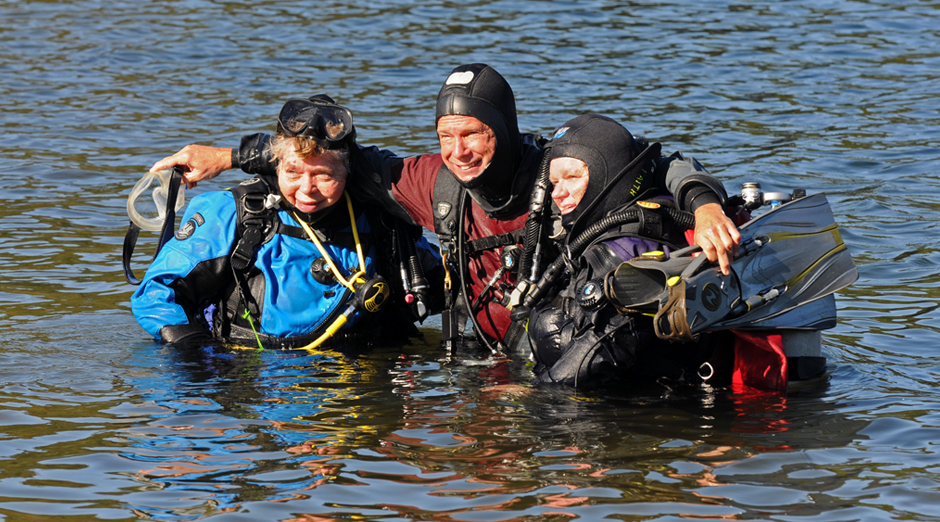 Dive for a Cure brings together scuba divers, friends and family at Woahink Lake in Florence, Oregon, to raise money for breast cancer research at the OHSU Knight Cancer Institute.
The event includes an underwater poker run, a fin race, silent auction, keynote speakers and barbecue.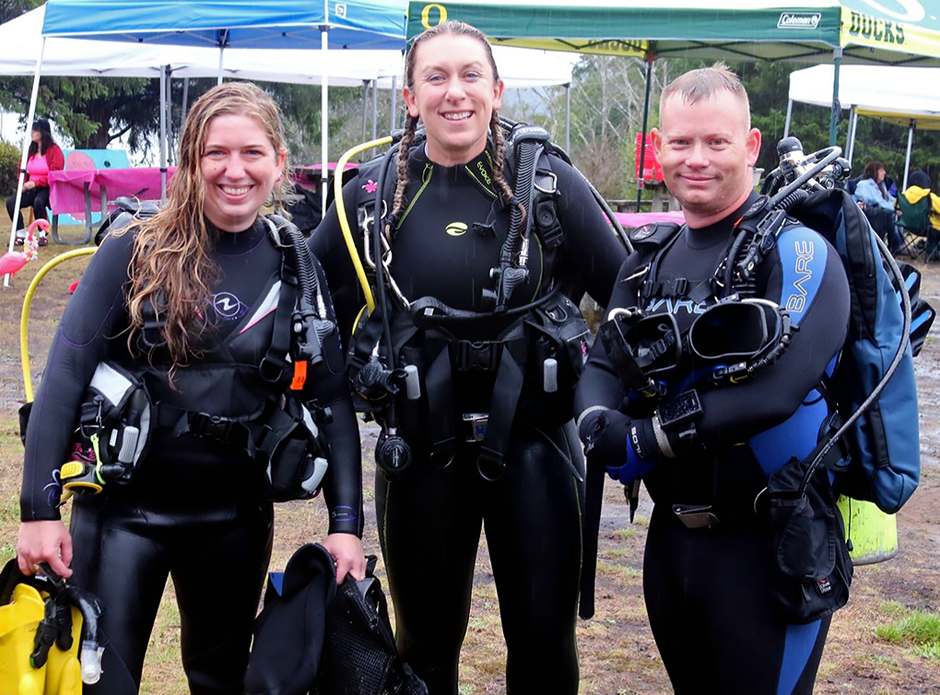 Since 2008, Dive for a Cure has raised over $731,000 for breast cancer research at the OHSU Knight Cancer Institute, spearheaded by founder and organizer Diana Hollingshead.
"I've been surprised at how many people want to be involved and support Dive for a Cure — our community is amazing," she said. More than 200 people gather for the flagship event each year.
Coming Attractions Theatre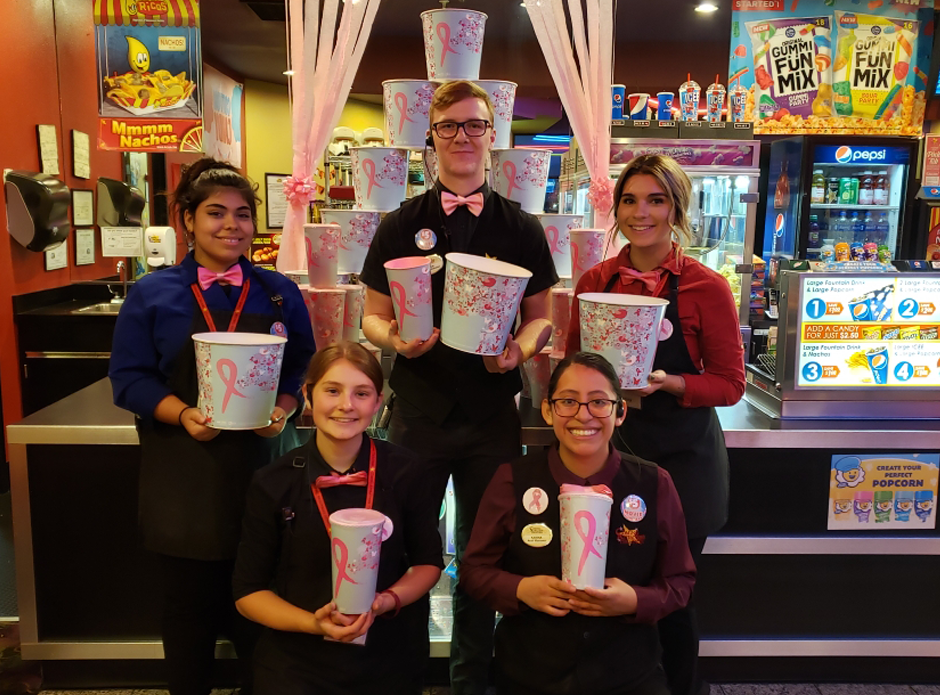 Coming Attractions Theatre launched its first campaign in 2014 for the OHSU Knight Cancer Institute to support breast cancer research.
In 2019, for every "Pink Combo" of popcorn and sodas they sold, they donated $2 to the institute.
"As a local business ourselves, we understand the importance of community and want to support our local communities in the Pacific Northwest," said Kim Neufield, director of sales promotion. "Most people will likely be affected by cancer, in some way, during their lifetime. We believe that the research being done at OHSU has the true potential to impact numerous people's lives, particularly in our surrounding communities."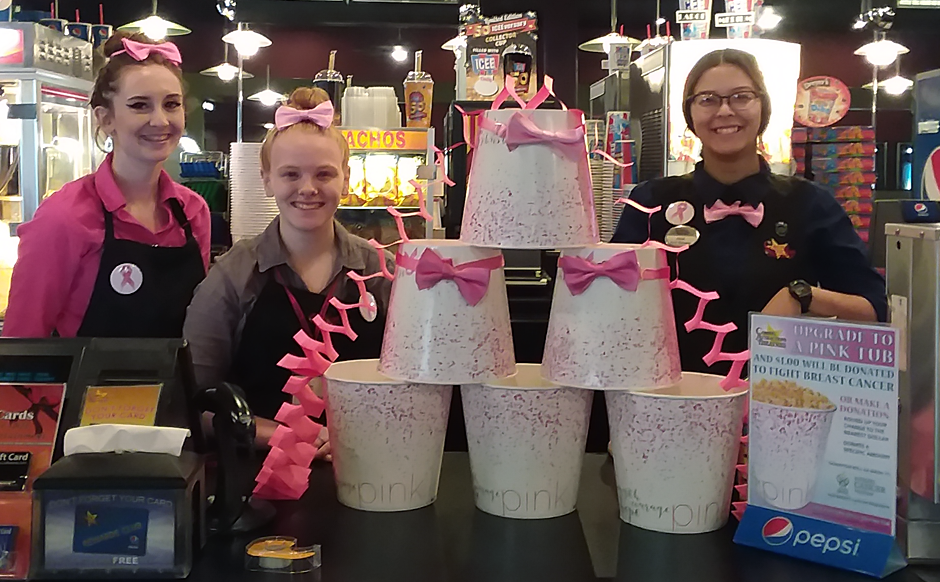 Since 2014, Coming Attractions Theatre has donated more than $87,000 to breast cancer research. The theatre headquarters is located in Ashland, Oregon, with 17 theatres along the West Coast from northern California to Alaska.