Emily Hauser was six months postpartum with her second child when she received the diagnosis. Breast cancer. Four tumors — one the size of a walnut. She also found out she had the mutated BRCA 1 gene, an inherited mutation that increases the risk of breast cancer.
It all started when her older daughter bumped Emily's chest, and she felt an unusual amount of pain. The next day she noticed a lump while pumping at work. At first, Emily thought she had a clogged milk duct, but when it wouldn't go away, her doctor ordered an ultrasound. Then a biopsy.
The breast cancer diagnosis that followed came as a complete shock. The news also arrived on the exact same day that Emily signed the papers on their new house, and the same week that her husband lost his job, and they found out their beloved St. Bernard had bone cancer.
"It was a really rough few days," Emily said. "Probably some of the most intense of my life. Taking it one minute, one hour, one day at a time is all you can do."
That approach helped her get through an extremely aggressive chemotherapy treatment, followed by right mastectomy surgery, lymph node removal, radiation, and another round of chemotherapy. A routine MRI scan eight months later revealed that the cancer had spread to her lymph nodes on her left side. This time, her oncologist, Zahi Mitri, MD, prescribed a new targeted oral chemotherapy pill.
"That targeted oral chermo drug was life changing. As much as I did not want to take it at first, it saved me."
"I did not want to do any more hardcore therapies like chemo," Emily said. "Once my cancer had spread to my left side, Dr. Mitri and my care team wanted to try something new. After taking the medication for six months, the drug had shrunk the cancer quite a bit and seemed to be doing a good job at keeping it at bay.
"That targeted oral chemo drug was life changing. As much as I did not want to take it at first, it saved me. And if it were not for people supporting the Knight Cancer Institute, I may not have gotten that drug, and I might not be here right now. I have known family friends who died from breast cancer, and I cannot help but think that they might still be here today had the drug been around when they were going through cancer."
Emily went through a left mastectomy with lymph node removal, and she is currently addressing a condition called lymphedema, a blockage of the lymphatic system, which can happen after lymph node removal.
"I have felt crappy for so long, but I'm thankful to be here. My number one priority: watching my kids grow up," Emily said. "Throughout this entire experience, my kids actually helped me stay positive. They were the reason I got out of bed every morning; they were the ones who made me laugh when all I wanted to do was cry.
"As hard as it was to be a mom of a toddler and new baby while going through intense treatment, I can honestly say I probably would not be here today if it were not for them. They helped me not give up."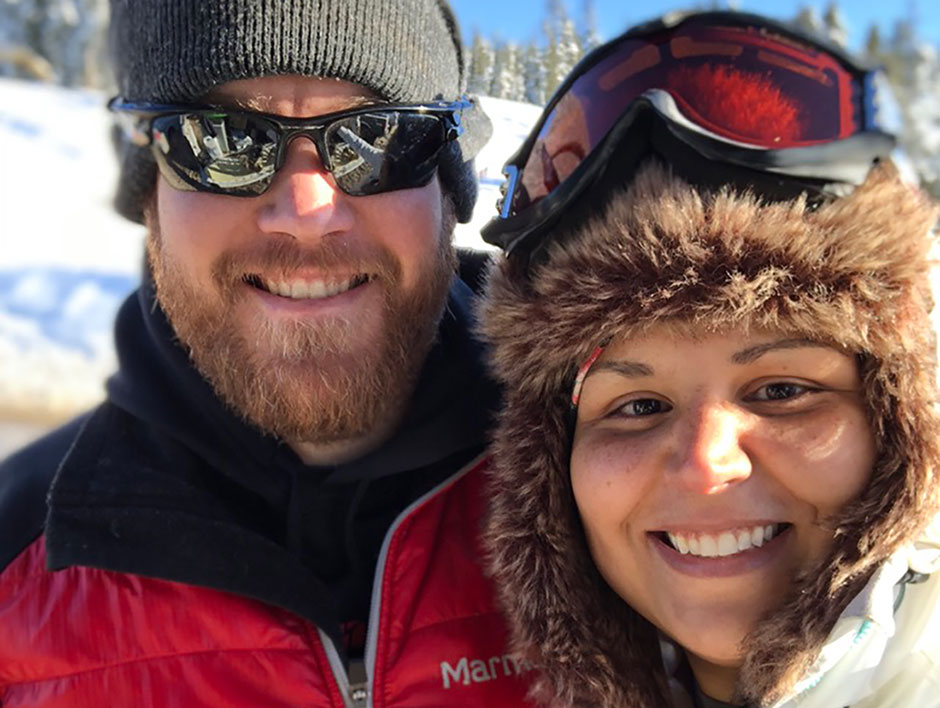 Living her best life
Survivorship means and looks different for each cancer survivor. For Emily, it's about living her best life, with the people who matter the most by her side.
"I try not to sweat the small stuff because, in the grand scheme of things, does it really matter?" Emily asked. "I had to confront my mortality as a 28 year old, which is eye-opening."
For Emily, not a day goes by that she doesn't think about her cancer, her side effects and her prognosis. "There are good things that come from that — like going for what I want in life, having a drive, and actually doing things instead of merely thinking or dreaming about them.
"But there are some unpleasant things, too. I struggle with anxiety, and I think that every little pain or ache in my body is the cancer coming back. It's stressful knowing there isn't a guaranteed tactic I can do to prevent the cancer from returning."
"I knew cancer was a life-changing event, but you just cannot explain to someone who has never had it how life changing it is."
To help with some of that anxiety, Emily currently sees her oncologist every three months and has scans every six months to a year. She also includes acupuncture, nutrition and exercise as part of her ongoing health regimen.
"I don't believe that one approach can do it all," she said. "While drugs and radiation have made a huge dent in fighting off my cancer, I believe there is more that goes into healing, like emotional health, energy and overall physical wellbeing — and OHSU is making a lot of headway in this respect. My oncologist is supportive and open to all these co-therapies."
Upon reflection of everything she has experienced thus far, Emily is most surprised by the changes within herself. "My personality, my thoughts, the way I parent…they're all different. I knew cancer was a life-changing event, but you just cannot explain to someone who has never had it how life changing it is."
She's also extraordinarily grateful for the Knight Cancer Institute: "When I was first diagnosed, I wanted second opinions. I called the Dana Farber Institute in Boston to ask them for a referral. The consultant on the phone was talking to me about where I was going for care, and I told her OHSU. She paused on the phone for a minute and said, 'You know…that's a really good hospital to be getting care at.' I thought: Well, if someone across the country knows how great OHSU is, then I must be in the right place."