Families heal together. Today, we are a giant step closer to providing a new home for healing for out-of-town patients and their families.
OHSU has met its fundraising goal, raising more than $32 million to build the Gary & Christine Rood Family Pavilion, a new five-story guest house for patients who need to travel to OHSU and Doernbecher Children's Hospital for specialized, long-term care.
This achievement would not have been possible without the statewide — and nationwide — support from donors. The new guest house is funded entirely by donations. More than 1,900 donors contributed to the construction of the guest house, representing 32 of Oregon's 36 counties, 18 Washington counties and 38 other states.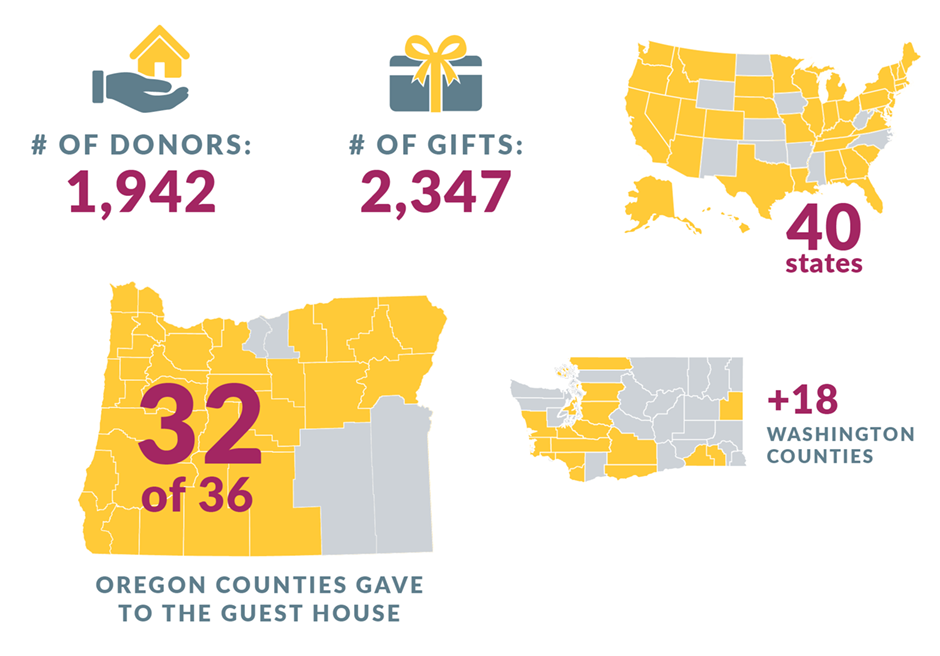 "It's important to have the guest house so people have a place to go during the toughest times of their lives," said Sarah Wood, a nineteen-year-old who had to travel with her family from their home in Eagle Point, Oregon to receive treatment for brain cancer.
The guest house will meet a sizable demand for comfortable, affordable housing convenient to OHSU. Nearly half of OHSU's adult and pediatric patients reside in rural Oregon or neighboring states. Many of them struggle to find temporary housing in Portland when they travel to OHSU for complex treatments such as surgery, bone marrow transplants and participation in clinical trials.
"This is a signature achievement for OHSU, and a critical step forward in assuring we can serve all who seek our expert help, no matter where they live," said Joe Robertson, M.D., M.B.A., OHSU president. "Healing doesn't just take place inside hospital or clinic walls – patients need support from loved ones or others going through similar health experiences. All of us at OHSU are so grateful to the many generous donors who understand, as we do, the important role the comfort of home and community plays in helping patients get well."
OHSU broke ground on the Rood Family Pavilion in spring 2016. The facility is scheduled to open in spring 2019.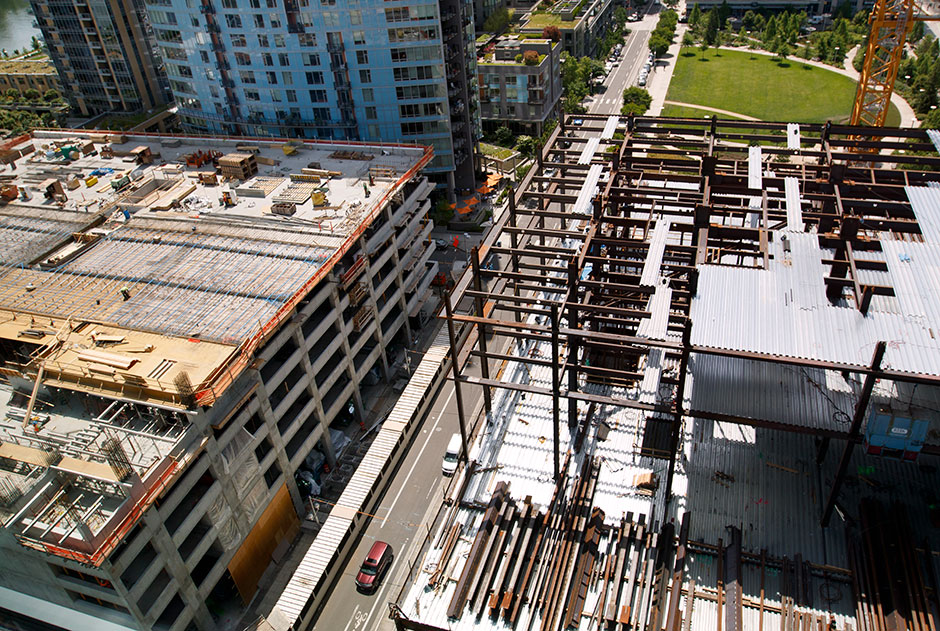 The guest house is named in honor of Gary and Christine Rood of Vancouver, Wash., who made a transformational $12 million gift to the facility in April 2016.
"We are thrilled that so many people have stepped up to support this unique guest house that will truly be a home for healing for thousands of children and adults and their families who travel to OHSU for specialized care," said Gary and Christine Rood. "This project is very meaningful to us, so we are extremely pleased to know the focus can now shift completely to finishing construction and opening this beautiful building in 2019."
In addition to the Roods, significant donors to the project included George and Janet Boldt of Wilsonville, Oregon; Credit Unions for Kids, a consortium of Oregon and southwest Washington credit unions; the Lematta family of Vancouver, Washington; the Silver family of Portland, Oregon; and The Ford Family Foundation of Roseburg, Oregon.
Ronald McDonald House Charities of Oregon and Southwest Washington will furnish, equip and provide programming for the pediatric portion of the guest house, and contract with OHSU to operate the entire facility.