Three-year-old Aliyah was at home with a babysitter when she noticed an exercise band tied to a pole. As a naturally curious toddler, she tugged on it. Then the band snapped off and hit her right eye.
Jessie Arambul, Aliyah's mom, rushed home and took her to their family optometrist. Aliyah's iris filled with blood. Her eye pressure was high, signaling that she was at risk for permanent vision loss. She began vomiting and became lethargic.
The optometrist immediately recommended that the Arambuls drive straight to OHSU Doernbecher Children's Hospital's emergency room — three-and-a-half hours away from their home in Pasco, Washington. It was the beginning of a two-year journey, with three surgeries, several appointments and countless eye drops.
Specialized eye care
The Arambuls arrived at Doernbecher's emergency room later that night, where staff helped rid Aliyah's eye of excess fluid. They then referred the Arambuls to ophthalmologist Lorri Wilson, MD, at the OHSU Casey Eye Institute to receive specialized care.
"Dr. Wilson's rapport with Aliyah was amazing," Jessie said. "Aliyah is shy by nature, and, of course, in this situation she was scared and in pain, and she had just barely turned three."
Although Aliyah's eye looked better, it was still damaged. A week later, she got a cataract, a clouding of the eye's lens. Doctors then performed surgery to insert an artificial lens to help clear Aliyah's vision.
"If Dr. Wilson and the Casey Eye Institute were to completely up and move across the country, I would still fly Aliyah to see them. There is absolutely no one else I would entrust completely to handle her care."
From there, Aliyah's eye care was intensive. Jessie had to put six drops in Aliyah's eye each day. Aliyah also wore a cover over her good eye for four hours a day in order to rebuild the connections to her injured eye — a process called patching. Throughout her entire journey, Aliyah underwent three surgeries to correct the damage.
"Dr. Wilson was always honest with us about her prognosis," Jessie said. "She gave us the best- and worst-case scenarios so we were always prepared. When we had setbacks it wasn't a huge surprise, and she celebrated with us when we had our victories."
Celebrating victory
After nearly two years of wearing her eye patch, Aliyah was cleared to take it off — and the Arambuls marked the occasion with a celebratory photoshoot. Aliyah removed her eye patch for the final time on camera.
Aliyah dressed up as her favorite character in her favorite color: a pink Wonder Woman. On the back of her cape were pink numbers representing how long she wore her patch: 2,646 hours.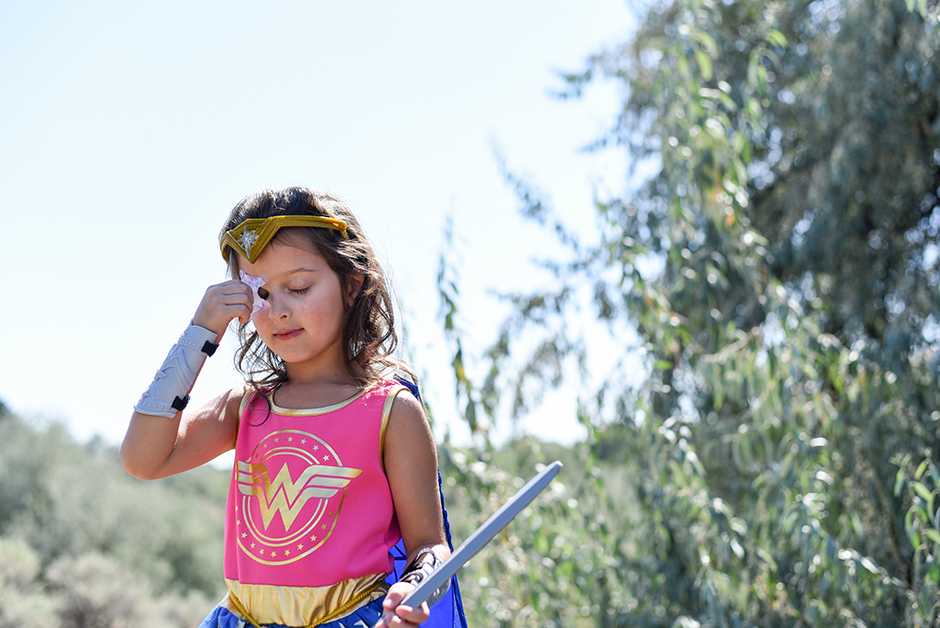 Today, Aliyah's vision in her right eye is 20/25 and has been holding steady for a year. She still wears glasses to help her vision, and will continue to follow up with Dr. Wilson to make sure there is no regression in her sight.
"Honestly, I could never put into words all the times Dr. Wilson helped us make it through this," Jessie said.
"If Dr. Wilson and the Casey Eye Institute were to completely up and move across the country, I would still fly Aliyah to see them. There is absolutely no one else I would entrust completely to handle her care."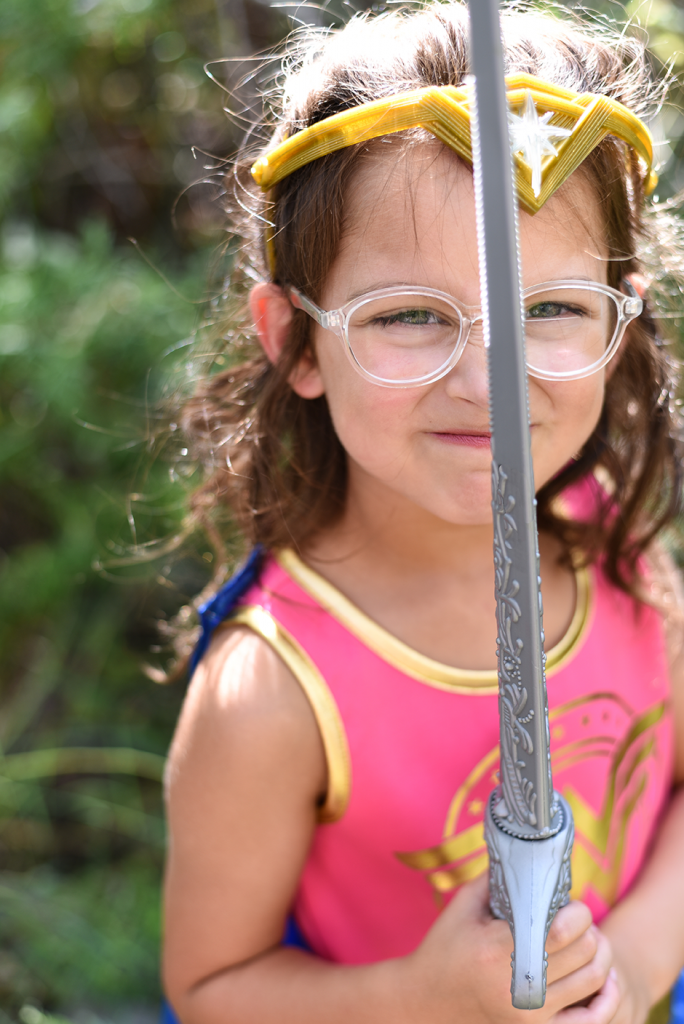 Building on success
The OHSU Casey Eye Institute is driven by a simple and ambitious goal: To create a future in which no one has to go blind.
The institute is a world leader in eye care. To further its mission, expand capacity and serve more patients, Casey is building the Elks Children's Eye Clinic, a new, 60,000-square-foot building next to its existing facility.
---
Help OHSU Casey Eye Institute end preventable blindness.
The Elks Children's Eye Clinic will be the nation's first free-standing eye institute for pediatric patients. It will also house Casey's pioneering programs in ocular gene therapy, macular degeneration research and treatment, advanced imaging technology, and more — providing the necessary space to continue Casey's world-leading research. The building is being entirely funded through philanthropy.
The clinic is scheduled to open in late summer 2020, and will double its capacity to serve patients and advance groundbreaking research that will benefit people around the world.