Community Fundraiser FAQ
Frequently asked questions about organizing your own fundraiser for OHSU or Doernbecher Children's Hospital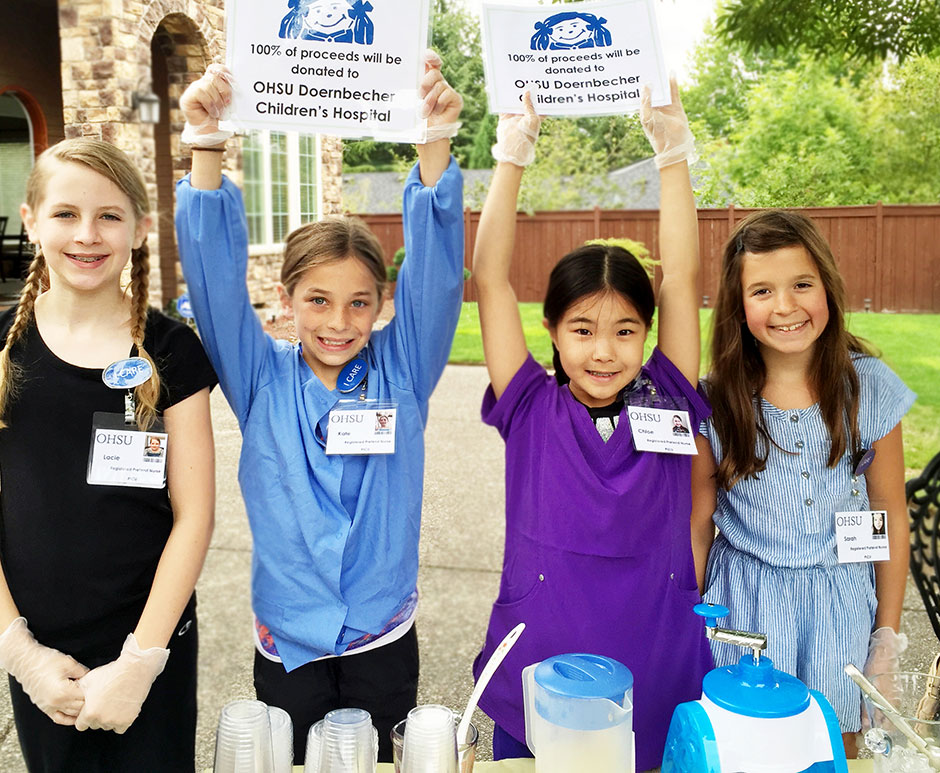 Where do I send the funds raised after the completion of my fundraising event/initiative?
Within 30 days following your fundraiser, please submit funds payable to "OHSU Foundation" or "OHSUF" along with donor information. All donations collected should be sent to (please do not mail cash):
OHSU Foundation
Attn: Community Fundraiser
P.O. Box 29017
Portland, OR 97296
Will donors to my fundraising effort receive tax receipts?
Only checks and cash donations ($5.00 or greater) clearly labeled with the donors information, will be provided with a tax deductible receipt in accordance with tax regulations. Use the Fundraising Tracking Form to keep track of your donors.
What is the OHSU Foundation Tax-ID #?
The OHSU Foundation is a 501(c)(3) non-profit organization. Our Federal Tax ID number is 23-7083114. Contributions are tax-deductible to the fullest extent allowed by law.
Can a Doernbecher representative or hospital staff person attend my event?
Due to limited resources, we cannot guarantee that a Doernbecher representative or a hospital staff person will be able to attend your event. In addition, the OHSU Foundation cannot assist in the planning or execution of your fundraiser.
Can I conduct a raffle at my fundraiser?
Oregon law requires special licensing to conduct a raffle. If your organization would like to conduct a raffle, a license from the Oregon Department of Justice must be obtained (organizations must be tax exempt). Please review the Department of Justice raffle information if you are considering conducting one.
Does Doernbecher Children's Hospital accept material gifts, such as toys, blankets, etc.?
Please refer to the Doernbecher Wish List. All donated items must be brand-new and unwrapped. Please contact the Child Life department at 503-418-5388 to arrange a time to drop off donations at the hospital.
Doernbecher Children's Hospital
700 SW Campus Drive
Portland, OR 97239
For more information, visit the Child Life webpage.