Hometown: Vancouver, WA
Diagnosis: congenital heart defect, heart transplant
Shoe: Air Jordan XIV Retro
Good luck keeping up with Ethan Ellis. This athletic, mile-a-minute guy is passionate about basketball and dreams of playing professionally one day.
You'd never know from his wicked sense of humor and upbeat attitude that he's endured six open-heart surgeries (three of them at Doernbecher). But Ethan was born with hypoplastic left heart syndrome, a condition where the left side of the heart is very underdeveloped. Although he initially thrived as a child after three staged surgeries, 11 years later his heart started to fail. He underwent two heart valve surgeries but ultimately needed a heart transplant, which he received at Seattle Children's Hospital in 2019. 
Although it's been a long road, Ethan likes to keep things in perspective. "I was so much luckier than some kids — I had 11 good years when I was able to stay out of the hospital before I got sick again."
If you really want to see Ethan light up, just ask him about his Air Jordan XIV Retros. At the mere mention of them, he breaks into a wide smile and rubs his hands together with glee. "Oh man, I can't believe I got to design Jordans! When they told me, I was speechless."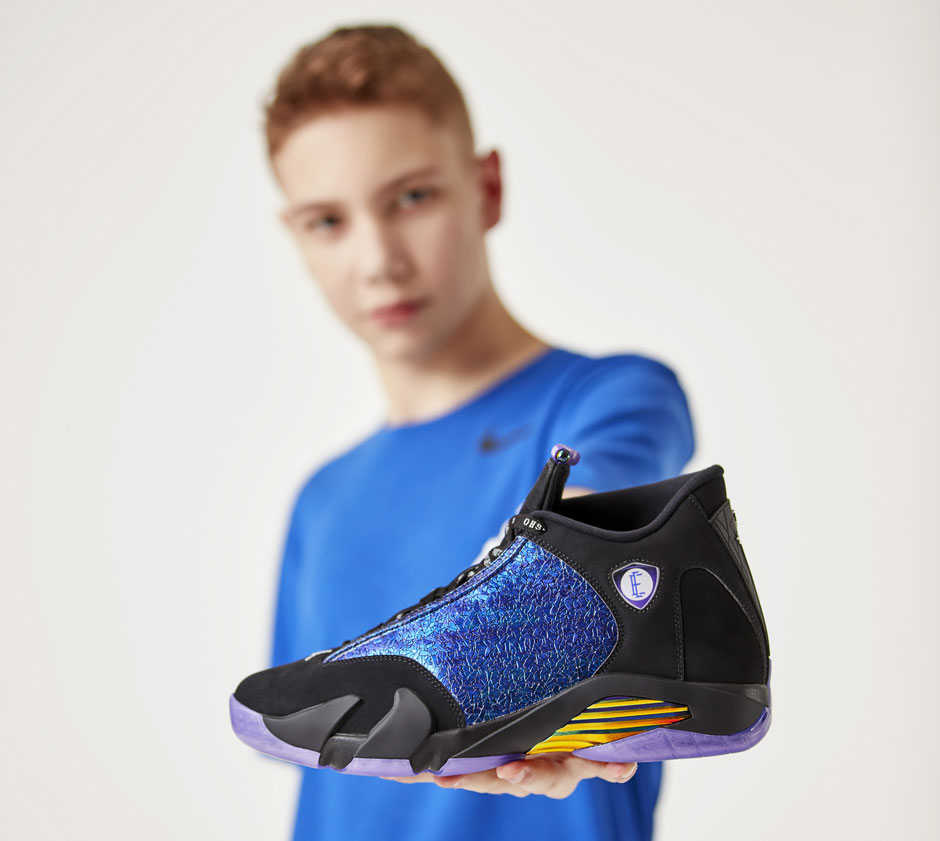 Ethan's design is a tribute to both the game he loves and the people and places that were a part of his health journey. The reptilian accents are a nod to his favorite team, the TCU Horned Frogs. The number 6 represents his heart surgeries, while the laces feature the hospitals where he received care. On the tongue, you'll find the name of his pal and fellow patient, "Lil' Rey."
"Lil' Rey is a cool little kid who was in the hospital with me being treated for the exact same condition," explains Ethan. "He got a new heart too."
While Ethan admits that his dream of playing pro ball might be a long shot, he says he has a pretty epic back-up plan: becoming a pediatric cardiologist. Whatever he chooses to do, rest assured that he'll do it with positivity and a heart full of gratitude.
"Honestly, I'm just always happy," he says. "I'm also really thankful to be alive."
"I was so much luckier than some kids – I had 11 good years before I got sick again."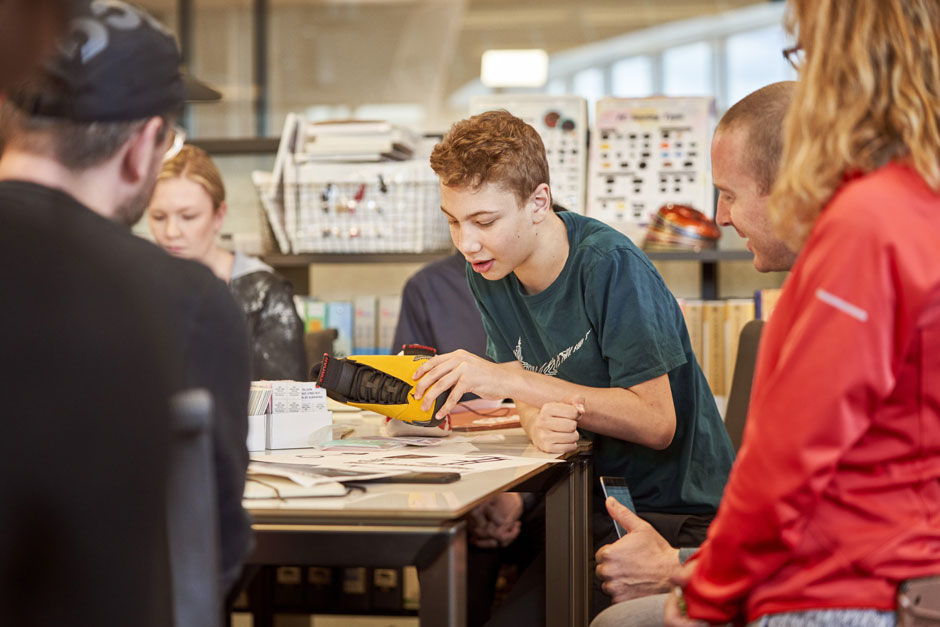 Learn more about Doernbecher Freestyle.