Age: 11
Hometown:
Diagnosis: Kidney transplant
Shoe: Nike Air Foamposite One
As a proud member of the Klamath Tribes, Coley Miller's ancestral roots run deep in the large Native American community where she grew up in Southern Oregon. While she has many happy memories of playing in the nearby forests and rivers as a child, Coley also remembers long days in the hospital being treated for chronic kidney disease.
"Coley was born with renal failure," explained her dad Vernon. "One kidney was so small it didn't function at all, and the other was half the size that it was supposed to be. She managed to go for over seven years on that one teeny kidney before it started to fail."
On Coley's eighth birthday, she received a very special gift—a new kidney from her mom Natalie. "My mom is my hero," said Coley. "In fact, my whole family has been so supportive, encouraging me every step of the way."
Armed with her brand-new kidney, this outgoing, friendly girl is able to spend less time getting treatments and more time doing the things she loves, like coloring, playing basketball, and hanging out with her extended family. (She has over 70 cousins on her dad's side alone!).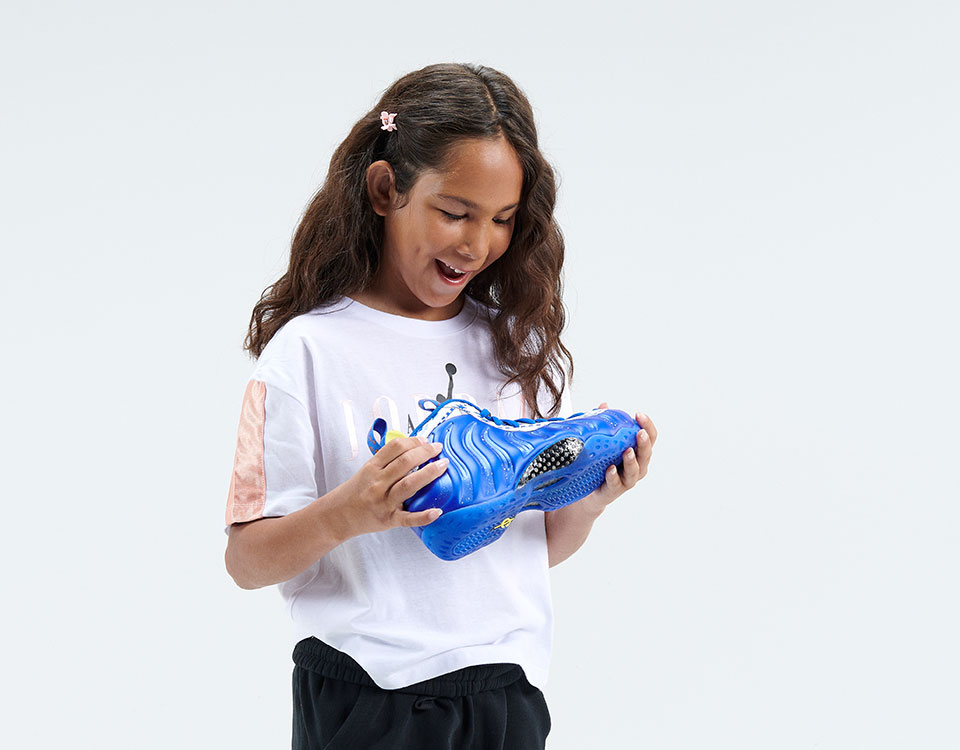 Coley's collection honors her Native American culture with a custom basketweave graphic incorporating a quail plume design. The galactic backdrop is tribute to her mother, who loves to watch the stars with Coley. And as for the phrase ho mas gi on the outsole, that's a reminder to Just Do It in the Klamath language.
"I really wanted to do something that represents my people," Coley explained. Her design team even met with the Klamath Tribal Council to be sure that her design accurately reflected the Klamath culture.
Coley says the fact that her shoe will help young patients like her makes her very happy, and even offered a bit of well-earned wisdom for other kids facing a medical challenge: "It's important to maintain a positive attitude," she advised. "Sometimes you've got to fake a smile, and eventually a real one will catch up."