Age: 15
Hometown: Sherwood, Oregon
Diagnosis: Inflammatory bowel disease
Shoe: Nike Air Max 90
Talk about a one-two punch: when Emerson Harrell was 12 years old, he started experiencing severe stomach issues that turned out to be Inflammatory bowel disease. Then in the middle of a tough year of treatments and surgeries, COVID-19 hit, further adding to Emerson's stress and isolation. Yet despite all this, he never lost his cheerful disposition.
"Emerson is a perfect example of resilience," said his attending physician Dr. Henry Lin. "Even during the pandemic, he still found ways to stay active and positive."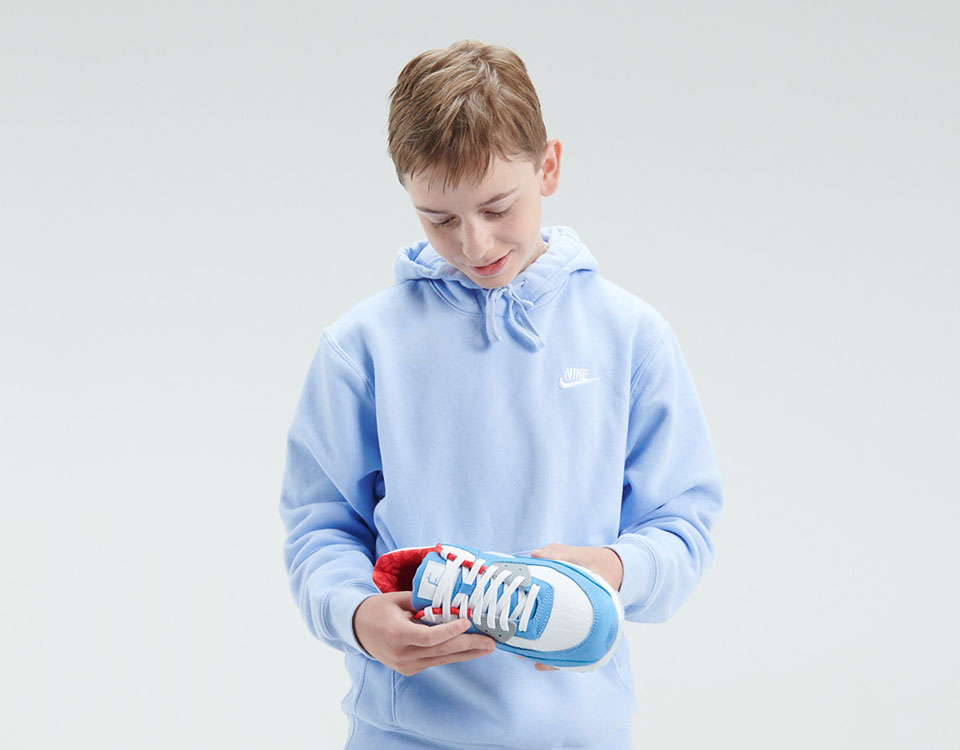 For Emerson, the secret to his upbeat attitude is simple: "I just focus on the good stuff, and try not to dwell on the bad stuff," he said.
With his disease under control, Emerson is once again able to fully enjoy the things he loves best: playing video games, watching sports, and collecting sneakers (ten pairs and counting!). Now Emerson can add another pair to his prized collection—his signature Nike Air Max 90s.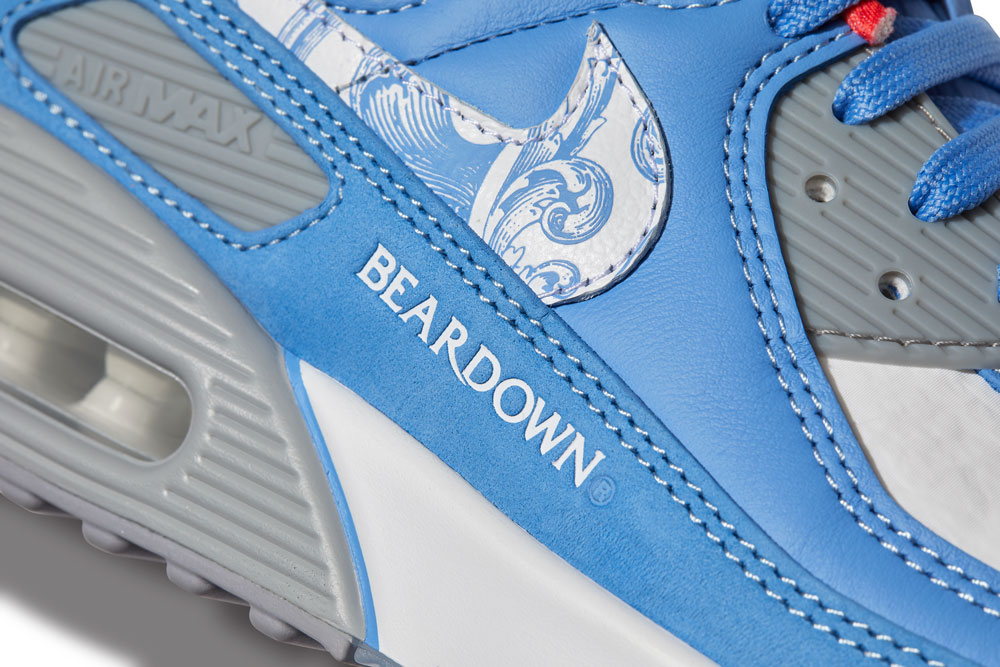 Emerson's kicks are inspired by his dreams of becoming an investor and feature U.S. currency graphics on the Swoosh. His first initial has been reimagined as a dollar sign on the tongue and back heel, while the sockliner features the GPS coordinates of his home. The phrase Bear Down on the side panel is a shout-out to Emerson's beloved Arizona Wildcats and a rally cry for all of life's challenges.
Finally, if you're wondering about the E.O. inside the shoe, Emerson has a humorous explanation. "When I was a little kid, those were the only two letters I could write," he grinned. "So I thought I'd add a throwback to my childhood."
Besides the thrill of getting to design his own signature shoe, Emerson says his favorite part of the experience was working with his Nike design team. "They were so nice and really listened to me," he said. "We've gotten so close through this process—they really feel like family."
Speaking of family, Emerson describes his as true heroes. "I look up to my family a lot, because they've supported me through everything and have always been there no matter what. To me, that's what a hero does."