Age: 10
Hometown: Springfield, Oregon
Diagnosis: Cleft palate
Shoe: Nike Zoom Vomero 5
You heard it here first: the future will be assembled by Jaren Heacock. Equal parts energy and ideas, this tech-savvy 11-year-old loves creating, coding, and building bots for his Lego robotics team. (At a recent competition, his robot "Mrs. Waffles" took top honors).
Jaren was born with a cleft palate and adopted from China when he was just two years old. Since then, he's undergone dental surgery, a rhinoplasty, bone grafting, and a complex procedure to lengthen his soft palate. He's also worked hard in speech therapy to become the articulate, well-spoken kid that he is today.
"The whole team at Doernbecher has really rallied for Jaren and provided exceptional care that dramatically changed his trajectory in life," said his mom Kelli. "They're all so thoughtful and nice, and took the time to answer my questions," Jaren added.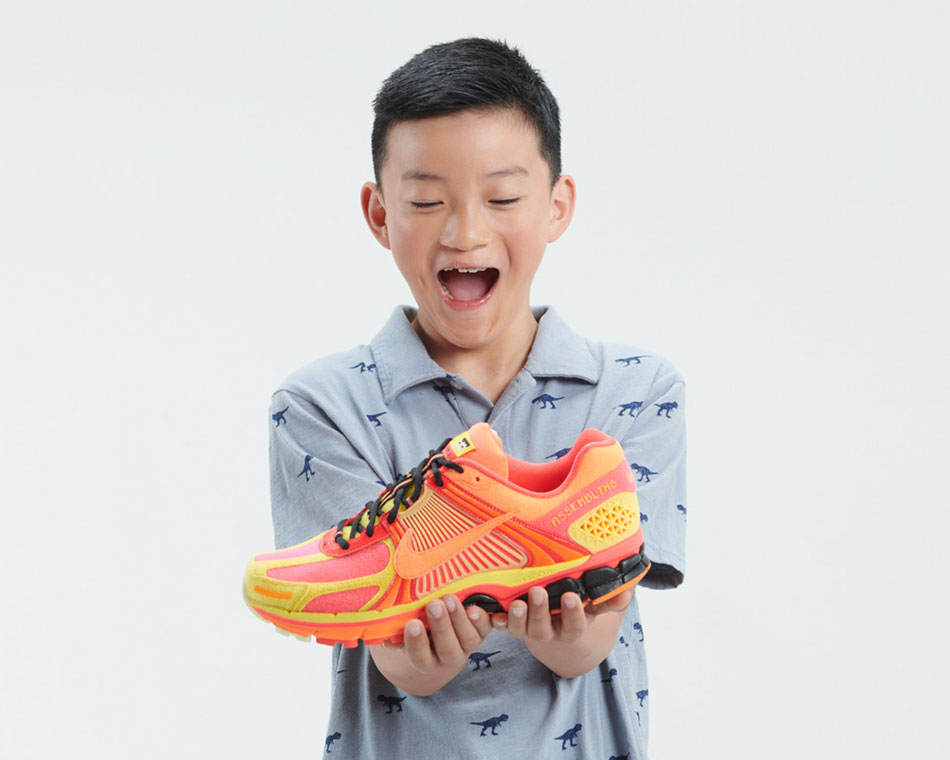 For his medical team, the admiration is mutual. "Jaren is the perfect representation of resilience in the face of adversity," said Pediatric Nurse Practitioner Catherine Henning. "He takes great pride in his experience as a child with a cleft and never sees his limitations as a sign of weakness."
Jaren's collection captures his inventive spirit with interchangeable patches and honors his Chinese roots with dragon-inspired design cues. "I was born in the year of the dragon, so I thought that would be cool," he explained. Look inside the shoe, and you'll find what matters most to Jaren—the names of his siblings, along with fireworks to represent the Chinese New Year.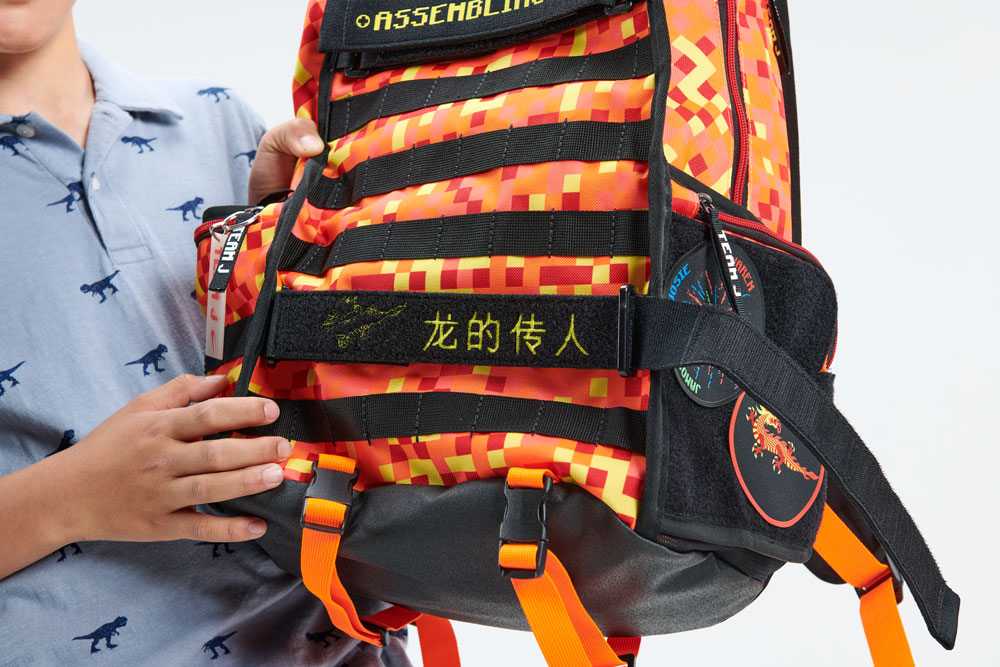 It should come as no surprise that Jaren plans to become a tech designer one day and loves the idea of traveling the world to learn from the creators, designers, and engineers that he admires most. And what will he do when he makes it big in the tech world? "I would take all my doctors out to fun places to thank them for everything they've done for me," he said emphatically. "I would also buy each of them a GoPro so I can watch them work."