Age: 8
Hometown: Clackamas, OR
Diagnosis: Congenital cyanotic heart disease
Shoe: Air Max 1 '86
Her name is Hailey, but you can call her the Queen of Hearts. When she was born, doctors discovered that the chambers, valves, arteries and veins of her heart hadn't formed correctly, depriving her body of much-needed oxygen. Hailey had her first surgery when she was just eight days old, followed by four more surgeries over the years to help her heart function as it should.
While she's not a big fan of all the medical procedures, Hailey always shows up to Doernbecher with a smile on her face — and a style game that's on point. "The first time I met her, she was rocking pink Chuck Taylors and a leopard faux fur coat," recalled Doernbecher social worker Katie Lee, LCSW.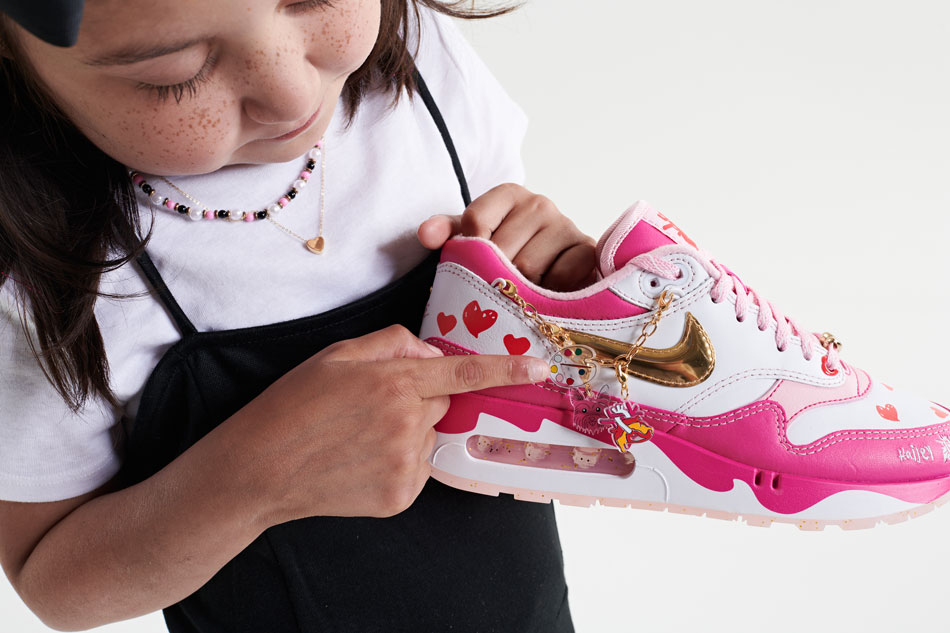 Hailey's keen fashion sense was put to good use on her Air Max 1 '86. She went with a bright pink palette to represent her impressive doll collection and gold accents to match her sparkly personality. For those who love to accessorize, the detachable gold chain can be worn as a bracelet and comes with mix-and-match charms featuring some of Hailey's favorite things, like painting, rainbows and ice cream.
To honor her medical journey, Hailey also added an anatomical logo that's a replica of her one-of-a-kind heart. Meanwhile, hand-drawn hearts are scattered across the upper — and even the eyelets are heart-shaped. "I wanted to raise awareness for the other kids like me that have special hearts," she explained.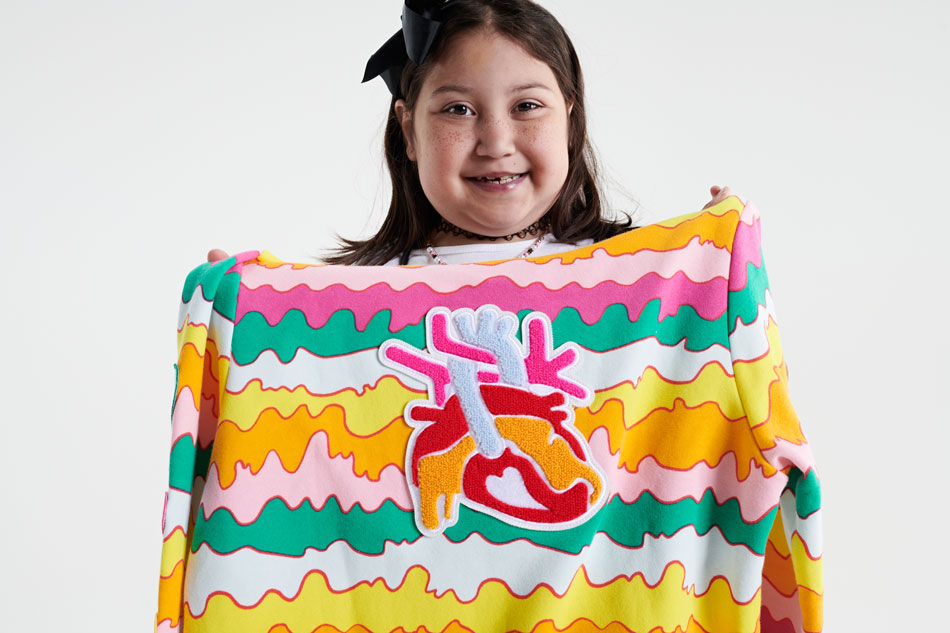 When she grows up, Hailey says she'd like to be a nurse so she can help other people get better. "The nurses at Doernbecher do so much for me," she said. "Every time I spend the night at the hospital, they bring me popsicles and find ways to make me smile. I wouldn't want to be a patient anywhere else."