Age: 15
Hometown: Yacolt, WA
Diagnosis: Brain tumor, narcolepsy
Shoe: Nike Dunk High
Macey is a warm, intelligent teen who enjoys playing the piano, camping with her family and baking treats for all her favorite people. (She's known for her chocolate chip cookies.) She wants to be an American Sign Language interpreter when she grows up and is already taking classes to help her reach her goal. "It's so much fun, and I'd like to do something that will help people," she said.
Diagnosed with a large brain tumor at age 5, Macey has undergone multiple surgeries and still faces significant medical challenges like narcolepsy and decreased hormonal function. As a result, she'll need to be on life-saving medication for the rest of her life.
While it would be easy to feel angry at her situation, Macey chooses to focus on the silver linings instead. "I get to go to cancer camp every year, and having a handicapped parking permit is pretty nice," she joked. "You have to take the wins where you can find them!"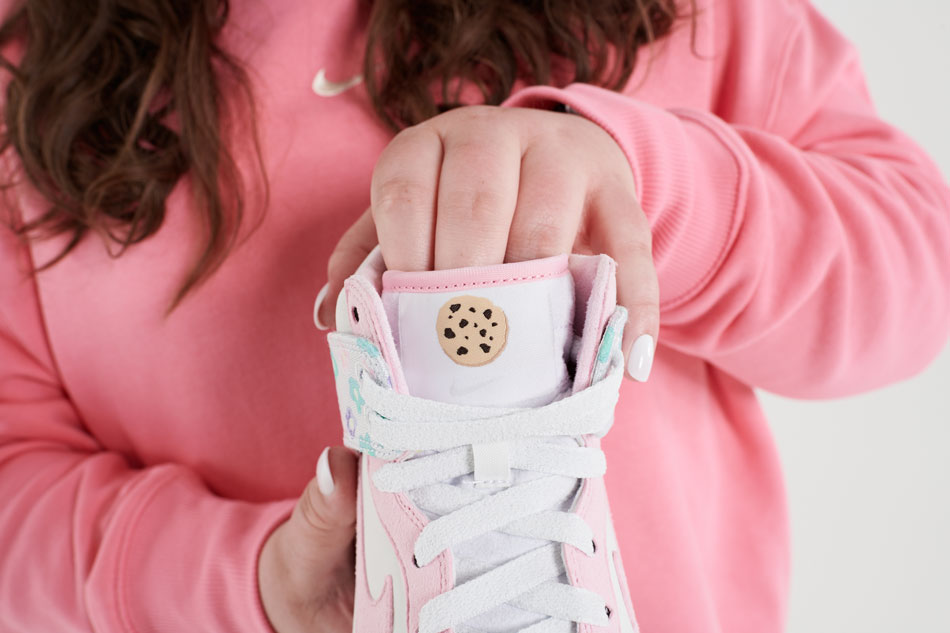 Macey's positivity is evident throughout her flower-powered shoe, with the all-over print drawn by Macey herself. The lateral heel sports a grey ribbon symbol on the upper to celebrate her status as a brain cancer survivor. On the midsole, you'll find the phrase that guides Macey in everything she does: SHE BELIEVED SHE COULD, SO SHE DID. "It speaks to the strength and courage that we all have inside" she explained.
As if you needed any more reason to buy a pair of her Nike Dunk Highs, Macey decided to sweeten the deal: Inside, you'll find the recipe to those (soon-to-be) world-famous chocolate chip cookies.
"Normally, the recipe would be top secret," she smiled. "But this is for a pretty great cause."