Age: 14
Hometown: Portland, OR
Diagnosis: Juvenile idiopathic arthritis
Shoe: Nike Cortez
Sydney Little is a girl of many talents. She swims competitively. She paints. She draws. And should you ever try to race Sydney running backwards, she will most certainly beat you. "It's not a very useful skill, but for some reason I can run backwards really fast," she laughed.
In December of 2020, Sydney was in the middle of swim season when her knee started to swell. Then her other joints started to hurt, along with other troubling symptoms. "I was always freezing cold, and my range of motion was so limited that I couldn't train effectively," she said.
Genetic testing revealed juvenile idiopathic arthritis, which Sydney manages with the help of steroid injections and frequent check-ins with her care team at Doernbecher. "Dr. Hoffman has been invaluable in helping remedy my symptoms, and he encourages me to follow my dream of becoming a Division 1 swimmer," she said.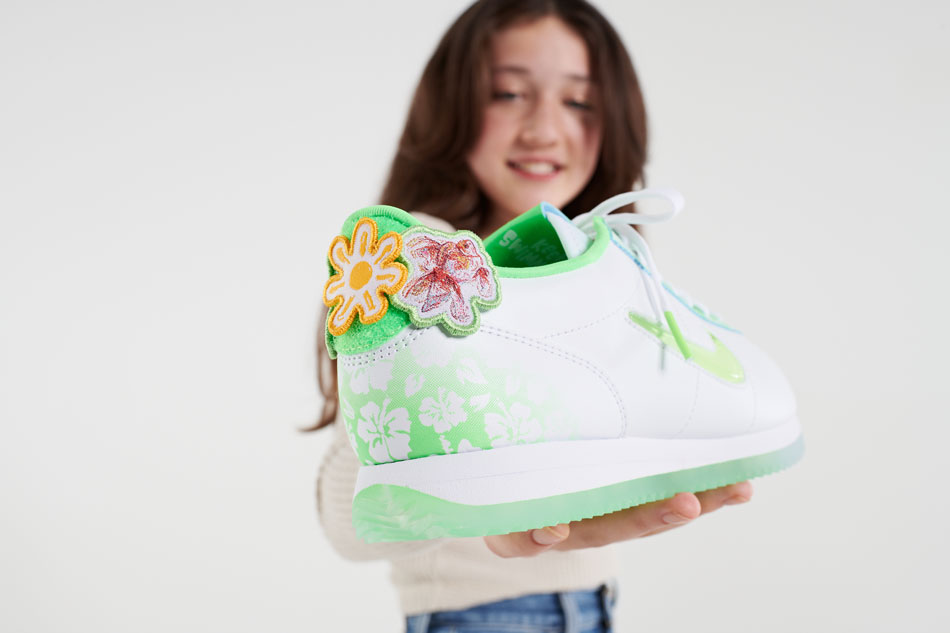 Sydney's vibrant shoe is a walking masterpiece filled with her hand-drawn artwork and features fun, interchangeable elements so you can wear it your way. The hibiscus flower represents the Hawaiian leis her team wears, while the brilliant sunset print inside the shoe is an exact replica of a painting Sydney created. Other pieces in her collection are emblazoned with the words Keep Swimming as a reminder to keep going when life throws you a challenge.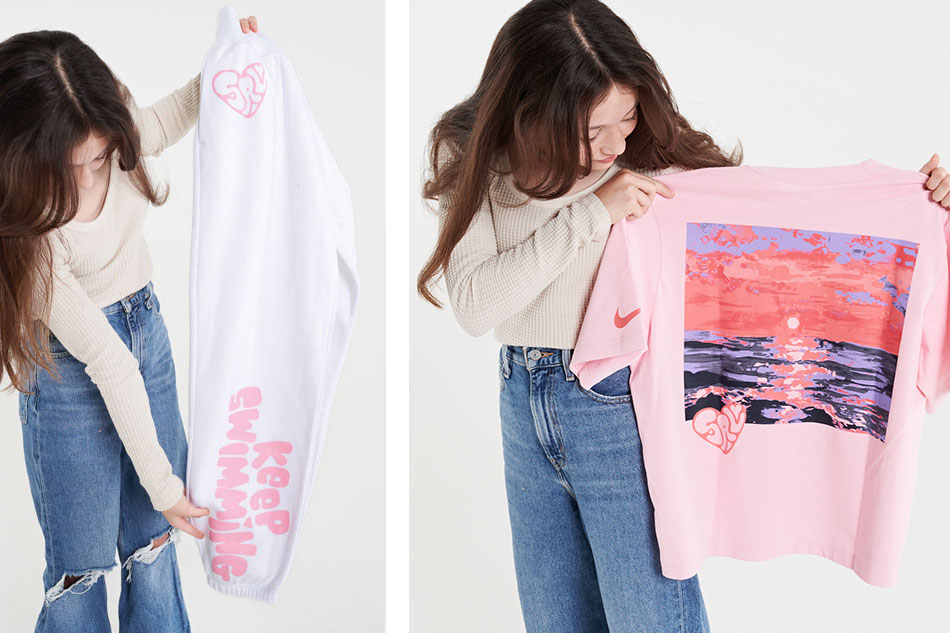 Although she just started high school this year, Sydney is already thinking about college. Currently, Stanford University is at the top of her wish list, and she says she'd like to study law or…something else. "Honestly, I'm not sure yet," she admitted. "I just want to do something where I can make a difference."
We'd say she's off to a good start.