This past year has been one we'll never forget.
We have faced challenges that have shifted our world. And yet science has continued to advance. We have witnessed an astonishing outpouring of support and made sacrifices to keep each other safe.
We stood — and continue to stand — united in our shared belief that we can make an impact. Together, we can create a healthier world.
Over the past year, OHSU has continued on the path toward life-changing treatments for devastating diseases, invested in and strengthened our communities, and provided leadership during the largest pandemic this world has seen in over a century.
Supporters invested a total of $115 million in the life-saving work of OHSU and Doernbecher Children's Hospital.
We are closer to crossing the finish line of our ONWARD campaign and reaching our $2 billion goal. Philanthropy powers this work and makes OHSU stronger.
This past year, donors gave
$115,000,000 to OHSU & Doernbecher
Read on for select highlights of world-changing research, achievements and milestones from this past year.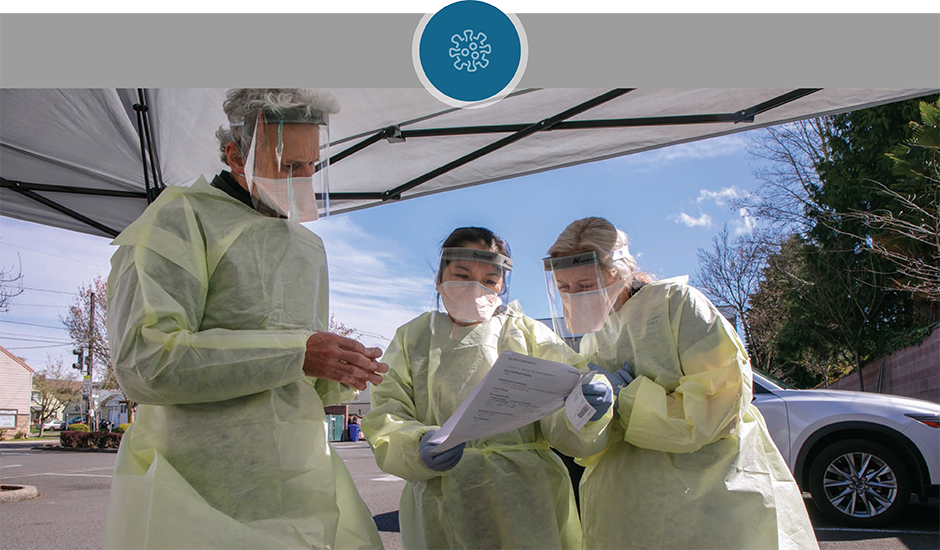 Access to care and testing
Donor support has allowed OHSU to build a brand-new clinical testing laboratory for COVID-19, letting OHSU researchers process up to 5,300 COVID-19 tests a day. This lab will play a vital role in giving public health officials a more accurate picture of the community's true infection rate.
Oregonians can also call the Connected Care Center, a toll-free hotline and telemedicine service staffed by OHSU clinicians, to seek guidance about COVID-19 symptoms. The center also facilitates care recommendations, same-day virtual visits, access to testing centers, and in-home testing for the housebound.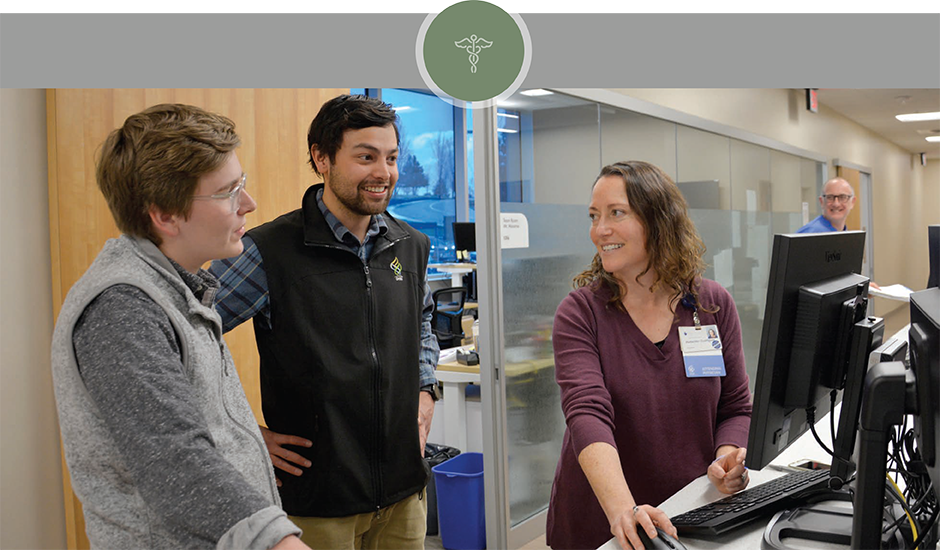 Next generation of health leaders
OHSU continues to prepare the next generation of health leaders so they can address the ever-changing field of health and medicine. When the global pandemic halted clinical training for students, many jumped in to help in other ways during a time of need. Some medical students began residency early to expand the health care workforce, dental students treated nearly 40 patients at a newly developed emergency dental care clinic and nursing students made and distributed hundreds of masks to support vulnerable populations.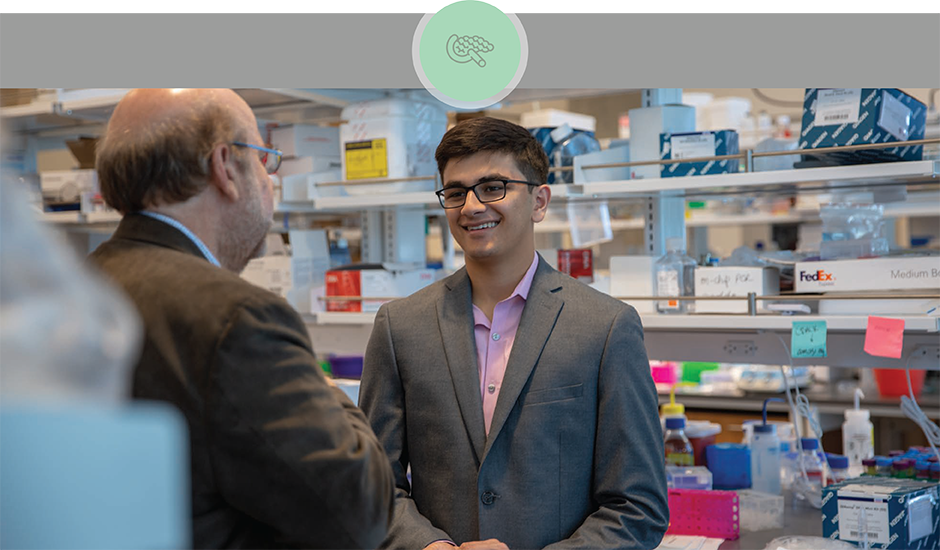 Fighting pancreatic cancer
Teen Jeopardy! champion Avi Gupta donated more than $10,000 of his winnings to the OHSU Knight Cancer Institute for pancreatic research in honor of his childhood hero and the show's host, Alex Trebek, who was diagnosed with pancreatic cancer in early 2019. This young philanthropist rallied more than $200,000 in community support for cutting-edge treatments and research into the early diagnosis of pancreatic cancer already underway at the institute.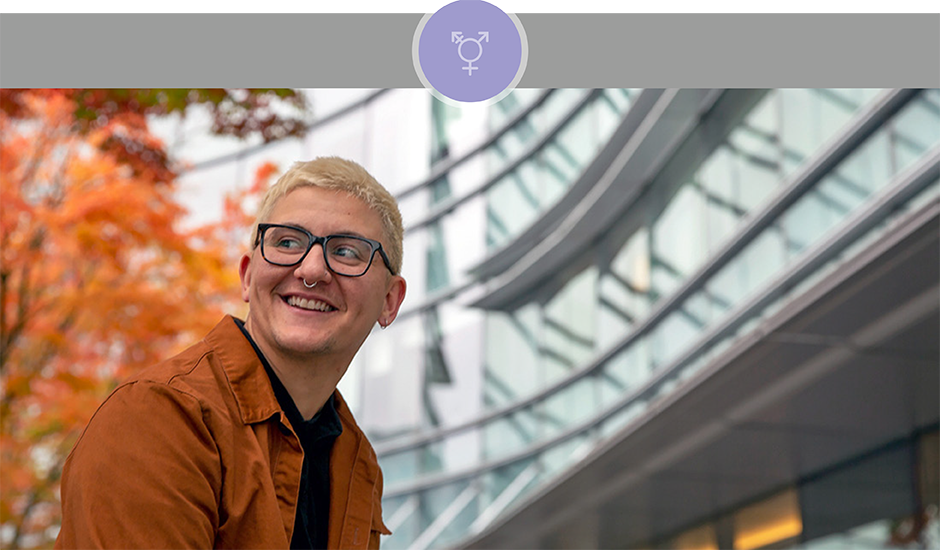 Nationally recognized transgender health program
OHSU launched its Transgender Health Program in 2015 to ensure patients receive respectful, quality health care, regardless of their gender identity. The program continues to expand its care and services — making OHSU one of the most comprehensive transgender health programs in the U.S.
OHSU nursing student and scholarship recipient Liam Directo has volunteered the past two years to the program, helping to create change throughout the hospital. Their driving force is to be a fierce advocate for transgender people, with the hope of providing accessible, affirming care as a transgender person.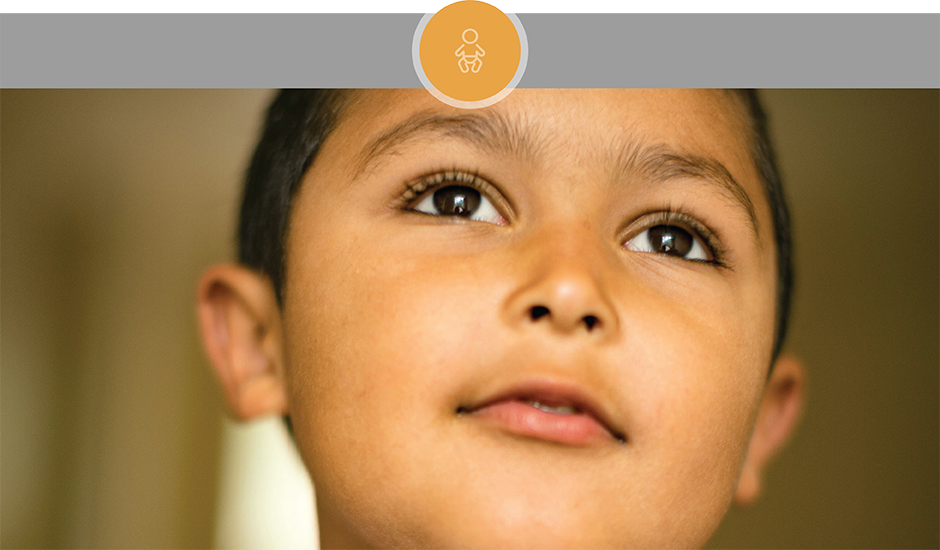 Life-saving care for kids
OHSU Doernbecher Children's Hospital was ranked one of the best children's hospitals in the country for the 11th year by U.S. News & World Report.
Doernbecher provides specialized, life-saving care for kids like Eli, who was diagnosed with an extremely rare form of bone cancer at age 2. His Doernbecher team turned the world's latest research into an innovative treatment plan and helped Eli beat cancer. Today, he's a happy 5-year-old who loves baseball and playing with his siblings.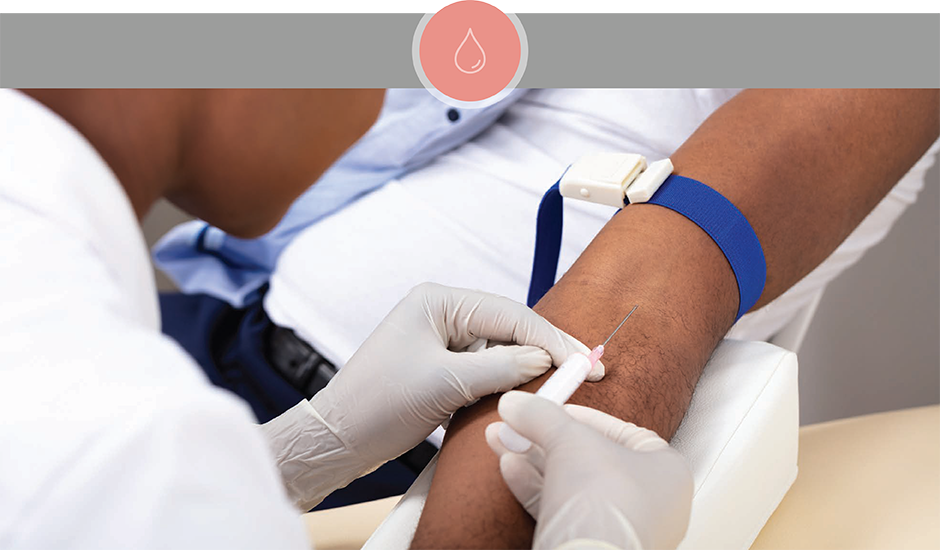 Investigational blood test
The OHSU Knight Cancer Institute was chosen to join a national study designed to detect many types of cancer from a single blood test. The institute was named one of five sites across the country to conduct the Pathfinder study, including the Dana-Farber Cancer Institute and Mayo Clinic.
The institute's participation in this groundbreaking study is an affirmation of OHSU's leadership in early detection — and puts researchers one step closer to better tests for cancer.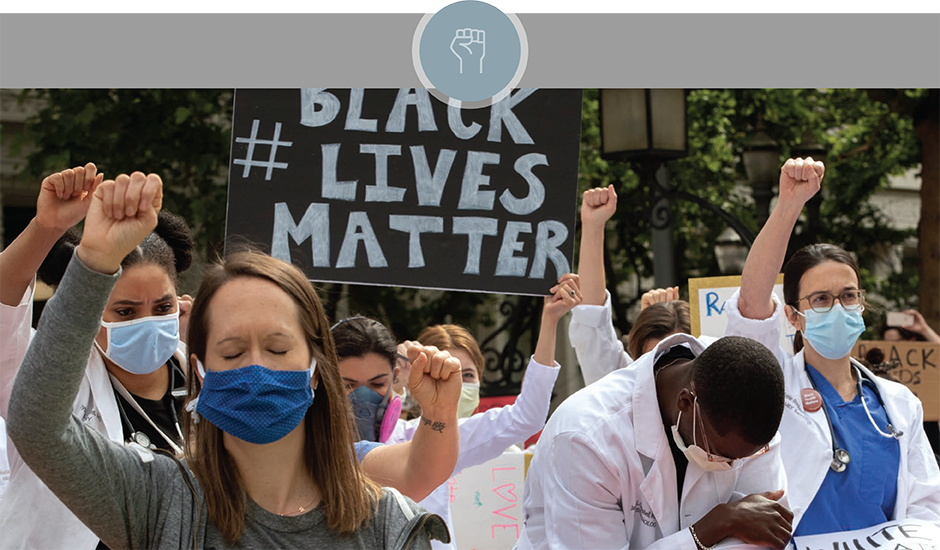 OHSU takes a stand
OHSU is committed to standing up against structural racism. "We are a community of healers who have dedicated our lives to improving the human condition of others. This includes the physical and mental anguish people of color are suffering from as a result of bias and discrimination," said OHSU President Danny Jacobs, MD, MPH, FACS. In the wake of ongoing violence against people of color, Dr. Jacobs issued a powerful call to action for the OHSU community, declaring that "the time to end racist fueled discrimination and brutality is now."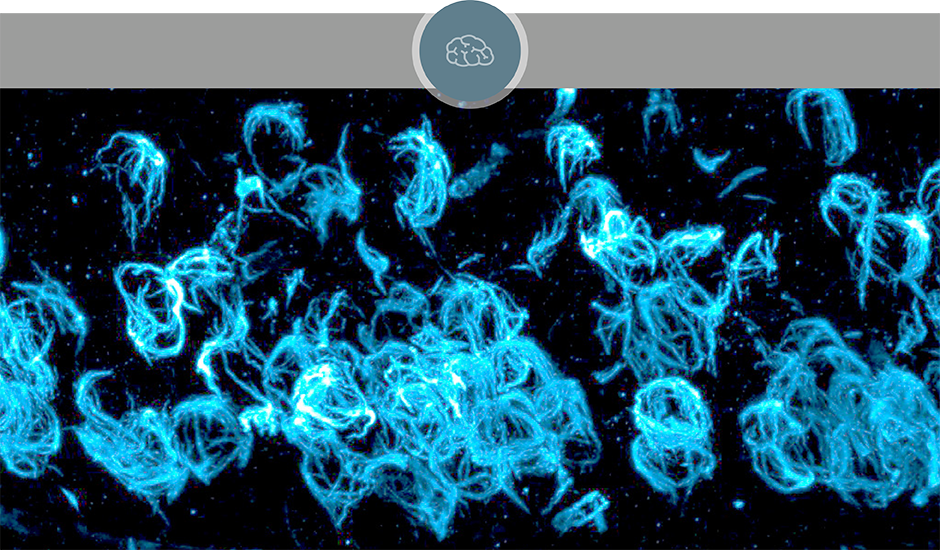 Potential treatment breakthroughs
Philanthropy has supported promising early-stage projects, such as a myelin repair leading to possible treatment for central nervous system disorders including multiple sclerosis; improving the health and welfare of caregivers of people with Alzheimer's disease; and repairing DNA as a therapy for neurodegenerative disorders like Parkinson's disease.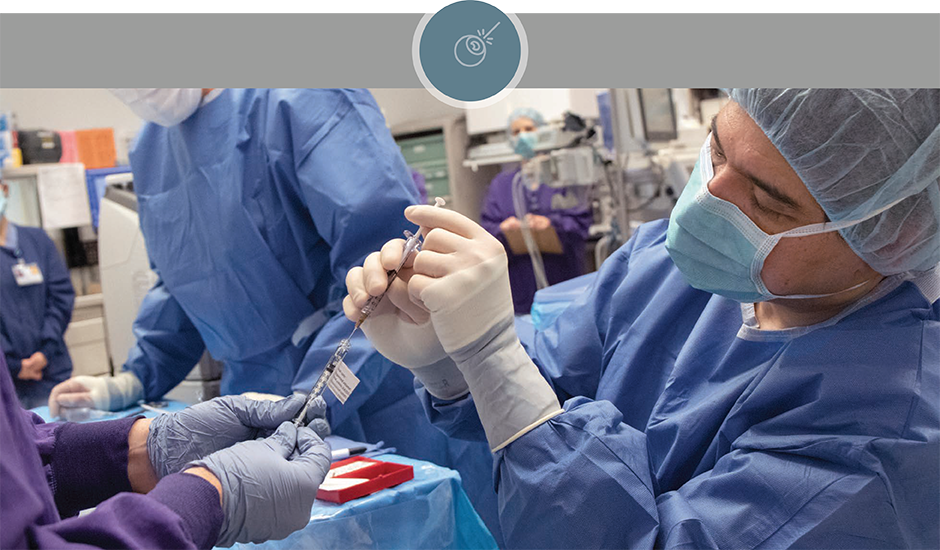 A global first
OHSU Casey Eye Institute performed the first-ever CRISPR gene editing within the human body, helping enable sight for people born with a genetic mutation, and opening the door for treating other genetic diseases.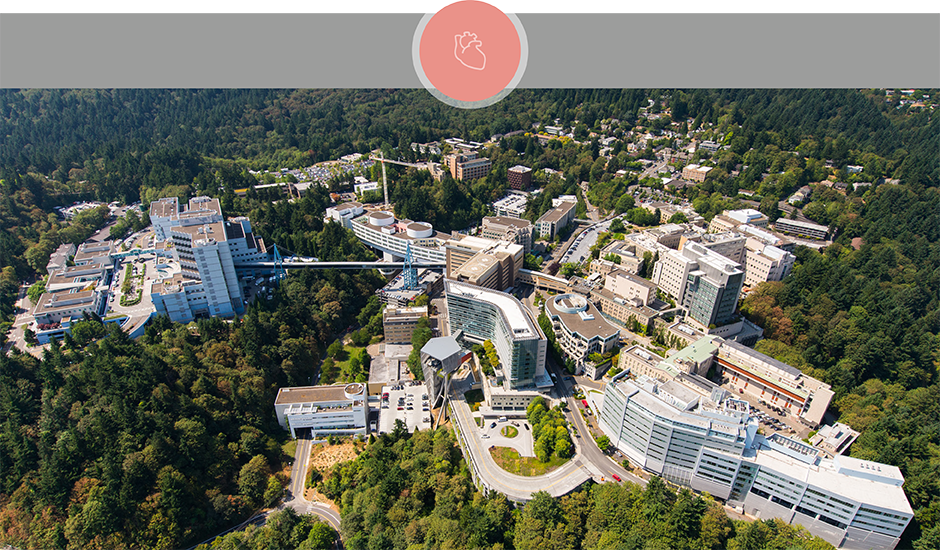 OHSU reactivates heart transplant program
OHSU has performed two heart transplants since reactivating the university's Heart Failure and Transplant Program in August 2019, and remains the only health system in Oregon with comprehensive support services for heart transplants.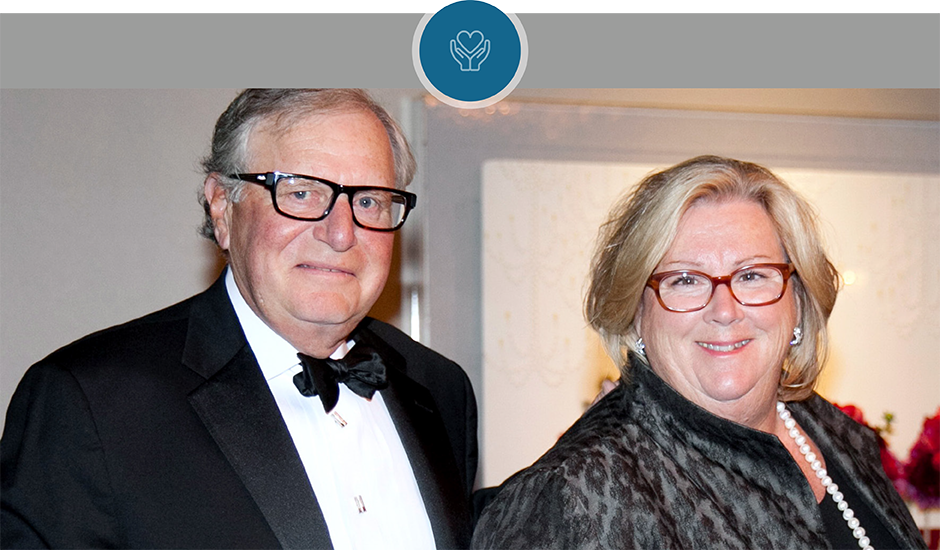 Utilizing big data
Tim and Mary Boyle made a generous $10 million gift to OHSU in support of a new Oregon-based collaboration focused on applying big data to better fight cancer and other diseases. Their gift to the joint OHSU-University of Oregon Center for Biomedical Data Science will allow the center to expand its efforts to use big data and propel innovation and clinical practices in all areas of health care, such as disease prevention and drug discovery.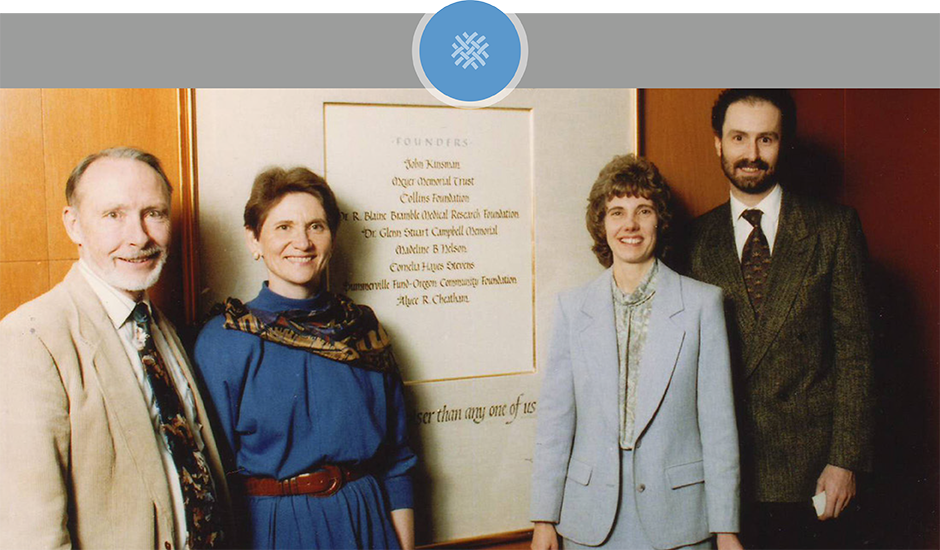 Leading compassionate care
The OHSU Center for Ethics in Health Care has become a nationally recognized leader for end-of-life and compassionate care, with Susan Tolle, MD, at the forefront. Celebrating its 30-year anniversary last September, the Center has impacted health care at OHSU and across the globe, thanks to the philanthropy of many.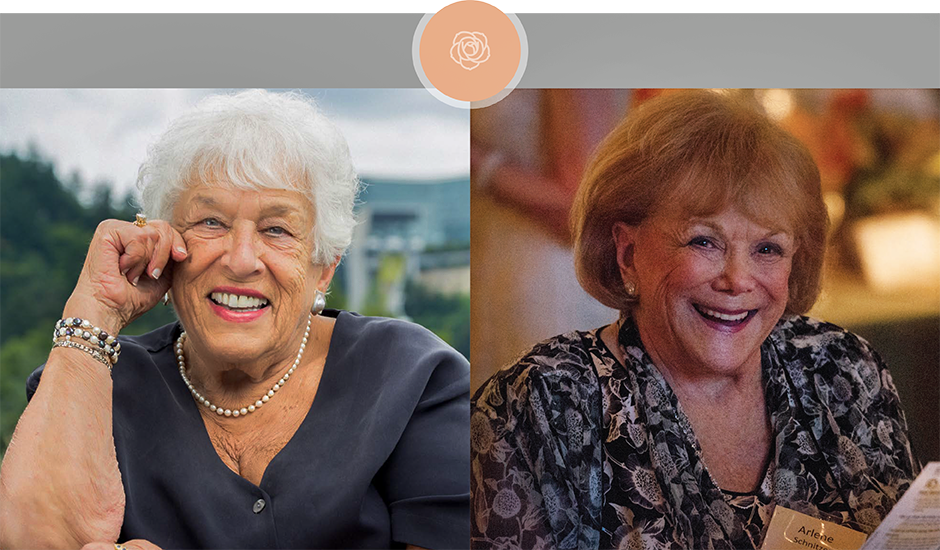 Leaving a legacy
Two beloved members of the OHSU and Portland community passed away this past year. Together, they have left a lasting legacy with their generous philanthropy to OHSU.
Gert Boyle was an Oregon icon and a national treasure. Her steadfast support of the OHSU Knight Cancer Institute, including a transformative gift at a critical time in its growth, will improve the lives of cancer patients in Oregon and beyond for generations to come.
Arlene Schnitzer's contributions to our state and our community were profound. Among Arlene's many passions were improving women's health and providing world-class care to those living with diabetes. Her inspiring leadership and sustained generosity have helped the OHSU Center for Women's Health and the OHSU Harold Schnitzer Diabetes Health Center become models of care delivery in our country.