Donor support helps OHSU and OHSU Doernbecher Children's Hospital bring health and hope to all of humanity.
Every day, researchers push the edges of science in pursuit of new answers and groundbreaking treatments. OHSU students expand, embrace and redefine the future of health care. OHSU alumni bring their expertise into their communities. And, health care teams provide leading-edge, compassionate care.
Every day, lives are saved. Together, we are creating a healthier world for all.
As the summer days grow longer and brighter, we wanted to pause and say: Thank you. Below you will find selected stories that illustrate donor impact across the missions of research, education, health care and advocacy. Philanthropic support makes the life-saving work of OHSU and Doernbecher possible. Health, science and the well-being of all people are better, thanks to the generosity of donors like you.
Groundbreaking research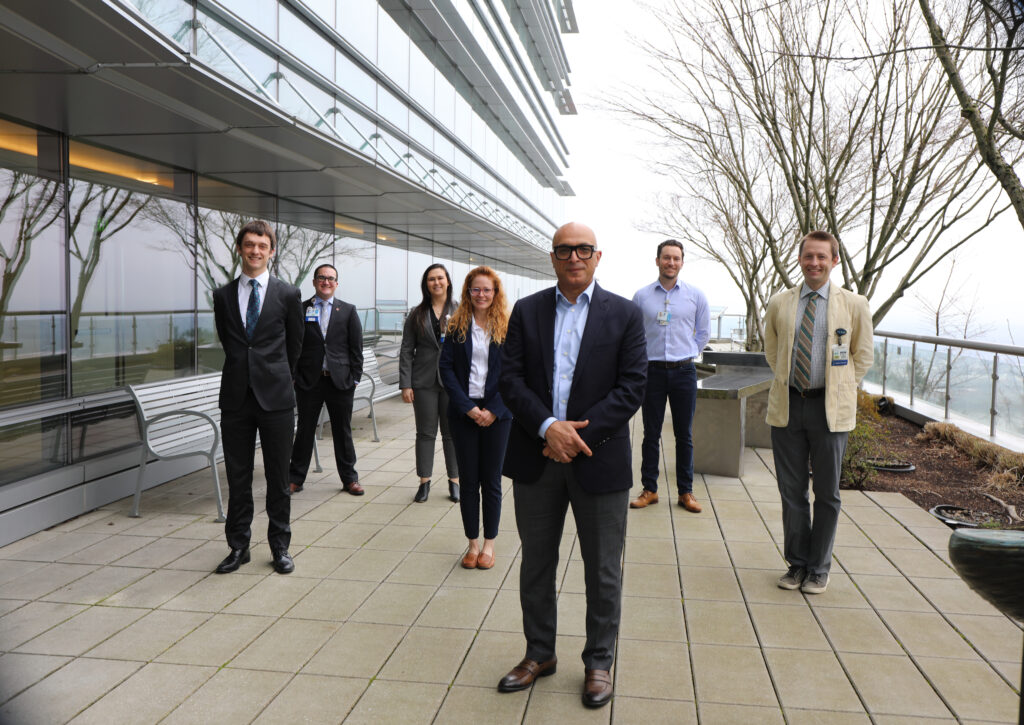 "The technology will be very helpful in patients with epilepsy and brain tumors, but that's only the beginning. It has the potential to help patients with Parkinson's disease, Alzheimer's disease, stroke – the list goes on."

Ahmed Raslan, M.D.
OHSU's Ahmed Raslan, M.D., leads a team that has created a new way to look inside the brain during surgery, a breakthrough that is transforming neurosurgery — and our understanding of the brain. The team recently demonstrated that a dense array of sensors can record electrical signals directly from the surface of the brain in astonishing detail. The thin, pliable grids of ECoG sensors offer neurosurgeons information — potentially in real-time — on the brain's cortex in 100 times higher resolution than what was previously possible. Being able to record brain signals at such high resolution allows neurosurgeons to remove as much of a brain tumor as possible while minimizing damage to healthy brain tissue.
Read more on this exciting research, plus Raslan being the first surgeon in Oregon to successfully utilize incisionless brain surgery using focused ultrasound.
More research from OHSU
"I believe healthy people need to participate in medical research. Get involved because it's good for research studies, but it's also good for someone who is going to benefit from the knowledge that comes out of it. That person might be you! I didn't think they were going to find cancer, but the idea of the test is to find cancer early so it can be treated before it's life threatening. If you can find cancer in its early stages, you are so far ahead of the game."
— Joyce Ares, Knight Cancer Institute patient

OHSU Knight Cancer Institute, Joyce's cancer was caught early — so early her treatment was shorter than it might have been if the cancer were more advanced. The Knight Cancer Institute is one of five sites across the country selected by health care company GRAIL, Inc. to join this study designed to improve early detection of cancer.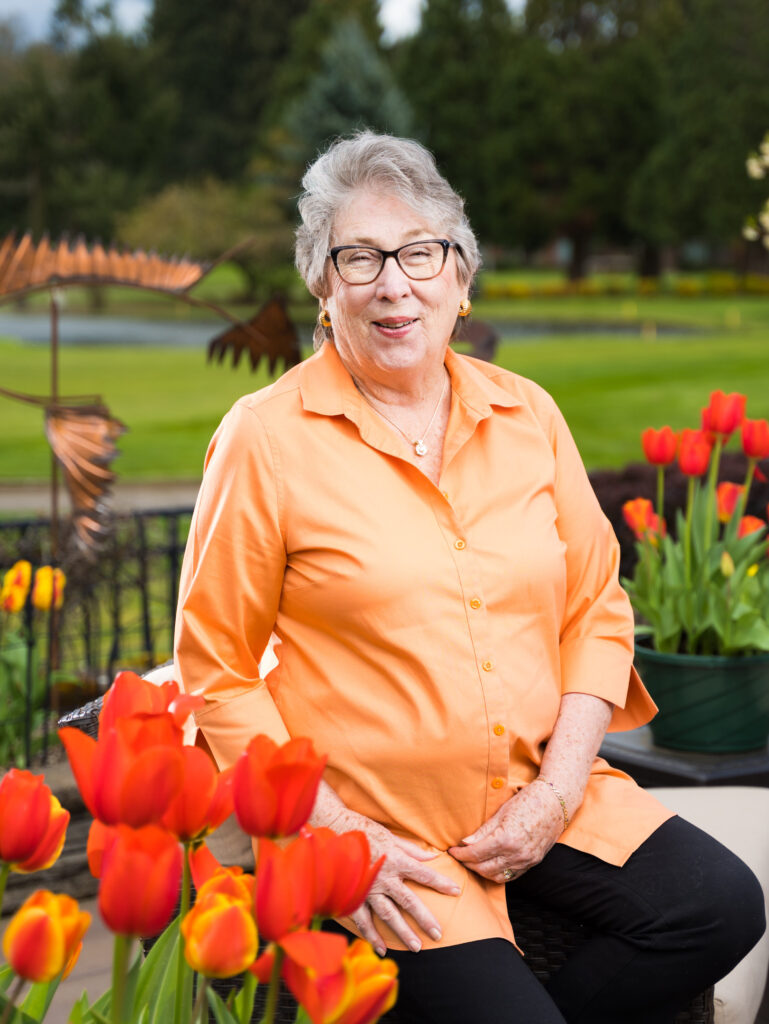 ---
Life-saving health care
"It's been such a privilege and an honor to be able to look another parent in the eye and give them that support – I see you, I know how you feel. We were here."

Austie Eckley
Austie Eckley is a mom of four, including 6-year-old Charlotte. Last fall, Charlotte was hospitalized with a condition called multisystem inflammatory syndrome in children (MIS-C). In this audio story, Austie reflects back on their time in OHSU Doernbecher's Pediatric Intensive Care Unit (PICU), the meaning of the word "rare" and why she felt called to return to Doernbecher in a volunteer capacity.
More health care at OHSU
The OHSU Foundation, in partnership with Seiko Izumi, Ph.D., R.N., recently helped secure a $1.3 million grant to expand community-based nursing in rural Oregon. The grant was part of the "Reimagining Nursing Initiative" from The American Nurses Foundation, which awarded $14 million nationally with a goal of expanding access for underserved patients through community nursing care reimbursed by insurance.
"It's a huge honor for OHSU to have received this award. The American Nurses Foundation received hundreds of proposals for a small number of projects funded," said Katie Slavin, Associate Director of Foundation Relations at OHSU Foundation. "This very prestigious award showcases OHSU School of Nursing as national leader in nurse-led innovation."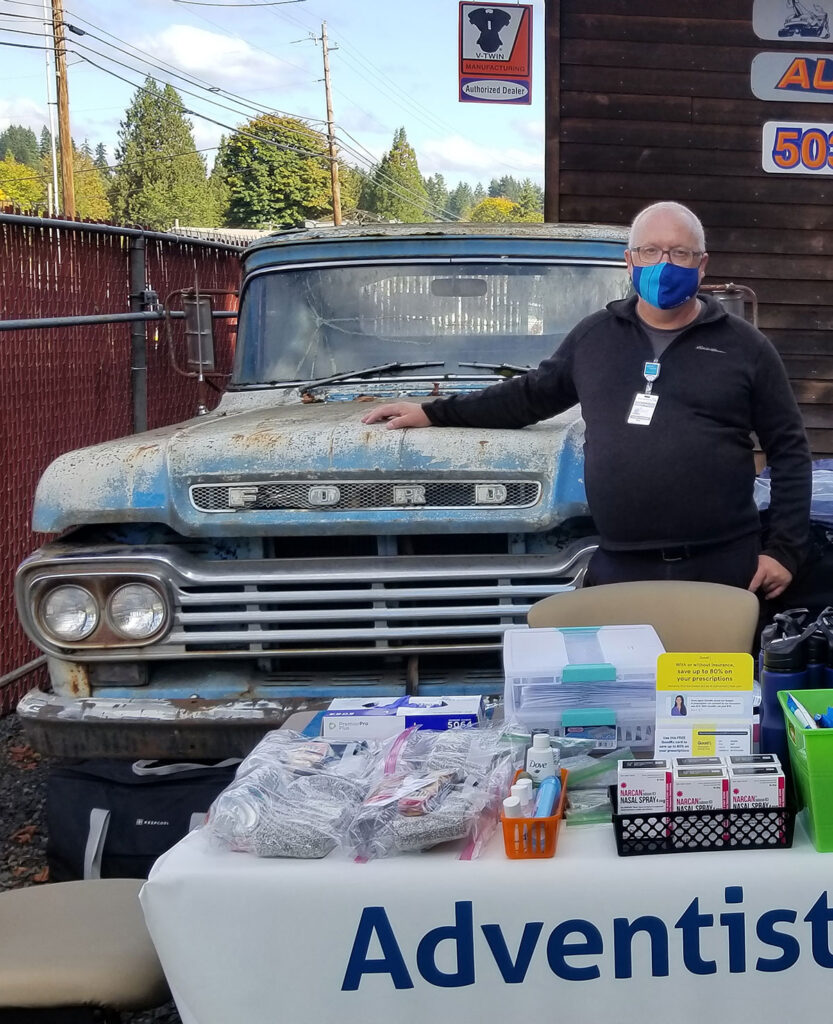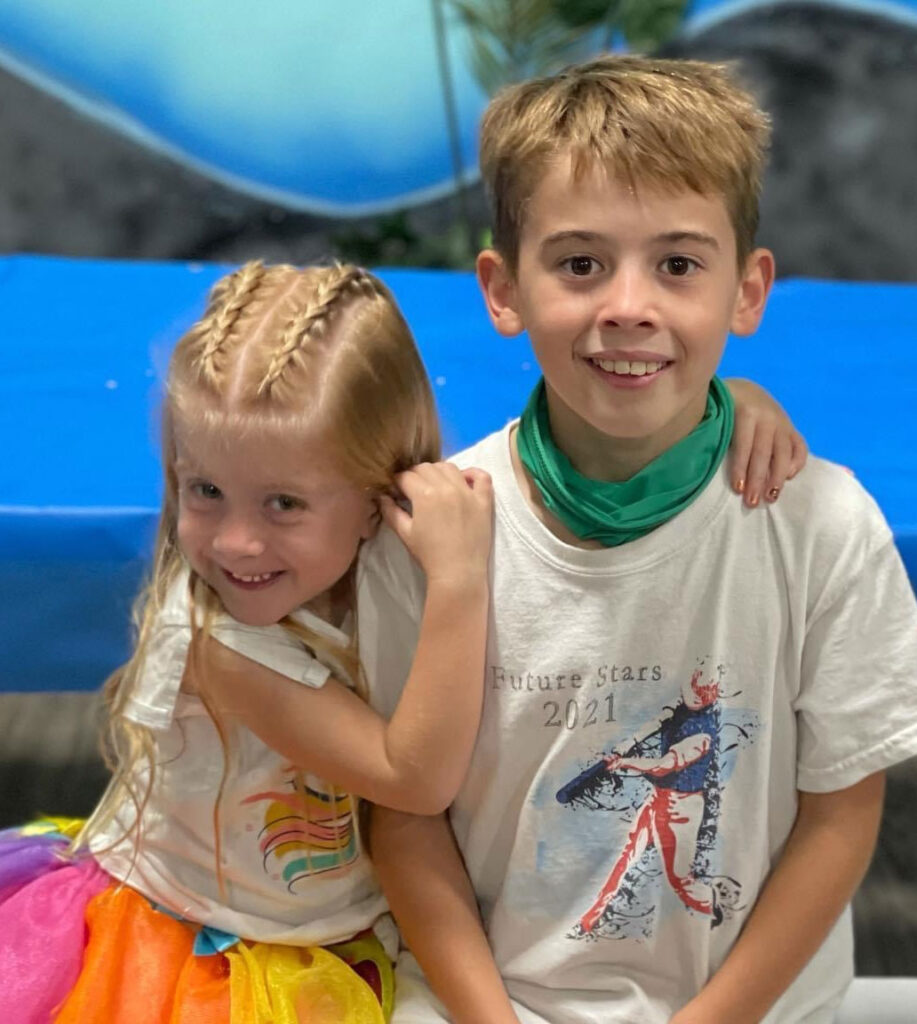 When baby Khovny was born, the joy of her birth was tinged with fear: She was in the Neonatal Intensive Care Unit at Oregon Health & Science University Doernbecher Children's Hospital, being urgently treated for hydrops, a life-threatening condition in which fluids accumulate in a fetus's body. Khovny's hydrops was identified early, and the Vignerys, of Keizer, were referred to OHSU Doernbecher, whose fetal care program provides the most complex prenatal care between Seattle and San Francisco.
The in-utero technology that helped successfully treat Khovny is only available in Oregon at the OHSU Doernbecher Fetal Care Program. Now, with two new surgeons, that program is expanding to provide even more complex, in-utero surgeries, becoming one of the most comprehensive fetal care centers in the Pacific Northwest — transformational for families who would otherwise have to travel out-of-state for treatment.
Learn how you can support OHSU Doernbecher Children's Hospital here.
---
Transformative education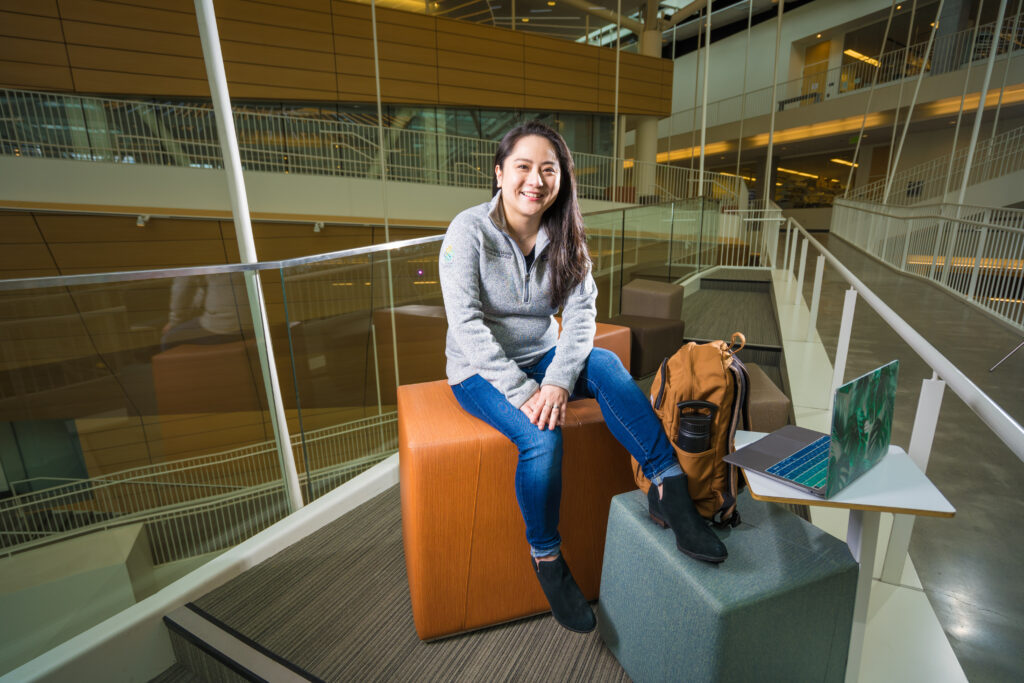 "Getting selected for a scholarship was exciting, especially since it was funded by a pioneering OHSU alumna. I think that scholarships are the best available tools to help students realize their dreams, regardless of their financial situation."

Marissa Song Mayeda, M.D. '25
Marissa Song Mayeda grew up around health care. When she was little, she accompanied her grandfather to his frequent appointments at the VA hospital. "He was on a first-name basis with his clinical team, and since my grandparents were from Hawaii, he would refer to the health practitioners as 'Uncle' or 'Auntie.' It wasn't until I was older that I realized all those doctors and nurses weren't actually family members," says Mayeda. "On top of that, my mom was a nurse. I
grew up with the core value that you take care of your community, and I wanted that connection in my career."
Now, after receiving a bachelor's degree in community health and a master's degree in public health, Mayeda is pursuing a surgical-based specialty at OHSU — with the ultimate goal of working to bridge the gap between public health, health policy and medicine.
More education at OHSU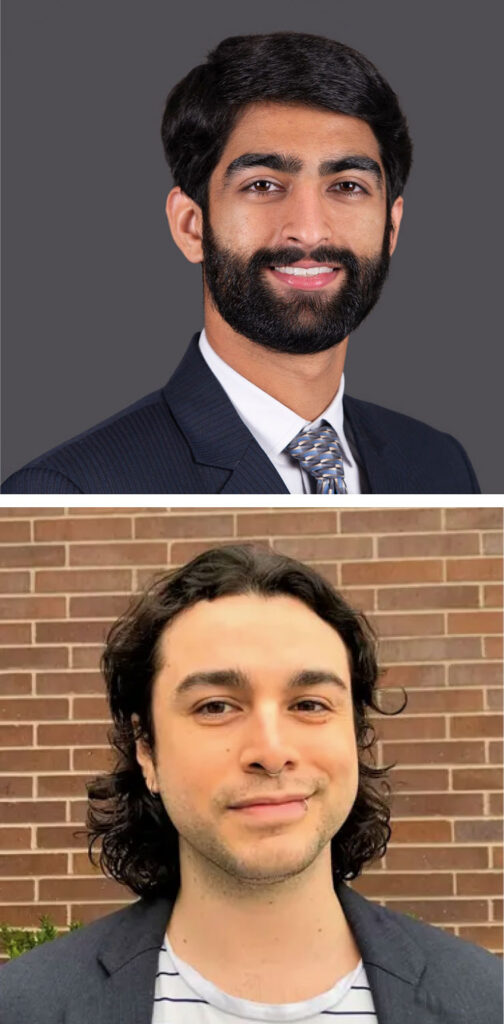 "José and I are a part of the asylum clinic on campus. We help people who are applying for asylum get connected with a forensic evaluator to corroborate their claims. We're working on setting up an in-person clinic [to] help as many people as possible. It might become a model nationwide."

Mahtab Brar, M.D. '22
In our most recent Equity in Education conversation, Mahtab Brar, M.D. '22 (top left) and Jose Carrillo-Castro, M.D. '24, talk about their experiences as medical students — and how they're pushing forward inclusive change in medicine.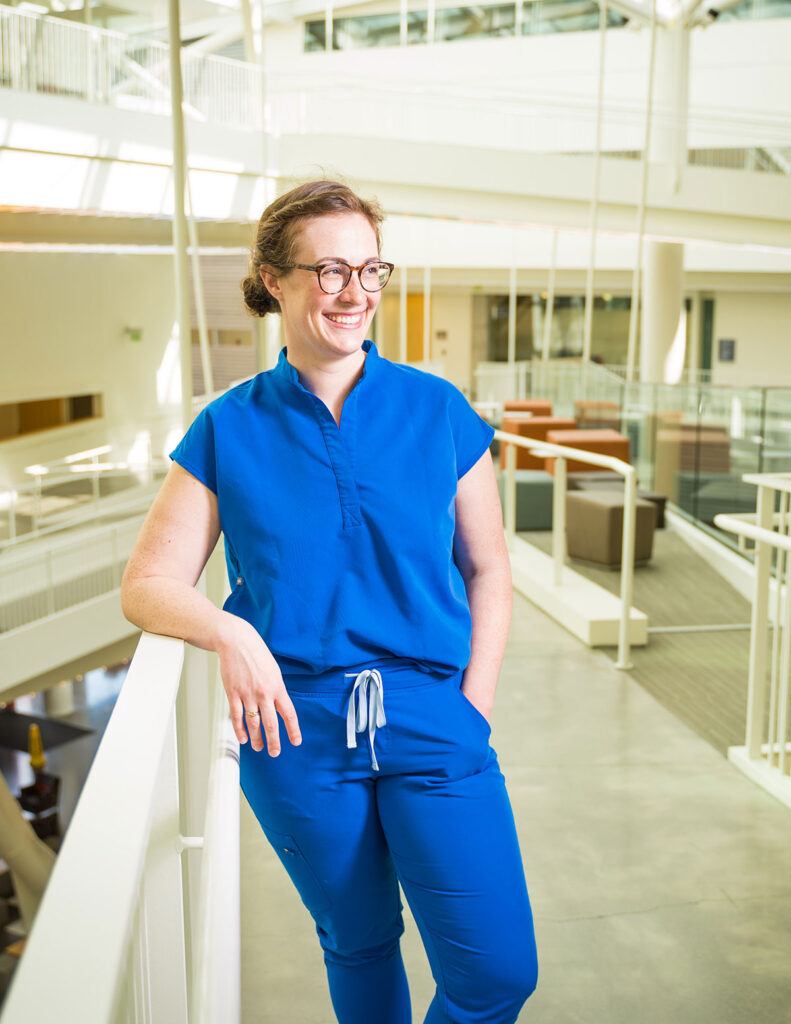 ---
Advocacy for all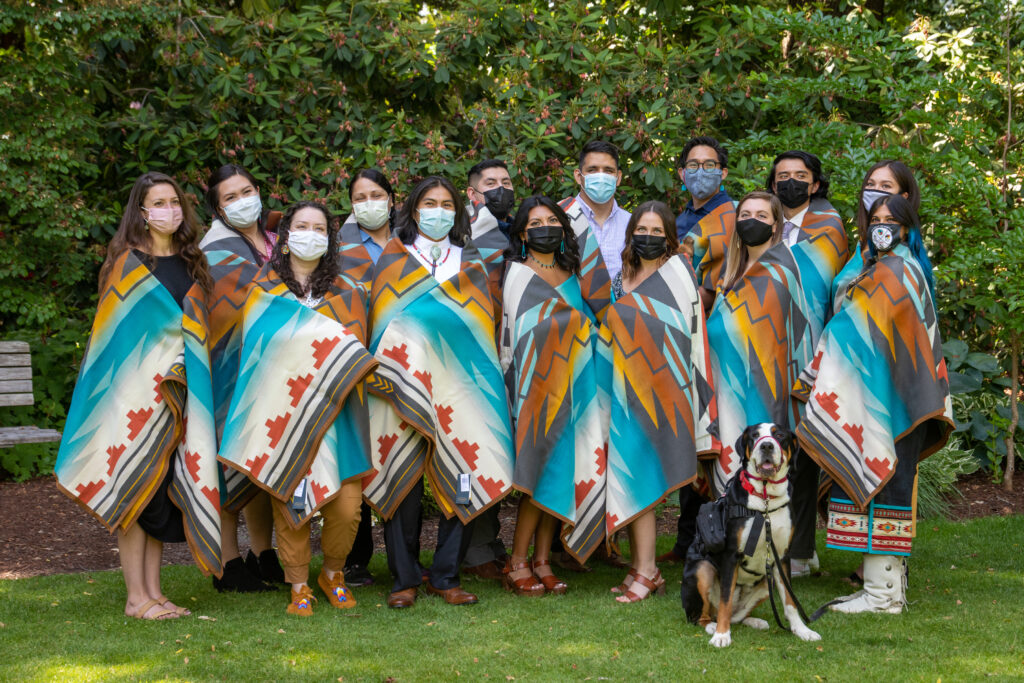 "It's becoming increasingly normal for American Indian and Alaska Natives to treat patients in OHSU's hospitals and clinics, and for Natives to study in our schools. Some days it feels a little bit like we're in the middle of a dream. We're determined to make this dream normal not just for OHSU and Oregon, but across the U.S."

Erik Brodt, M.D., assistant dean for Native American health, OHSU School of Medicine
This year, the OHSU School of Medicine's newest medical class includes 12 American Indian or Alaska Native students. It's believed to be the largest group of Natives in any single U.S. medical school M.D. class in history. Led by Eric Brodt, M.D., an Ojibwe family medicine physician who is the assistant dean for Native American health in the OHSU School of Medicine and founding director of the OHSU Northwest Native American Center of Excellence, the Wy'east Post-Baccalaureate Pathway envisions improving health care for all by helping more Natives to become health professionals. The grassroots group is having early success in Oregon, and are setting their sights on making an even bigger impact nationwide.
Learn how you can support the OHSU School of Medicine here.
More advocacy at OHSU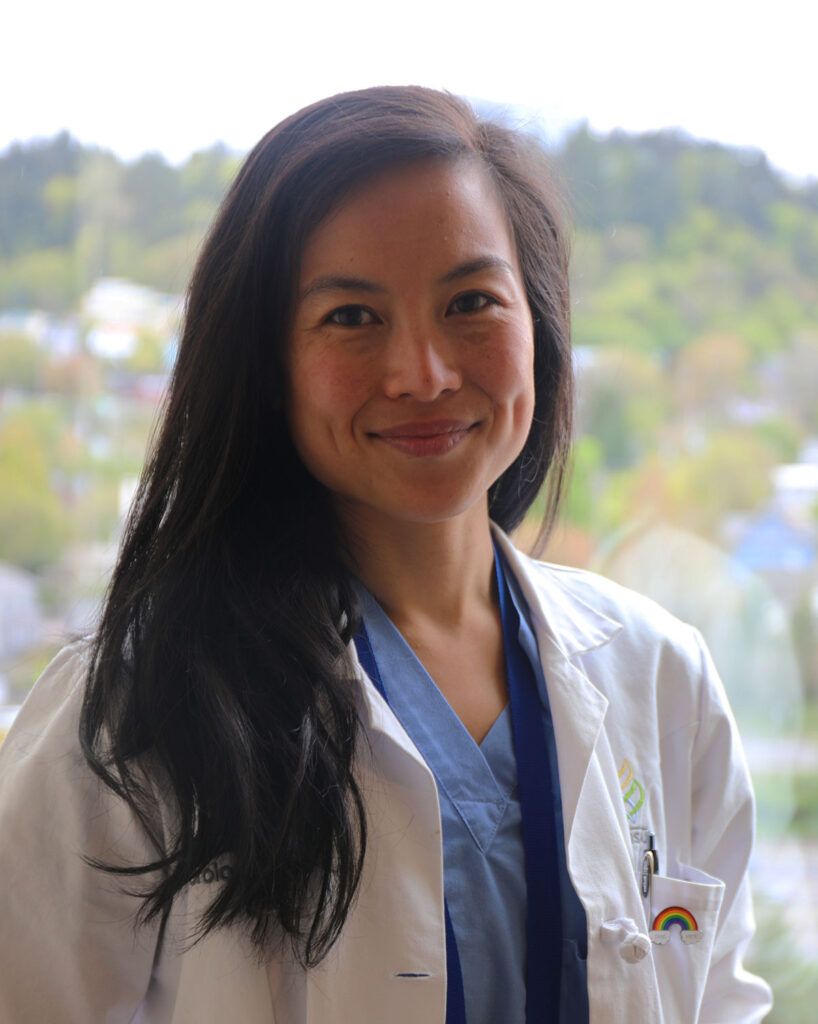 "Now is the time to dig in and truly center transgender patient perspectives about what effective and successful gender-affirming care looks like."

Geolani Dy, M.D.
When she's not providing gender-affirming surgical care for transgender and non-binary patients, Geolani Dy, M.D., thinks about how she can better serve patients beyond her surgical practice. Dy co-founded the Transgender and Non-Binary Allied Research Collective, or TRANS-ARC, which seeks out trans and non-binary patient perspectives to shape research related to gender-affirming genital surgeries.
Rising tuition, transportation and housing costs, lack of time, or limited access to convenient and healthy food all play a role in food insecurity on college campuses. Students may find themselves skipping meals to pay for
textbooks or cover tuition, opting to go hungry so they can keep their education moving forward.
"When you're in clinic all day long or working shifts over the weekend, it can be extremely difficult to shop for and prepare healthy food," explains Gina Calco, an M.D./Ph.D. student who serves on OHSU's Food Insecurity Task Force. "Our graduate medical students told us that they were going to events just to get free food, or that sometimes they had trouble studying because they were so hungry."
Thanks to the efforts of student leaders and committed faculty and staff, what started as a grassroots grocery box program has grown into the OHSU Food Resource Center (FRC) — a welcoming, on-campus resource dedicated to nourishing the next generation of healers, caregivers, and innovators.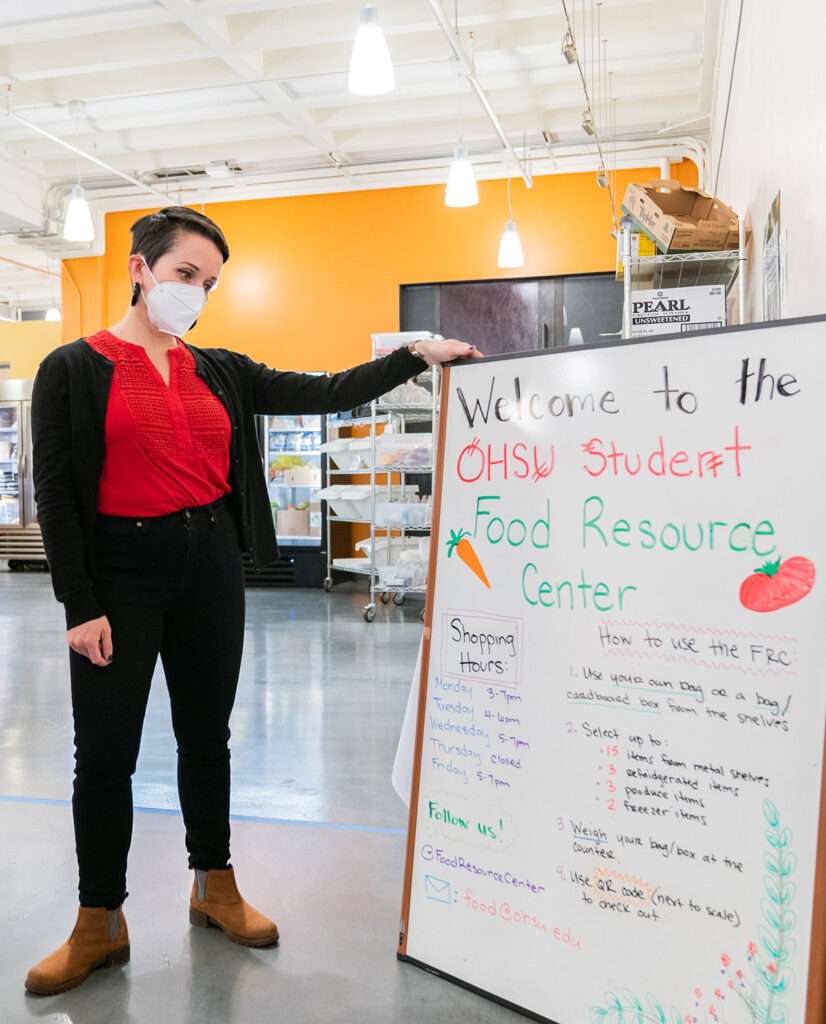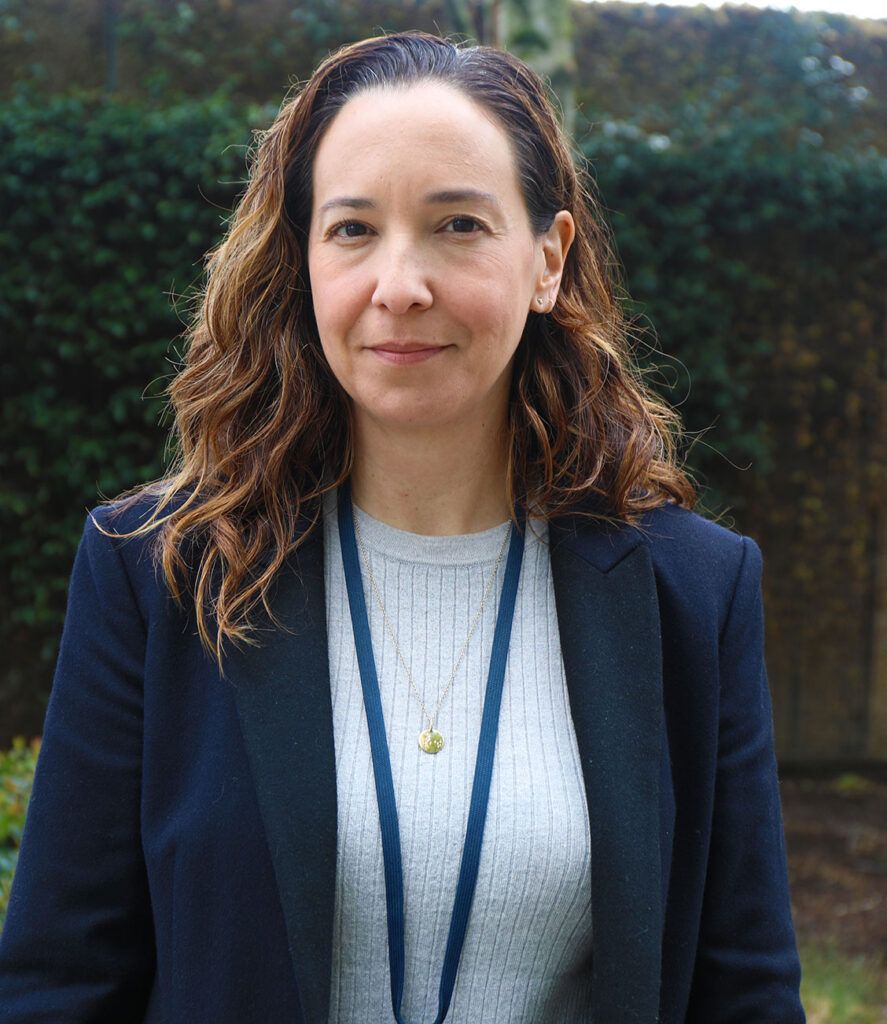 Philanthropy makes an impact — each and every day. Thank you to everyone who supports OHSU and Doernbecher across the missions of health care, research, education and advocacy.