To all of our supporters: thank you. You believe that a healthier world is possible, and your generosity is helping OHSU and Doernbecher Children's Hospital make that world a reality. Because of you, we are transforming human health.
This past year, you and 13,000 other donors gave more than
$141,000,000 to OHSU & Doernbecher
Toward our $2 billion goal
We have now surpassed $1.5 billion
Read on for select highlights of amazing work, achievements and milestones from the past year.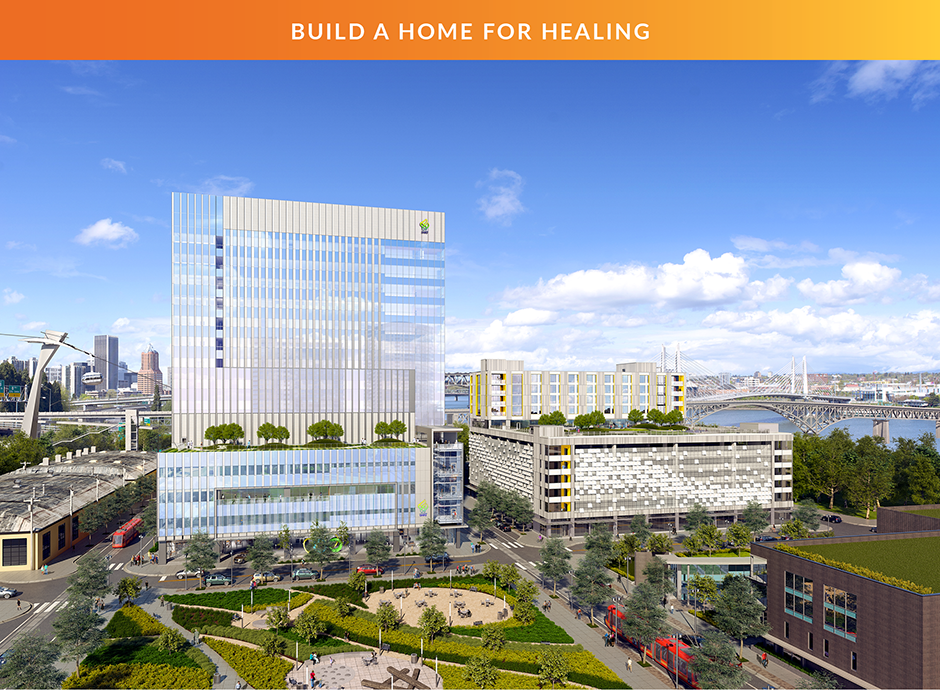 Completed funding for the guest house
OHSU has met its fundraising goal, raising more than $32 million to build the Gary & Christine Rood Family Pavilion, a new five-story guest house for patients who need to travel to OHSU and Doernbecher Children's Hospital for specialized, long-term care. This achievement would not have been possible without the statewide — and nationwide — support from donors. The new guest house is funded entirely by donations. More than 1,900 donors contributed to the construction of the guest house, representing 32 of Oregon's 36 counties, 18 Washington counties and 38 other states.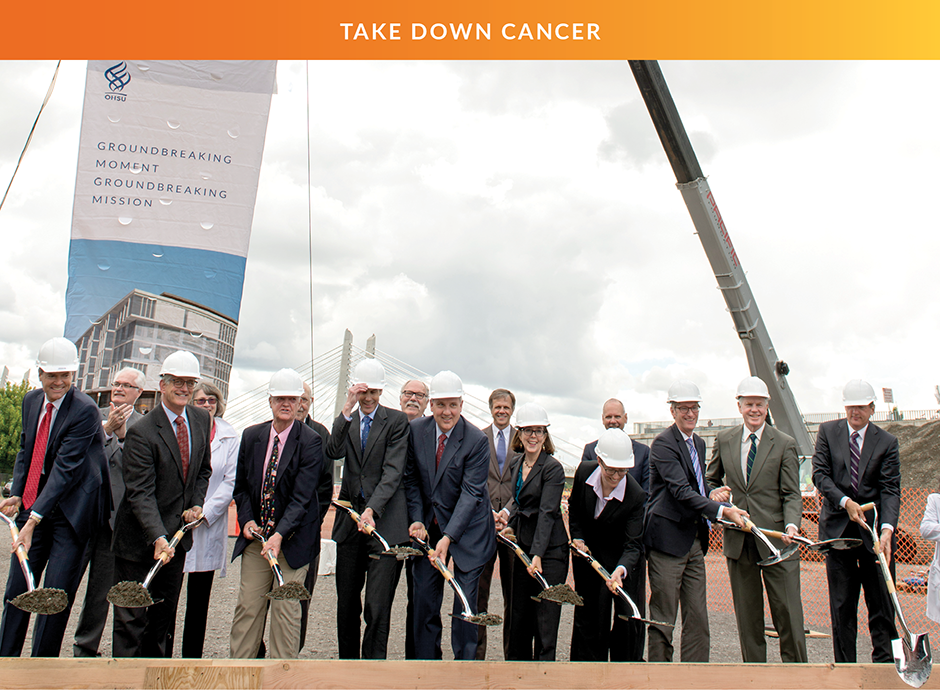 A noteable groundbreaking
OHSU leaders and doctors, including President Joe Robertson and Knight Cancer Institute Director Brian Druker, joined Gov. Kate Brown and other state and local leaders to break ground on the OHSU Knight Cancer Institute research building. The seven-floor, 320,000-square-foot building will house top scientists and physicians working together to end cancer as we know it. The Oregon legislature played a large role in the construction of the research building by authorizing $200 million in state funding in 2014.
Knight Cancer Research Building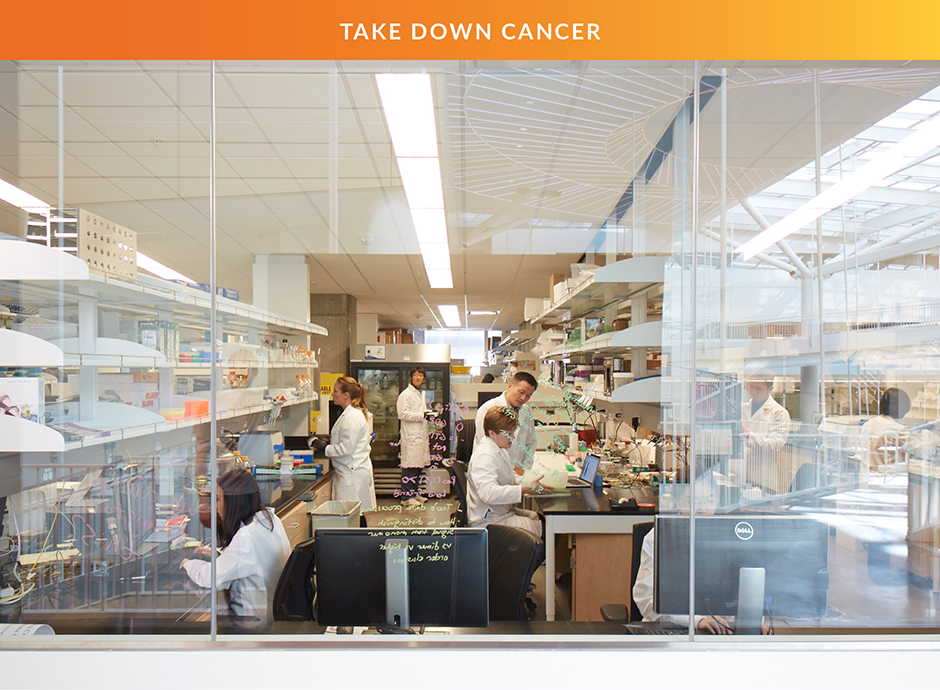 Knight Cancer Institute achieves new status
Supporters of OHSU's Knight Cancer Institute have known for years that it's a world-class organization. Now it is official: The Knight was recently awarded Comprehensive Cancer Center status by the National Cancer Institute. The award is the highest distinction given by the NCI, and only 47 other cancer centers, including MD Anderson Cancer Center, Dana-Farber Cancer Institute and Memorial Sloan-Kettering Cancer Center, have earned the title.
Awarded Comprehensive Cancer Center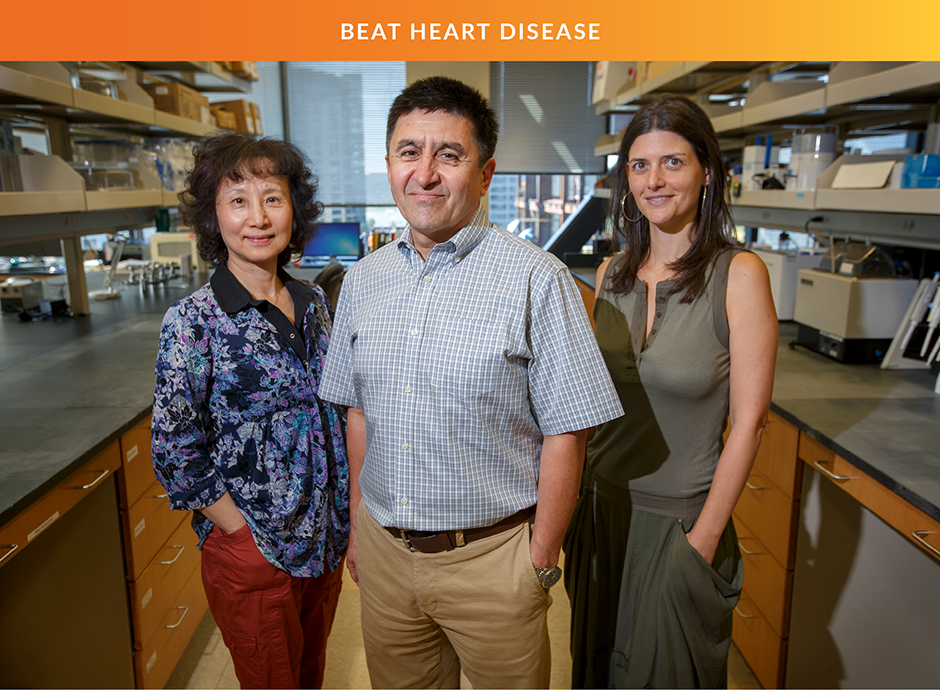 Gene repair breakthrough
OHSU's Shoukhrat Mitalipov, Ph.D., electrified the international scientific community by publishing research showing that it's possible to repair a heart disease-causing gene in a human embryo, and prevent that disease from being passed down to future generations. The study was completed in partnership with the OHSU Knight Cardiovascular Institute. The findings, which appeared in the scientific journal Nature, inspired front-page coverage in The New York Times and thousands of headlines around the globe.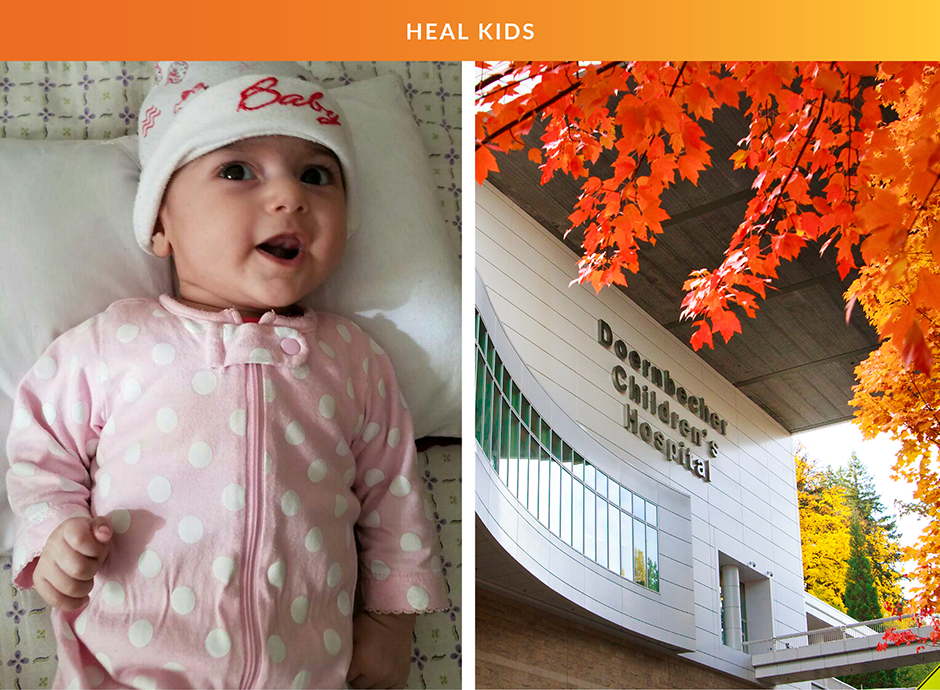 Life-saving heart surgery performed at Doernbecher
A team of OHSU pediatricians, cardiac surgeons and other health professionals worked together to repair a rare and life-threatening congenital heart defect in 4-month-old Fatemeh Reshad. Baby Fatemeh and her family journeyed from Iran to OHSU for the life-saving surgery, and their story captivated a global audience.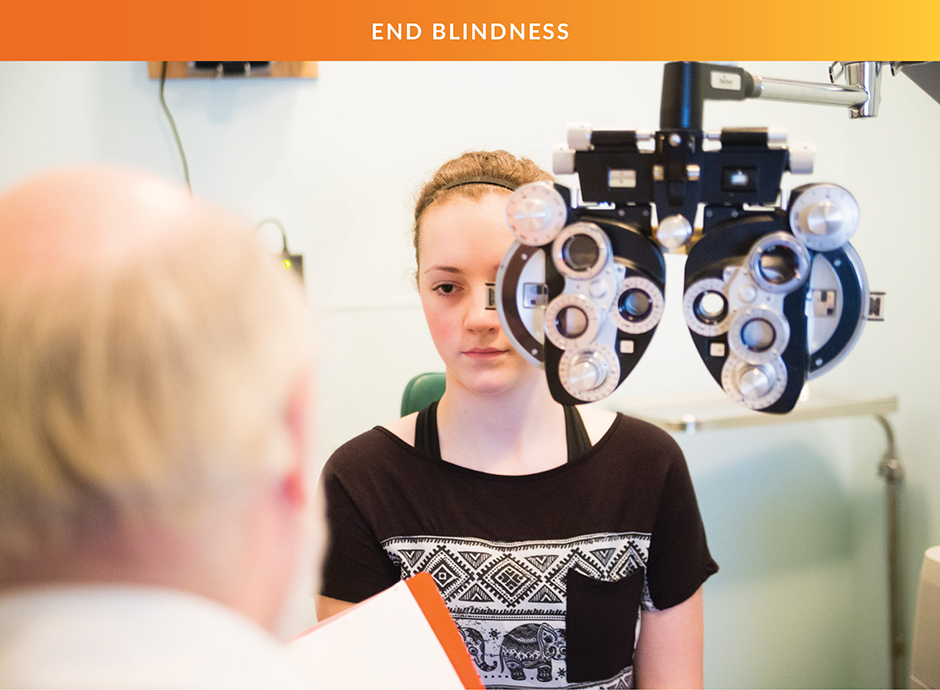 25 years of vision at Casey Eye Institute
The Casey Eye Institute celebrated its 25th anniversary this past year. As pioneers and leaders in eye health and research, Casey is determined to save and improve vision through innovations such as non-invasive optical angiography and gene therapy. And community support goes well beyond the office doors. Powered by the generous gifts of donors and volunteers, the Casey Vision Screening Van travels statewide, providing much-needed eye exams at no cost to low-income, uninsured and underinsured Oregonians.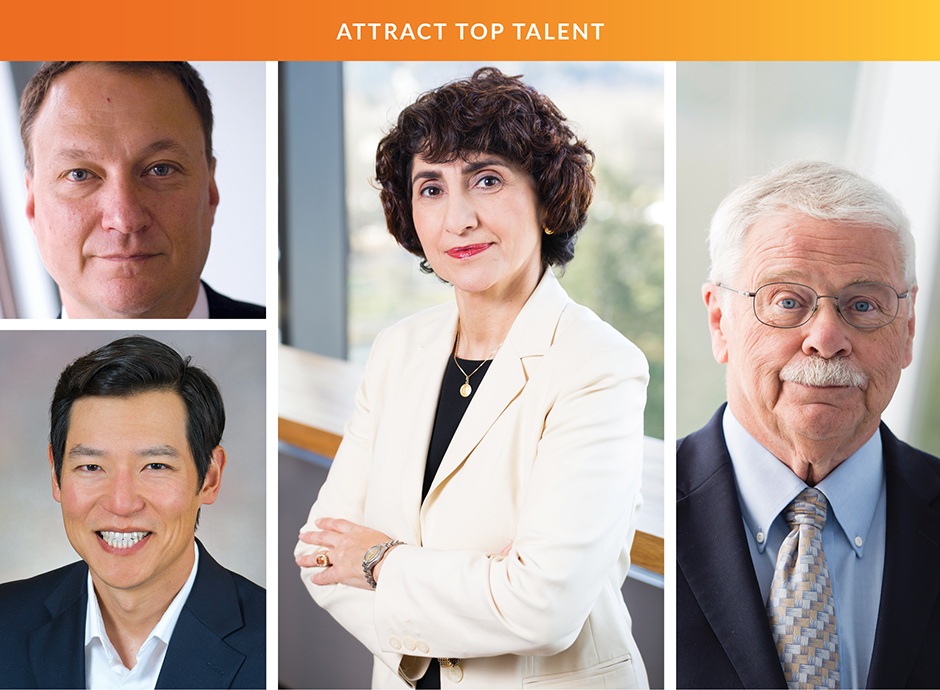 Exciting new recruits
OHSU and Doernbecher hired more top scientists and health care leaders this past year. Here are just a few of the many great additions to the team: David Bangsberg, MD, MPH, founding dean of the OHSU-PSU School of Public Health. Dr. Bangsberg is building the first urban school of public health in Oregon, a collaborative project that leverages the strengths of OHSU and Portland State University to meet evolving public health needs locally and nationwide. Yoon-Jae Cho, MD, chief of the Division of Pediatric Neurology, Ericksen Family Endowed Professor for Research and scientific director of the Pediatric Brain Tumor Program. Dr. Cho seeks to understand the most lethal pediatric brain tumors and identify more precise treatments. Bita Moghaddam, PhD, chair of the Department of Behavioral Neuroscience, Ruth G. Matarazzo Professor of Behavioral Neuroscience. Dr. Moghaddam has a long track record of translating research into therapies. Mike Heller, PhD, distinguished scientist in the OHSU Knight Cancer Institute Cancer Early Detection Advanced Research (CEDAR) Center. As a bioengineering and nanoengineering expert, Dr. Heller will lead the CEDAR Center's efforts to use technology to detect lethal cancers much earlier.
The next generation of health leaders
A total of 1,235 graduates received their degrees from the OHSU School of Dentistry, OHSU School of Medicine, OHSU School of Nursing, OHSU-PSU School of Public Health and OSU-OHSU College of Pharmacy during the 2016-17 academic year. The School of Medicine's entering class of 2020 is the largest, most diverse in the school's history.
School of Medicine's entering class of 2020 is the largest, most diverse in the school's history
1,235 graduates from OHSU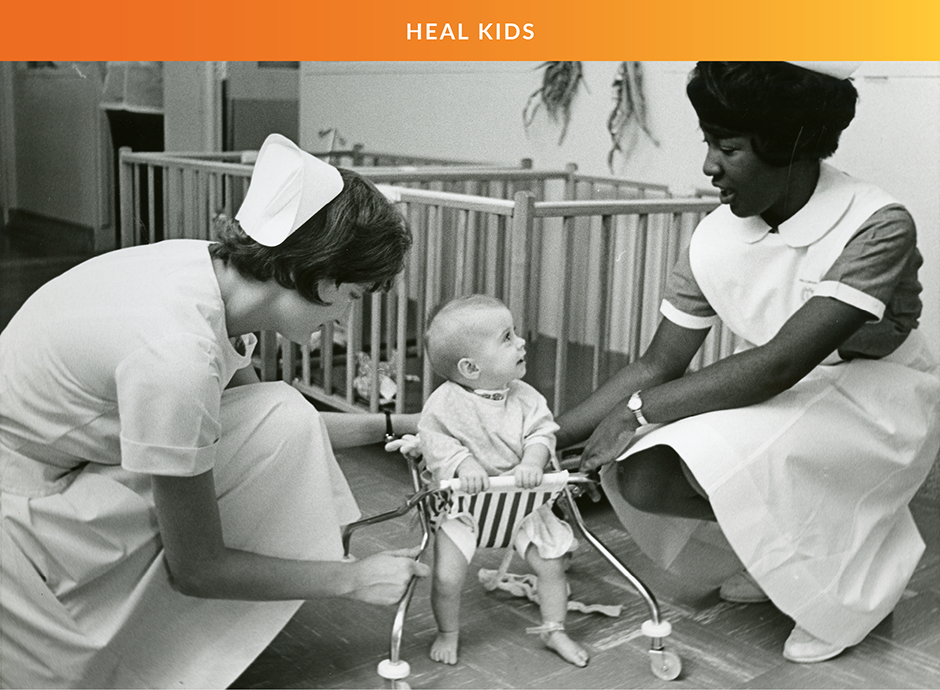 Celebrating 90 years
OHSU Doernbecher Children's Hospital celebrated 90 years of exceptional care in August 2016. Doernbecher could not have opened its doors without a community of supporters who rallied around the need for specialized care of children. Today, Doernbecher has grown into a nationally ranked children's hospital because of passionate people, innovative technology, philanthropy and a total commitment to providing the very best care for kids and their families.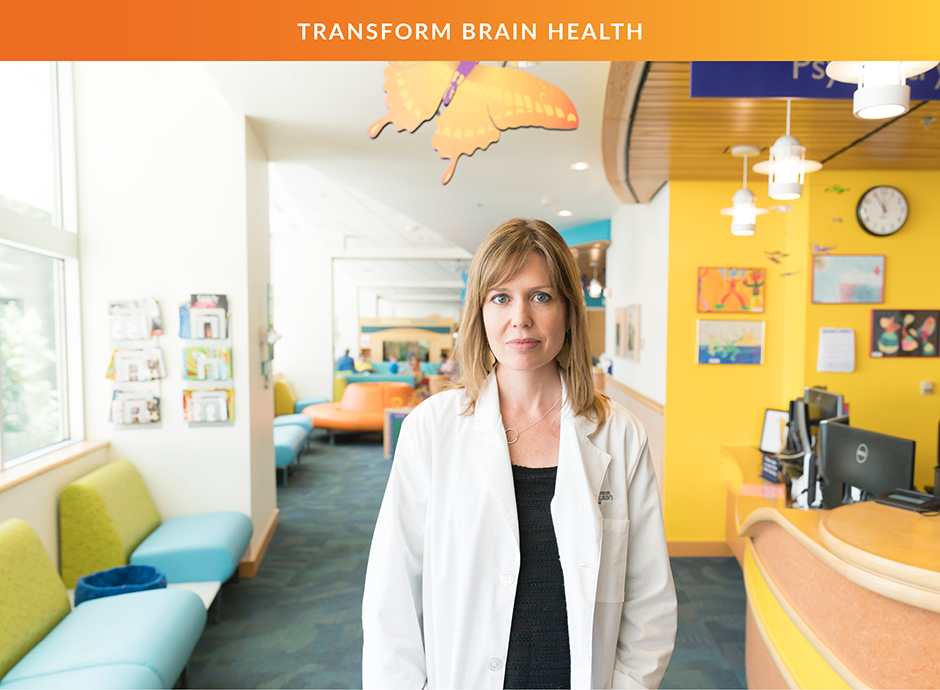 Unprecedented study for childhood brain development
The National Institutes of Health tapped OHSU to be one of 21 research sites for a groundbreaking study called ABCD or Adolescent Brain Cognitive Development. Hundreds of scientists applied to run the study. The unprecedented 10-year effort is tracking the biological and behavioral development of youth ages 9 through young adulthood. The OHSU site is co-led by Bonnie Nagel, Ph.D., associate professor of psychiatry and behavioral neuroscience, OHSU School of Medicine.
National Institute of Health site for groundbreaking study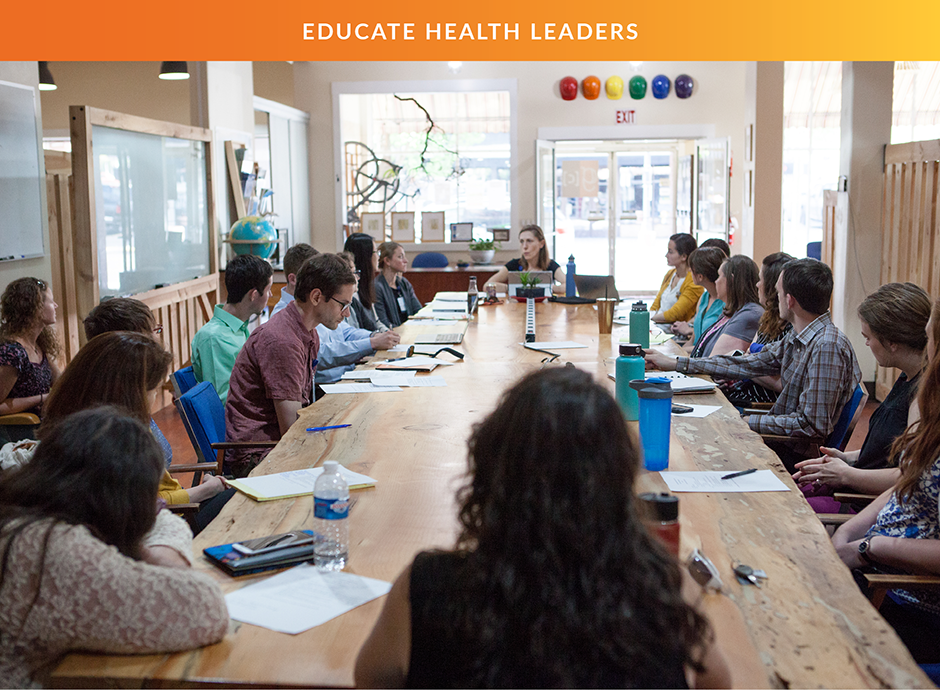 Revolutionizing rural health care and training
With the goal of inspiring more students to consider practicing in rural areas, OHSU now requires every student from every OHSU professional school to spend time living and studying in a rural community. OHSU's interprofessional training programs are now well underway in Klamath Falls and Coos Bay, with plans to establish another training site in La Grande.
Coos Bay, Klamath Falls, La Grande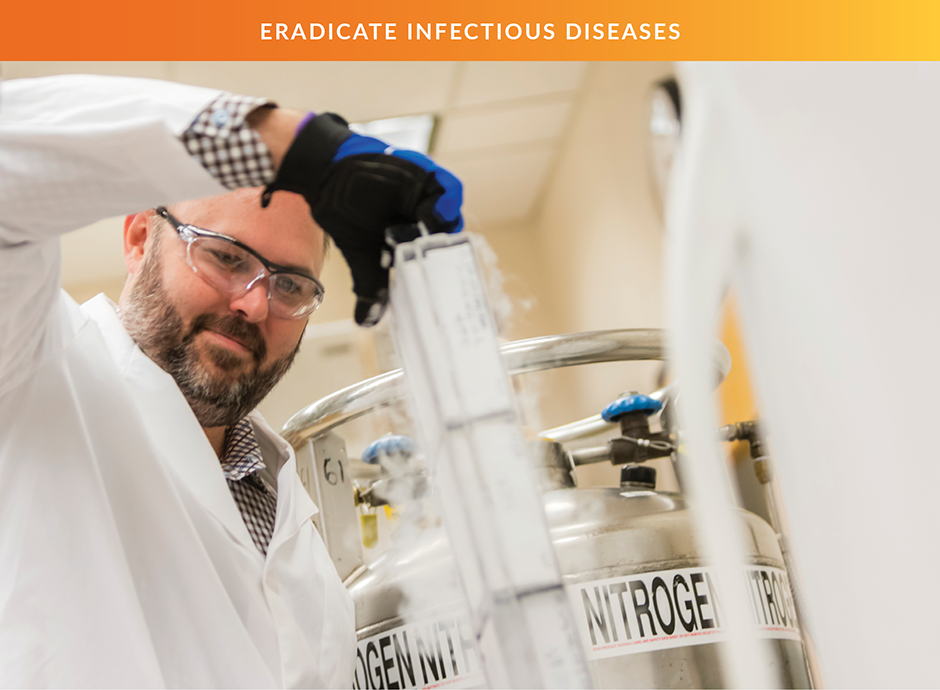 New investments to advance vaccine research
An OHSU team led by Dr. Louis Picker has been developing and refining a unique vaccine technology that could prevent HIV, tuberculosis, malaria and other infectious diseases. This first-of-its-kind vaccine technology platform has been acquired by Vir Biotechnology, a San Francisco-based biotech start-up backed by notable investors, including the Bill & Melinda Gates Foundation. This big vote of confidence will help the team move through the next phases of vaccine development: clinical trials, FDA regulatory approvals and manufacturing.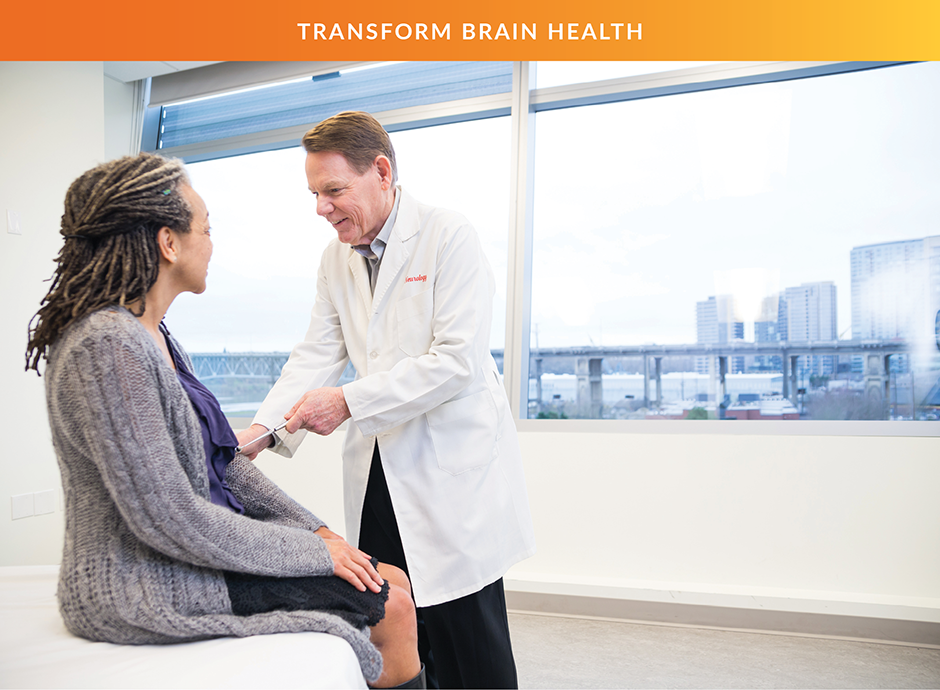 New hope for treating rare genetic disorder
An idea that flickered to life as purely academic research could soon turn into a medication that helps people with adrenoleukodystrophy, or ALD, a neurodegenerative disease. Planning is underway for a human clinical trial. The research was supported by the National Institutes of Health, the OHSU Laura Fund for Innovation in Multiple Sclerosis and the National Multiple Sclerosis Society.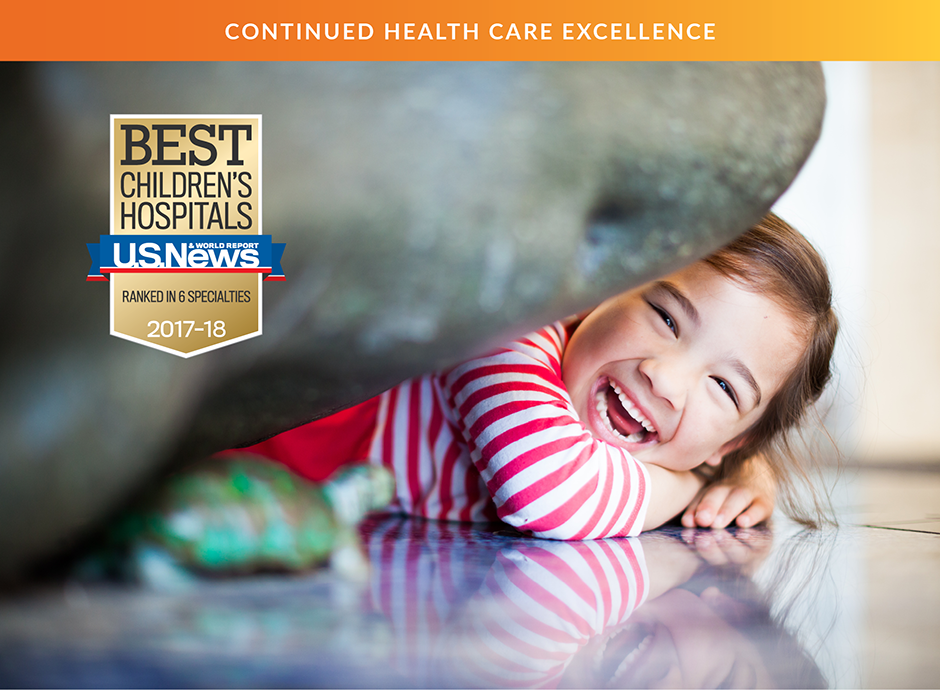 Among the best in the nation
For the eighth consecutive year, OHSU Doernbecher Children's Hospital has been named among the best children's hospitals in the United States, according to U.S. News & World Report's 2017-2018 Best Children's Hospitals rankings. This year, OHSU Doernbecher received recognition in the following pediatric specialties: cancer, diabetes and endocrinology, neonatology, nephrology, neurology and neurosurgery and pulmonology.
OHSU was named the No. 1 hospital in Oregon and seven OHSU specialties were rated among best in the nation: cancer, cardiology and heart surgery, diabetes and endocrinology, geriatrics, nephrology, neurology and neurosurgery, and ear, nose and throat.
Individually, we spark light. Together, we glow with unlimited possibility.
As torchbearers for OHSU, we celebrate the new ground we've broken and look forward to the trail we have yet to forge.