Mission
The Alumni Association exists to cultivate and sustain relationships between current and future alumni and the OHSU School of Dentistry.
Welcome!
The OHSU School of Dentistry Alumni Association builds and fosters a community of support for lifelong learning, service and connection to benefit the OHSU School of Dentistry, its students and alumni. Membership is free and automatic to all OHSU School of Dentistry graduates who have received a degree from the School of Dentistry.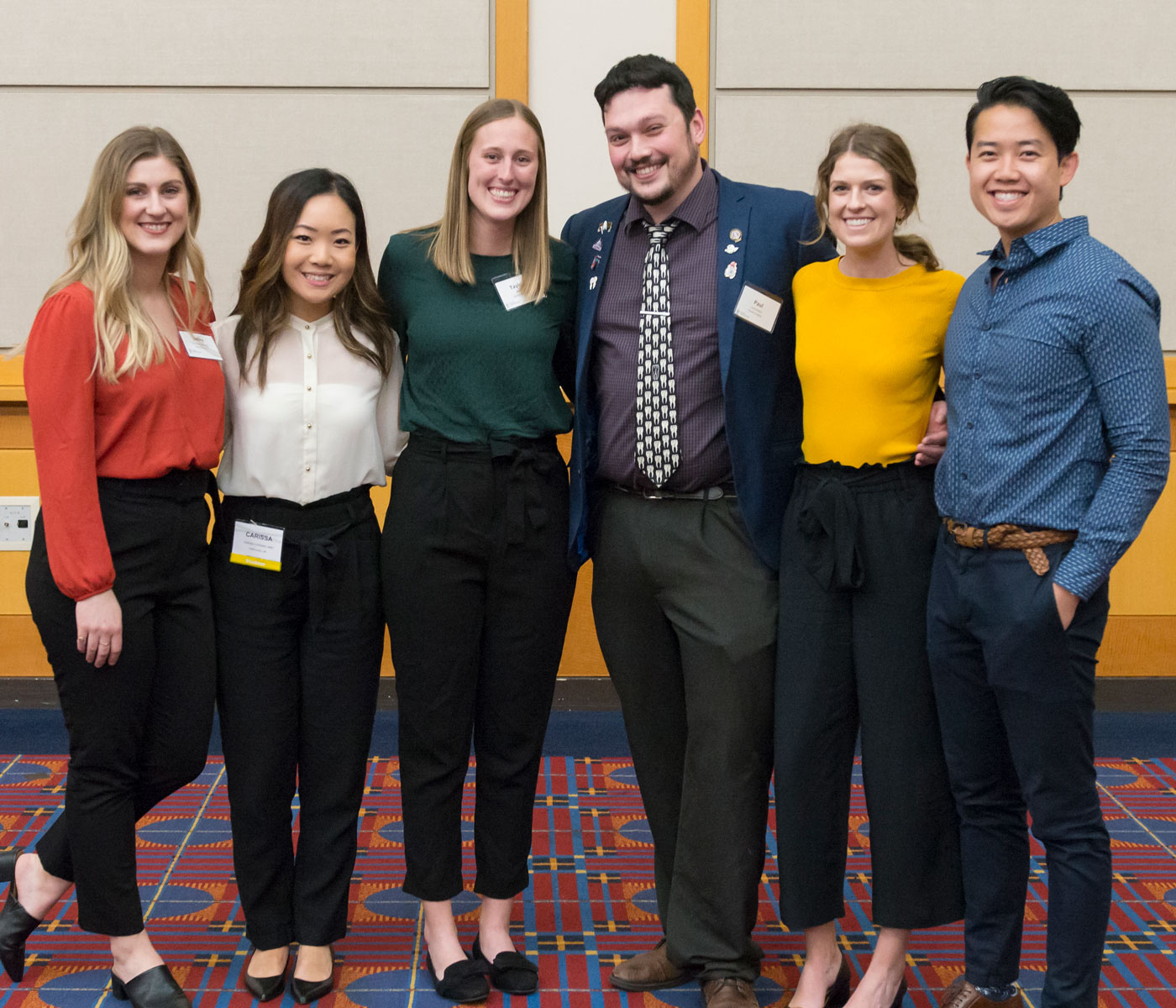 Join fellow alumni
Whether you just graduated or are a retired alumnus/a, it is a great time to get involved at the OHSU School of Dentistry. Connecting with other alums at a reunion, giving back through service, participating in our Continuing Dental Education programs or supporting the next generation with a gift are all ways to get involved at OHSU. Check our Events page often or sign up to receive Alumni E-news to learn the latest.

If you are interested in volunteering on the Alumni Association Board, as a class reunion coordinator, or just getting involved with the School, contact the alumni office.
Ways to get involved at the OHSU School of Dentistry
---
School of Dentistry Dean's Gold Circle
To remain vital, every profession must inspire a new generation.
As it has for the last 120 years, the OHSU School of Dentistry will shape the future of dentistry and oral health in our region. Members of the Dean's Gold Circle make that future possible by generously supporting the school, its students and programs. The Society recognizes three levels of giving:
$1,000 – $4,999
$5,000 – $9,999
$10,000 and above
As a member of the Dean's Gold Circle, we will acknowledge your extraordinary commitment in the following ways:
Invitations to exclusive School of Dentistry events
Listing in appropriate donor recognition communications from the School of Dentistry