Resources
Information to support you in your dental career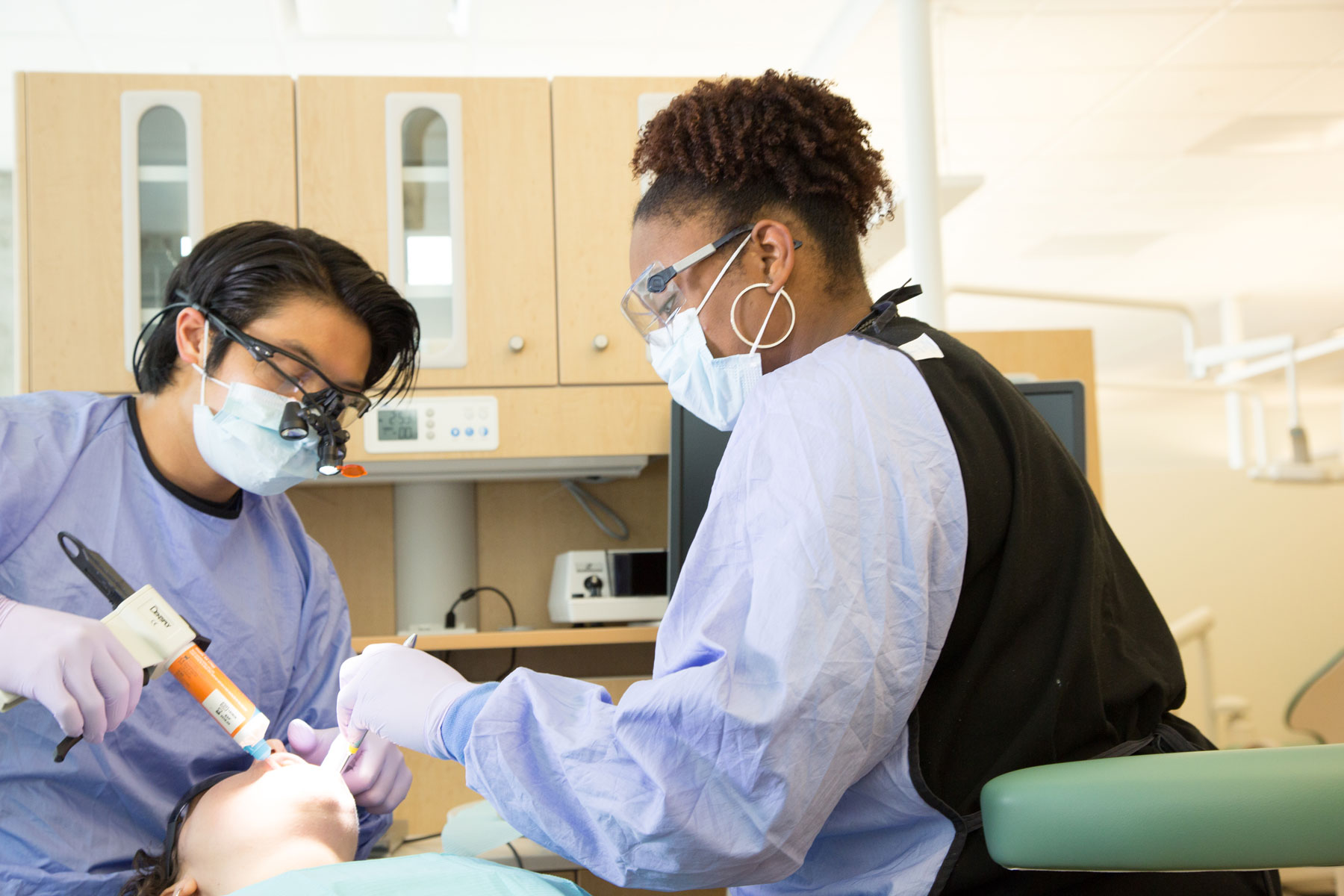 Graduating from the OHSU School of Dentistry is just the beginning of your dental career and relationship as an alum. The School of Dentistry and Alumni Association are here to help connect you and support your professional development with resources, events, and the School of Dentistry's comprehensive Continuing Education Courses. Inclusion in this list does not necessarily imply endorsement by the OHSU School of Dentistry or the School of Dentistry Alumni Association.
Opportunities for continuing education
OCT. | 10 | 2023
Cannabinoids and the Dental Patient: What do I need to know about cannabinoids that I didn't (formally) learn about in school?
OCT. | 20 | 2023
Soft Reline For Dentures: An Expanded Functions Course
OCT. | 21 | 2023
What Dentists Can Easily Miss & What They Need to Look for in CBCT Images
NOV. | 1 | 2023
Composite Sense!
NOV. | 3 | 2023
Part 2: Oral Radiology Proficiency Hybrid Prep Course (Hands-on)
NOV. | 4 | 2023
Oral Surgery Updated for the General Dentist  
NOV. | 10 | 2023
Lasers in Dentistry: An ol dog with new tricks…. Foundational introduction to Surgical and Non-Surgical Laser Applications 
NOV. | 11 | 2023
Full Arch Edentulous Implant Treatment: Patient Selection, Case Acceptance, Treatment and on-Going Care and Maintenance 
NOV. | 17 | 2023
The Practice-based Research in Oral Health Network (PROH) Conference
NOV. | 18 | 2023
Dental Photography for Dentists & Dental Team Workshop
NOV. | 29 | 2023
How Low Should You Go? Treatment of the Deep Caries Lesion
DEC. | 2 | 2023
Subgingival Retraction Cord: An Expanded Function Course
DEC. | 3 | 2023
Improved knowledge and selection of biomaterials to achieve more predictable results after periodontal surgery
DEC. | 12 | 2023
Advancements in Digital Dentistry: The benefits of implementing a digital workflow in dental practice
---
Dental associations and societies
Dentistry professional organizations
Recommended professional organizations for OHSU Dentistry alumni to stay current with the profession and network.
American Dental Association
Oregon Dental Association
Academy of General Dentistry
Oregon Academy of General Dentistry
American Association of Endodontists
American Association of Oral & Maxillofacial Surgeons
American Academy of Pediatric Dentistry
American College of Prosthodontics
Dental hygiene professional organizations
American Dental Hygienists' Association
Oregon Dental Hygienists' Association
Other associations and societies
American Student Dental Association
American Dental Assistants' Association
National Association of Dental Laboratories
State and federal regulatory agencies
Oregon Board of Dentistry
Oregon Health Licensing Office, Board of Denture Technology
Oregon Bureau of Labor & Industries
Centers for Disease Control & Prevention (CDC)
Oregon Occupational Safety and Health (OSHA)
Sites for clinicians
Dental XChange
Dental Products Report
Medscape
---
OHSU Library Privileges
If you are an alum of OHSU and are a health professional licensed and practicing in Oregon, you are welcome to use the OHSU Library on Marquam Hill in person during opening hours. Learn more and/or sign up.
After registering, alumni visiting in person may check out OHSU materials.
The normal $50 fee charged for check out privileges is waived for alumni.
Materials borrowed must be returned to the same location, either in person or via mail service.
MDs and DOs who are licensed to practice in the state of Oregon are provided with a service that can send online academic journal articles.
Interlibrary loan may also be accessed at your local library. Materials are delivered to your local library and are initially available for a three-week loan, with one renewal. Your local library may charge a fee for this service.
OHSU Library cannot provide off-campus access to online resources to alumni.
Licensed health professionals in Washington may be eligible for a similar program run by the State of Washington. Learn more.
Libraries on the web