Resources
Information to support you in your dental career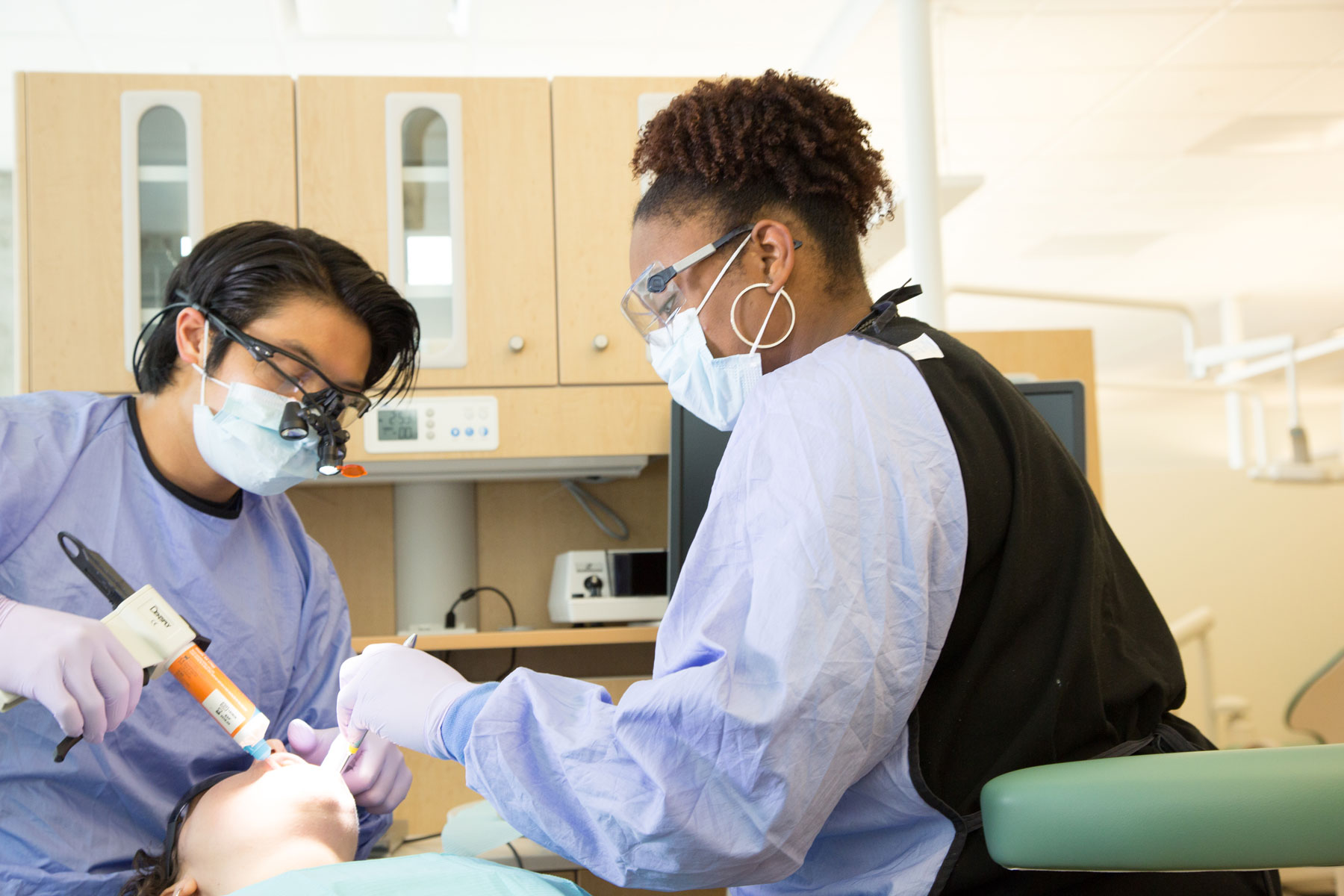 Graduating from the OHSU School of Dentistry is just the beginning of your dental career and relationship as an alum. The School of Dentistry and Alumni Association are here to help connect you and support your professional development with resources, events, and the School of Dentistry's comprehensive Continuing Education Courses. Inclusion in this list does not necessarily imply endorsement by the OHSU School of Dentistry or the School of Dentistry Alumni Association.
Dental associations and societies
Dentistry professional organizations
Recommended professional organizations for OHSU Dentistry alumni to stay current with the profession and network.
American Dental Association
Oregon Dental Association
Academy of General Dentistry
Oregon Academy of General Dentistry
American Association of Endodontists
American Association of Oral & Maxillofacial Surgeons
American Academy of Pediatric Dentistry
American College of Prosthodontics
Dental hygiene professional organizations
American Dental Hygienists' Association
Oregon Dental Hygienists' Association
Other associations and societies
American Student Dental Association
American Dental Assistants' Association
National Association of Dental Laboratories
State and federal regulatory agencies
Oregon Board of Dentistry
Oregon Health Licensing Office, Board of Denture Technology
Oregon Bureau of Labor & Industries
Centers for Disease Control & Prevention (CDC)
Oregon Occupational Safety and Health (OSHA)
Sites for clinicians
Dental XChange
Dental Products Report
Medscape
Library resources
Access to OHSU Library facilities
All Oregon residents may access OHSU Library physical materials in one of two ways:
In person from the OHSU Library on Marquam Hill. Materials borrowed must be returned to the same location, either in person or via mail service. The fee for this service is currently $50. From January 2013 this service will be available to all residents of Oregon who have a library card at no charge thanks to a program facilitated by the State Library.
By using interlibrary loan at your local library. Materials are delivered to your local library and are initially available for a three-week loan, with one renewal. Your local library may charge a fee for this service.
Licensed Health Professionals Practicing in Oregon
In addition to the services described above, if you are a health professional licensed and practicing in Oregon you may be eligible for access to over a thousand journal titles via EBSCO Medline as well as other electronic books and databases. To see if you are eligible and/or to sign up, please complete the application form.
Libraries on the web