Assist MD Admissions
The OHSU School of Medicine Admissions Office is looking for volunteers to become raters of MD program applicants in the multiple mini interview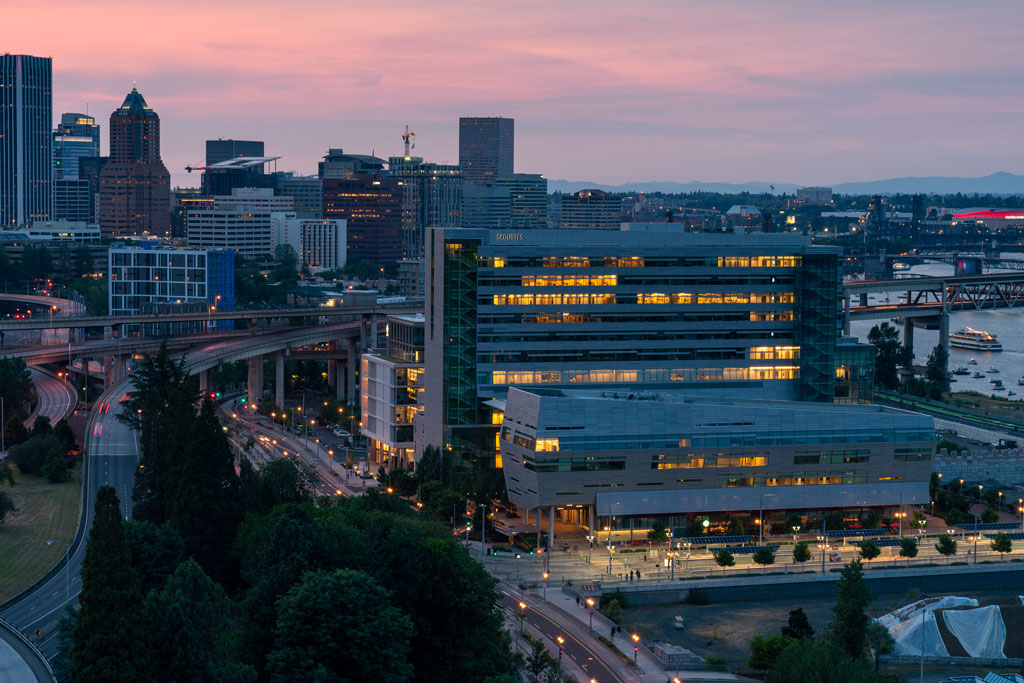 Become a multiple mini interview rater
Volunteers for the multiple mini interview (MMI) should be physicians (practicing or retired), clinicians, nurses, scientists or others with a connection to the health care field. This cycle, all MMIs will be virtual so that volunteers can participate from throughout the U.S.
The MMI is different from a traditional interview. It consists of a series of short interviews with standardized scenarios and questions. These short interviews require the applicant to respond to a prompt that is often health-related, then to discuss this with a rater. Some scenarios have an applicant interact with an actor while a rater observes.
The admissions office has created a virtual training process so that volunteers are able to read the material and prepare on their own before volunteering. Raters will have the opportunity to ask questions or meet with a staff member before volunteering.
Volunteers can select the days that work best for them
Each session is three and a half to four hours long and primarily on Tuesday and Thursday mornings
Volunteers need to be present for the entire session
The scoring is completed during the session and there is minimal preparation required ahead of time
Volunteers are asked to commit to a minimum of four sessions (more if possible) of rating the medical school applicants between August 2022 and March 2023
Volunteers need not be OHSU alumni in order to apply. Please help spread the word about this volunteer opportunity to your colleagues and others within the health care field.
For additional information or to volunteer, please contact us.
---
Continuing medical education
OHSU School of Medicine is accredited by the Accreditation Council for Continuing Medical Education to provide continuing medical education for physicians. OHSU School of Medicine designates this live activity for a maximum of 1.0 AMA PRA Category 1 Credit™.
About the multiple mini interview
In 2011, the OHSU School of Medicine joined a cohort of medical schools using this new tool in the M.D. admissions process.
The Oregonian described the multiple mini interview this way: applicants are "rigorously examined for their emotional intelligence: the ability to communicate with real people in real situations and with professional colleagues in complex care-giving scenarios. They'll be observed by at least seven professionals in at least seven successive and unknowable situations, rated on how well they parse the challenge and then work through it with others in the room."
This multiple mini interview process was first established by McMaster University and has now been adopted by most Canadian medical schools and by at least a quarter of U.S. schools. It is intended to replace the inherent bias of traditional one-on-one interviews, employed at many medical schools, in which judging across shared metrics in any consistent manner is difficult.