Mentor Students
There are plenty of opportunities to mentor graduate and MD students in future career paths and professional development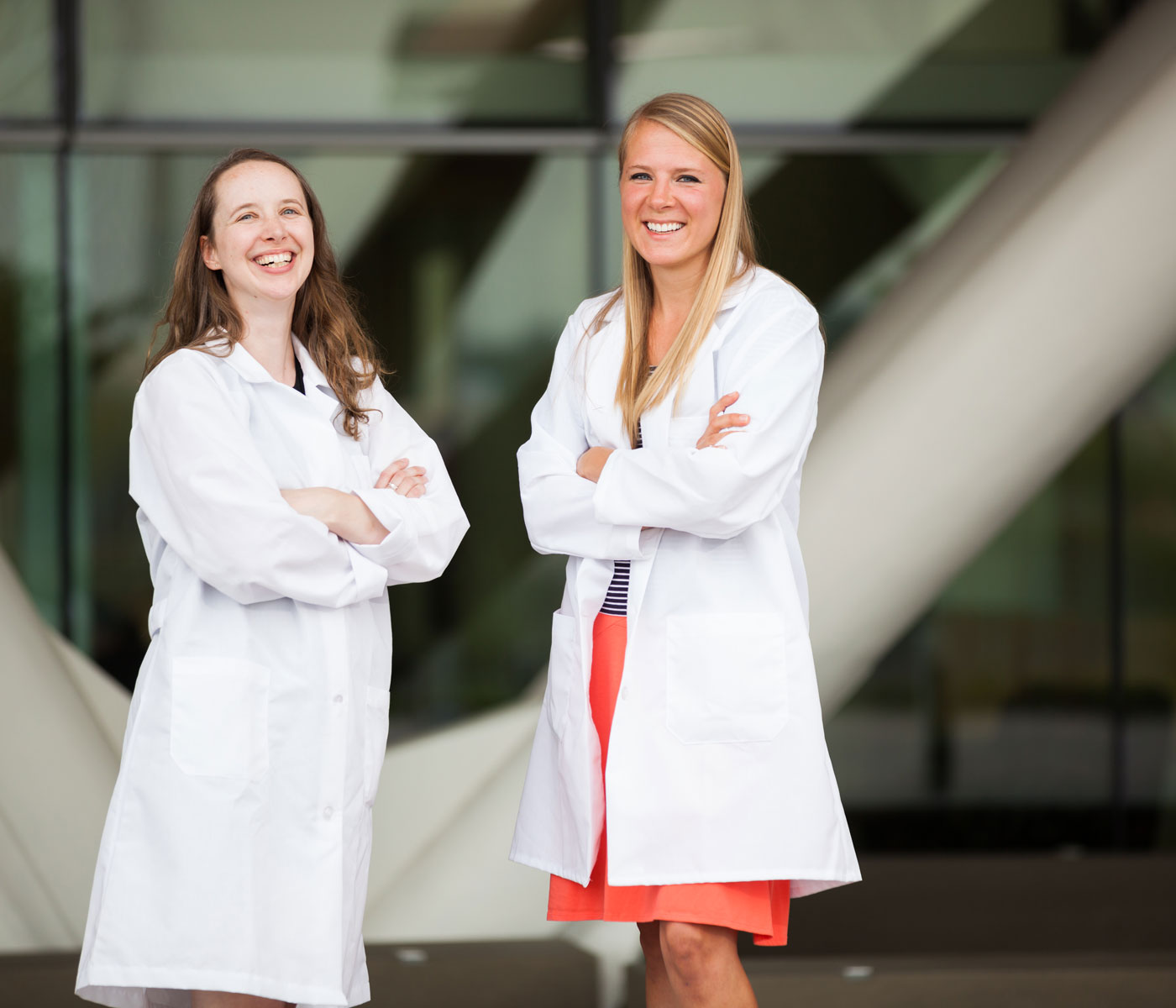 MD students
Medical Specialty Speed Networking Night
Monday, May 23, 2022 for the MD Class of 2025
This annual event connects first-year medical students with practicing or retired physicians from the Portland area who represent a variety of specialties and sub-specialties. Groups of students spend approximately 20 minutes conversing with a physician about their practice area and career before moving on to the next physician. The goal is to expose students to multiple specialties and career stages, increasing their knowledge of potential career paths and assisting them in their professional development. Volunteers from emerging area of practice and those working in community settings are particularly needed for this evening. Get more information or volunteer by contacting us. 
Informal mentoring
Socialize with current medical students in a small group setting. If you are in the neighborhood during the day, take a few first- and second-year medical students out to lunch on Marquam Hill. This is an excellent way to share information about your career and personal experiences. As an added bonus you will receive VIP parking in front of the school! Or take a group out for a round of golf, enjoy a sporting event together, or just take a few students out for dinner. Let us know if this is something you'd like to do.
Graduate Students
Career Networking Night
A special networking night in the spring focused on non-academic career paths for Ph.D. candidates and postdoctoral fellows. Visit with students and postdocs to share your experiences in careers outside academia. Get more information or volunteer by contacting us.
Professional interest groups
Professional interest groups are a network of professionals from biotech entrepreneurs to government leaders and science writers willing to meet several times a year with graduate students to talk about different career paths. Are you interested in volunteering for a professional interest group or informally mentoring a graduate student about careers? Contact the Career and Professional Development Center.