Alumni Awards
Honoring alumni of the OHSU School of Nursing for contributions to health, patient care, research and academia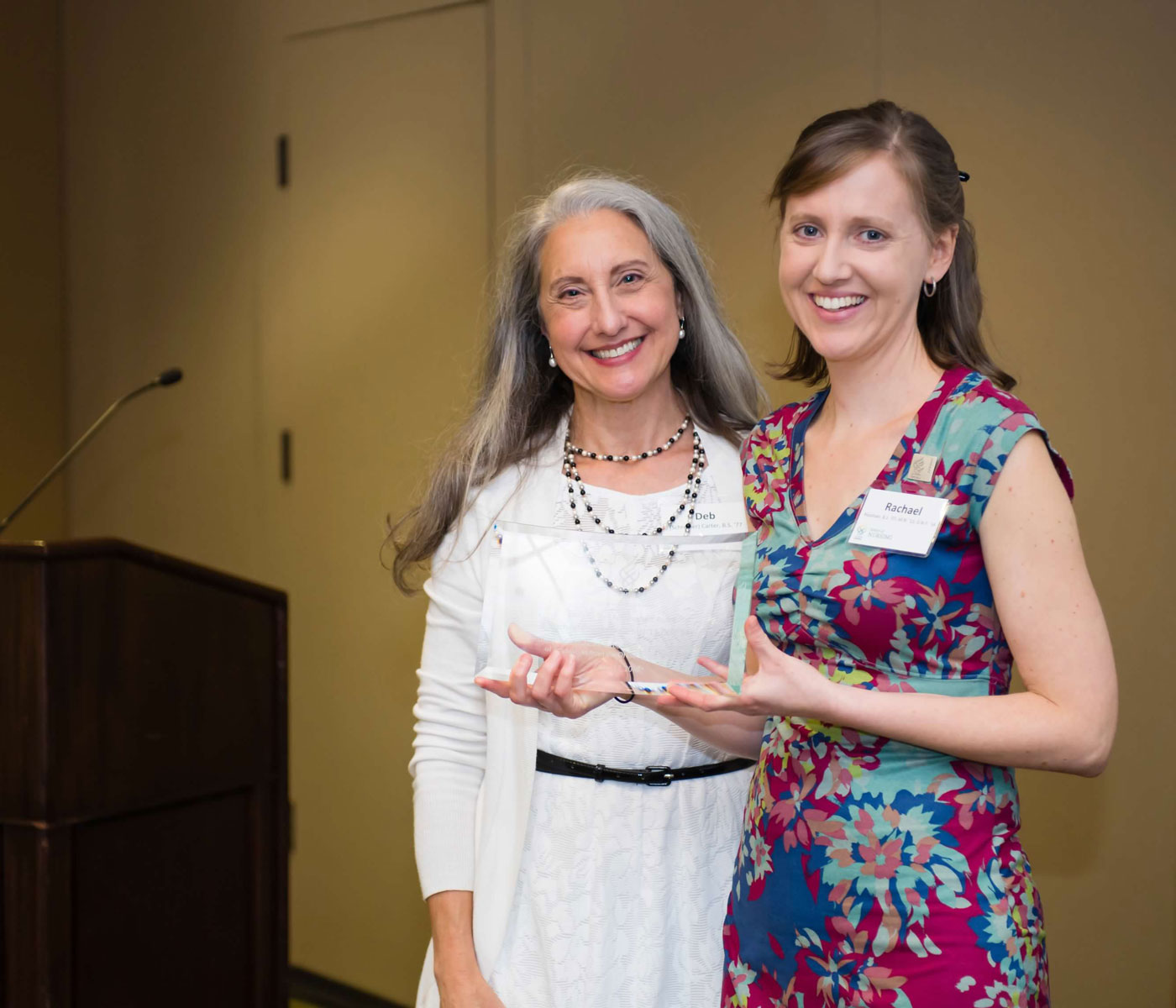 Now Accepting Nominations!
Help us celebrate the extraordinary people who make us proud to be a part of the OHSU alumni community. Nominate an alum for the 2024 School of Nursing Alumni Awards!

Any alum or community member may submit a nomination. Nominations are due by 11:59 p.m. on Dec. 3, 2023.
Congratulations to recent School of Nursing Alumni Award Winners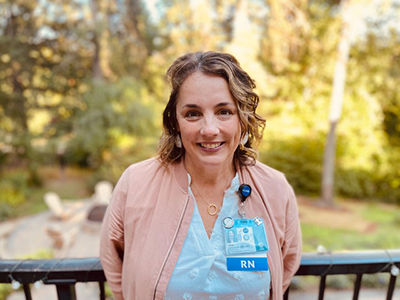 Amy Corcoran, B.S.N. '05
2023 Distinguished Alumna of the Year
Amy Corcoran pushes herself toward excellence, consistently looking for processes to improve the quality of care provided by OHSU's Cardiovascular Intermediate Care Unit. In 2013, she launched Heart Failure University to help adults who had suffered heart failure and their caregivers by providing them the tools they needed to improve self-care and quality of life. Corcoran sits on the board of directors of the American Association of Heart Failure Nurses, designing and leading learning activities for nurses to improve their knowledge of heart failure. In her role as transition to practice coordinator for the unit, she finds it rewarding to help new hires shift from student to working nurse.
---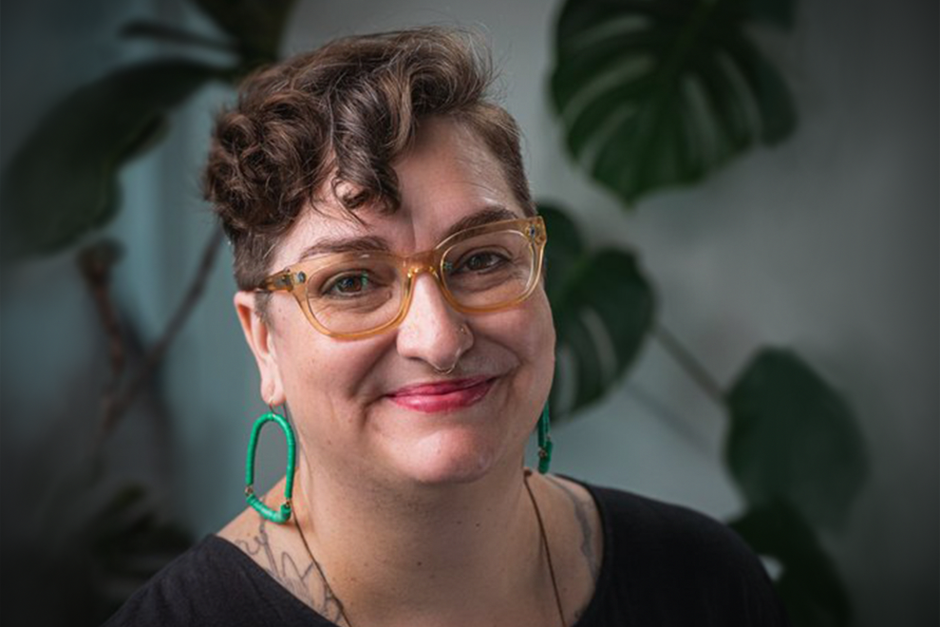 Lydia Bartholow BS '10, MN '12, DNP '16, PMHNP, CARN-NP
2022 Distinguished Alumna of the Year
Dr. Lydia Bartholow has committed her entire professional career to providing health care for vulnerable and marginalized populations. As the associate medical director of Portland's Central City Concern Substance Use services, Bartholow is dedicated to delivering health services to people experiencing houselessness, substance use disorders, toxic stress and oppression. She is also devoted to education, and teaches as an assistant professor at University of California San Francisco, as well as a consultant and workshop leader for behavioral health organizations.
Read more about Dr. Lydia Bartholow.
---
Ashley Billingsley RN '19
2021 Early Career Achievement Award
A graduate of Oregon's nationally-recognized Oregon Consortium for Nursing Education (OCNE) program, Billingsley worked as a pediatric nurse while studying for her BS with an emphasis in nursing.
The emergence of COVID-19 in March 2020 re-defined Billingsley's role at OHSU Primary Care at Orenco Station, where she had been employed since December 2019. "Our absolute priority was to keep our patients out of the Emergency Room," said Billingsley.
"Ashley was instrumental in stabilizing an emergent situation, providing reassurance and establishing protocols during the initial weeks and months of the pandemic," writes Mohamad Alyajouri, MPH, Practice Manager.
While burnout and the risk of burnout is real, Billingsley takes energy from the gratitude she has seen expressed to her and to colleagues by patients. "This has been a very challenging year both mentally and physically but it has been very rewarding to support the various vaccine clinics OHSU has implemented," she says. "Patients are so thankful we are working extra hours, showing up to shifts and keeping up with the constant changing demands of this pandemic."
---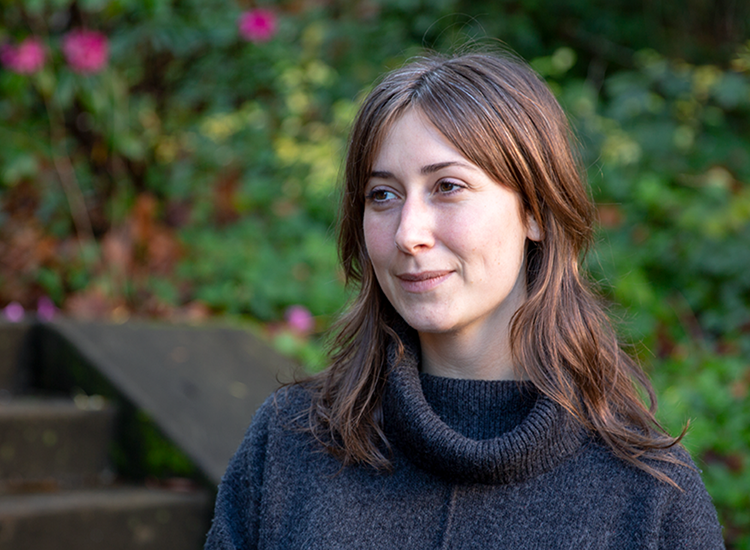 Sana Goldberg '16
2020 Early Career Achievement Award
For Sana Goldberg, The road to nursing wasn't a straight line. In college, Goldberg declared multiple majors before landing on psychology. She spent her summers in the lab, focused on behavioral neuroscience. After graduating, she continued in research in a developmental brain-imaging lab at OHSU. She spent her afternoons with 12- to 18-year-olds doing neuropsychological evaluations. It was through these interactions that one thing became clear: Goldberg longed for more personal connection in her profession.
She decided to enroll in the OHSU School of Nursing's accelerated BSN program. "When I went through the nursing program, I understood how expansive this role is and the way nurses have roles in leadership and policy," she said. "I used to — and I think others do, too — have a narrow, singular view of what a nurse does. And it's so far off from the reality."
Goldberg's career is centered around patient care and advocacy — empowering individuals in their communities to navigate health care systems, and to advocate for their own better health. In March 2019, she published How to Be a Patient: The Essential Guide to Navigating the World of Modern Medicine.
Read more about Sana Goldberg.
---
Award Nominations
Nominate a colleague or former classmate for an OHSU School of Nursing Alumni Award! Any community member may submit a nomination. See information about each award below. Nominations are reviewed and selected by the School of Nursing Awards Committee and endorsed by the Alumni Association Council. For more information, please contact the alumni engagement team at alumni@ohsu.edu.
Distinguished Alumnus/a of the Year Award
This award honors alumni of the OHSU School of Nursing who have made a significant impact in their area of work, and demonstrated a commitment to mentoring the next generation of nurses. Recipients of this award reflect the highest ideals of the OHSU School of Nursing through their contributions to nursing practice, education or research. View past recipients of the Distinguished Alumnus/a of the Year Award.
Early Career Achievement Award
The Early Career Achievement Award recognizes OHSU School of Nursing alumni for outstanding accomplishments within five years of graduation. Recipients for this award have demonstrated a commitment to evidence-based practice, and have made significant contributions to health, patient care, research or academia. View past recipients of the Early Career Achievement Award.
Clinical Excellence in Nursing Award (New)
This award recognizes alumni for clinical knowledge and expertise, nursing innovation, professional development, education and/or nursing leadership.
Health for All Award (New)
This award recognizes Individual nurses or nurse-led teams who go above and beyond to address the needs of the demographically, psycho-socially, or economically disadvantaged.
Rural Health Excellence Award (New)
This award recognizes alumni who make significant creative, compassionate, innovative and lasting contributions to improve patient health and education in the rural or frontier areas of the states and/or nations where they work.