Alumni Newsroom
The School of Nursing alumni community is made up of thousands of individuals, each with a unique story.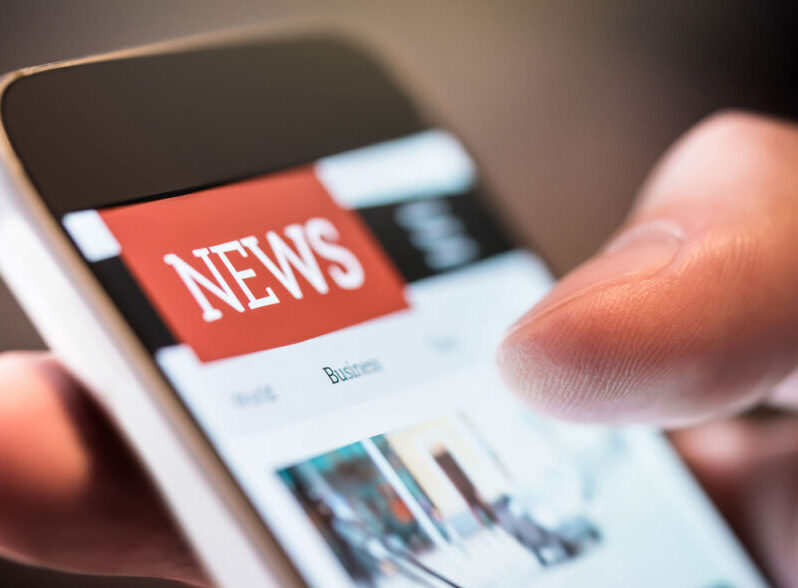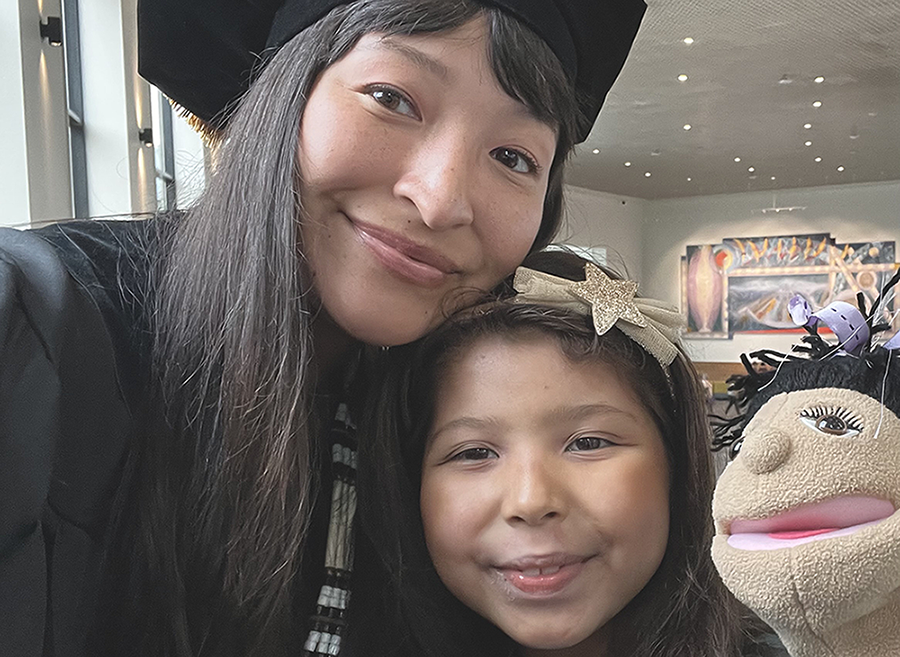 OHSU nursing alum values Native traditions and culture
Annette Chimtee Xqai'x (New Dawn) Sampson, RN, BSN '14, CCM, FNP, DNP '22 imbues her health care practice with the traditions and culture of Native peoples.
---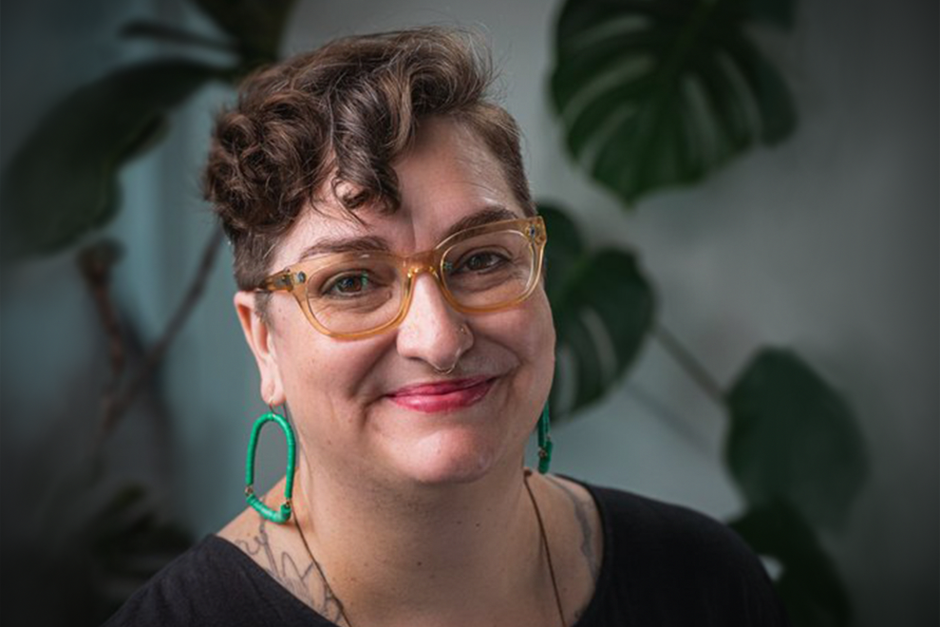 Nursing alum honored for trauma-informed focus
Lydia Bartholow BS '10, MN '12, DNP '16, PMHNP, CARN-NP receives the 2022 Distinguished Alumni Award
More Alumni Stories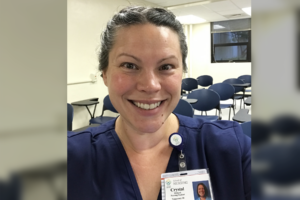 Crystal Richard '22 is proud to have taken a non-linear path to becoming a registered nurse. In June, Richard will graduate from Oregon Health & Science University's School of Nursing in Ashland, but in the years leading up to her studies there, she worked as a diesel mechanic, volunteer firefighter and EMT, a surgical technologist, and a shelter navigator for the local houseless community. Richard thinks it's important for others to know that the journey to success doesn't have to be a direct line, "Your path doesn't have to look like anyone else's and it doesn't have to be perfect."
Though she may have tried her skills in a wide variety of professions, the motivation to help others has always been a driving force in her life. During her studies at the OHSU Ashland campus, Richard served with the Ashland Nursing Students Without Borders, volunteered for the Jackson county Syringe Exchange program and mentored fellow students. She also served as a sophomore liaison, then vice-president and this year president of the Student Nursing Association. "I realized that nursing was what I wanted to do because no matter where I go, I feel better when I help people. It's really important to me to make sure that everyone has a voice."
Richard is passionate about trauma-informed health care after experiencing traumatic events in her own life. Her mother passed away unexpectedly as Richard was preparing to apply to nursing school, "I pressed pause because I had a lot to go through." If health care providers assume that every patient has lived through some sort of trauma, she says, "You're going to be kinder, gentler. It allows you to be more present for your patient."
When she began her studies, Richard recalls feeling overwhelmed. She had no idea how she could work enough hours to pay her bills and still focus on her nursing courses. Fortunately, she received several scholarships while at OHSU. Richard says that the financial support she received allowed her to participate in student leadership and achieve academic excellence. Without scholarships, she says, "my nursing dream and path would have looked really different."
Richard completed integrated clinical practica in both intensive care and primary care during her senior year. Without financial support, she says, "There's no way I could have taken on two clinical placements. And I certainly could not have served in the specific leadership roles I have served in. I am honored that people decided I was worth investing in. I am incredibly grateful."
As an advocate for equity and accessibility in health care, Richard is excited to begin her nursing career and to help patients maneuver through the often confusing medical system. "I want to be there on people's worst days. To take complex information and partner with patients, to help them understand the health care system in a way that allows them to take better control of their health and their lives."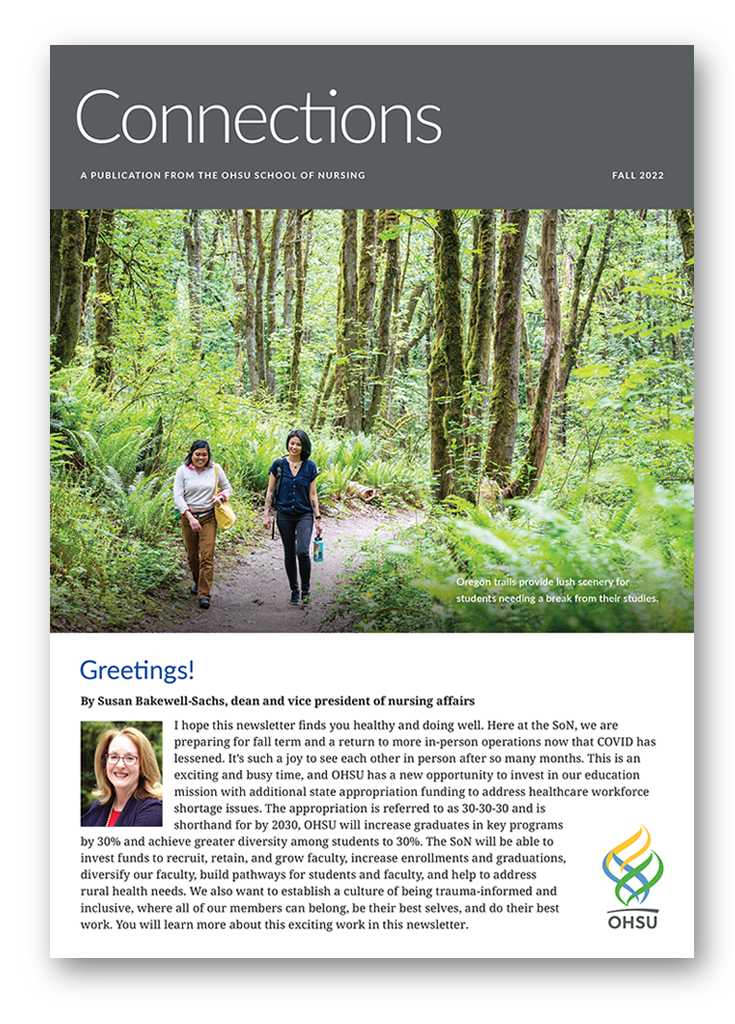 Connections alumni newsletter
A publication for alumni and friends of the School of Nursing, Connections brings the latest news from the School and stories from the alumni community straight to your mailbox.
---