School of Dentistry Alumni Award Winners
Get to know the remarkable dental professionals who inspire the OHSU alumni community.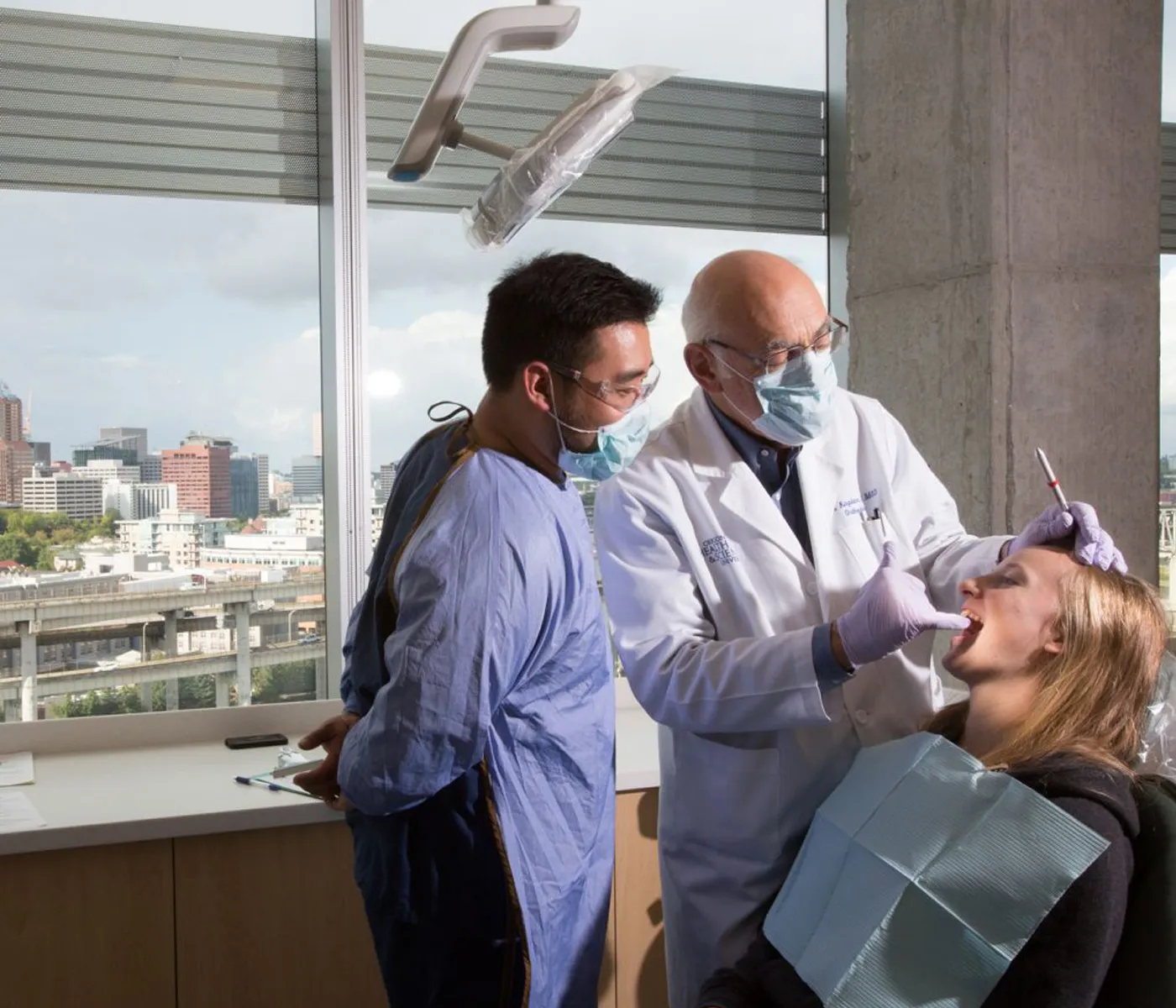 Congratulations 2023 School of Dentistry Alumni Award Winners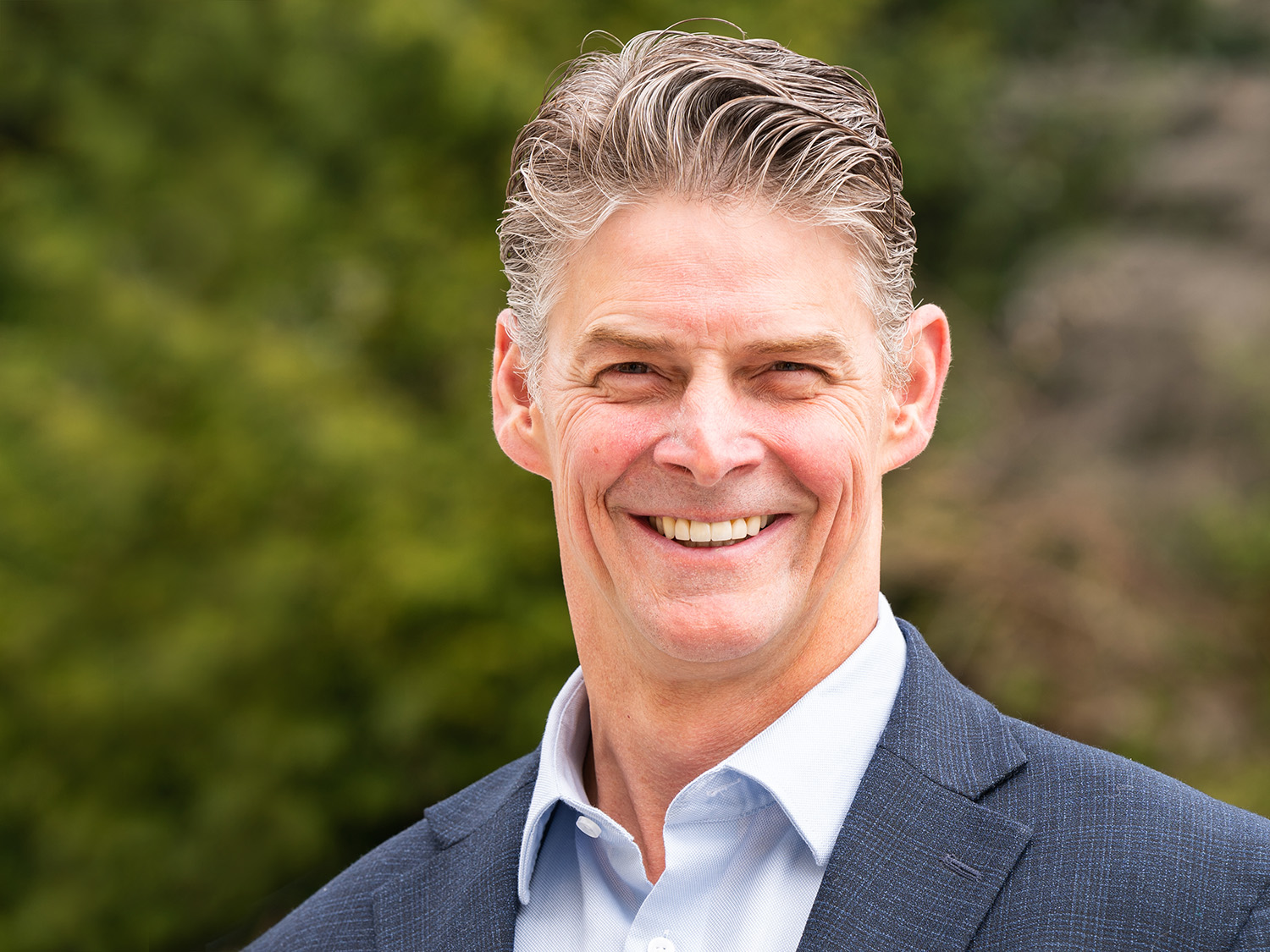 Gregory Williams, D.M.D. '98
John C. Peterson Distinguished Alumni Award

"I cannot think of anyone who has made more of an impact and seeks such little reward." – Greg Atack, D.M.D. '96

The School of Dentistry Alumni Association recognizes Greg Williams, D.M.D. '98, for his exceptional leadership as a clinician and in humanitarian efforts at home and abroad. Since 2005 Dr. Williams has led teams of dental professionals to regions where dental care is almost unknown. Working with local clinicians in Central America, Peru, Ecuador, Samoa, India and Nepal, Dr. Williams and his team have provided dental services to thousands of people who did not have access to care. Here in Oregon, Dr. Williams hosted one of the largest clinic sites in Washington County for Give Kids a Smile Day, a national program providing underserved children with free oral health care.
Jacob Goertz, D.M.D '18
Early Career Achievement Award

"He is a kind, thoughtful individual. The one whom you would always find staying late."
– Stephen Erwin, D.M.D. '18

Jacob Goertz, D.M.D '18, has shown remarkable dedication to quality patient care and to the dental profession. His ongoing, active involvement in the Clackamas County Dental Society includes past leadership roles as president, vice president, and secretary. Despite the challenges of navigating his early career during the pandemic, Dr. Goertz successfully ran a solo practice before transitioning to a group practice setting. He is also passionate about expanding access to dental care, exemplified by his participation in mobile dental clinics, including the Dental Foundation of Oregon's Tooth Taxi, which provides free care to underserved populations. Alongside his professional accomplishments, Dr. Goertz is an avid distance runner, achieving a third-place finish in the 2022 Portland Marathon.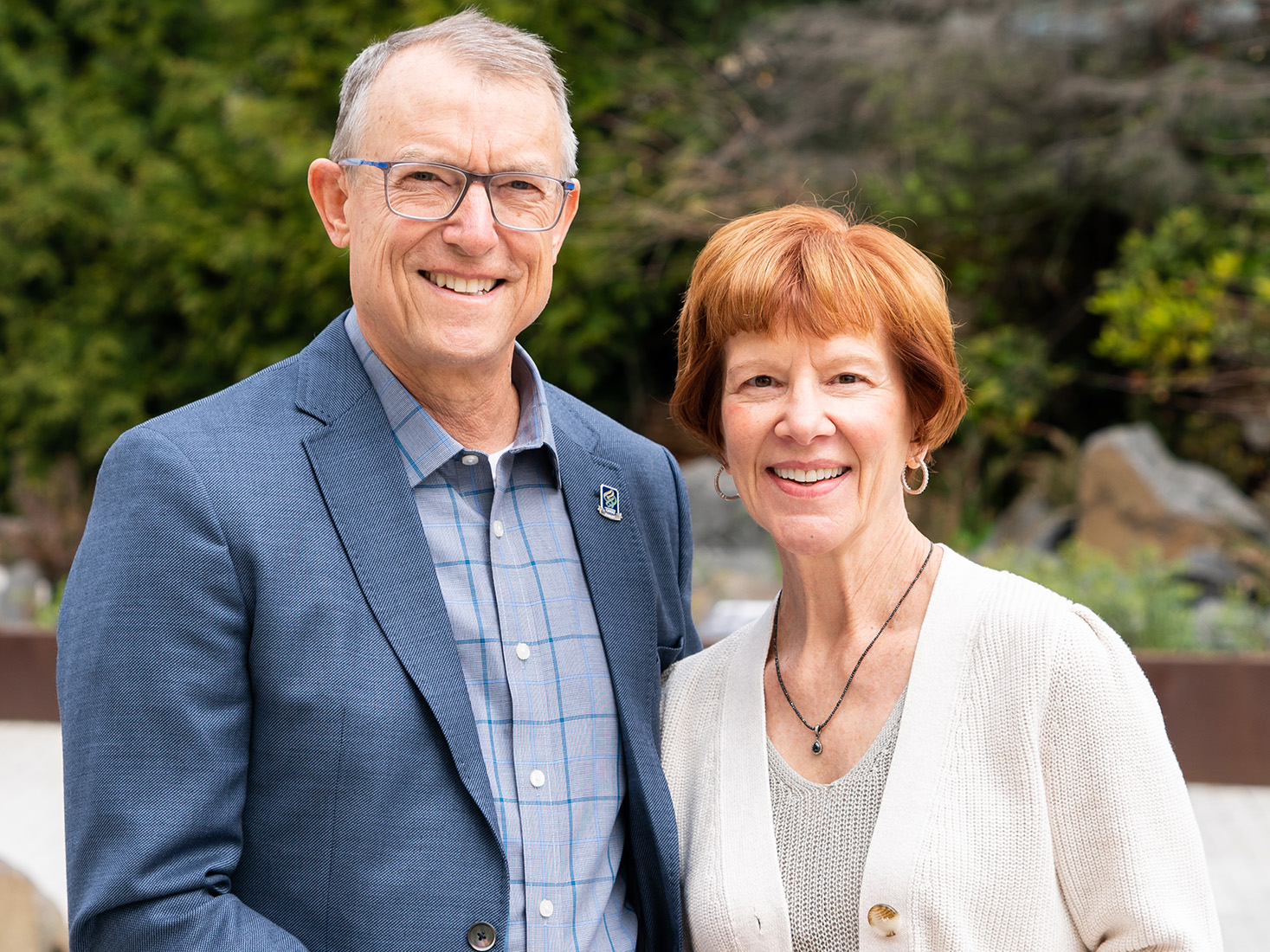 Vickie Bonar, D.M.D. '87 and Paul Bonar, D.M.D. '87
President's Award
Vickie Bonar, D.M.D. '87 and Paul Bonar, D.M.D. '87, have made significant contributions to their communities and beyond. The two met while attending OHSU School of Dentistry, married in 1986 and graduated with honors in 1987.
They began their dental careers as private practitioners in Woodburn and Salem, and became involved in community service through their church and local Rotary club. As devoted Rotary members, they have hosted numerous exchange students and participated in mission trips to Mexico, Peru, Chile, Nicaragua, Guatemala, and the Dominican Republic, providing crucial dental services to underserved communities.
The Bonar family's ties to OHSU span three generations. Dr. Vickie and Dr. Paul Bonar are proud parents to four children, all pursuing careers in healthcare, with three of them graduating from OHSU. Tara Westby, M.P.A.S. '21, James Bonar, D.M.D. '20, and Thomas Bonar, D.M.D. '22, carry on the family legacy as the third generation of OHSU alumni, following in the footsteps of Dr. Vickie Bonar's parents, Thomas McAllister, D.M.D. '56, and Veda McAllister, RDH '75.
In 2021, Drs. Paul and Vickie Bonar established the Bonar Family Scholarship in Dentistry. Their dedication to dentistry, community service, and supporting future dental professionals exemplifies their enduring commitment to making a positive impact in Oregon and beyond.
At your service.
---