Volunteer
Join the many alumni who enrich the student experience by sharing gifts of time and talent.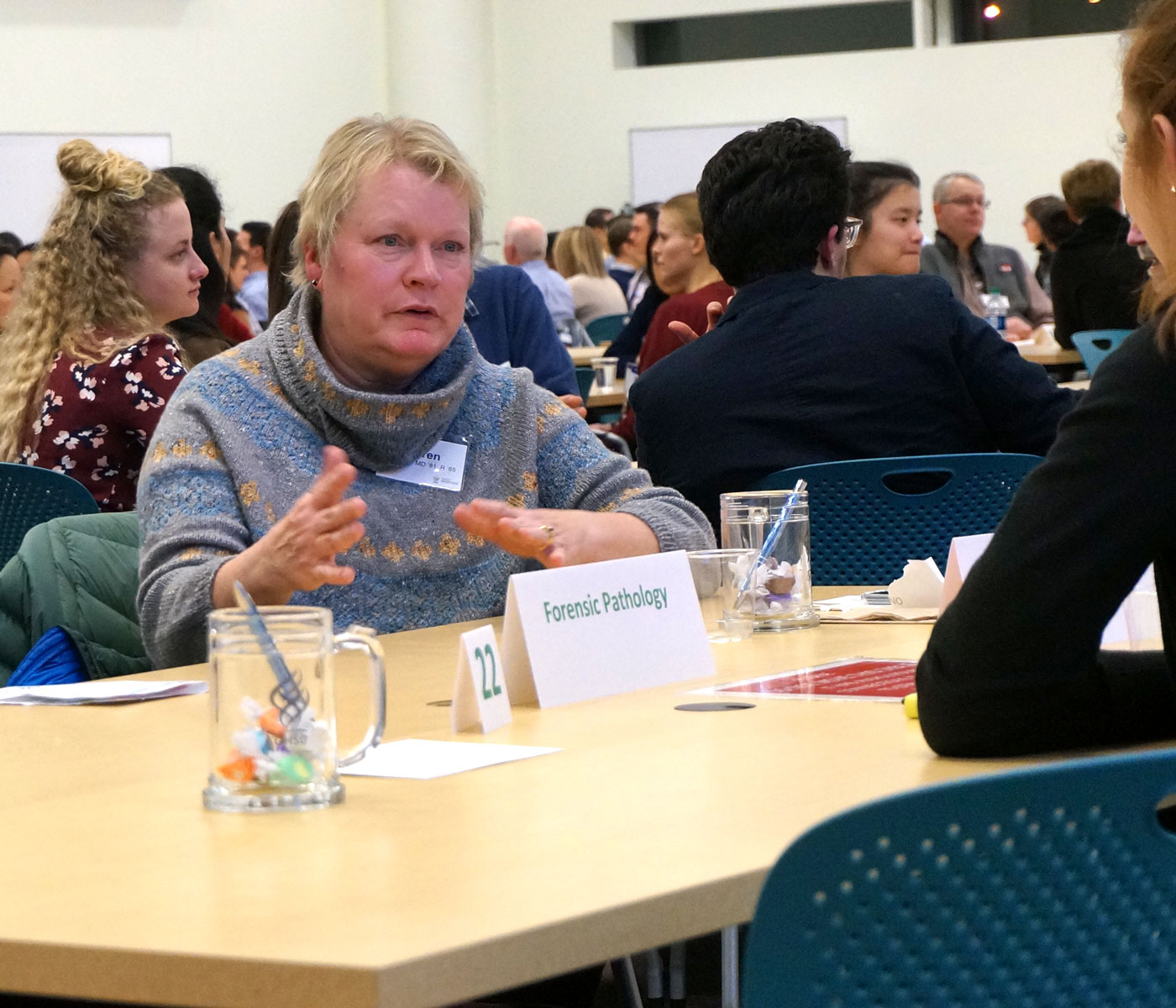 From assisting with the MD student interview process to introducing PhD candidates to an ever-expanding variety of career options, our alumni can help current students navigate the transition from learner to researcher and care provider. Many volunteer service opportunities exist independent of schedule or location. Learn about some of the ways you can help below!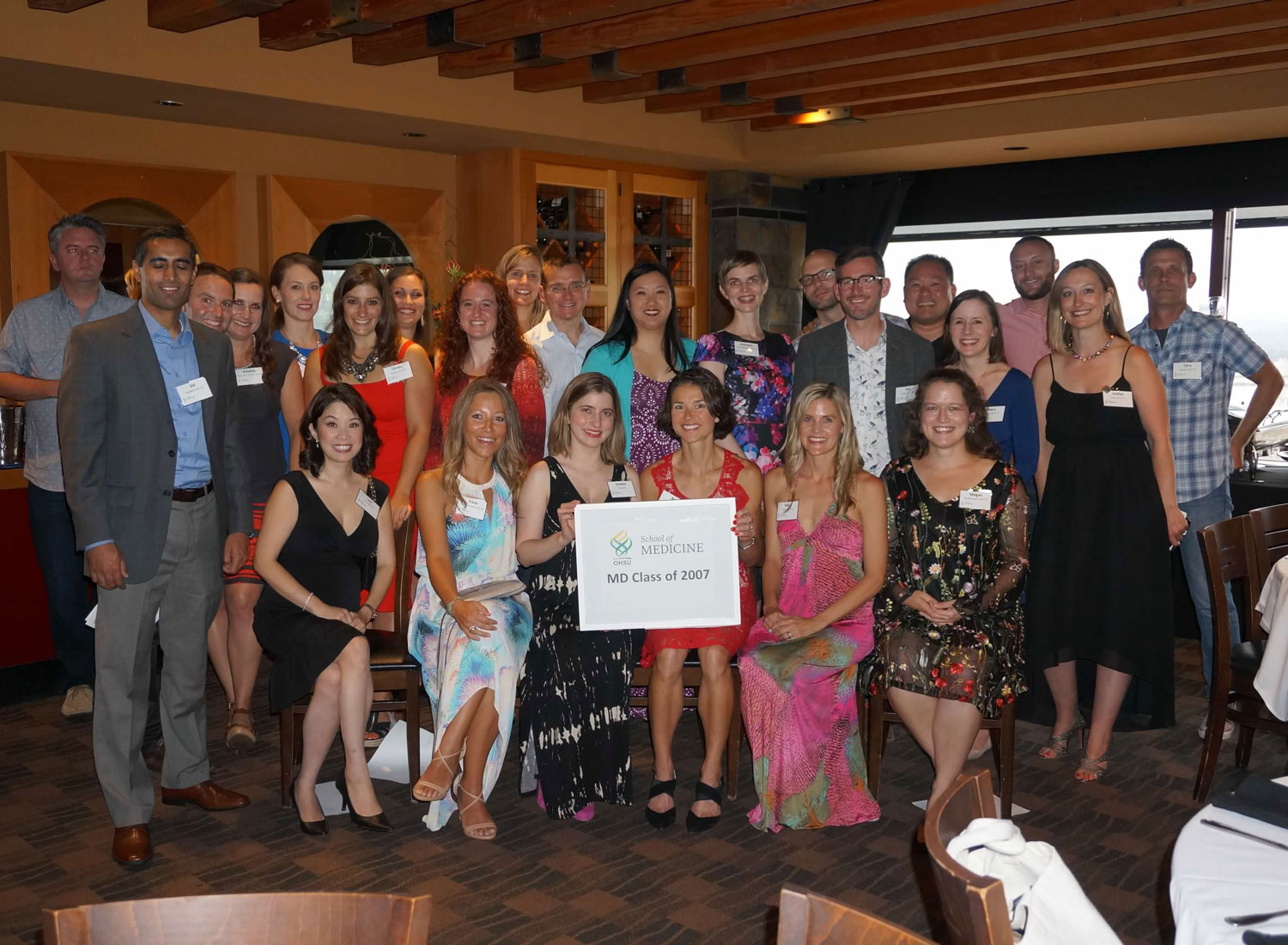 Coordinate an MD reunion
If you are interested in coordinating your own M.D. class reunion this year or in the future, or would simply like more information about the role, please contact us.
Other ways to get involved
Support trainees
The Graduate Medical Education program welcomes alumni and community volunteers in support of residents and fellows. Opportunities may include giving guest lectureships on a variety of topics such as financial planning, transition to practice, malpractice and risk management strategies, "10 things I've learned that I wish I'd known starting out…" and global health experiences, to name a few. There are also opportunities to provide career coaching and counseling as well as host visiting students/residents. Contact gme@ohsu.edu for more information.
Provide clinical experiences to medical students
Share your knowledge, expertise and teaching skills with the next generation of physicians. There are several opportunities to provide clinical experiences for students today and in the future within the newly transformed M.D. curriculum, YOUR M.D. Opportunities include Clinical Skills Lab instructor, Preceptor, OSCE observer and more. Teaching support is provided. Contact Emily Larson.